Some of the items featured in this post were provided for us to feature. I've added a * next to those items for reference.
This post contains affiliate links and I may receive commission if you visit a link and buy something. Purchasing via an affiliate link doesn't cost you any extra, and I only recommend products and services I trust.
It's that time of the month where I share all the lovely things that we've been appreciating over the last few weeks. So here's everything we've loved in May:
Little Man's birthday
Little Man turned eight this month and it was definitely the highlight. Despite the awful weather that May has brought with it, he had a nice birthday. We hired a hot tub, got him an extravagant space themed balloon and a huge Lego set. We got to see friends and family in the garden and it lovely. His second pandemic birthday – and eight already!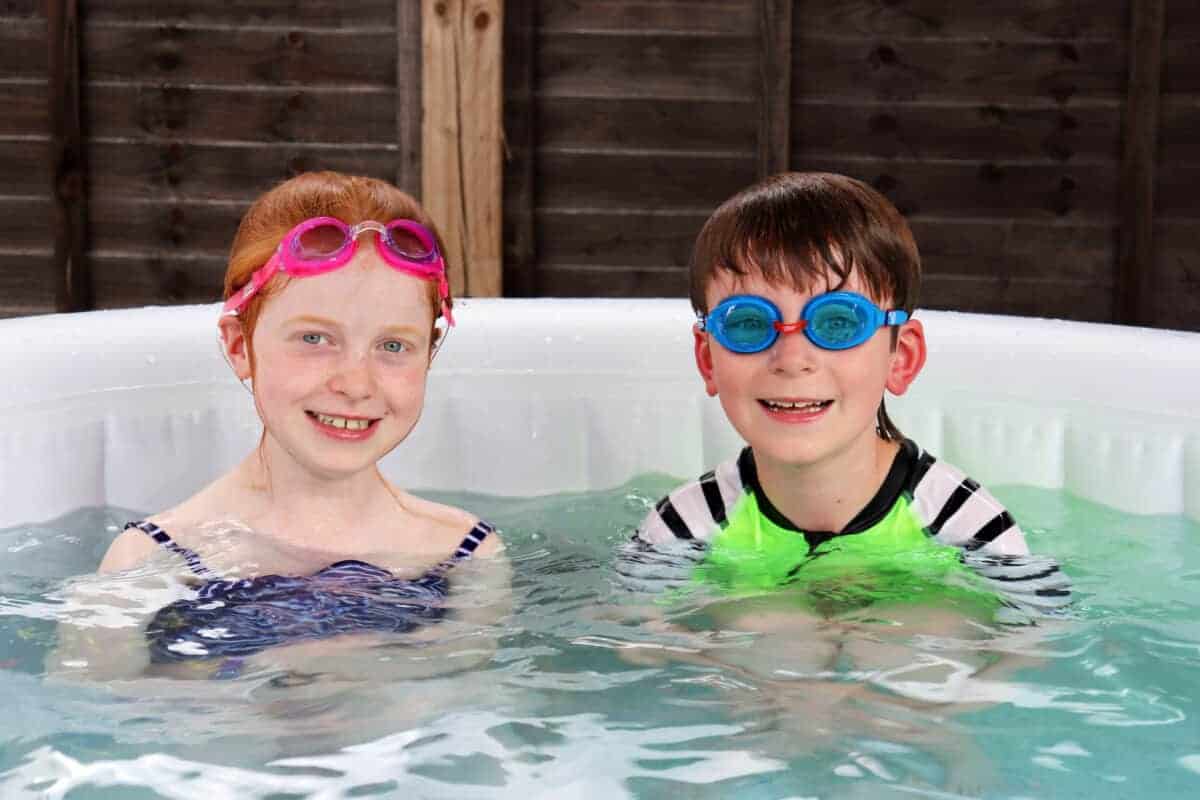 * New books
The children have been so lucky this month with lots of lovely new books to read. First up, is Digger and Me. A really emotive story about a boy with separated parents, two homes and a Mum and Dad to split his time between but the one constant in his companion Digger. It's a really nice book about family and friendship plus great for any young reader who loves animals. Don't worry, Digger doesn't die!
Skeleton Keys The Night of the Nobody was one of Little Man's favourite reads this month and the fourth in the Skeleton Keys series. We really need to get the others! These books transport children to a completely different world – one full of unimaginaries and nobodys! Little Man loved finding out if Flynn would save everybody from the nobody!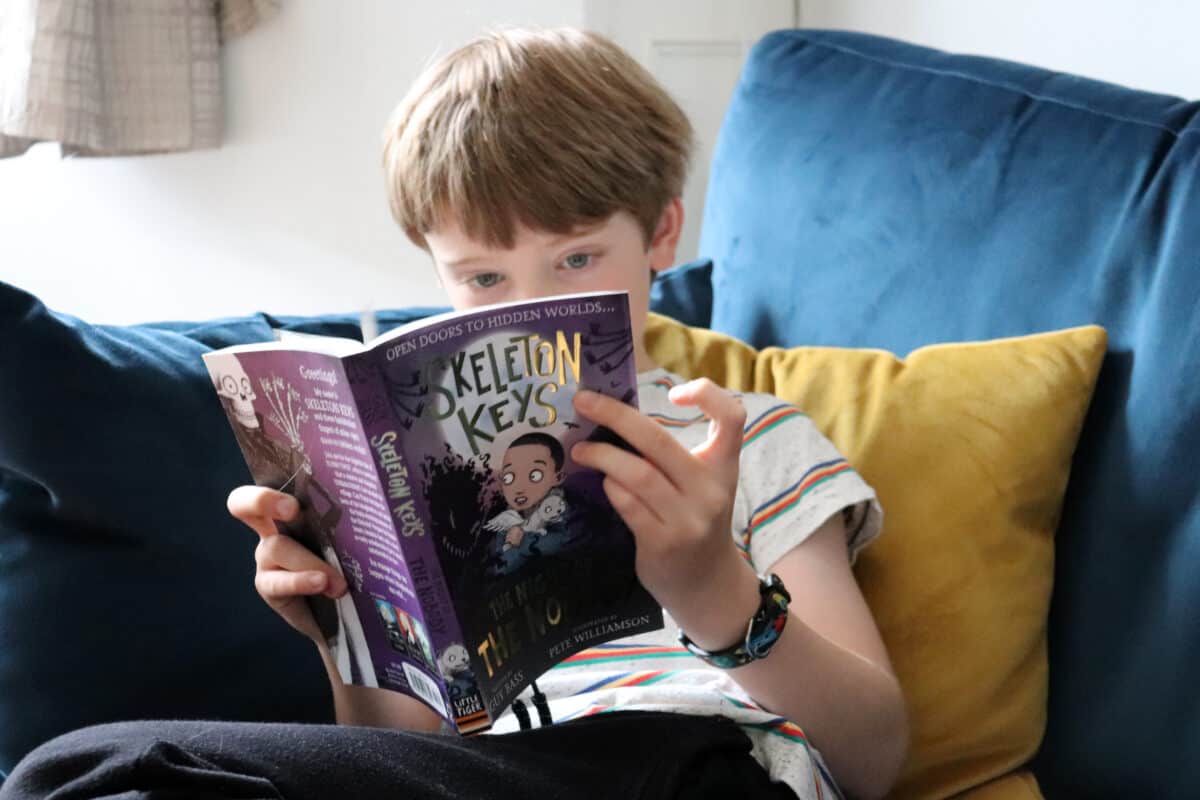 LP really enjoyed reading The Life and Time of Lonny Quicke but she did say it felt a bit grown up for her. Aimed at 9-12 year olds, it tells Lonny's story, a boy who can bring anything from the dead, but in doing so he shortens his own life. I think this book really made LP think about mortality in a new way and it was definitely a bigger read than she is used to.
Another book she enjoyed this month was An Escape in Time. This is Alex and Ruby's third book, where you get to follow their adventures back in time. This one takes us to the French Revolution! LP loved the humour and fast pace of this book and also that it taught her about a period in history she didn't know much about previously.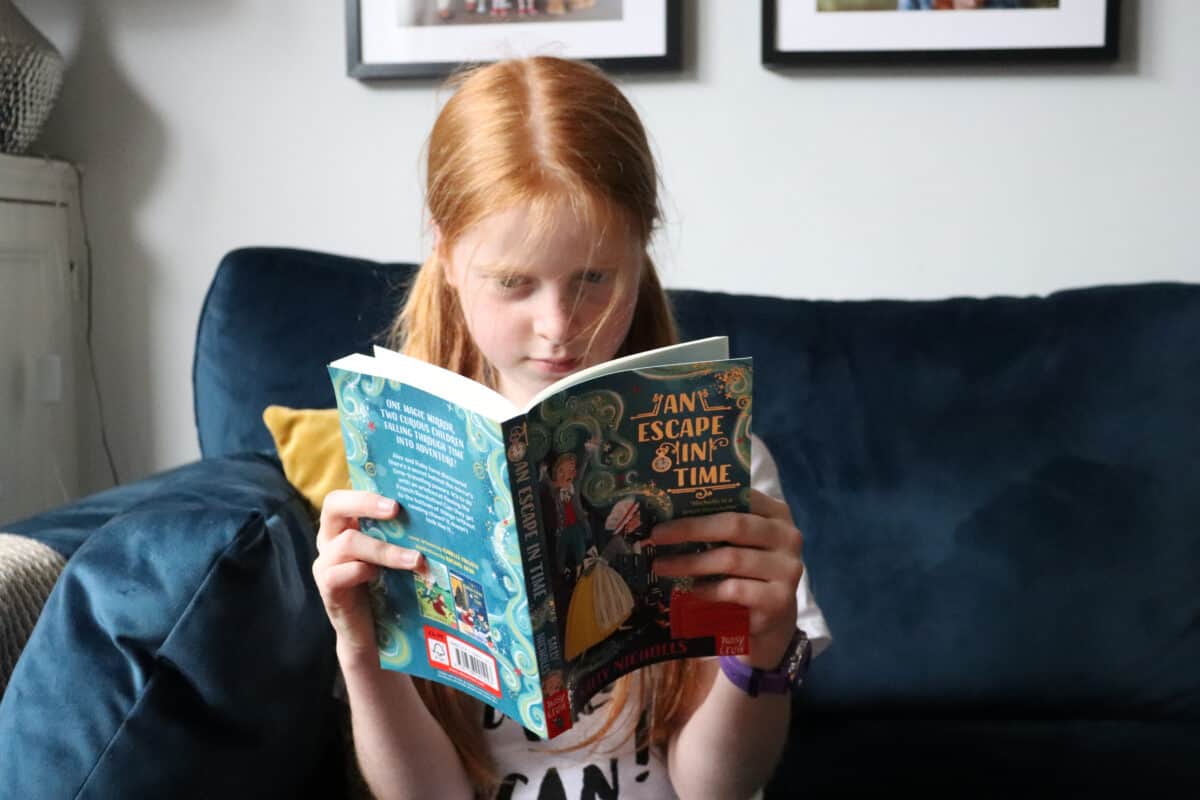 We love Holly Webb books and also anything that inspires the children to heal the world and make good choices. Earth Friends River Rescue is the second book in the new series about four friends who want to make the world a better place. It's a book full of positive themes – small changes make a big difference – and great role models. Both children have really enjoyed it.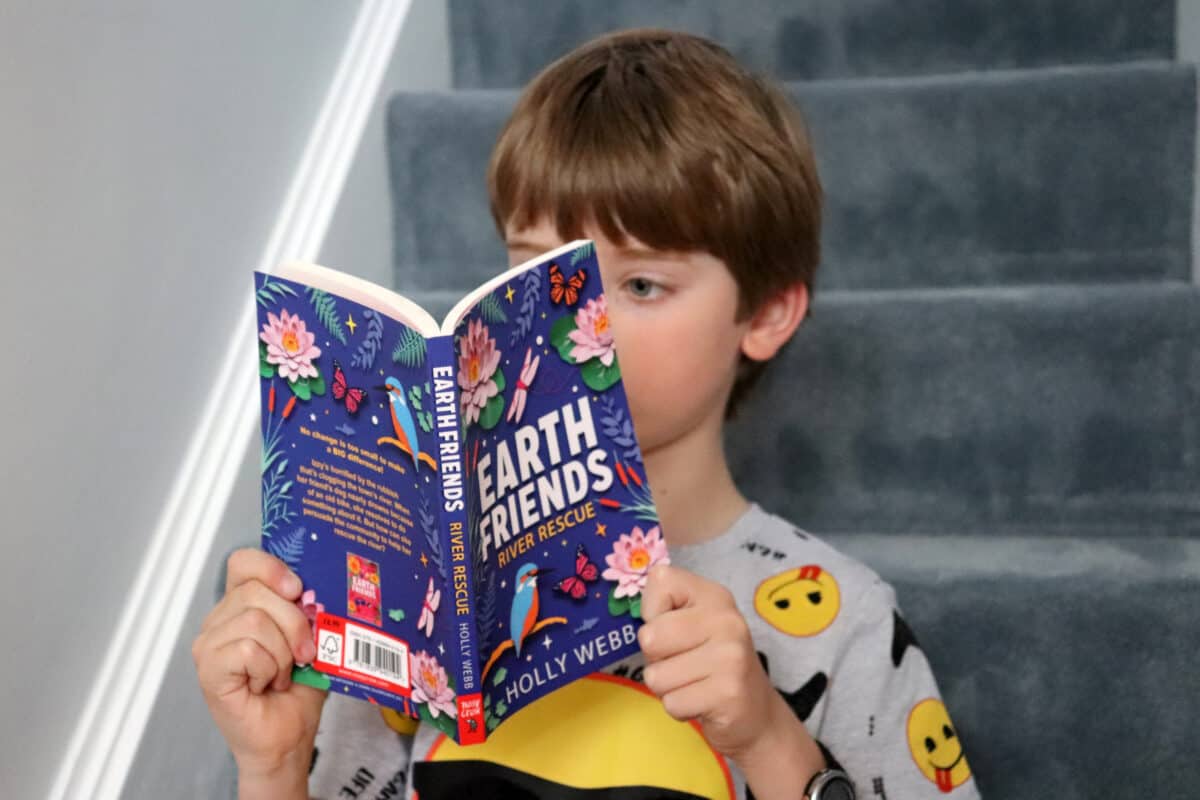 The last book the kids have been enjoying this month is Otherland. Otherland is such a different world, a horrible one, full of gods, vampires, fairies and where anything can happen. In the book, children have to take part in a deadly game to save one of their baby sisters. It's full of suspense and action. Aimed at age 9-12, it was slower reading for our two but they really enjoyed working their way through it.
Days out
We have had a lot of lovely days out this month. We went to Beaulieu as our first proper indoor and outdoor day out after the lockdown restrictions eased enough. It was quite surreal as Beaulieu had been the last place we'd gone to for a day out before the original lockdown last March. Their Little Beaulieu play area had just opened and so it was lovely to go back a year later!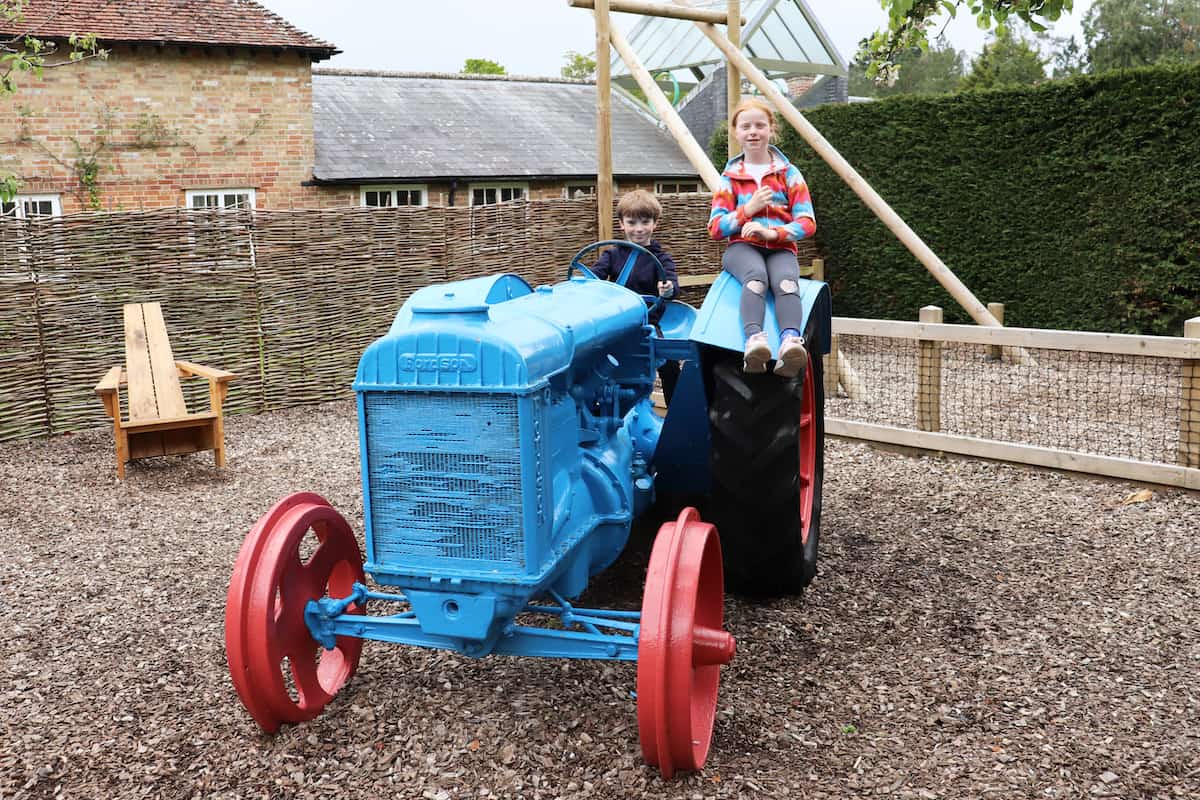 We've also had a couple of really nice National Trust days out. We went back to Claremont Landscape Gardens for the first time in ages and discovered their play areas for the first time! We love a National Trust and love it even more when there's a play area so that was a welcome discovery.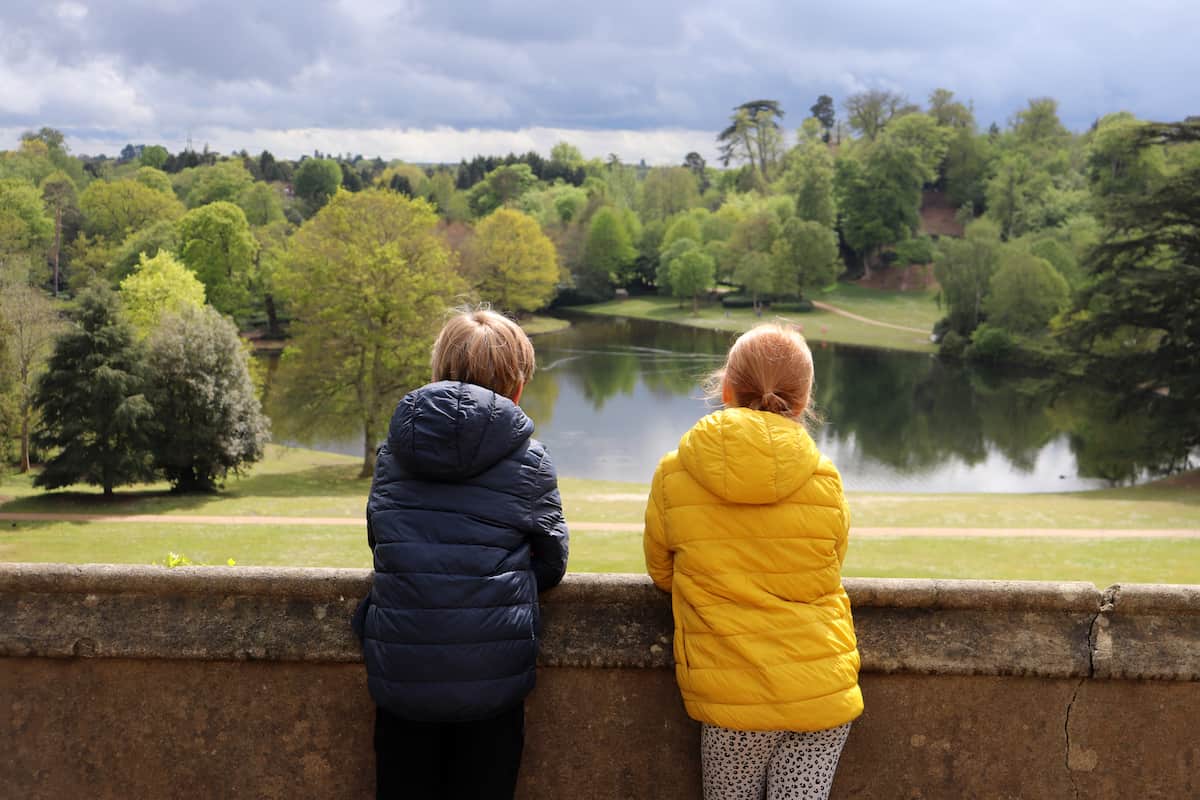 We also went to Hatchlands Park when it was so super windy but, because of that, it was really quiet too. They also have a fantastic play area and vast grounds to explore. It was a lovely day out.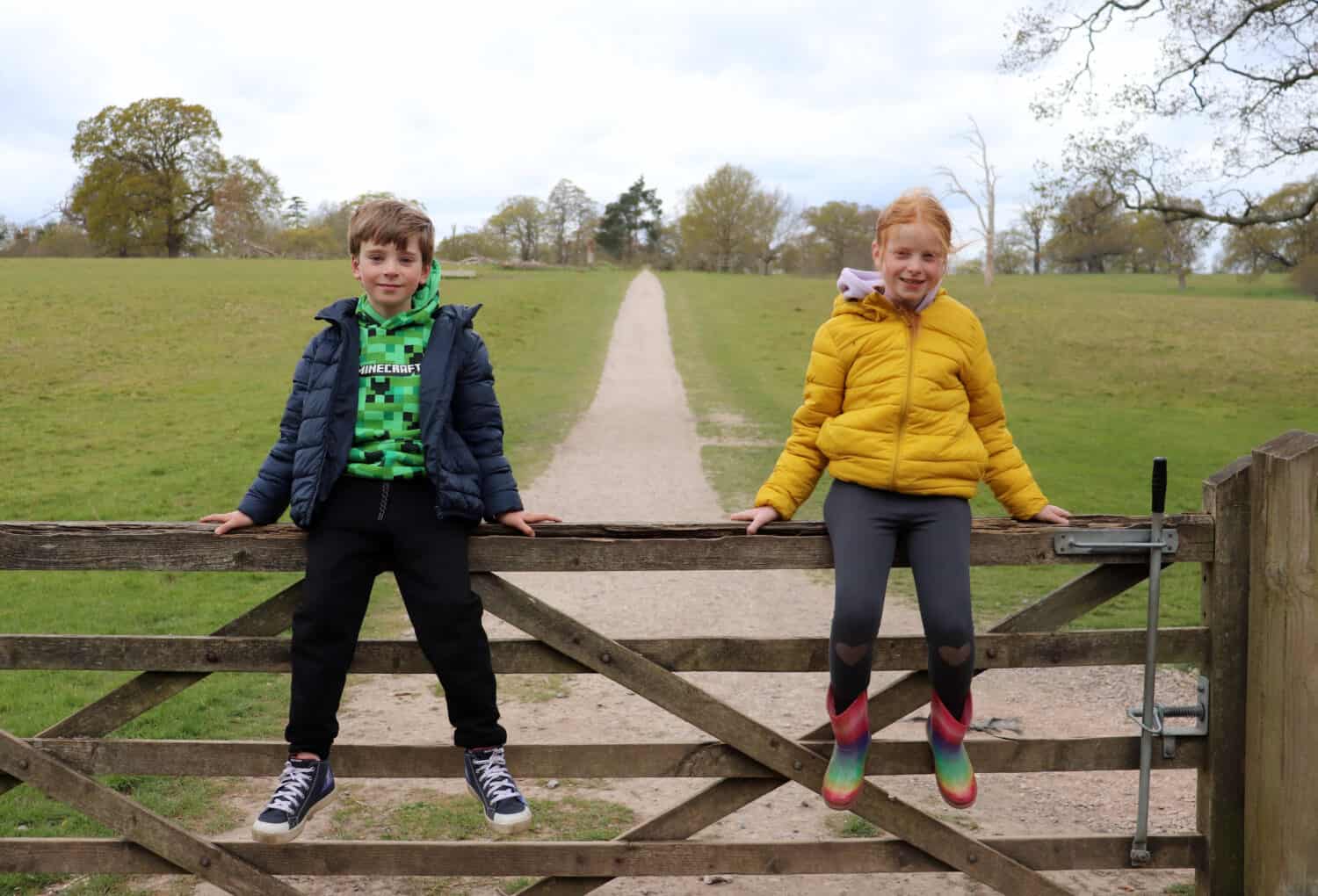 A new play area opened not to far from us at California Country Park and the children loved our trip there. We had an hour in the park and also fed the ducks and had a scoot. It was lovely. I know we'll be back regularly in the coming months.
* Beauty products
I've also been trying a lot of lovely new health and beauty products this month. First off we have the newly launched Bioderma Sebium Night Peel. You use the night peel for four weeks at a time, with a month off in between, and it works as a gentle peel overnight. The peel improves skin texture, reduces blemishes and leaves skin looking much more radiant too.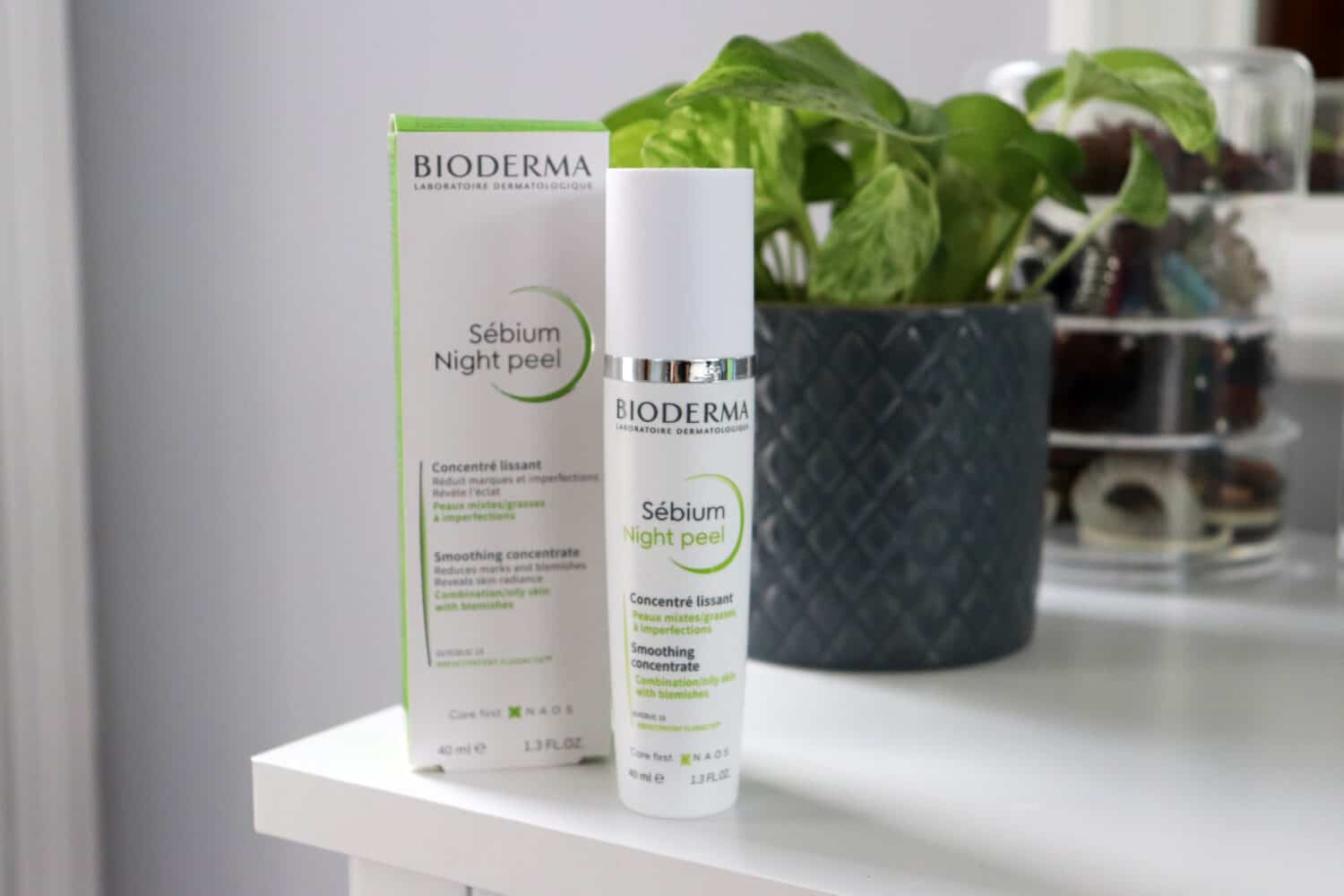 I've also been testing out a few products from Nourish London who have a launched fantastic range of kale skincare products. Nourish London only create vegan, cruelty free, organic products that are kind to both your skin and the environment.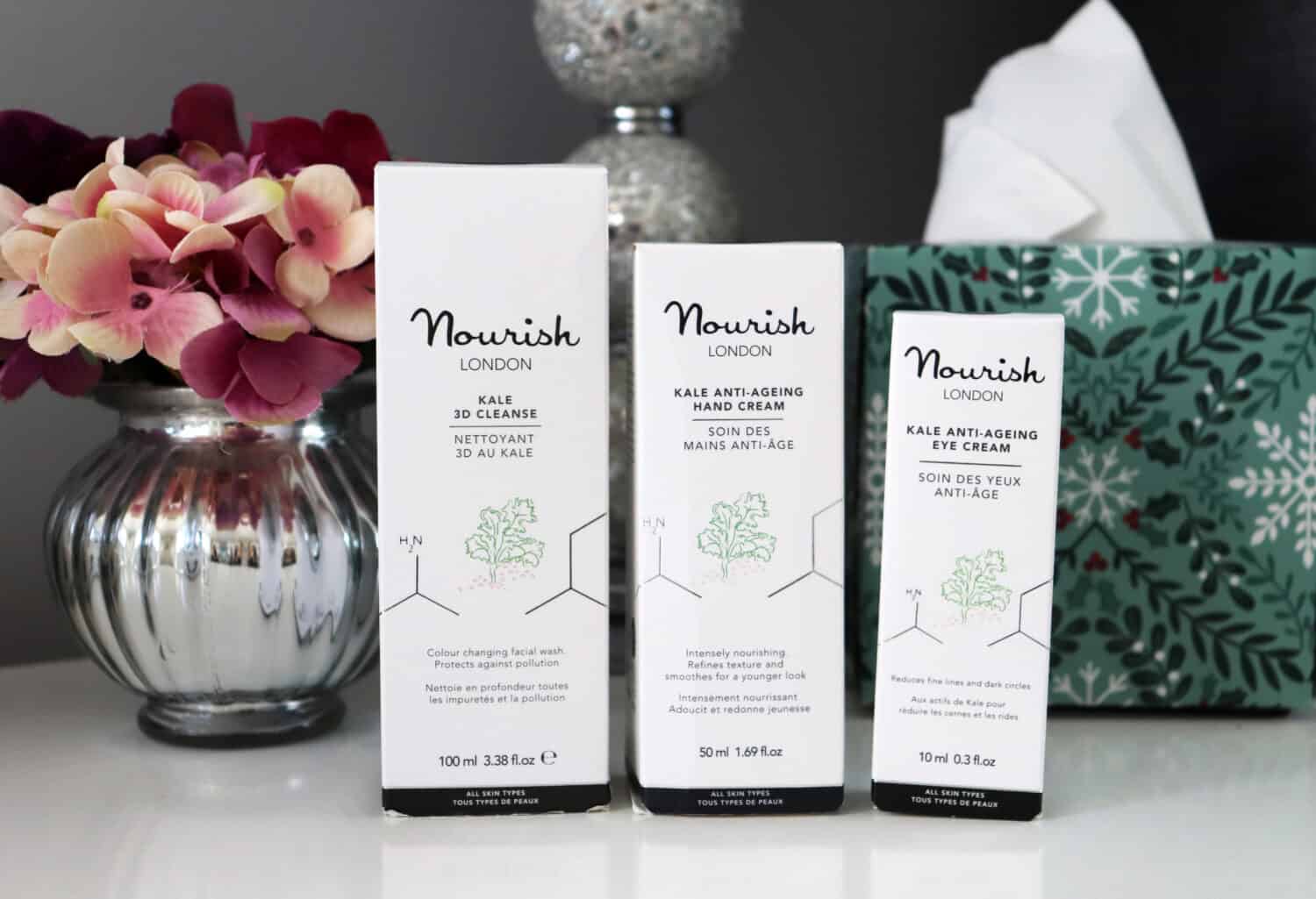 The Nourish London Kale Anti-Ageing Hand Cream has been a revelation. I've got through so much hand cream – along with hand sanitiser – over the last year and this is my new favourite. It's so hydrating and leaves my skin feeling smooth and refreshed without it being oily or clogging my skin down.
Another great product is the Kale Anti-Ageing Eye Cream. It firms, reduces fine lines and minimises dark shadows too. I've been using it twice a day and my eye areas are definitely looking better for it! So easy to use and simple to add to your daily routine.
The last Nourish London product I've been testing is the Kale 3D Cleanse. It's is a unique colour changing formula that deeply cleanses and refreshes the skin, removes impurities and protects against pollution. This leaves my face feeling so clean, removes any traces of makeup and leaves my face lovely and smooth. It's a wonderful product to use.
I've also been testing out a great range of dental hygiene products from Luvbiotics. The range includes whitening and original toothpaste, mouthwash and both cherry and original dental lozenges too.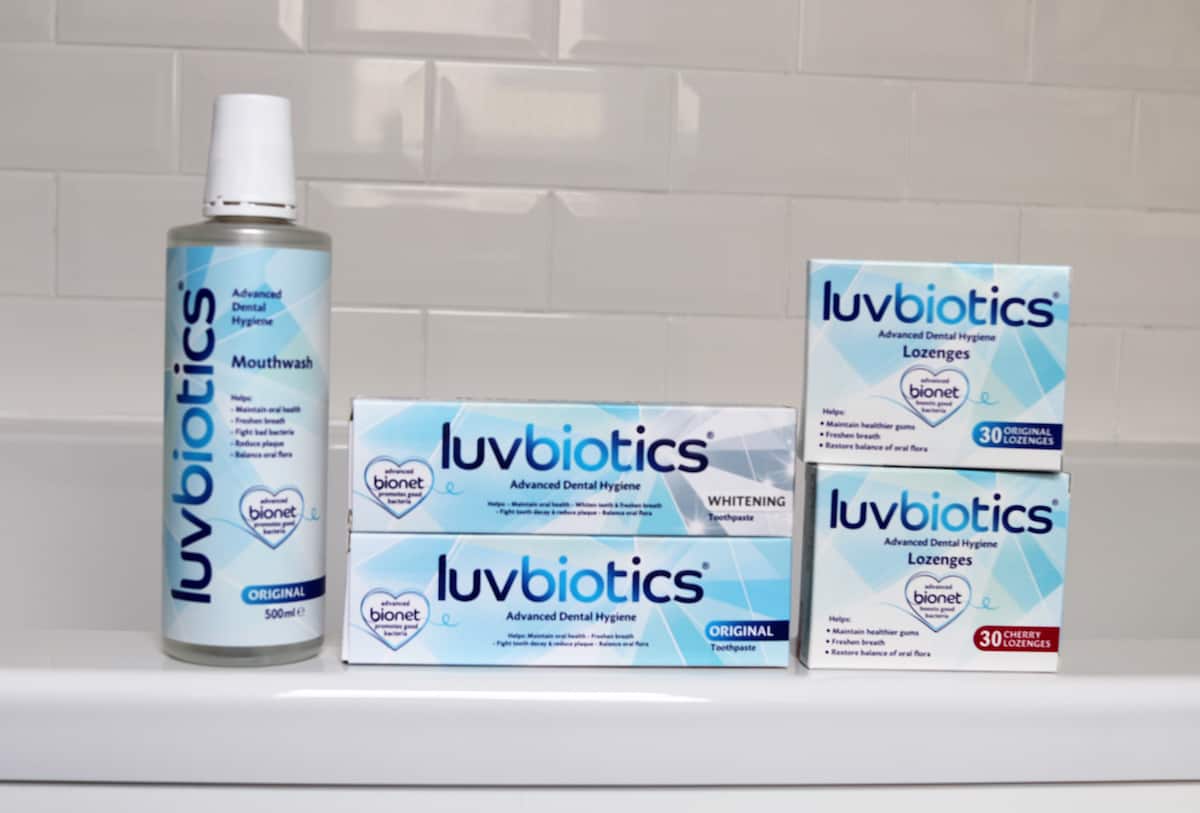 I love trying new toothpaste – and love finding ones that give that real super clean feeling afterwards. Luvbiotics does just that. Plus, the range features dental probiotics which can help to treat gum disease, and reduce the risk of dental decay.
Luvbiotics has been developed by dentists and world experts in probiotic science to promote good bacteria in the mouth to balance oral flora and improve oral hygiene which has a positive impact on the whole body. You can find out more over on the Luvbiotics website.
* Flowers
Everyone loves to have fresh flowers at home but have you ever thought of arranging them beautifully yourself too rather than getting a standard bouquet? Freddie's Flowers offer a weekly flower delivery service full of seasonal flowers that will make anyone smile.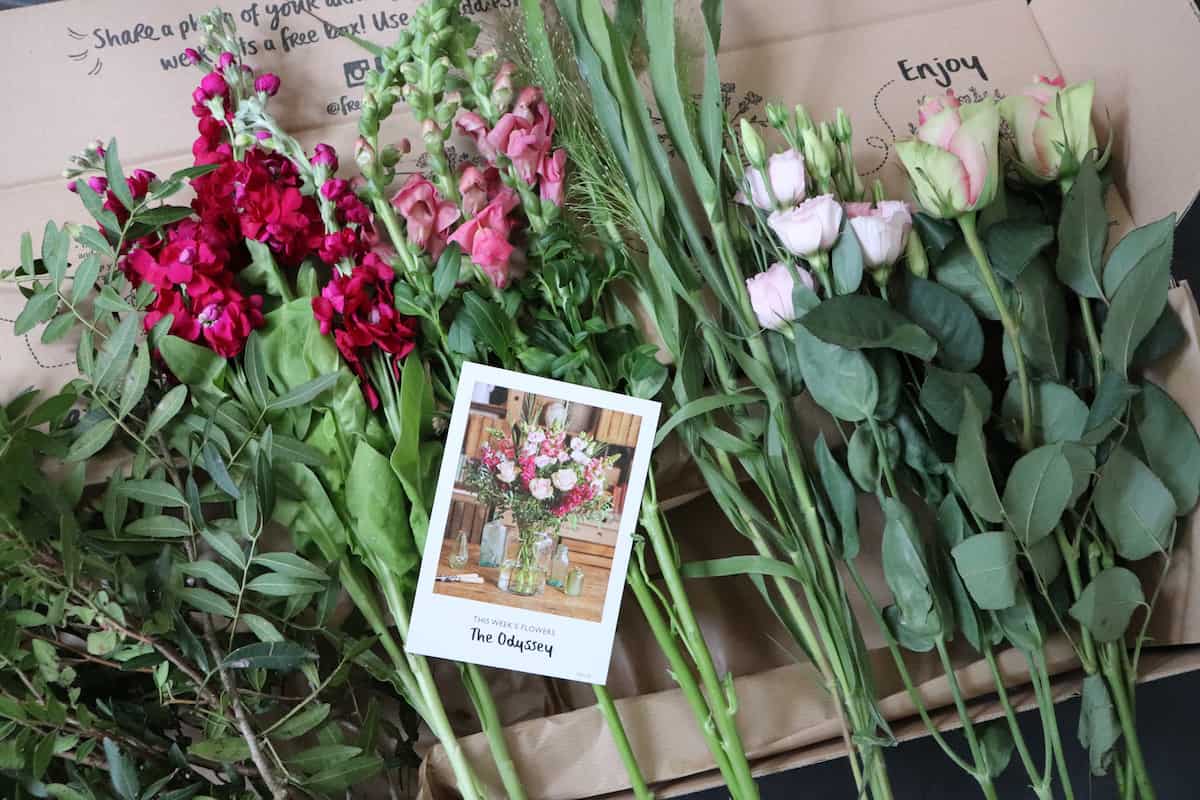 Freddie's Flowers are more than just something pretty to look at, they're a whole experience to be enjoyed. A little bit of timeout and mindfulness when you need it. With Freddie' Flowers you get a guide showing how to arrange the flowers so you can take some time out, relax and really enjoy your flower delivery – not just when it's sitting on a vase on the side.
I loved our Freddie's Flowers delivery and to share the love I've been given a code so you can get 50% off your first two deliveries. Just use DONNA50 at checkout. And you can find out more here.
So there you have everything we've loved in May. It's nice to take a moment to focus on the good things rather than the negatives, the bad days or even the weather. I hope you've all had a lovely May.