Some of the items featured in this post were provided for us to feature. I've added a * next to those items for reference and the post includes paid link placement.
It's that time of the month where I share all the lovely things we've enjoyed and experienced over the last few weeks. As the weeks go by I'm more and more surprised by how content we are at home. I really appreciate our life together and so here are a few things we've been enjoying over the last month of being at home:
* How Our Garden Grows
Our garden is flourishing at the moment. I have never seen our strawberry plants looking so happy and our rhubarb is growing at quite a speed too. This year we're also growing some tomatoes and we're planning on sowing some runner beans again over the next week or so. I've been reading Wayfair's guide on how to grow vegetables at home which has some fantastic tips too. I'll let you know how the tomatoes and runner beans come along in my next update.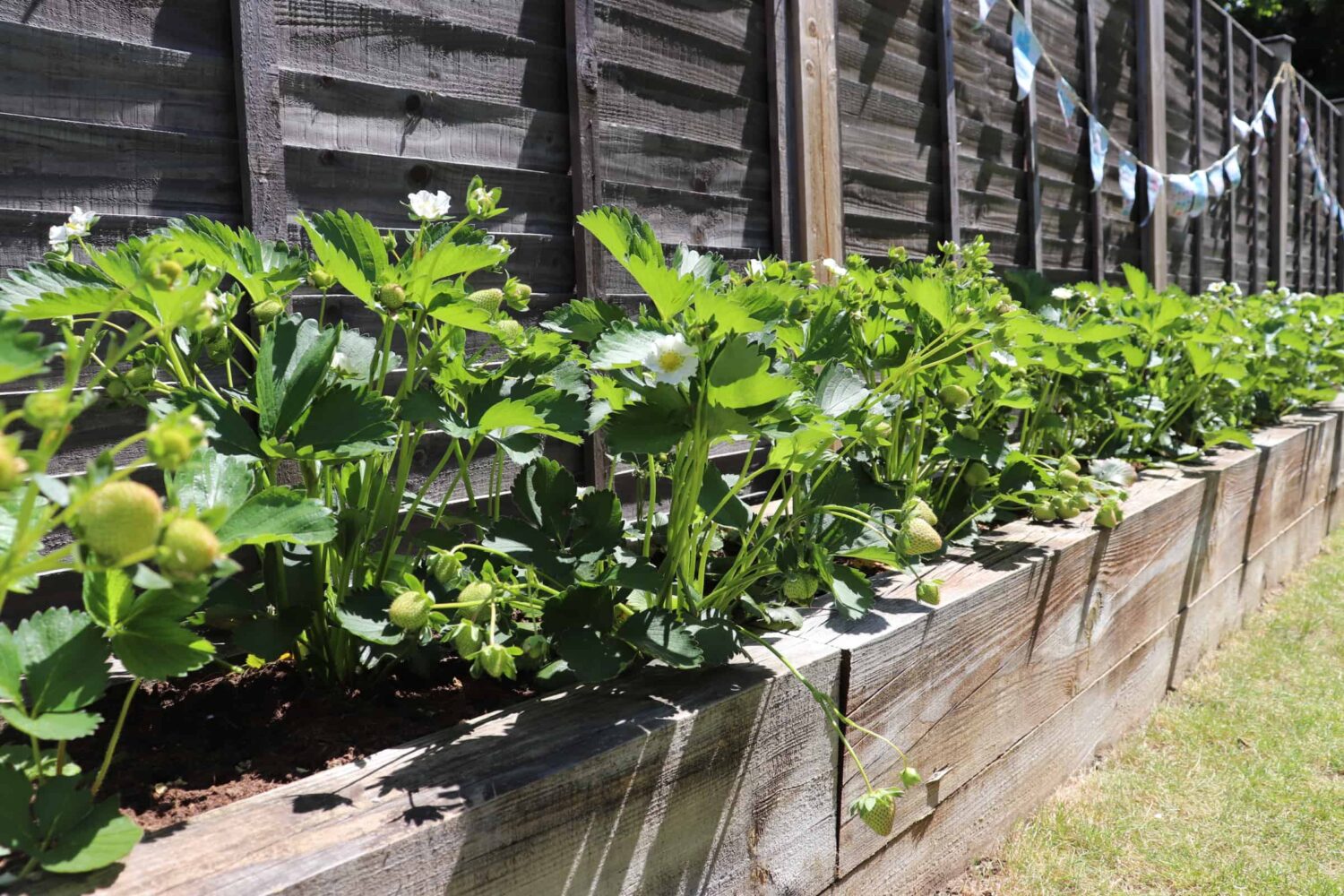 Fudge
We've been making slow cooker fudge every week for ages now and it never disappoints. This month we've made Kinder Style Fudge, Cherry Bakewell Fudge and Rocky Road Fudge with another couple of flavours still being experimented on!
Little Man's Birthday
Little Man had such a lovely birthday despite being stuck at home. We stretched the celebrations out for the whole weekend. We had pancakes on the Friday, afternoon tea on the Saturday and takeaway pizza and birthday cake on his birthday. He got so many wonderful gifts and we watched movies together. It couldn't have been better.
* Thomas Turned 75!
Little Man shares his birthday month with one of his favourite characters – Thomas the Tank Engine. To celebrate, Egmont sent him a bundle of books and goodies to enjoy and he was blown away by it.
Thomas has been a fixture in our lives for years. Dave used to love Thomas as a child and Little Man inherited his old Thomas books when he was just a toddler – and there began a really strong friendship.
Even now, at seven, Little Man sleeps with a Thomas cushion under his head. He has talking Thomas plush characters on his bed and he loves nothing more than a day out to Drayton Manor to explore Thomas Land. Thomas is such a lovely character, one that I know we'll all still love for years to come – and I'm sure our grandchildren will love him too one day!
Garden Fun
The garden has been well used over the last few weeks with the paddling pool up, the water slide out and so many activities to keep the children entertained. The weather has been pretty lovely too which has really helped.
* Sleep Well Milk
Over the last few weeks Little Man has been having Sleep Well Milk before going to bed. He loves milk and would happily drink it all the time so I was interested to see how he'd find Sleep Well Milk.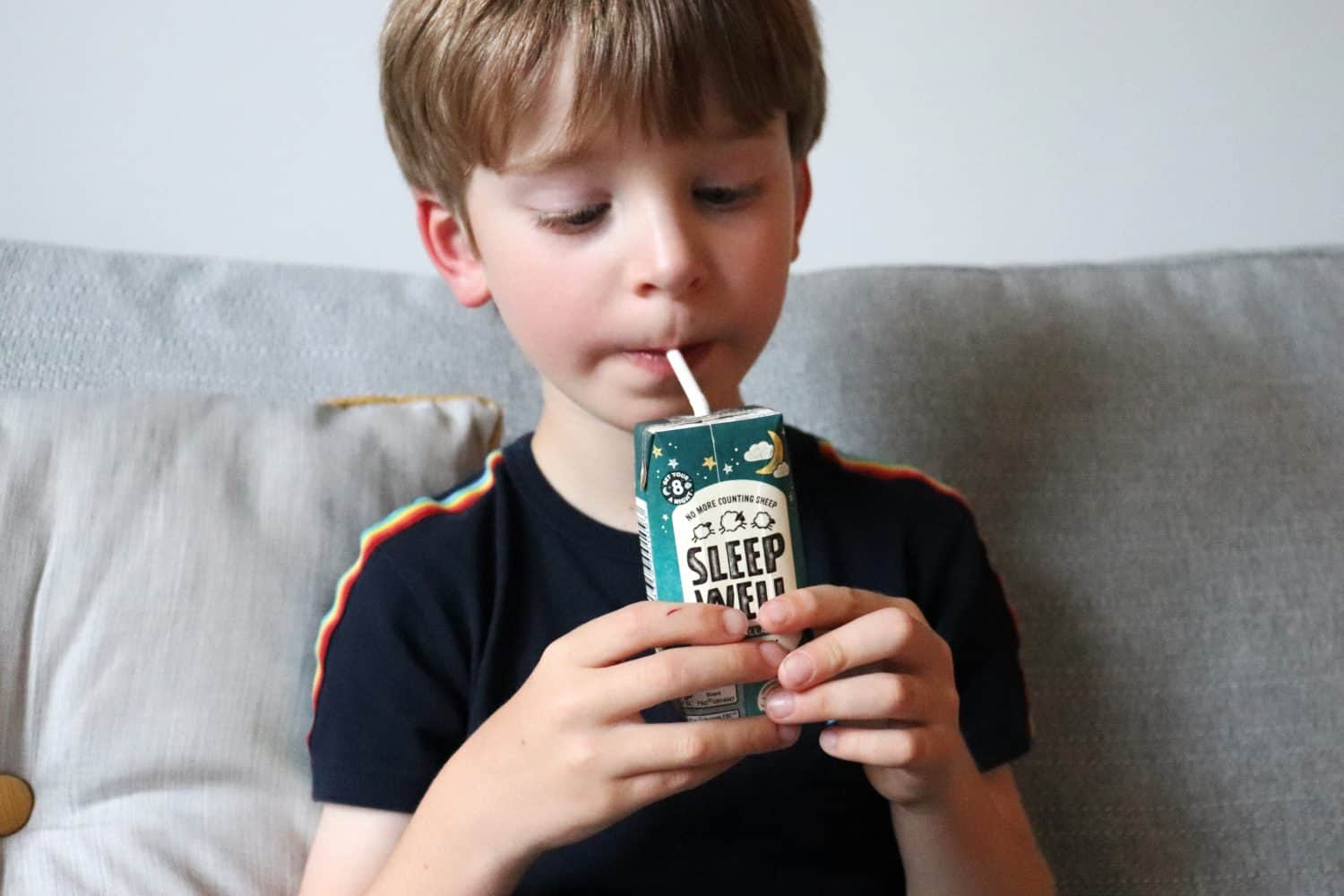 Sleep Well is a nutritious bedtime drink made with whole Jersey milk which has 20% more protein in than other milk. It also has honey and valerian – a natural herb that's proven to help you relax and sleep. Little Man has always tossed and turned before bed, finding it hard to switch off so we gave him Sleep Well half an hour before bed to see if it made any difference.
Sleep Well is suitable for adults and children over 12 months and comes in two different flavours – vanilla or chocolate. We only tried the vanilla version and it definitely tasted different to normal milk and something that took Little Man some getting used to but it did help him to settle in the evening. You can find out more on the Sleep Well website.
The cat
I'm sure I wrote about Leia last month but she really is a highlight at the moment. We're all really appreciating her company as much as she's appreciating us being around more too.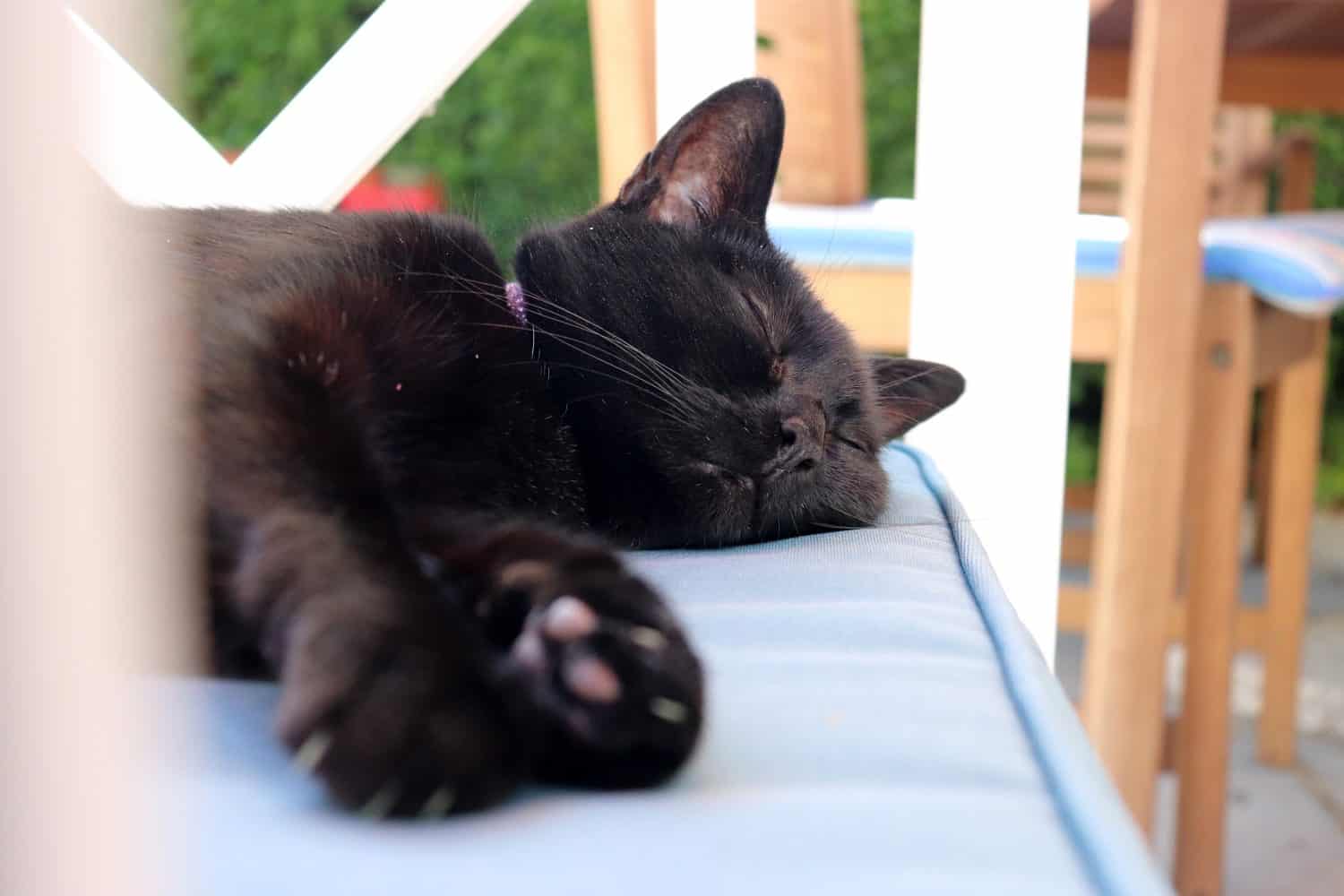 * The Adventures of Lillicorn in WooWoo Land – and giveaway
This month the children were sent the new Adventures of Lillicorn book from QuestFriendz which has been designed to promote STEM skills in young children. Lilli is a curious young girl with a passion for science who transforms into Lillicorn in her dreams at night. She's a superhero who loves to find creative solutions in every quest she goes on.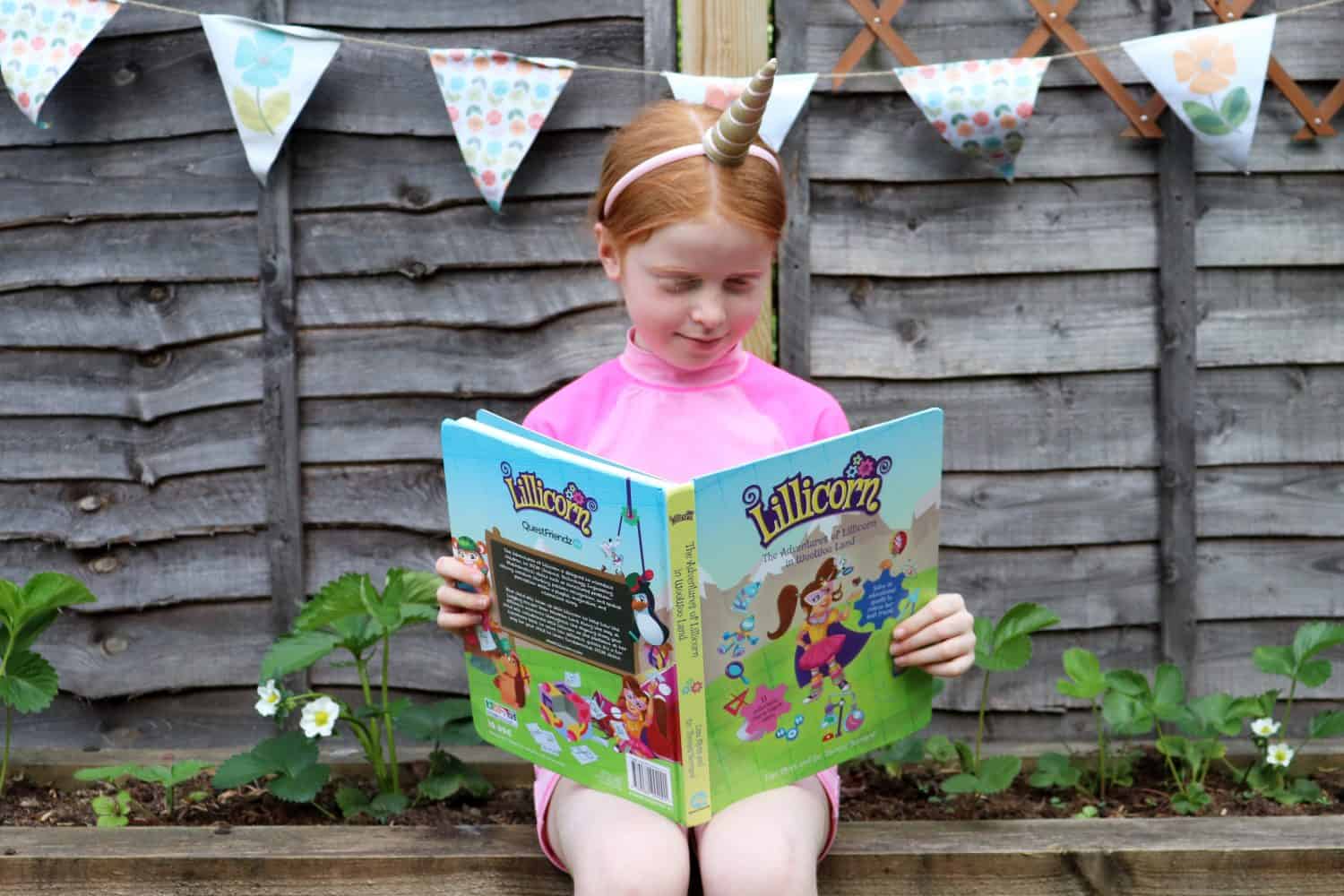 The Adventures of Lillicorn in WooWoo Land is the first in a series of STEM children's picture books from QuestFriendz which will inspire children to learn STEM topics in fun and creative new ways. LP really enjoyed this book as it was so different to other books that she's been enjoying at the moment. It includes structured problem solving, pattern recognition, sequencing, spatial perception and coding.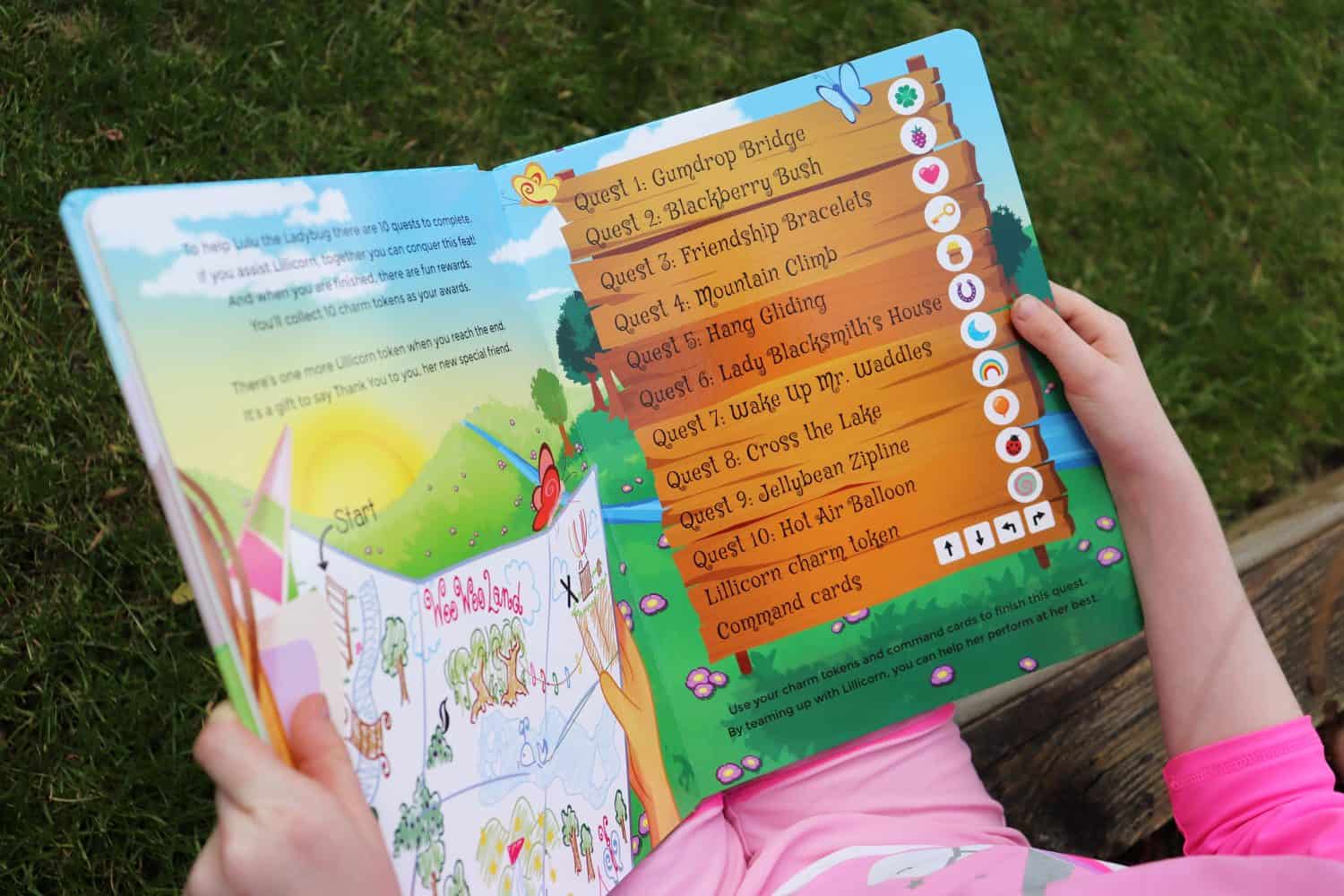 The Adventures of Lillicorn is a really good quality, durable board book. It includes press-out playing pieces which can be securely stored in the back cover – something that we really loved as it's so easy to lose pieces like this usually!