Some of the items featured in this post were provided for us to feature. I've added a * next to those items for reference.
This month has been so incredibly busy for me that it's just gone so quickly. But, like all months, I like to record all the things we've liked and loved through it. So here goes:
Blog On
I went to the Blog On conference in Manchester at the start of the month and had a great time. I stayed with Colette for the weekend and got to get some work done, catch up with her family and just had a really nice weekend. We also had brunch at Ezra & Gil which was pretty good too.
Hampton Court Palace
On the first Bank Holiday of the month we went to Hampton Court Palace. Dave and I hadn't been since before the children were born so it was lovely to go back and share it with them. It was such a lovely day out. The sun shone and we just had a really lovely day.
* New Sunglasses
Each year Dave gets new sunglasses for the summer and they have been Oakley ones for as long as I can remember. This year SmartBuyGlasses sent Dave a pair of Oakley Gauge 6 Polarized Sunglasses from their collection and he couldn't be happier with them.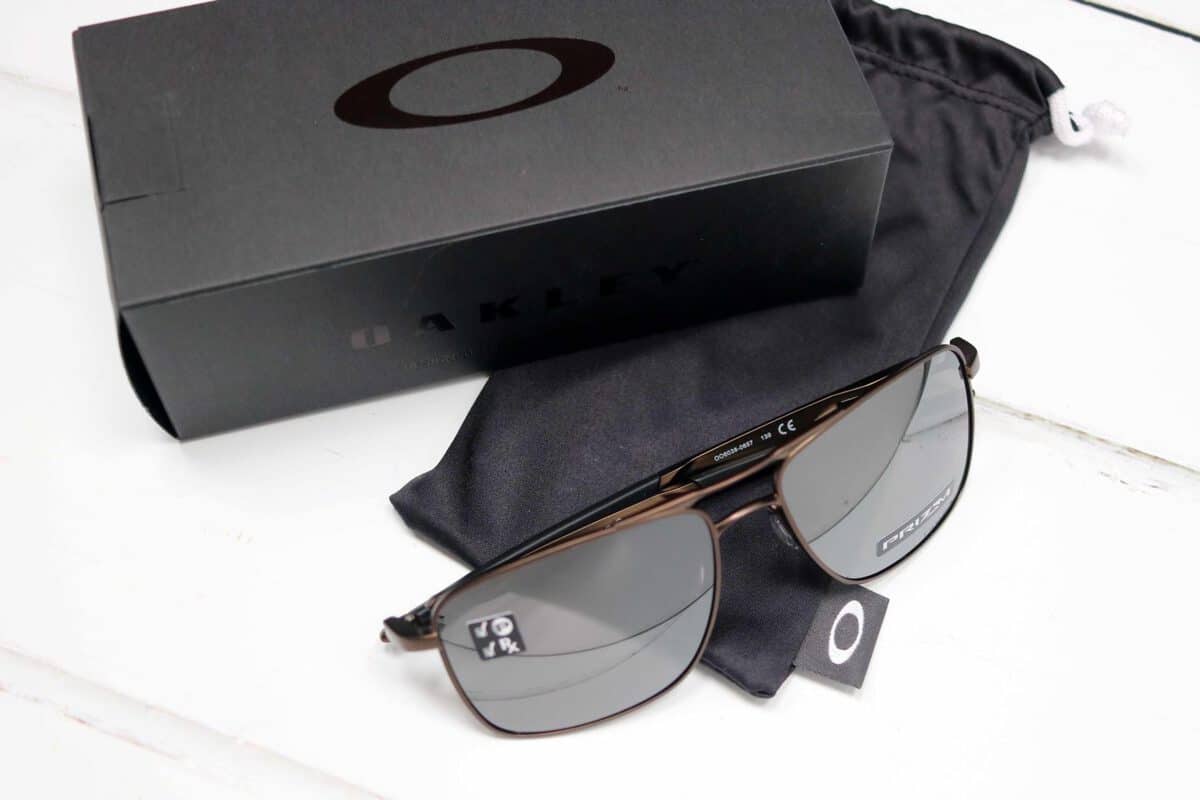 The sunglasses are the exact same quality and style that he'd expect when buying direct from Oakley but at a much reduced price. Now he just needs the sun to come out to start wearing them! SmartBuyGlasses even do designer glasses as well as sunglasses so we'll definitely be browsing the range when our glasses are due an upgrade!
* Solent Hotel Spa Day
I took a day away from work to go to the Solent Hotel and Spa for a spa day with a group of really lovely bloggers. You might remember we reviewed the hotel as a family a few months back so it was lovely to go as a group of adults, catching up and relaxing for the day.
Farm Trip
I was lucky enough to go on Little Man's school farm trip and it's the first time I've helped on a day out. It was such a nice day despite the on off rain. The children loved it and we got to see so many animals. I think it was a highlight of Little Man's school year.
Little Man's Birthday
Little Man turned six this month and he had a party at a local Discovery Centre that was absolutely perfect for him. It was fun as well as being educational and all the children had a great time. We had a barbecue at home too and it was just a really lovely birthday weekend.
* Marwell Zoo
We finished the birthday celebrations with a day at Marwell Zoo. Our last visit was in 2015 so it was great to go back now the children are bigger and see what a great family day out it is. It was such a nice day and the Brickosaurs event that's on at the moment really added to it. So much fun.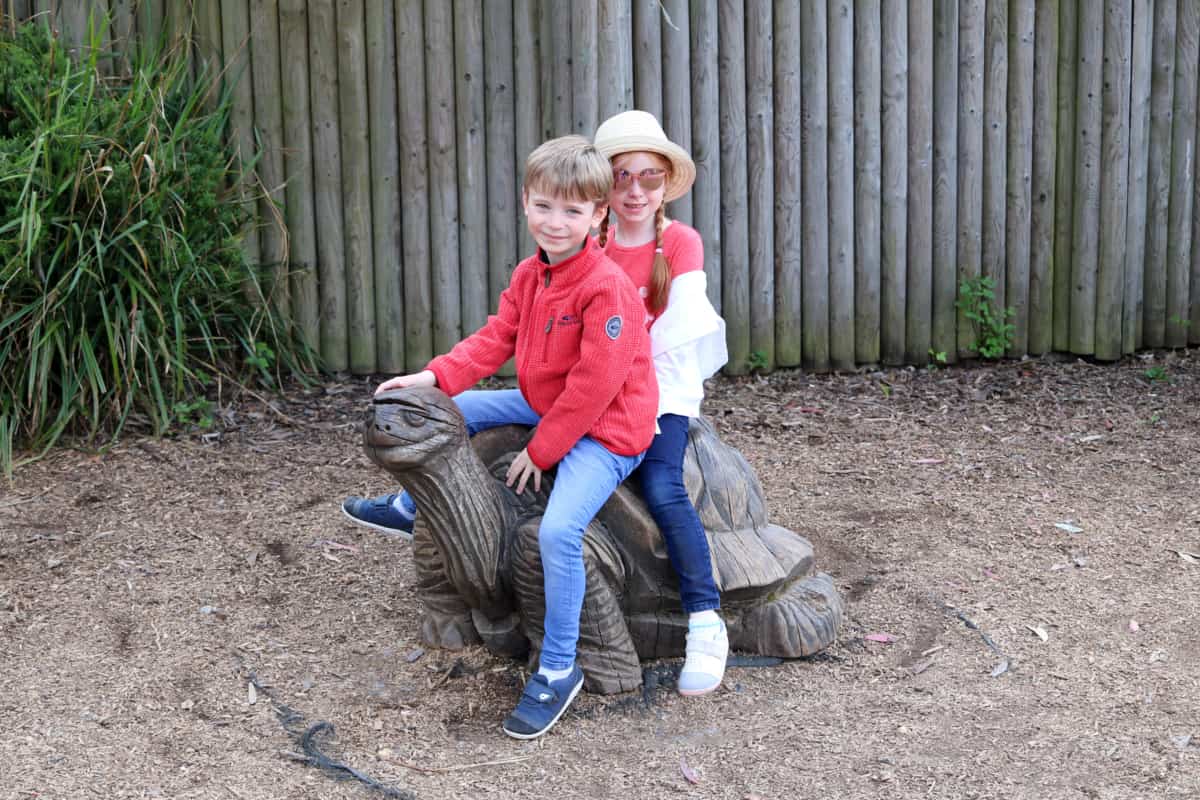 * Everyone's Talking About Jamie
I was invited to see Everyone's Talking About Jamie at the Apollo Theatre and took Lauren with me as my plus one. It was such a great show, probably the best I have ever seen. It had so many important messages for a musical – about acceptance and being who you really want to be. It's well worth seeing if you ever get the opportunity.
Flea Retreat
I went to Wales for a weekend with over twenty other bloggers for the Flea Retreat and had such a great time. There were outdoor adventures, lots of practical, hands on sessions, so much advice, great food and great company. It was a fantastic way to spend a few days. (Thanks to Naomi for the photo!)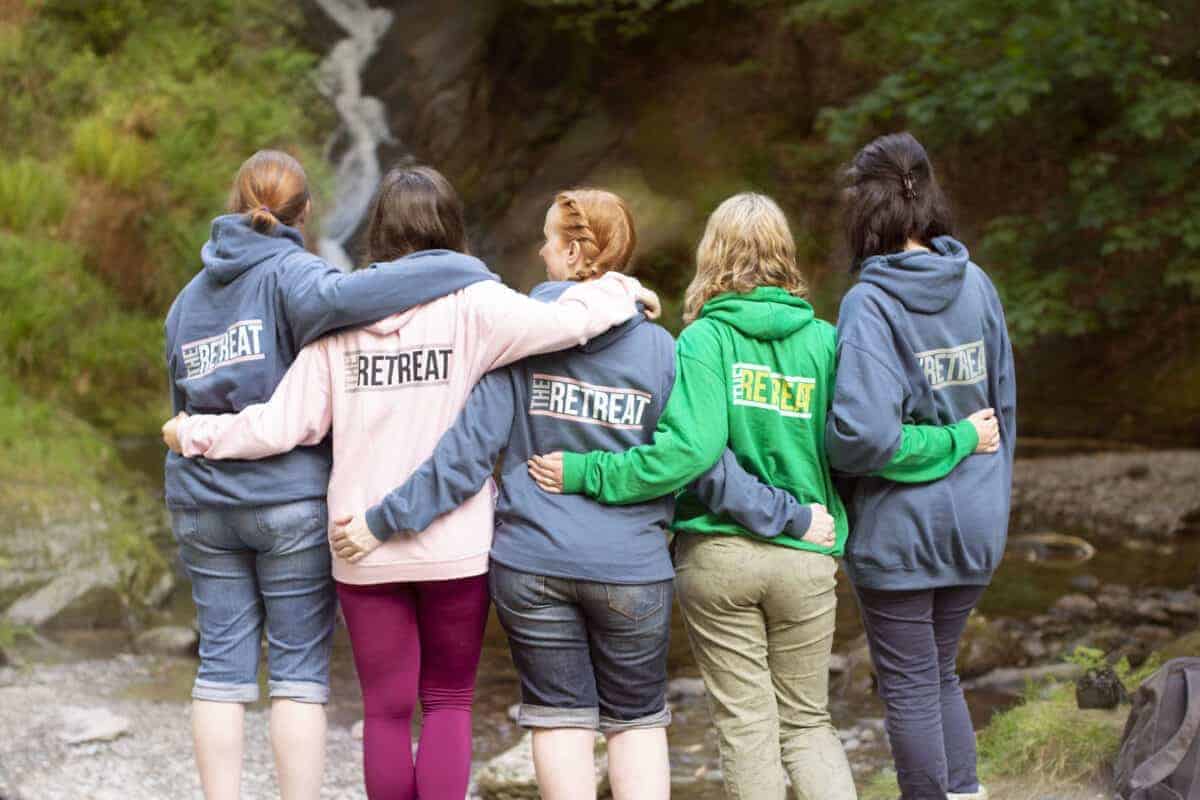 * Studio Ambassador
I've just announced that I'm working with Studio this year as a brand ambassador and I couldn't be more excited. I spent a day in Accrington with the Studio team and the other ambassadors having just the best day getting to know the brand and what happens behind the scenes. I can't wait to share more about our partnership in the coming months.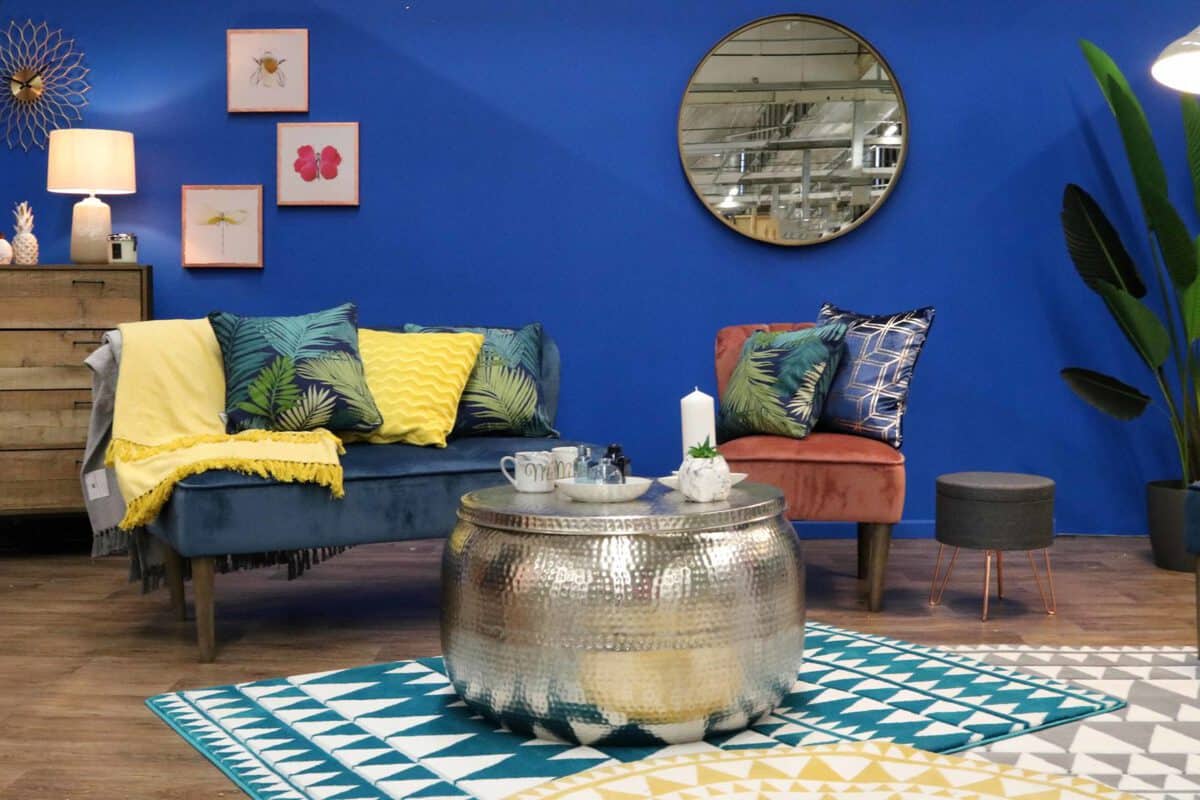 * Weird Fish
This month Weird Fish sent the children both tops from their new collection and LP and Little Man have worn them pretty much constantly ever since! The tops are perfect for the changeable weather, being able to throw them on over the top of their summer clothes, they add an extra layer of warmth whilst looking great too. They're a wardrobe staple for both of them now.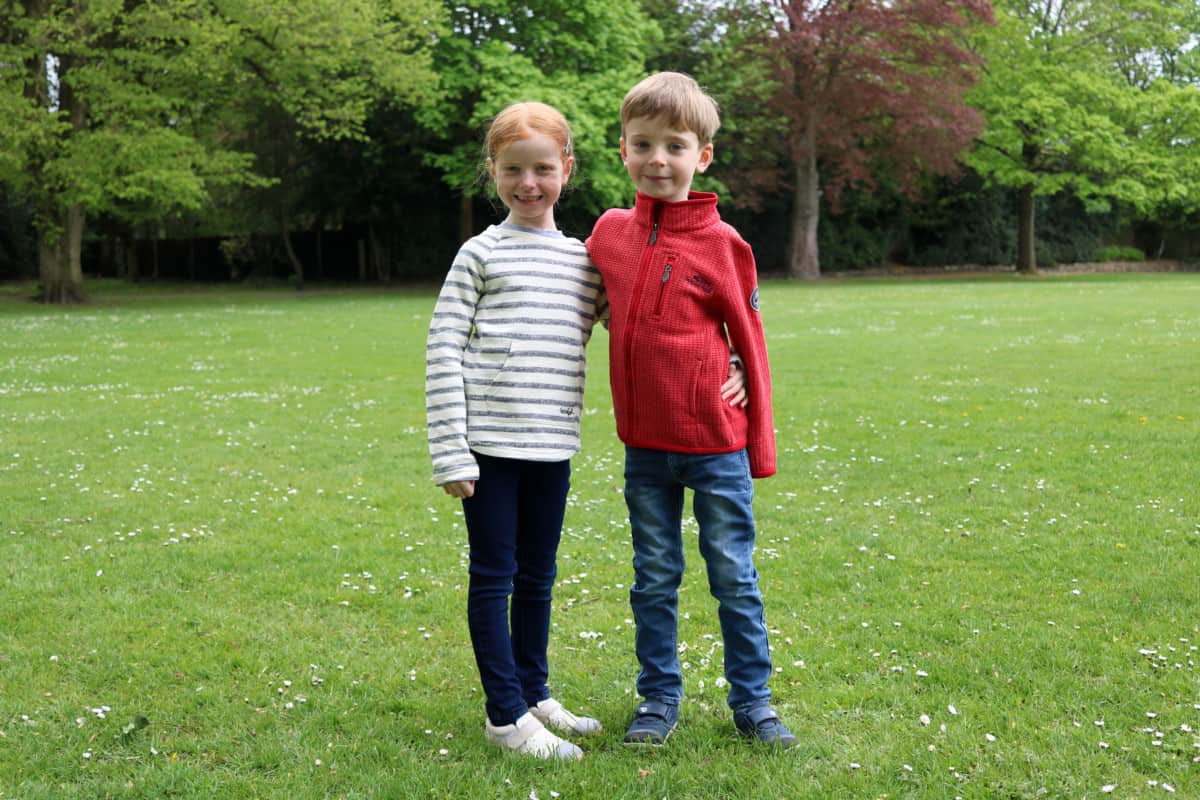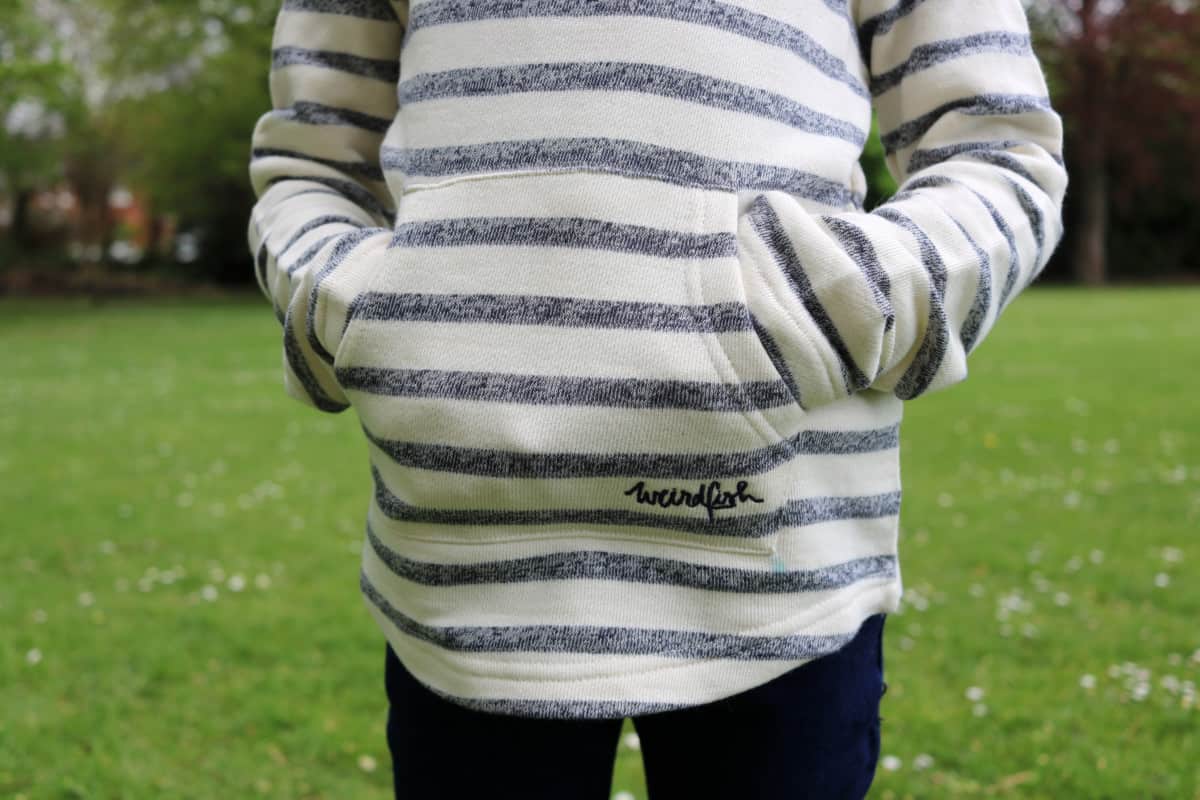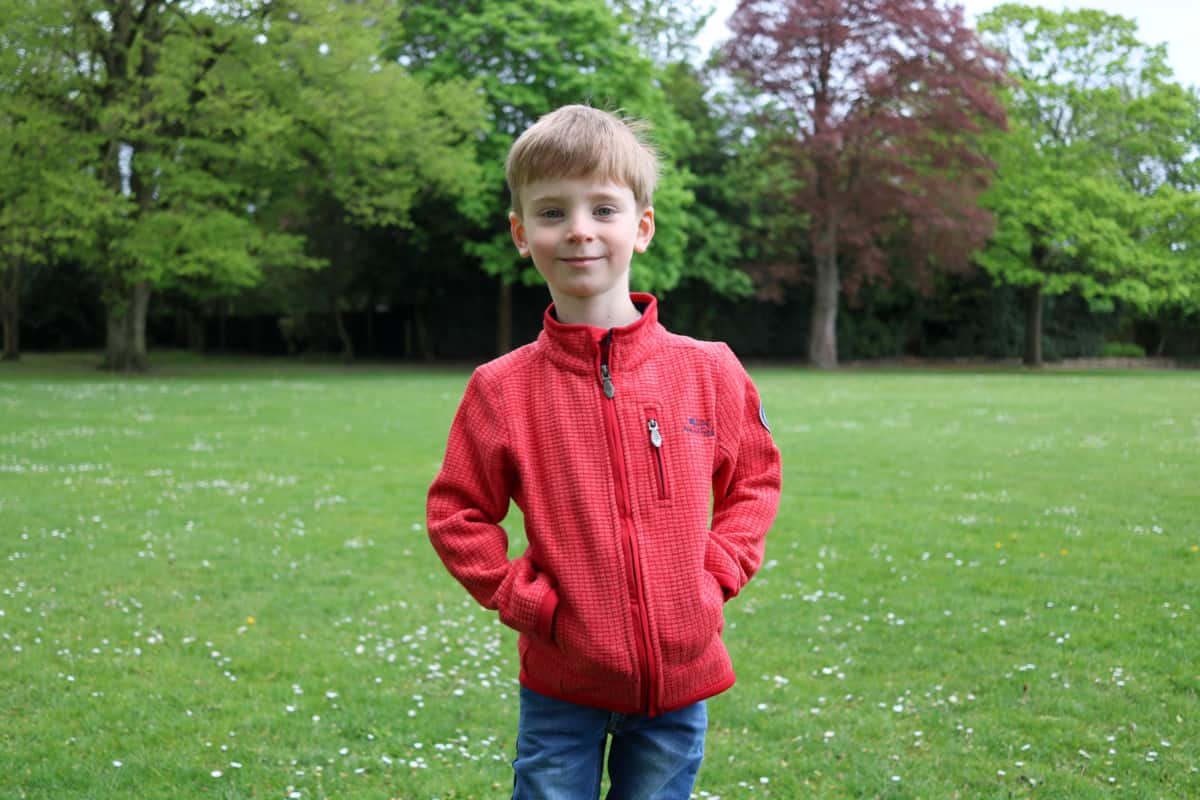 * The Summer of Love
I went to see The Summer of Love at Camberley Theatre with a friend and had such a great evening. It took us on a journey through the 1960s, teaching us about the era and showing us that through a pretty tough decade music brought people together. We were the youngest people in the audience by far but really enjoyed it – it just shows that music really does span generations.
* Langstone Cliff Hotel
At the weekend we had a really lovely stay at the Langstone Cliff Hotel. We had fantastic food, went swimming and explored the local area. It was a great base for a Devon break and the children can't wait to go back.
* Ready for Adventures with Reima
This month Reima sent the children new trainers and coats for the season ahead. The children have only ever had velcro trainers and they immediately loved that these trainers had laces – but they have a clever toggle so they don't need to tie the laces themselves. They're a really great active option for them and they look so grown up too.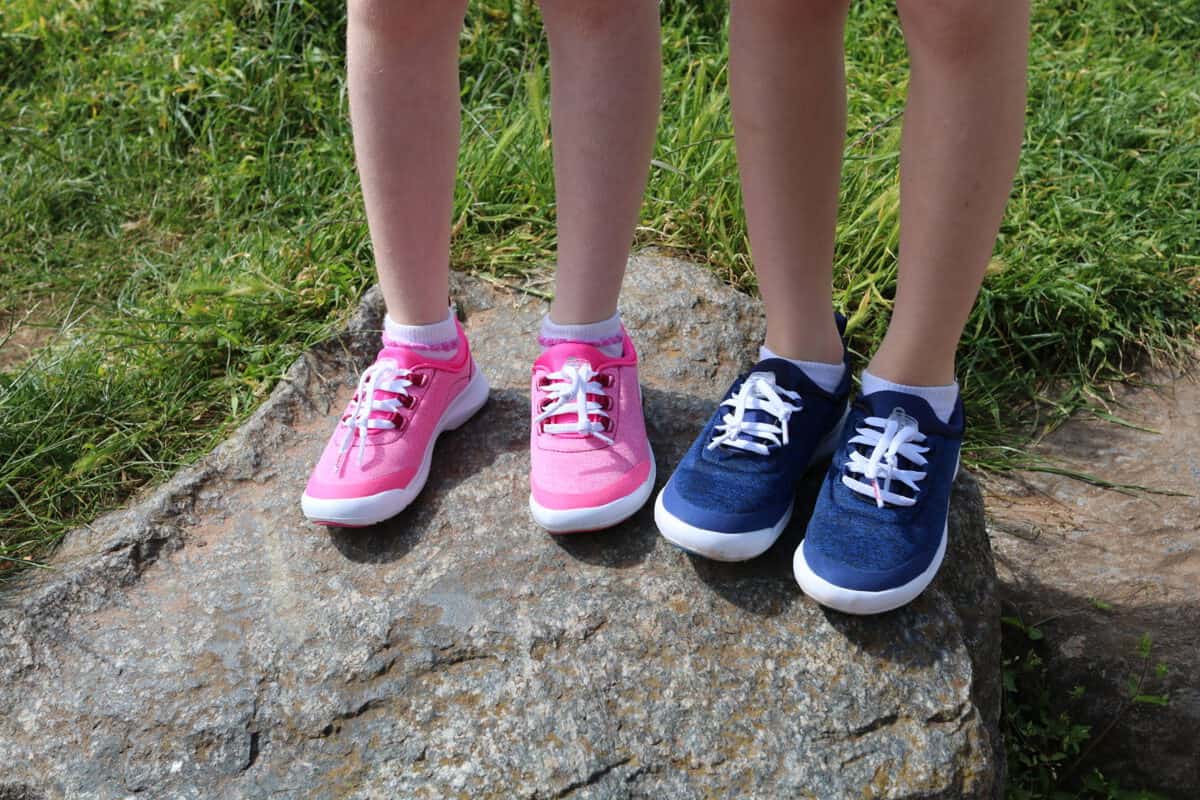 The children's jackets are really lightweight and great to protect them from any sudden showers. They've been happy wearing them in sudden downpours even on warm days and they're made from really breathable material making them a really nice option for any adventure.
Dawlish Warren
During our weekend in Devon we had a morning in Dawlish Warren and it was lovely. We saw beach huts, played in the arcade, had ice creams and played on the beach. I can't think of a better way to spend a simple day of the holidays.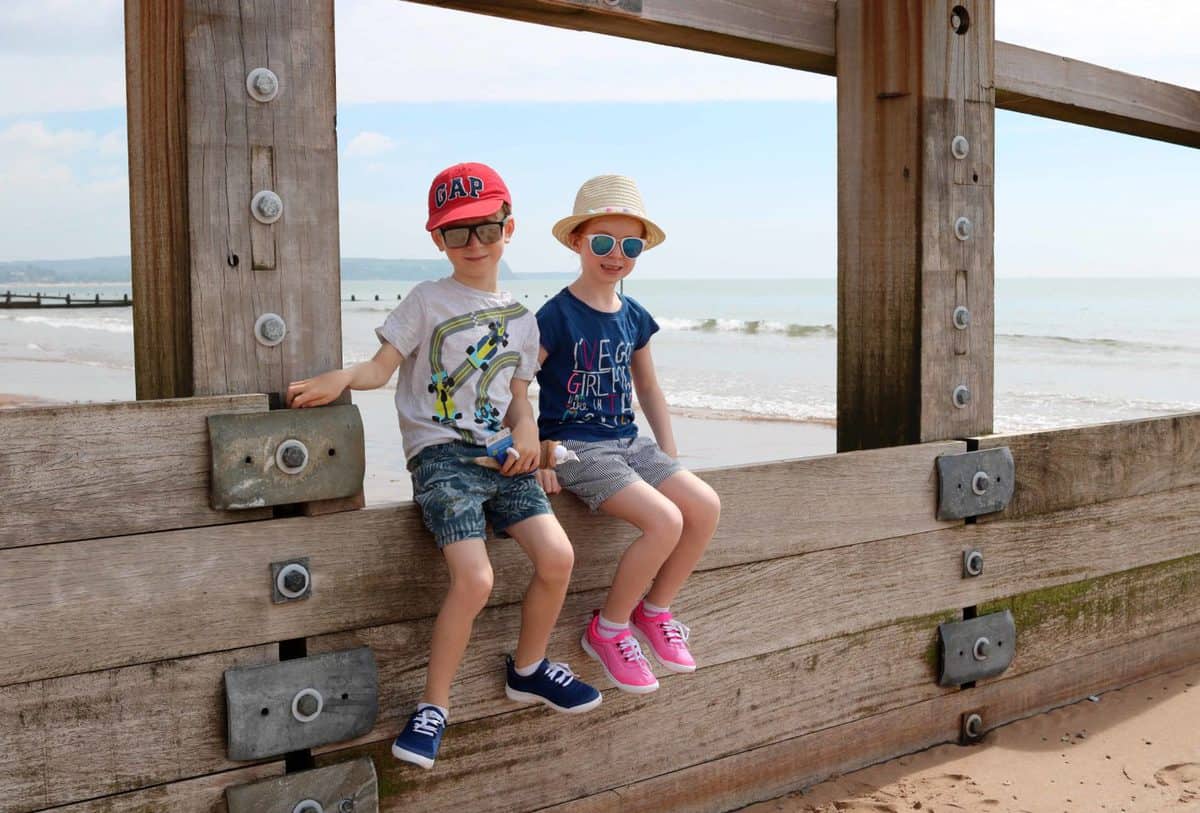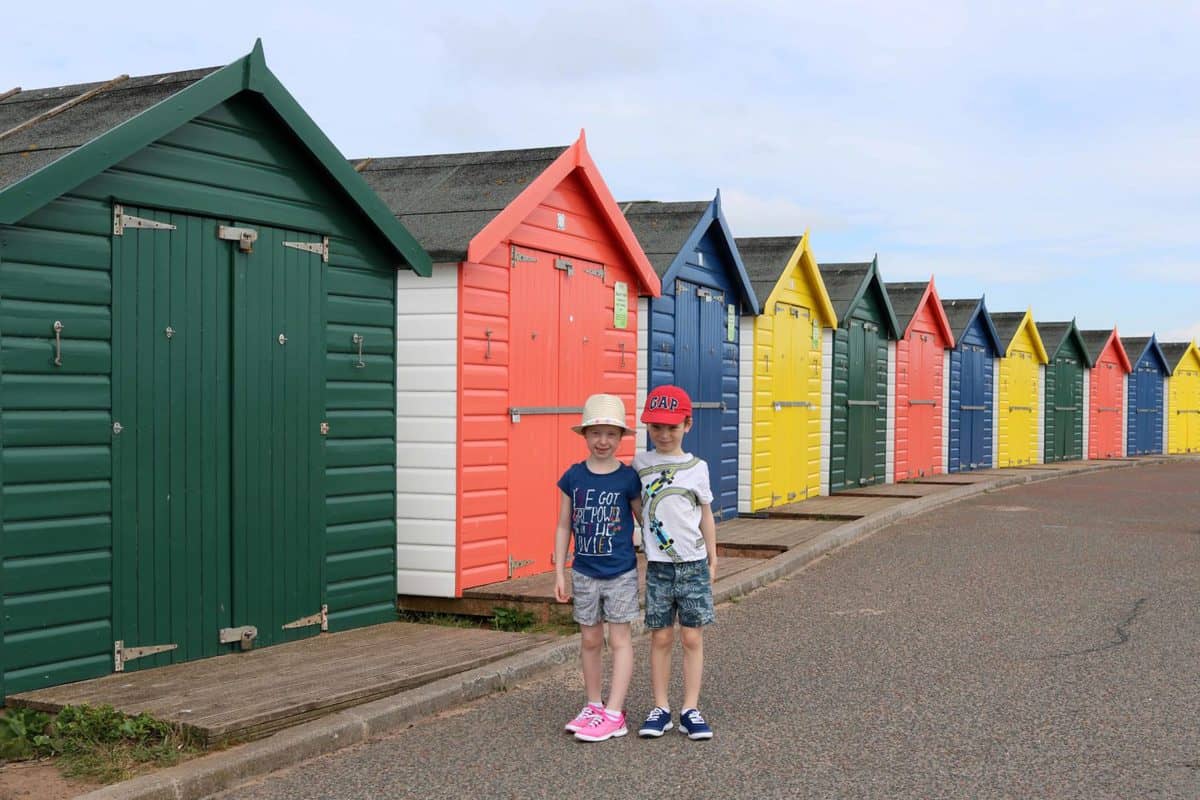 * Gaston Luga Clässic Backpack
The lovely people at Gaston Luga in Stockholm sent me their Clässic backpack in olive and brown to road test. The backpacks are beautiful – well made but flexible. The bottom has feet on so your bag doesn't get dirty or wet when you put it down, the insides are beautifully lined and there are plenty of storage pockets and compartments to fit everything in.
The backpack easily holds my laptop and everything else I need for a day out and I'll be taking it to Rome with us this week too. The olive and brown colourway blends in to any outfit but there are many colours to choose from to add a bit of colour to your wardrobe or to match your favourite jacket.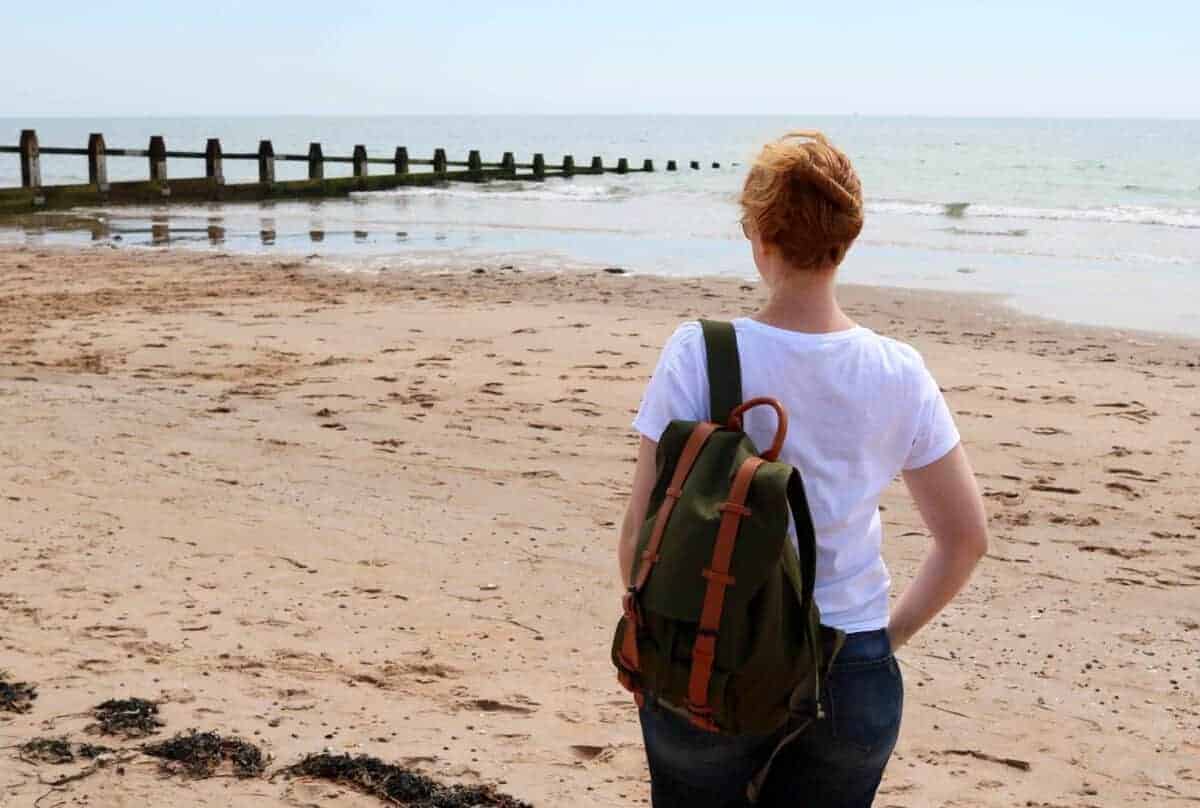 Gaston Luga backpacks come in a range of styles and colours. The Clässic isn't the biggest in the range – and it isn't the smallest either – but it's a great size for a day out, taking to work or going on a little adventure.
The lovely people at Gaston Luga have given me a discount code to share – use code DONNA15 for 15% off all purchases and there is also free delivery and returns.Plus, until the 3rd of June all customers will receive a free limited edition tote bag and after the 3rd of June they will receive a passport holder with every purchase! Happy shopping!
Babbacombe Model Village
During our weekend in Devon we visited Babbacombe Model Village and it may well be the most expensive day out we have ever had at £40 for the hour and a half we spent there. But, it was a really lovely hour and a half and as somewhere that has been around for so long it was great to experience. I'm glad we went.
Babbacombe Cliff Railway
After the model village we took a trip on the Babbacombe Cliff Railway which, at nearly 100 years old, was quite an experience! It was great value at £8.50 for a return trip for the whole family and took us easily down to Oddicombe Beach below where we had a really nice few hours before heading home.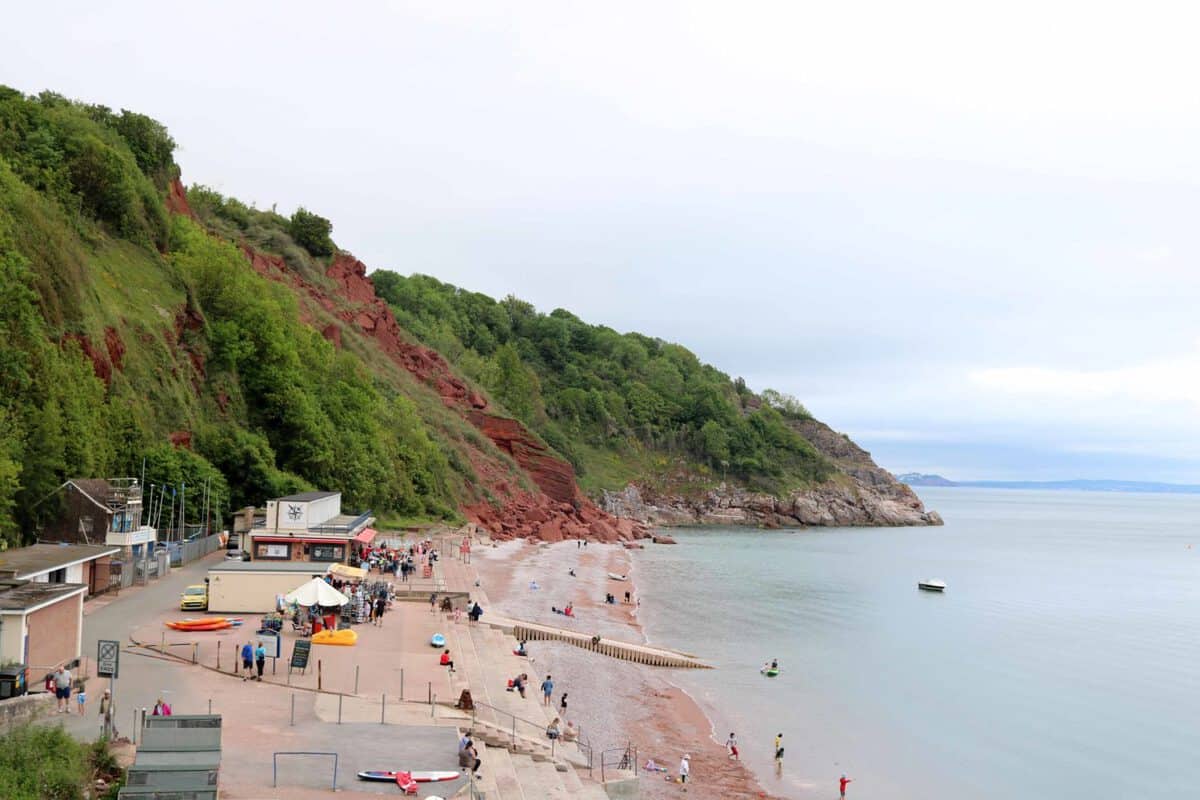 And there you have it, all the loveliness that may has brought with it wrapped up into one post. I know that between now and the next Liked & Loved I'll have plenty to share with you – we have a big month ahead!