Some of the items featured in this post were provided for us to feature. I've added a * next to those items for reference.
This post contains affiliate links and I may receive commission if you visit a link and buy something. Purchasing via an affiliate link doesn't cost you any extra, and I only recommend products and services I trust.
It's that time of the month where I share everything we've loved and enjoyed over the last few weeks. June has been a pretty wet month so far but we've made the most of the dry spells and sunshine. Overall it's been a really nice month. Here are some of the best bits.
Cycling
My favourite thing this month was taking the children on a Bikeability lesson. Although they've had bikes since they were tiny, they much preferred using their scooters and so have never ridden bikes without stabilisers and, whenever we tried to get them to learn they showed no interest at all.
But, after an hour at Bikeability they were cycling circles around the room and couldn't have been more proud of themselves – and I was just as proud of them too! It was fantastic and one of the best things I have ever signed them up for.
* New games
There is nothing the children love more than a new Nintendo Switch game to keep them occupied. In The Last Kids on Earth and the Staff of Doom you join Jack and his friends in an epic, post-apocalyptic quest to save the world from the Queen of the Slime Monsters!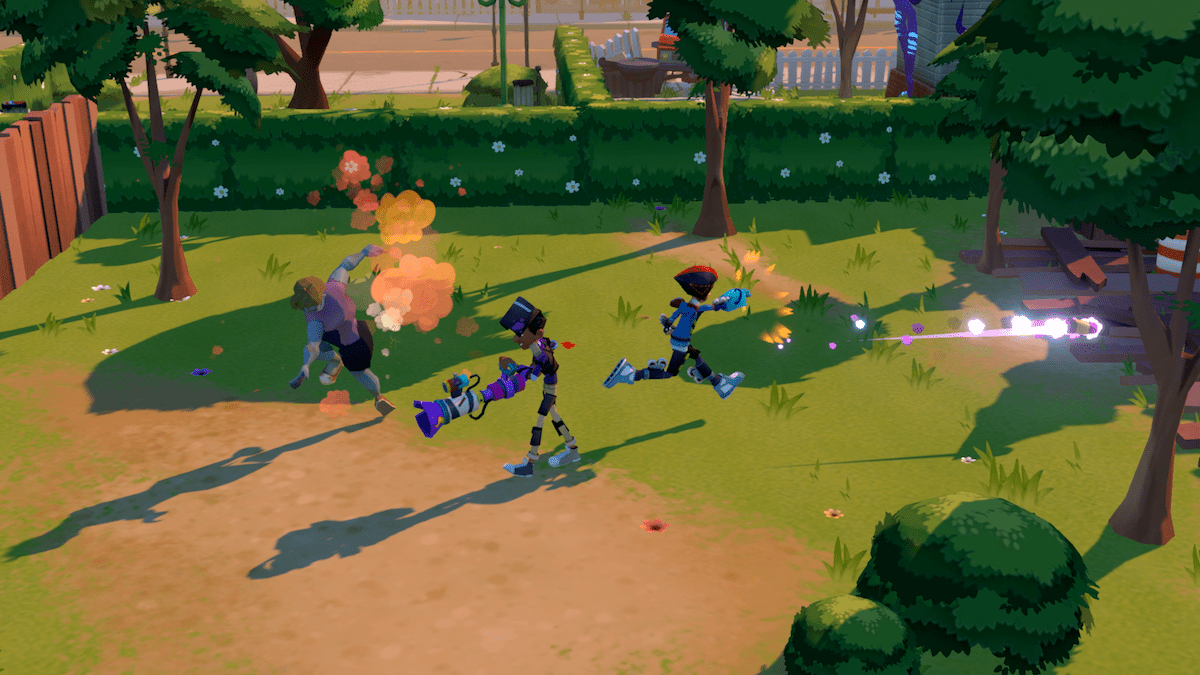 LP and Little Man love the fast pace of this game. Exploring zombie infested streets, you follow the story in your quest to stop Malondre from obtaining the Staff of Doom. Battling hordes of zombies and monsters, you use the heroes' unique combat skills to defend the tree house and summon sorcerer Bardle, warrior Skaelka and other allies for help in battle.
It's a really fun, immersive RPG where you craft upgrades to strengthen your abilities, the treehouse and the getaway vehicle, Big Mama. The children really like that up to 4 players can play together, working as a team to take on waves of enemies in Horde Mode. It's a great introduction to the RPG genre for children and any fans of The Last Kids on Earth franchise.
Baking
I haven't done a huge amount of baking this month but I did make a Banana and Biscoff Loaf Cake which turned out really well as well as a Banana Peanut Butter Loaf. I make banana cakes all the time and it's nice to have variations of it sometimes with different flavours and textures. I'll be making these again!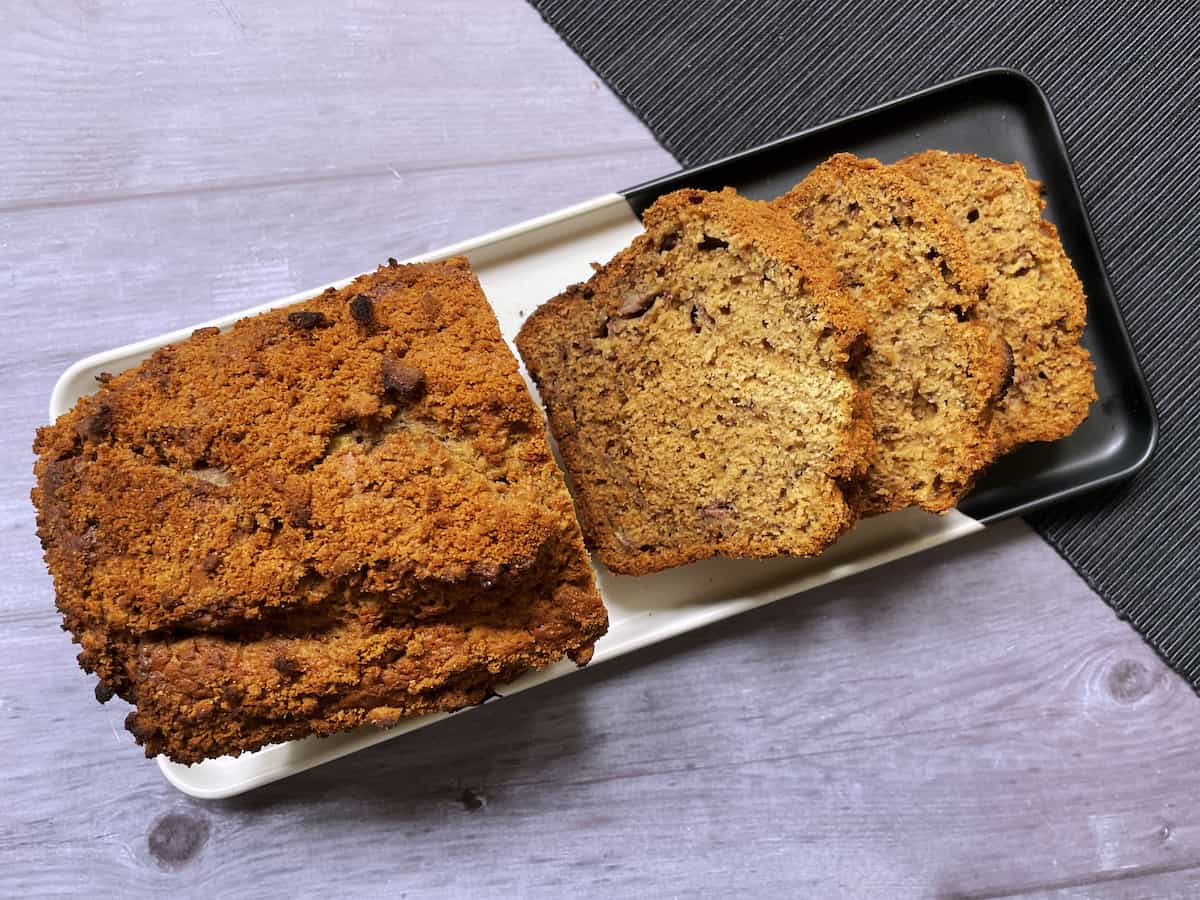 * Food and drink
I love finding new breakfasts to enjoy at home and my latest discovery is Rollagranola, an organic, vegan and gluten free granola that is super tasty too! I love a granola with lots of nuts and texture in it and Rollagranola doesn't disappoint.
I've been enjoying the granola with fresh fruit and yogurt. It's really filling, tastes great and is really moreish too – the sort of thing you don't mind having for breakfast every day! But, Rollagranola comes in lots of different flavours so you can mix your routine up a little too.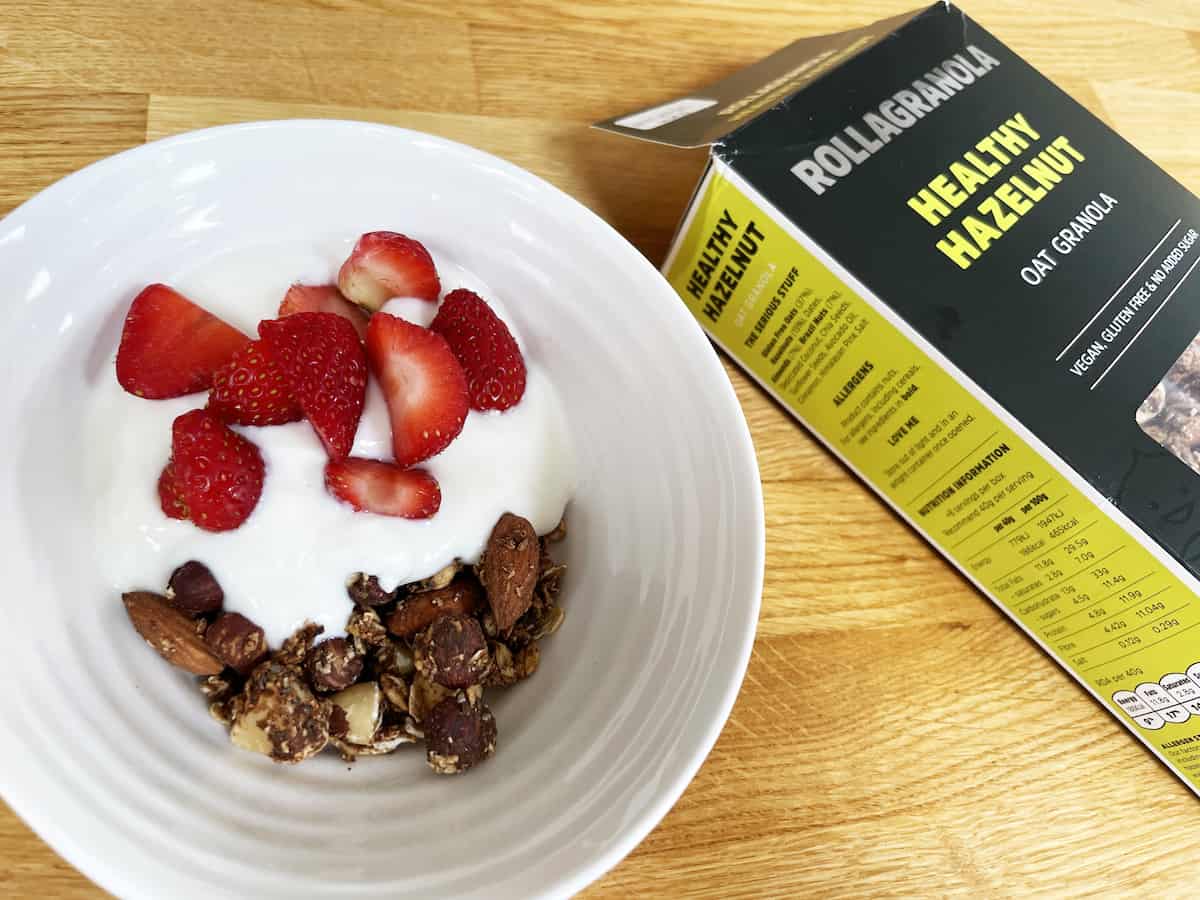 We've also been trying Nutrilicious' range of seeds as a snack at home. They come in a wide variety of flavours – from salted and barbecue flavour to chocolate coated and they're something the whole family have really been enjoying. Fantastic for days out or even lunchboxes!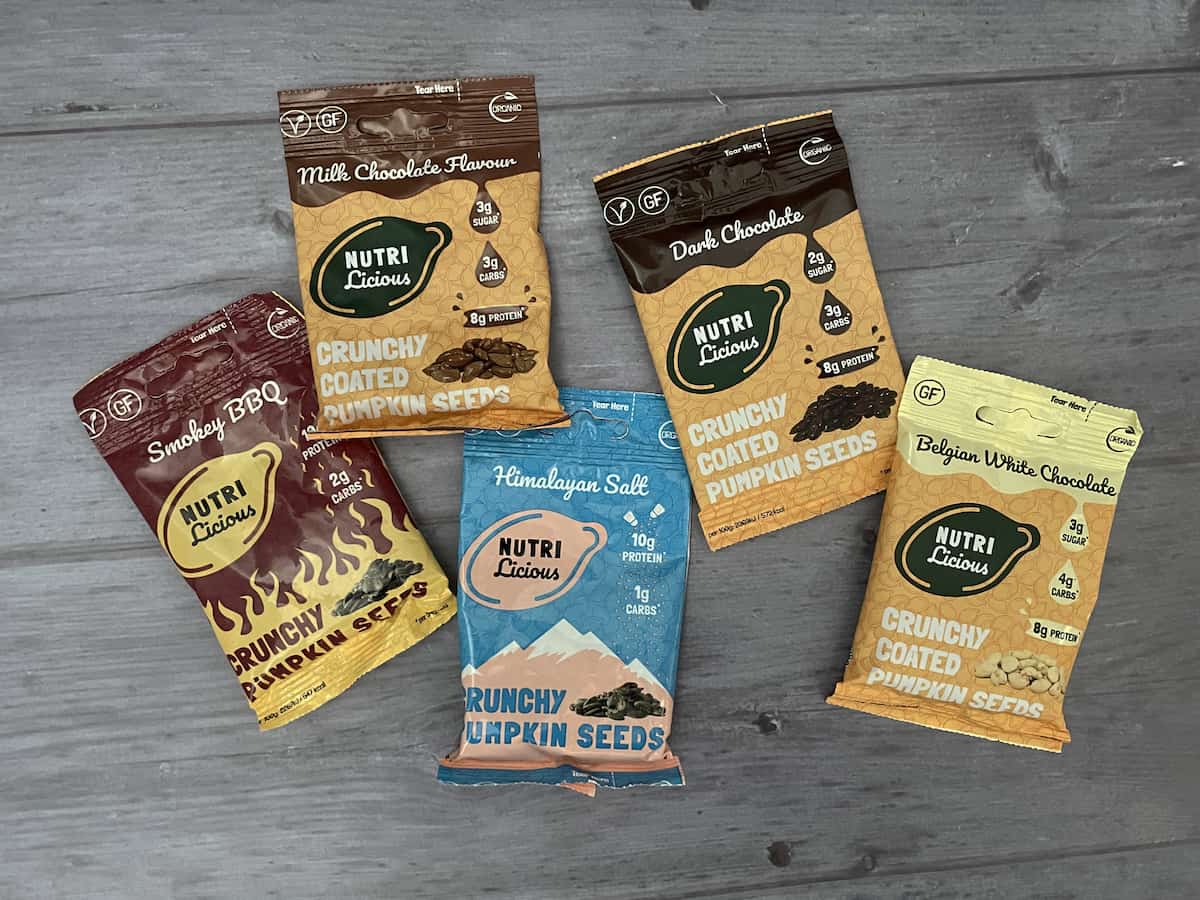 We were also sent some pasta products from Rocco who started up during the pandemic as part of the Government's Coronavirus Food Parcel Scheme. Now though, the range is on sale to the public with some of the proceeds going to charities. The pasta – penne, fusilli and spaghetti – is great value and cooks well, plus the charity contribution gives me an extra incentive to but it in the future! You can find out more on the Rocco website.
We've really been enjoying The Soho Juice Co's range of new still soft drinks over the last couple of weeks. The lower-sugar, fizz-free drink comes in completely recyclable cans and has just launched in Sainsburys. With under 50 calories per drink, they are vegan-certified as well as preservative and gluten-free, making them a great choice for pretty much everyone!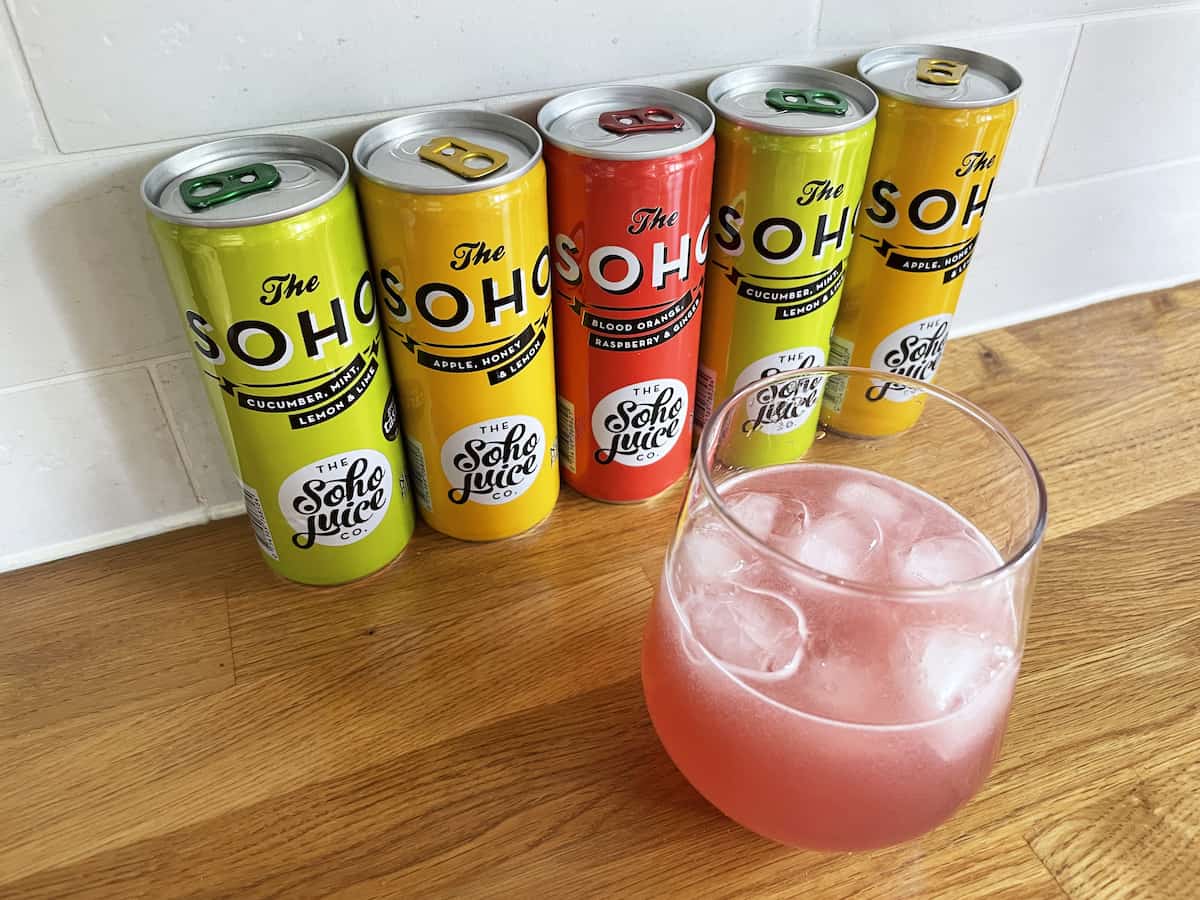 This month has also seen the start of our annual strawberry harvest – where we pick around a kilo of strawberries every 2-3 days for a few weeks each year. Strawberries are so easy to grow and the children love to help pick them.
* New books
LP and Little Man have always loved the Horrible book series – and the TV show too. So when they were sent Horrible Science from Books2Door to add to their collection, they couldn't wait to get stuck in.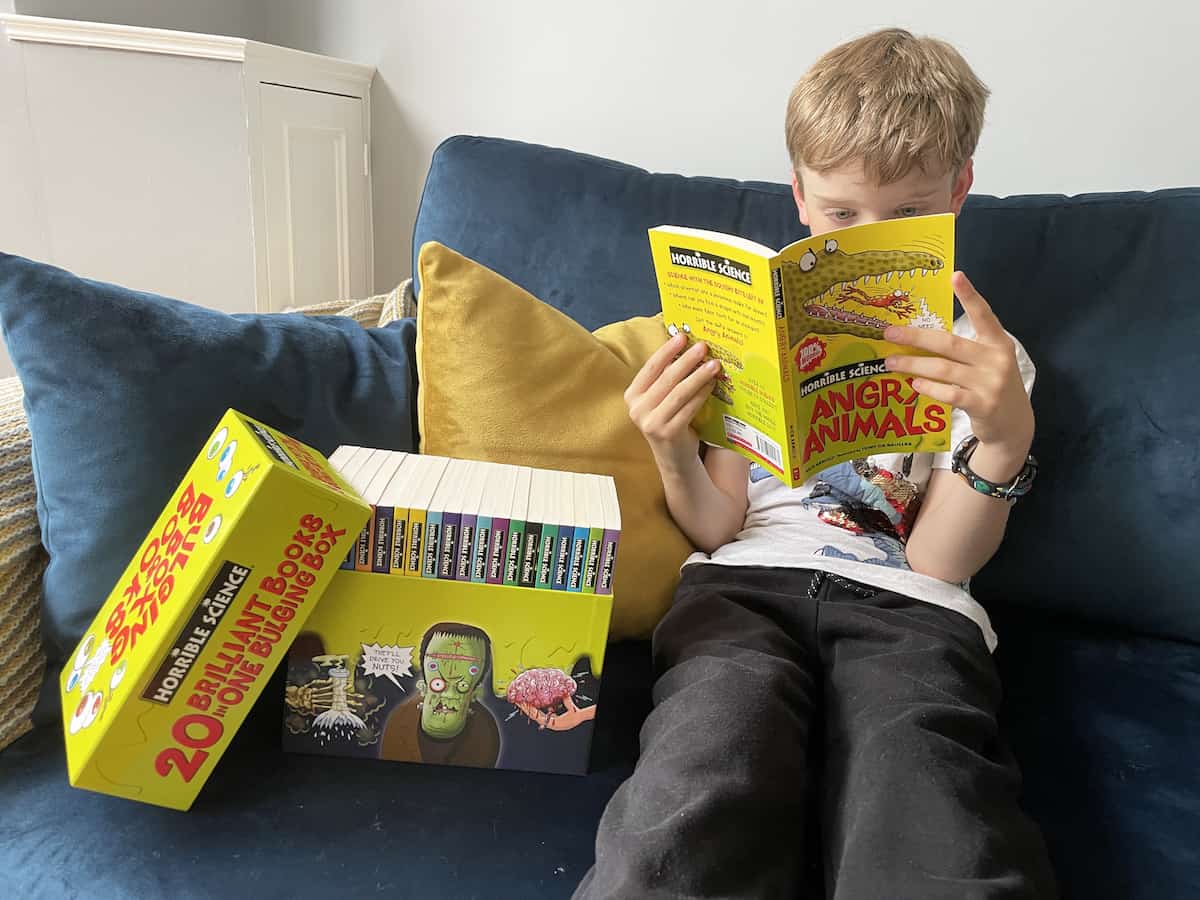 The set features twenty books, all about different parts of science and with so many gruesome facts and icky pictures that they never fail to keep the children engaged and entertained.
Any regular reader will know that we love a box set of books, something to work through and enjoy. Along with Horrible Science, LP has started reading the Alex Rider set of books which are packed full of adventure.
The children know Alex Rider from the movie, Stormbreaker, based on the first book. The whole series features Alex, recruited at 14 to join MI6, and his spy adventures. They're full of moments of peril, danger and real whodunnit moments. The children's first step into more grown up books, aimed at 9-14 year olds.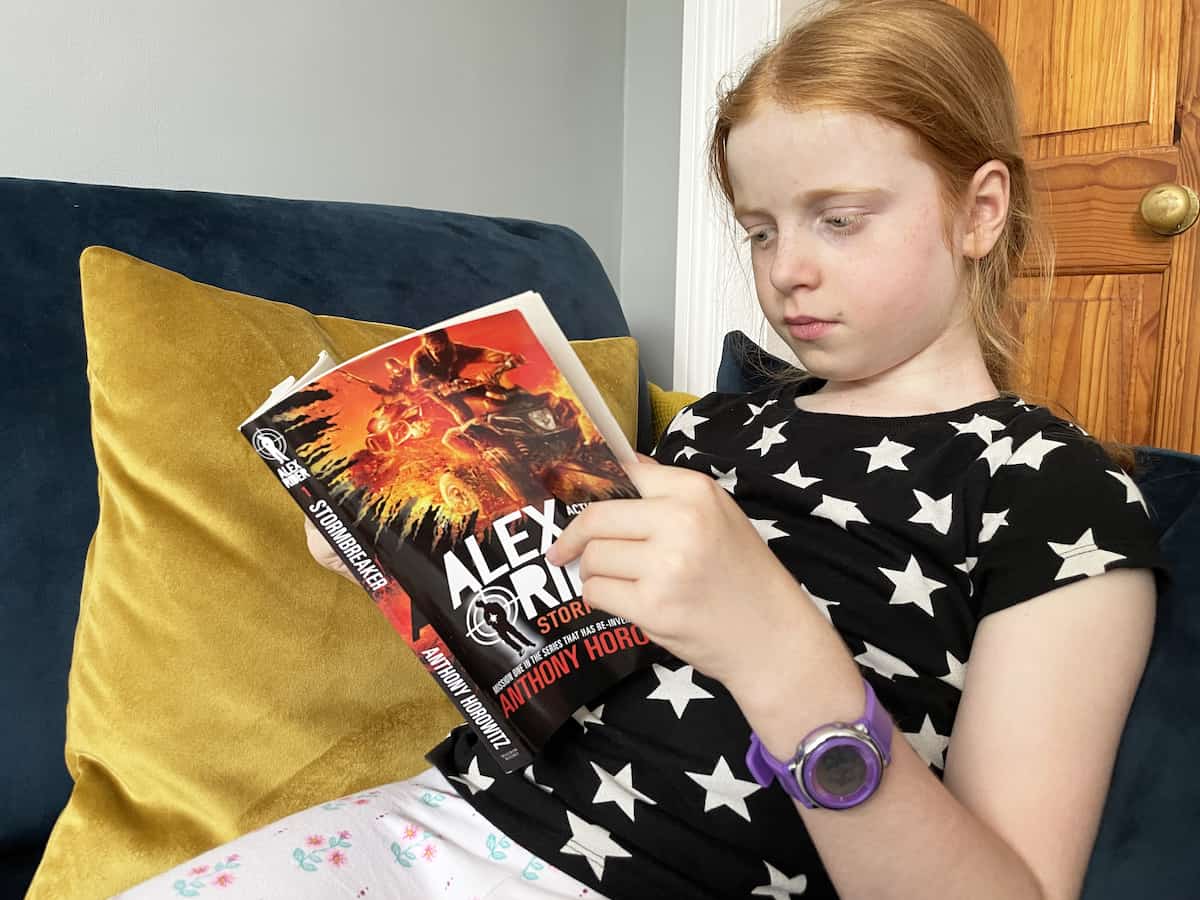 The children have also been enjoying some new Little Tiger books this month. LP couldn't wait to get stuck into 44 Tiny Chefs, the latest book in the series by Sylvia Bishop following brave Betsy and her forty-four tiny mice in a brand new adventure.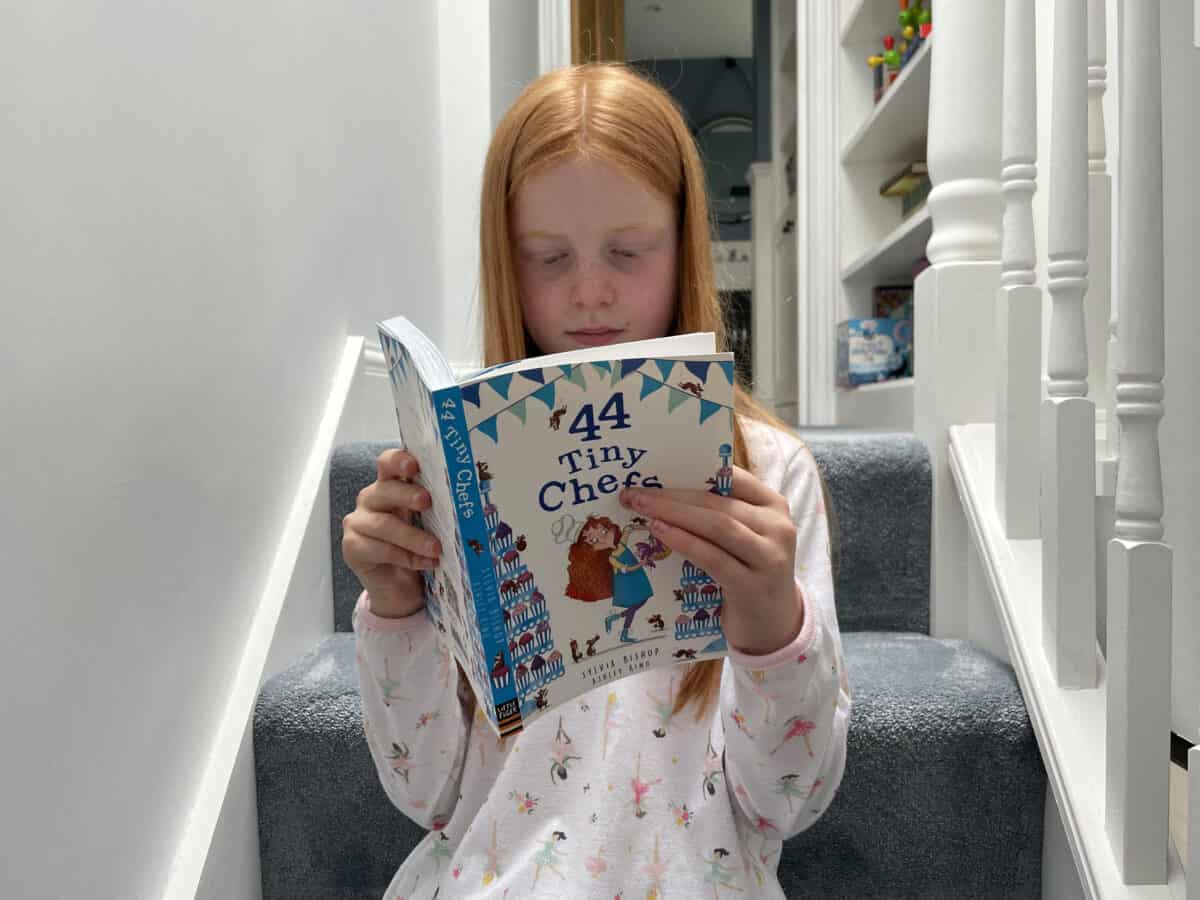 The story follows Betsy as her father opens a bakery and caters for a Royal Gala, needing all hands on deck to make all the cakes that are needed. It's a good job they have 44 tiny chefs in mouse form on hand to help!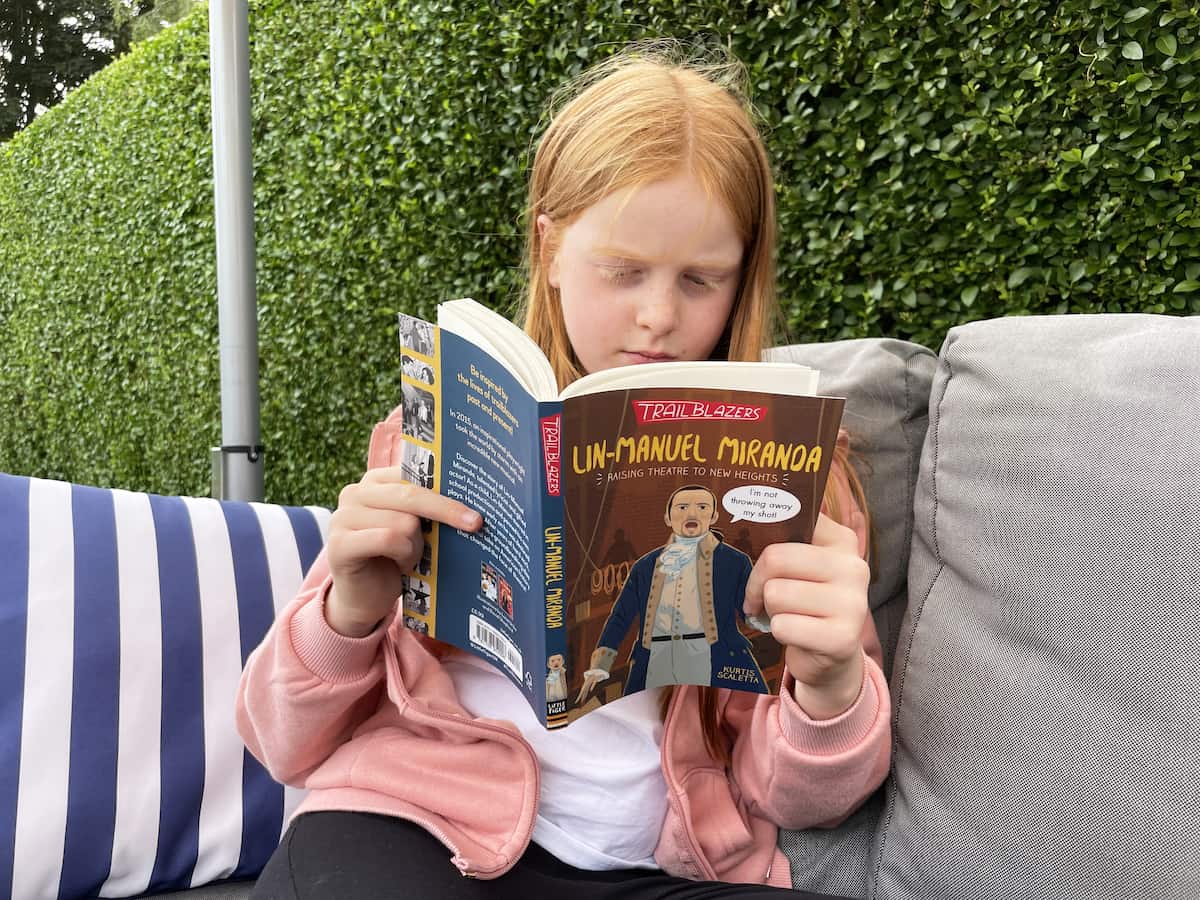 LP also really enjoyed Trailblazers: Lin-Manuel Miranda, telling the story of the man behind Hamilton. The show about Alexander Hamilton has become one of the most successful musicals of all time and the book tells the tale of how the boy who loved performing blazed a trail in theater! The Trailblazers series celebrates the lives of amazing pioneers, past and present, from all over the world. They're all such inspiring reads for children.
Little Man is a big fan of the Dirty Bertie books and the latest installment, Tricks and Kicks, is three books in one! Featuring nine different stories, it's a bumper edition that any child will love. The stories are grubby and revolting, something that always makes Little Man laugh!
LP has been enjoying the latest Mermaids Rock installment this month – The Emerald Maze. The series by Linda Chapman is one of her favourites and she loved this new story. It follows Marina and her friends on an unexpected adventure – when the magic whirlpool malfunctions, they find themselves in a jungle with amazing wildlife. But when the whirlpool disappears they have to use all their skills to get home.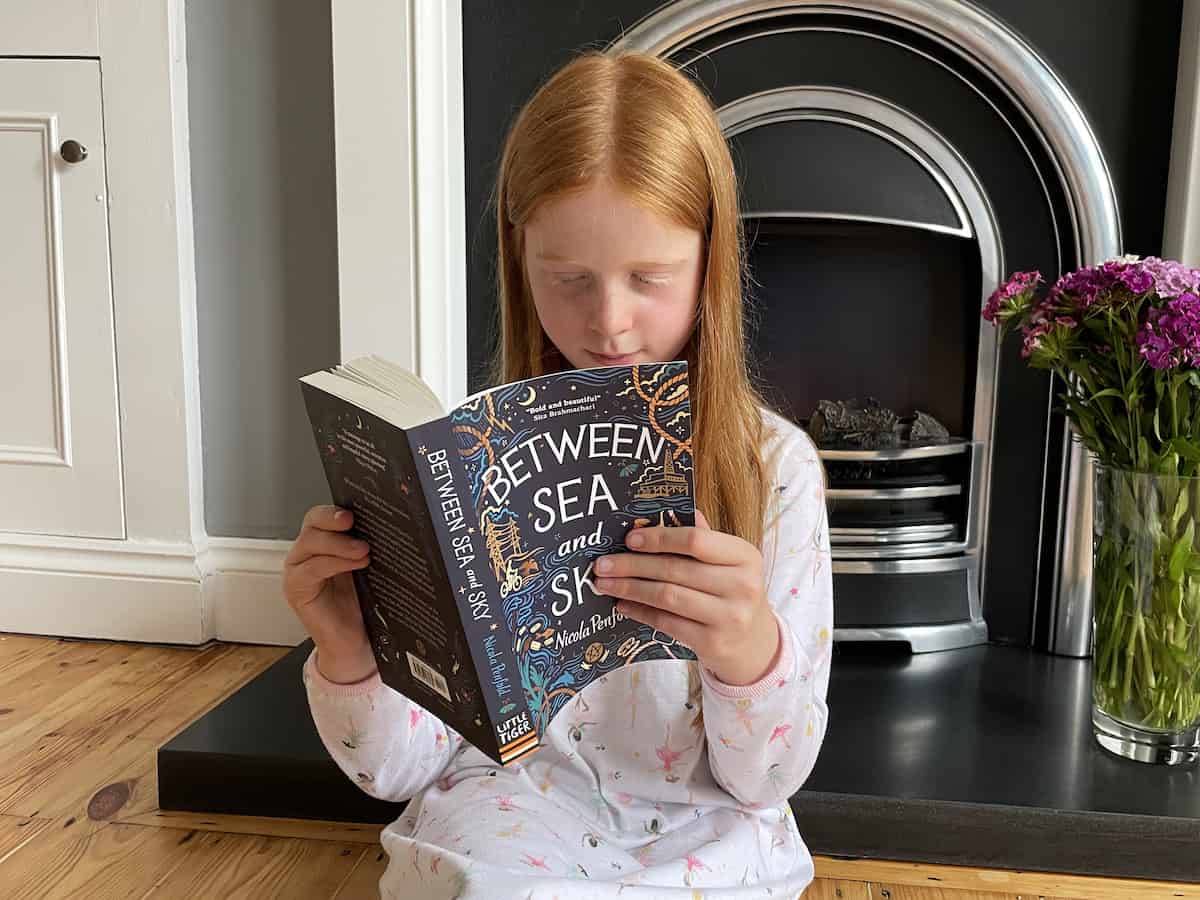 LP's last book of the month was Between the Sea and Sky. This book is a lot bigger than ones she'd normally read but she's working her way steadily through it!
It's the story of Pearl, who lives on a floating oyster farm with her father and younger sister, Clover. A series of environmental disasters have left much of the country underwater and her mum died a few years ago. Pearl refuses to set foot on land, believing her mum died because of poisons in the ground. But her sister dreams of school, friends and a normal life.
When Nat comes to spend the summer at the sea farm while his scientist mum conducts some experiments, he leaves behind the mainland, with its strict rules and regulations and brings with him a secret. That secret could rock their whole lives more than they'll ever know. As you can imagine, LP is gripped!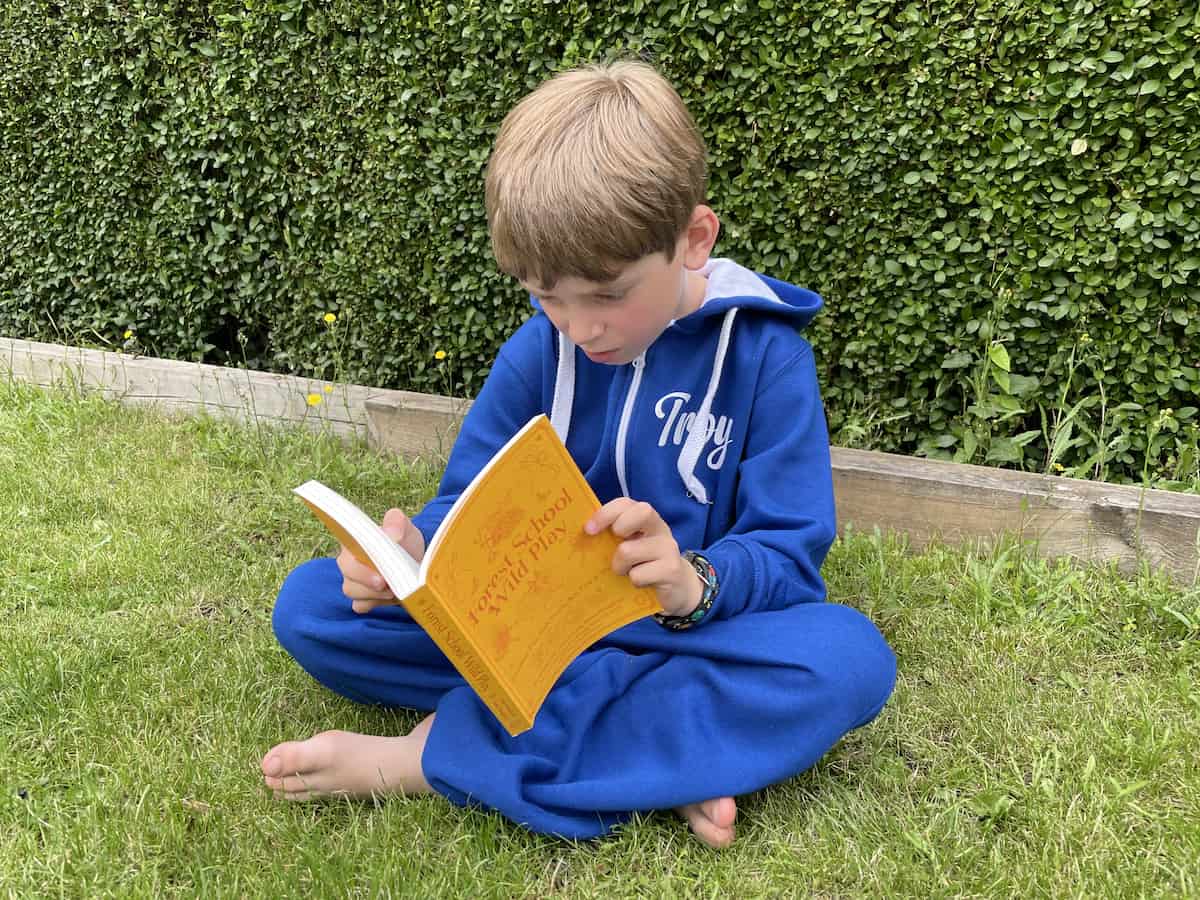 One of Little Man's favourite reads this month has been Forest School Wild Play. Packed full of ideas for simple but fun outdoor play, that you can do at home or out and about on an adventure. He has a list as long as his arm of activities he'd like to try over the summer holidays and can't wait to get started. It's such a great book for inspiring outdoor fun and spending time away from screens and traditional play at home.
Adventures
This month has seen us cautiously step back into having more days out and even some weekends away. We stayed at 100 Queen's Gate in South Kensington which the children absolutely loved. It was one of the nicest hotel rooms we have ever stayed in and was such a treat after the pandemic.
We also had a break in Richmond, staying at the Richmond Hill Hotel which was lovely. Amazing food and a fantastic location for exploring Richmond Park and walking along the Thames. It couldn't have been a nicer break.
On the way home from Richmond we visited Syon Park on a very wet day. It's such a beautiful place and we didn't let the weather spoil for us but we're looking forward to visiting again on a brighter day in the future.
We had a lovely trip to Cliveden Park this month too, a National trust property that we love but haven't made it to in such a long time. I'd forgotten quite how beautiful it is and the children have already asked to go back again.
A new discovery this month was Hogmoor Inclosure, a fantastic outdoor attraction about half an hour from us in Bordon, Hampshire. It has so much forest to explore, trails to follow and sculptures to look at as well as an amazing adventure playground. A pretty great family day out.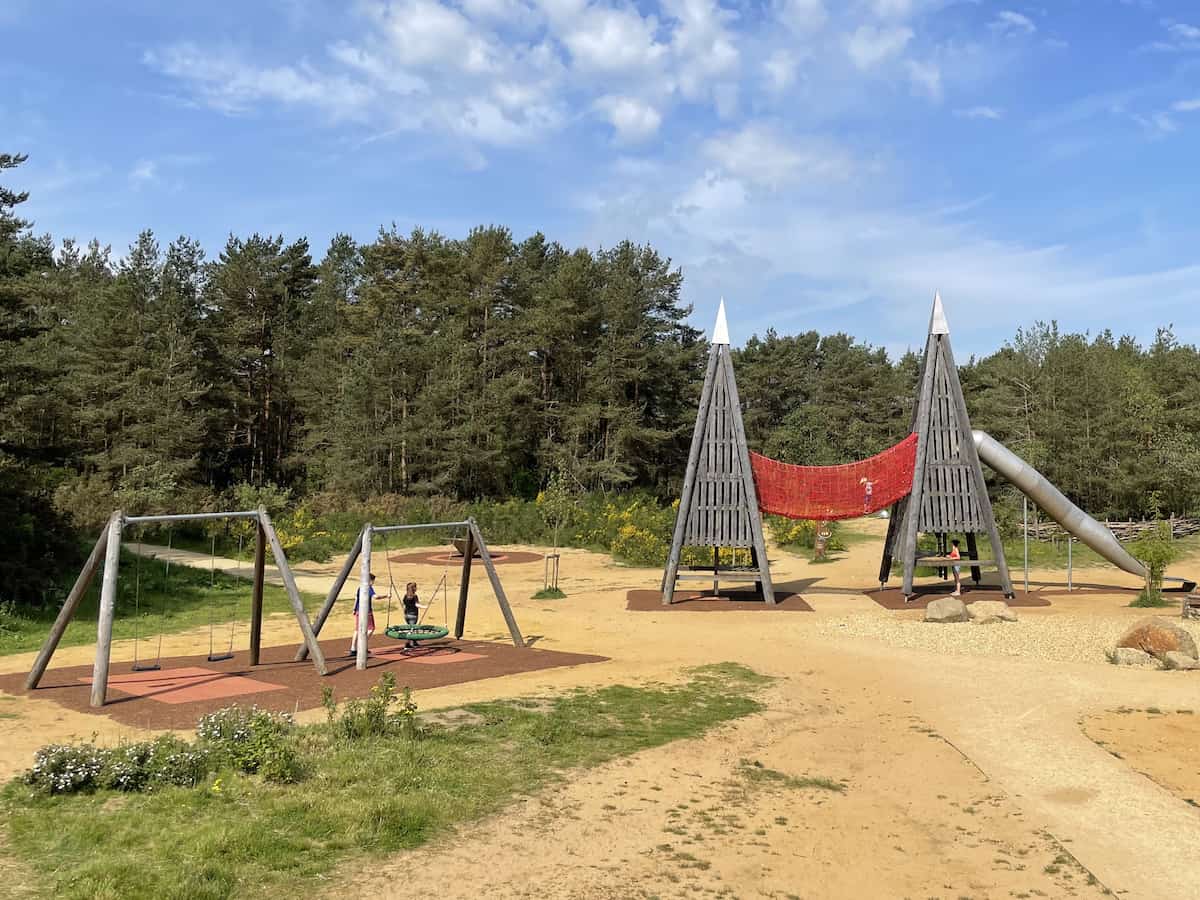 So there you have it, our June. We've had a really lovely month and now I'm looking forward to the summer holidays in just a few short weeks. I feel like we've really earnt the summer holidays this year and after so much uncertainty last year I think we're really going to enjoy them. I hope you've had a lovely June too.