Some of the items featured in this post were provided for us to feature. I've added a * next to those items for reference.
This post contains affiliate links and I may receive commission if you visit a link and buy something. Purchasing via an affiliate link doesn't cost you any extra, and I only recommend products and services I trust.
It's that time of the month again where I link up with lovely Stevie and share some of our favourite things from the month. So here goes:
*Legoland
LP and Little Man love Legoland, it's pretty much their favourite place, and so I took them there for the last day of the half term break. The weather forecast was a bit iffy so we dressed for all weathers but in the end the sun came out and we had a lovely day – and it was so quiet because of the weather forecast. We were really lucky and had such a nice time together.
Lensball
I bought my Lensball a month or so ago and have loved taking photos with it recently. It's turned into a bit of a hobby, something fun and a little bit creative with no real purpose other than it's something I really enjoy. I wrote about my Lensball Adventures this month and I am really loving sharing the photos over on my Instagram feed too.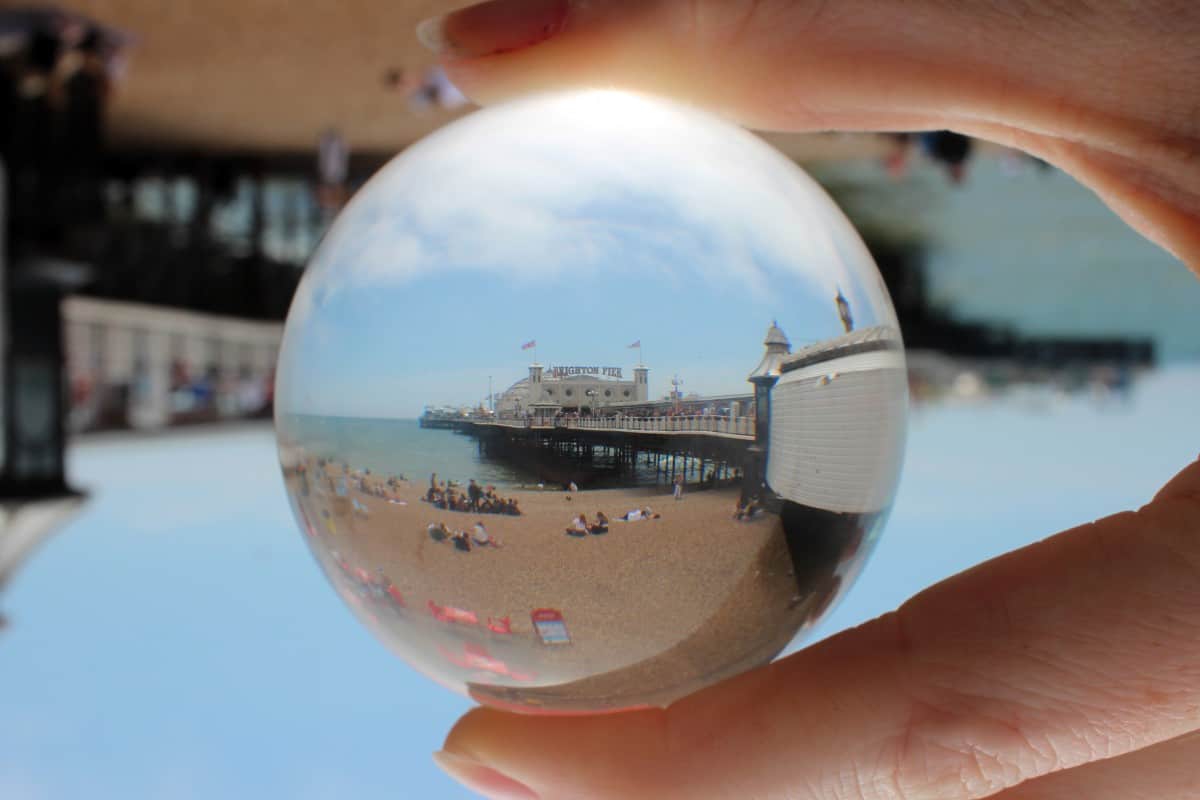 Bat Out of Hell The Musical
I went to see Bat Out of Hell The Musical in London and it has pretty much converted me to being a Meatloaf fan. I've never really listened to Meatloaf properly songs before but the musical really brought out the story and emotion in each track. The whole production was incredible, it was really well put together, the cast's voices were fantastic and I nearly cried with emotion at so many of the songs. If you have a chance to see it – whether you like Meatloaf or not – go and see it.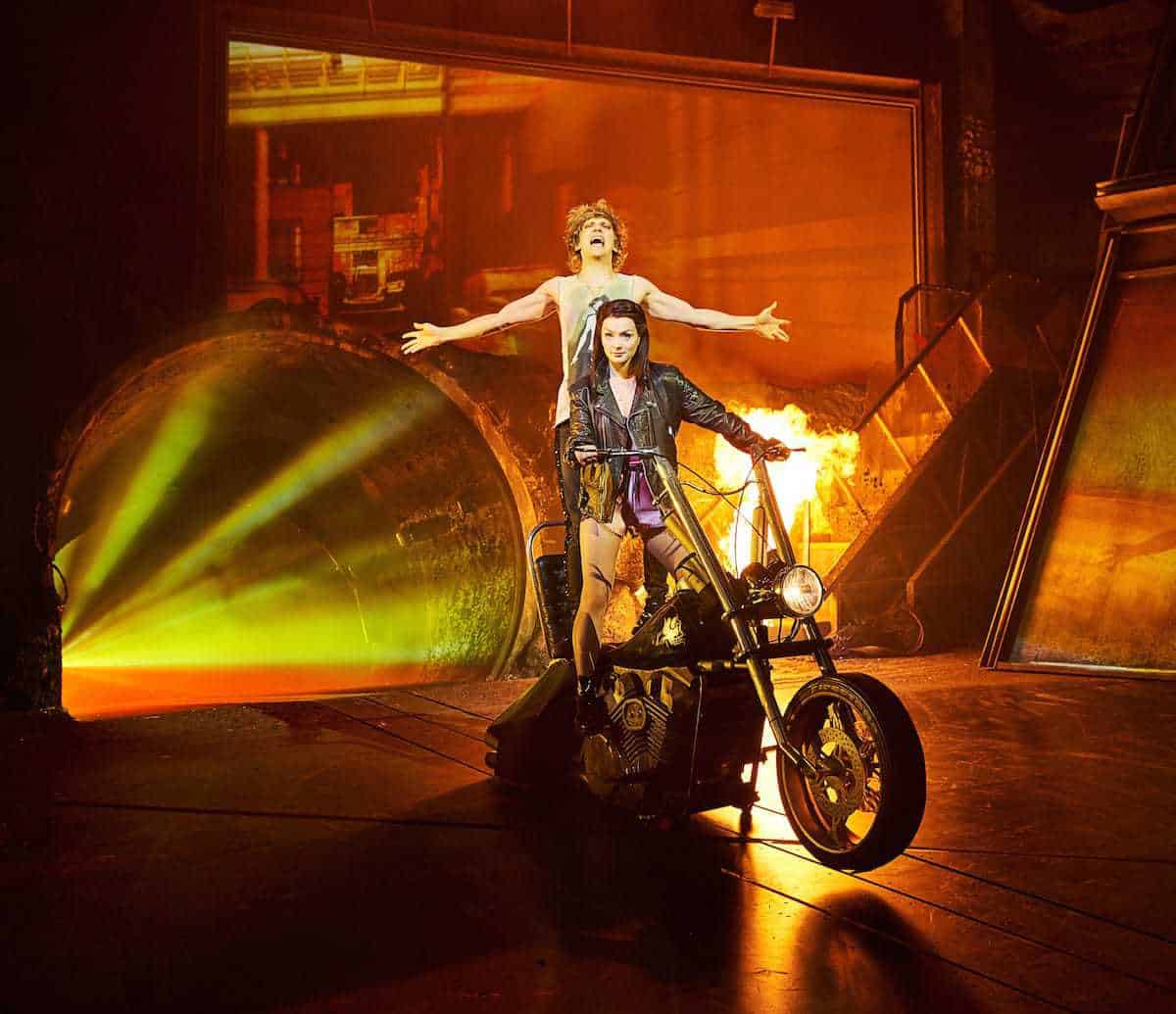 *Rainbow Rush
We love playing games in the evening and Rainbow Rush from Big Potato Games is our latest game. It's a quick fire game where you have to grab coloured pieces that match with which colours have been switched round on the rainbow cards.
As you can tell, it gets confusing, it's fast paced and once you know how to play you will find it so easy – and so, so competitive. It's fun and definitely a game suited to adults and older children – the perfect after dinner game.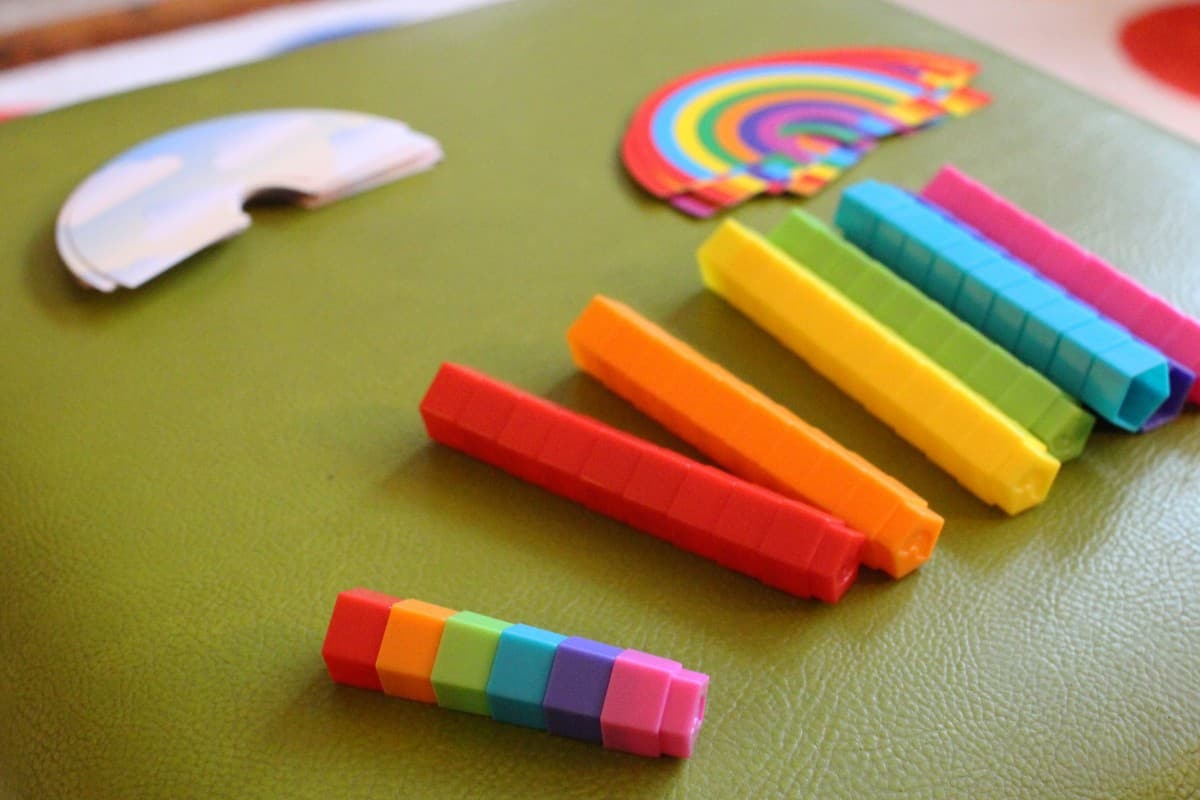 *Celebrity Cruises Silhouette
LP and I were invited onto the Celebrity Cruises Silhouette Cruise Ship when it docked in Southampton to experience their Anturus Explorer Academy. To say we had a great day would be an understatement – we were both exhausted by the end of it but so happy too.
The Anturus Explorer Academy is on 9 Celebrity ships worldwide and it lets children learn more about the planet – from animals and habitats to the earth and geology to volcanos and survival. It means that children can learn so much in a fun environment – the sort of learning that children love as it feels so different to being at school. We were shown science experiments and the children were able to get really hands on – from recreating wind and rain conditions to eating creepy crawlies. It was eye opening.
LP had the best time on board Silhouette and loved every aspect of her time in the ship's Fun Factory – from the friendly staff to the activities and even the goodie bag she got given to carry on her science experiments at home. She's now hoping that we'll be going on holiday where there's the Anturus Explorer Academy in the not too distant future!
*An Evening with Sacla
I was invited to Cafe Murano in Covent Garden to spend the evening with Sacla' and Rachel Allen. We heard how Sacla' has teamed up with celebrity chef, Rachel Allen, to partner on a campaign that will help families create quick healthy and tasty dishes that kids will actually eat! Sacla' really is a secret weapon in the kitchen, helping us – and so many other families – create quick and easy meals that are on the kitchen table in under ten minutes.
Sacla' have created La Famiglia, their new recipe book, which includes five great recipes from Rachel. The whole book draws on Sacla's origins in Italy – fresh simple delicious dishes for the whole family.
Sacla' is a staple in our cupboard at home and so it was great to learn more about the brand – and to hear that so many children really do love pesto!
*Grace Backpack from STM Goods
As a blogger I pretty much live with my laptop by my side so when STM Goods sent me a new backpack, designed to carry my laptop, I was pretty excited. The Grace Backpack is a luxury bag – a really stylish, secure, and comfortable way to protect my laptop when I'm on a day trip, away for a weekend or on a press trip.
The bag has so many pockets and compartments, including one that fits my laptop perfectly – it's has incredibly soft lining, a suspended design and rounded corners, fitting my laptop like a glove. It also has a cable routing system so you can connect devices in different compartments seamlessly. It really is the perfect bag for anyone that carries tech around with them regularly.
*Wellkid Peppa Pig Supplements
This month we were sent some Wellkid Peppa Pig Supplements from Vitabiotics to celebrate Wellkid's partnership with Entertainment One. The Peppa Pig gummies are made for children aged between three and seven and the new range includes a multi-vitamin, vitamin D and Omega-3 from flaxseed which have delicious natural orange or strawberry flavours that LP and Little Man love. Plus, all three gummies are suitable for both vegetarians and vegans.
*Tennis with Judy Murray
At the start of the month we spent a morning at David Lloyd in Raynes Park where the children and I were lucky enough to have a tennis session with Judy Murray.
The session was full of Judy's coaching expertise, passion and knowledge and the children and I came away wanting to have more tennis related fun in the future.
It's made me realise there is so much more to tennis that hitting a ball back and forth over a net – there are so many games and activities you can play to teach children tennis skills, building up to playing actual games of tennis when they're ready. It was great fun and a perfect way to spend a morning.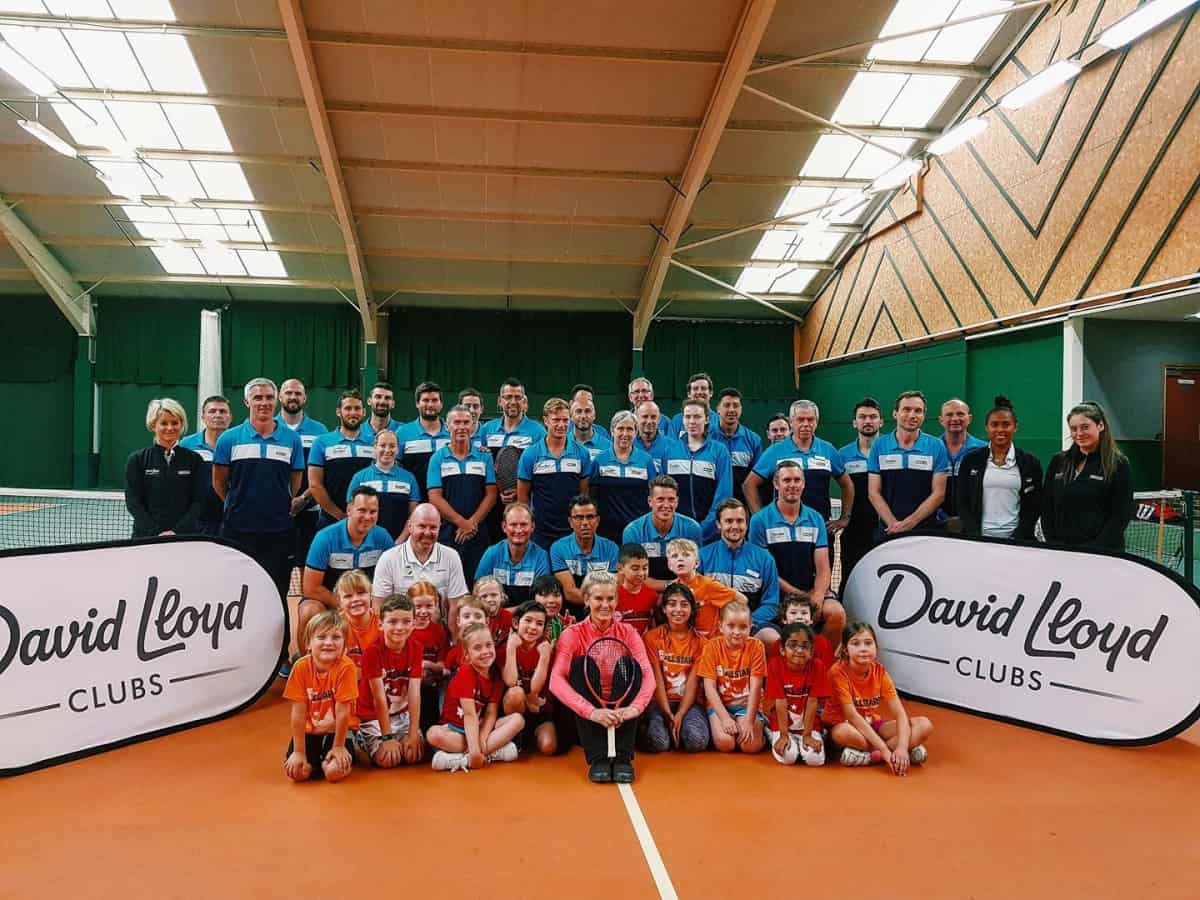 *EVY Sunscreen Mousse
The lovely people at EVY know how important looking after our skin is in the sun – especially with LP and I having such fair skin. They sent us their Sunscreen Mousse to try out in factor 50 and we've been using it ever since. The mousse is, as LP observed, like really thick shaving foam. A little goes a long way and it gets completely absorbed into the skin with no grease or moisture left behind.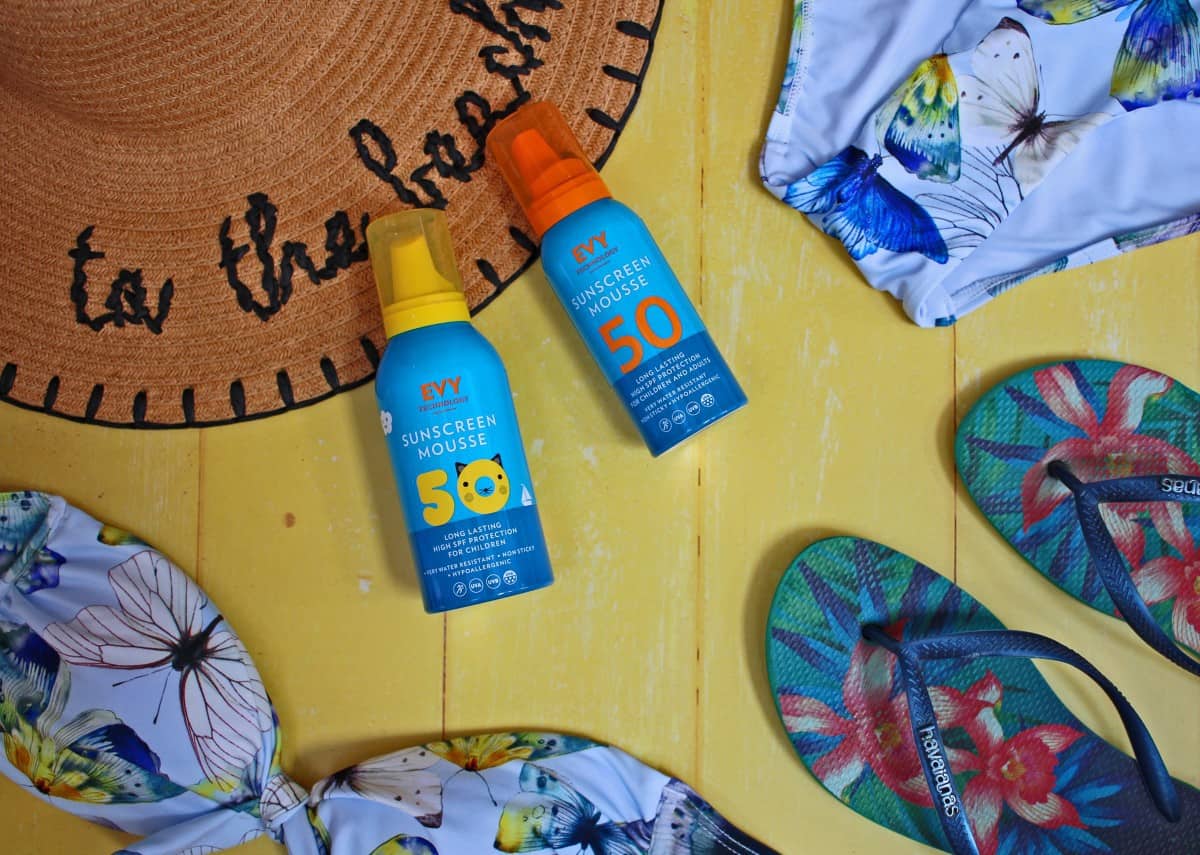 The sunscreen lasts for up to six hours and is designed for people with an active life – as it doesn't wear off in water or if you're sweating in the heat. Plus, it's great for sensitive skin. We've loved using it as a family and I know it will feature heavily throughout our summer.
*Munchy Seeds
I am all about a healthier lifestyle at the moment and am trying to find ways to add variety and different flavours to the food that I eat. Munchy Seeds are my latest find and they have just launched their Salted Caramel variety.
Munchy Seeds have a really high nutrient content and are perfect for adding to smoothies, soups or casseroles and are great sprinkled on breakfast or lunch. I'm loving them on porridge and on top of simple cereals at the moment.
A Morning with Bloggers
A couple of weeks ago I was invited, along with a few other bloggers, to lovely Suzanne's house. We had a really relaxed photography session with Summers Photography where we learnt more about using light to make the best of our photos, using the settings on our cameras and a few accessories that are great to have too. I came away feeling so inspired and wanting to keep my camera with me constantly.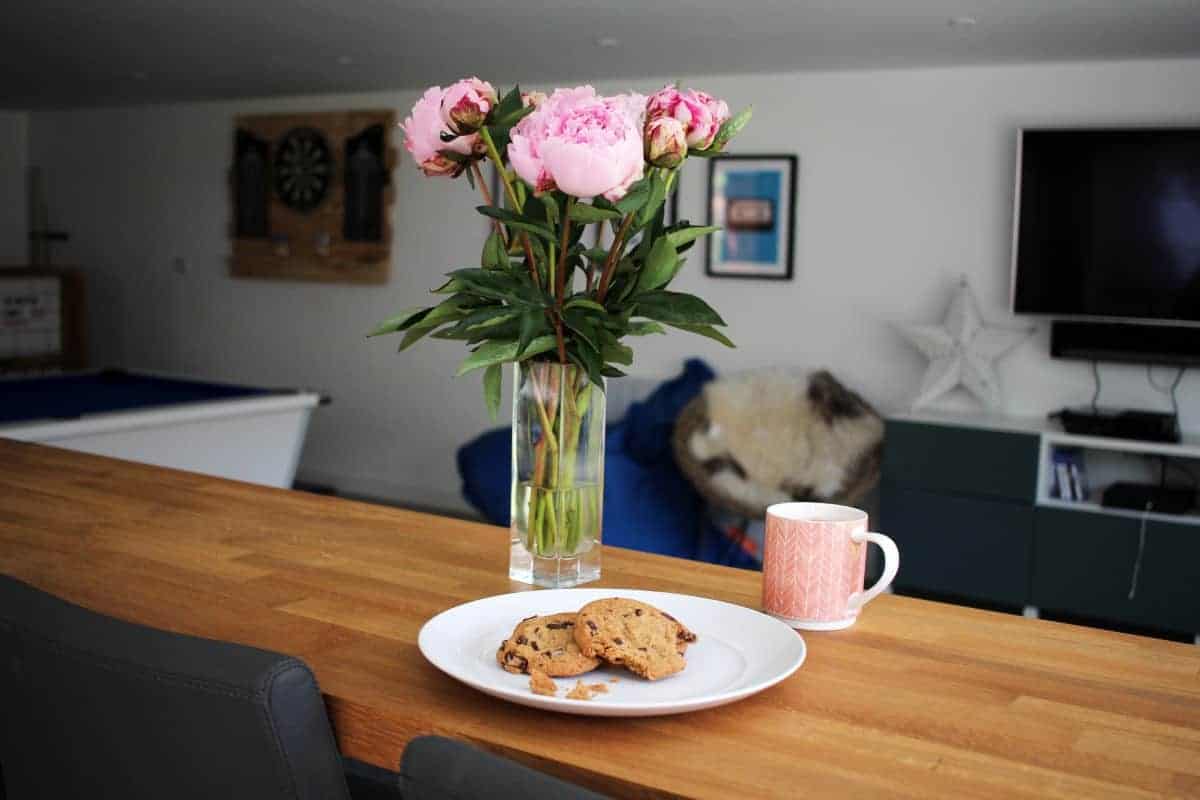 *Adexe Watches
I haven't worn a watch in years so when Adexe sent me their Meek – Petite Marshmallow White Watch I was quite excited to start wearing it. As the watch is petite it's perfect for my slim wrists – as I usually find watched far too big or bulky.
The watch came beautiful gift boxed and feels so light when I'm wearing it. The strap is comfortable and the rose gold finish compliments the white strap perfectly. It's a really beautiful watch and any of the Adexe range would make wonderful gifts too.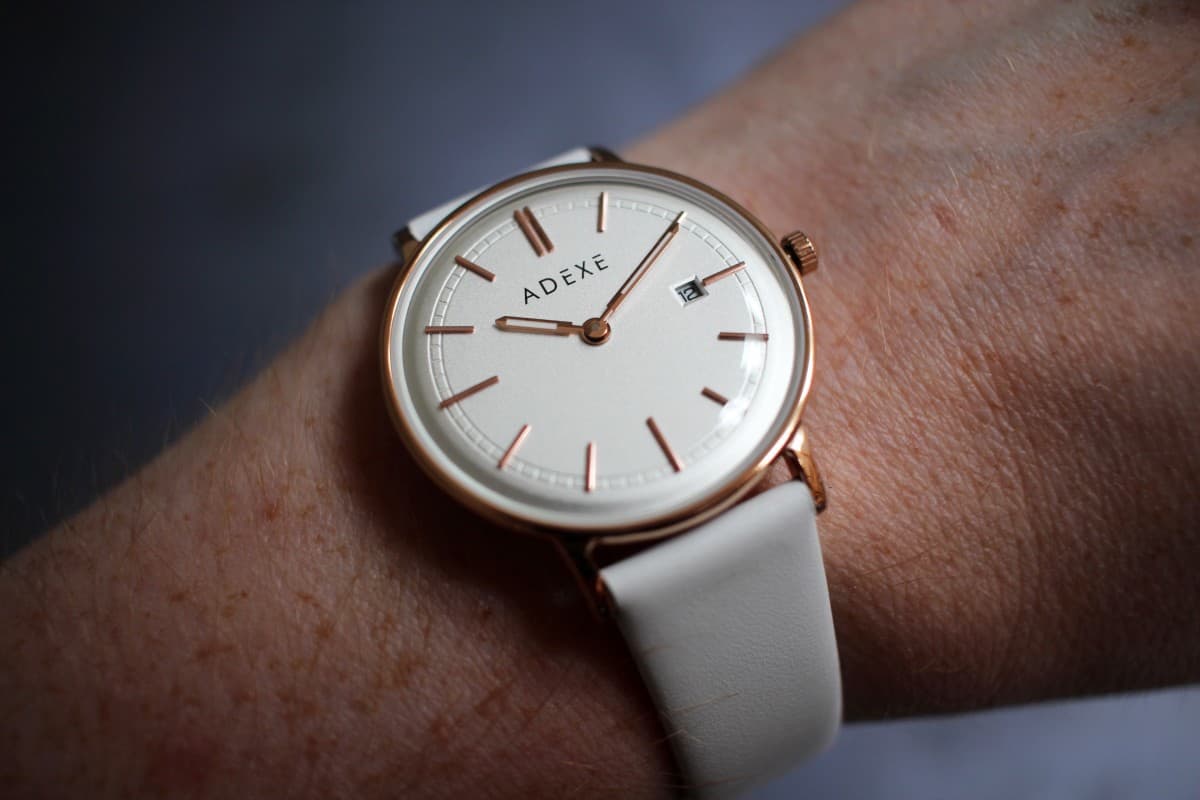 But, aside from the photography, it was also great to spend time with other bloggers, relax in the sun and have a lovely lunch too. It's something I should really take time out more regularly to do.
Mini Port
We love doing something new with the children and so we took them to Mini Port at Gunwharf Quays in Portsmouth. You pay £10 to hire a boat for half an hour and get to captain it, steering it around obstacles. The children loved it and it was such simple fun that I think we'll be doing it every time we go to Portsmouth in future.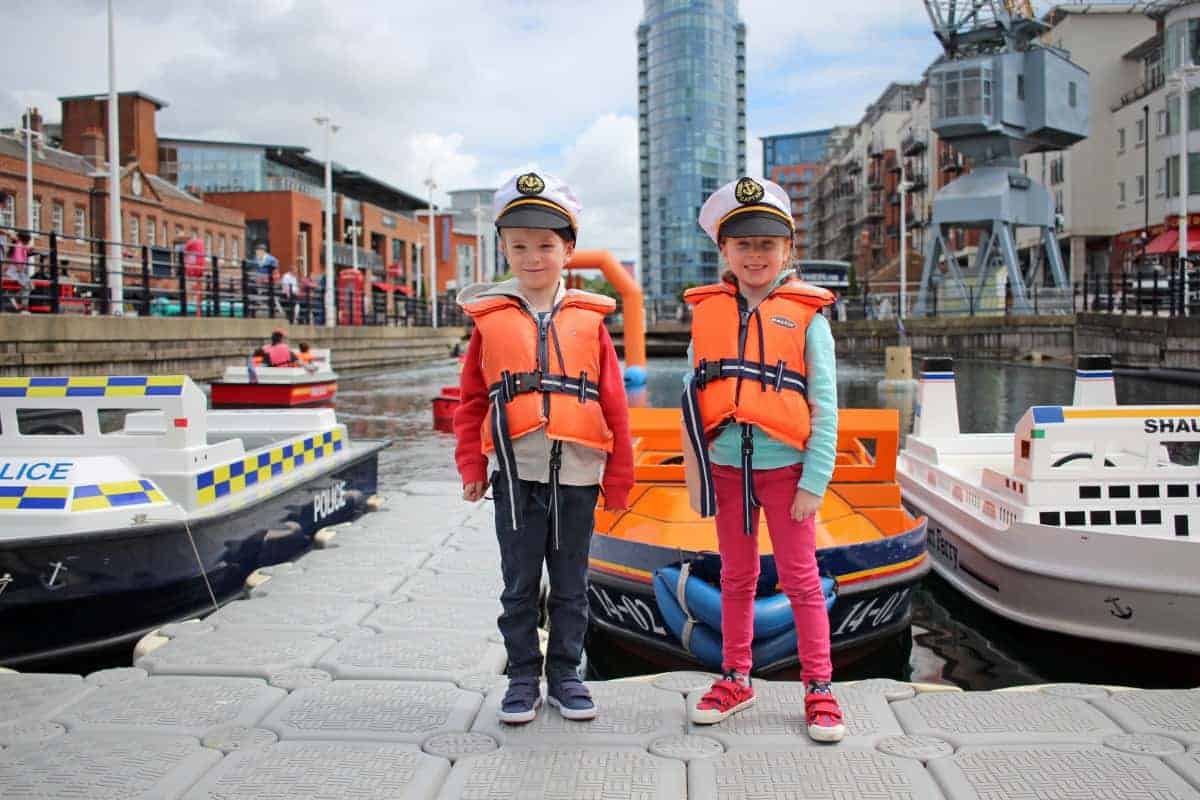 *Spinnaker Tower
We took the children up the Spinnaker Tower, somewhere we hadn't been since before we had LP. The view was pretty much the same but seeing it through the children's eyes was a whole new experience. Such a great addition to a day out on the south coast.
Witley Court and Gardens
Last weekend we had such a lovely day at Witley Court and Gardens with Colette and her gorgeous kids. The sun was shining we had beautiful surroundings to explore and the kids absolutely loved spending time with each other. It was a perfect day.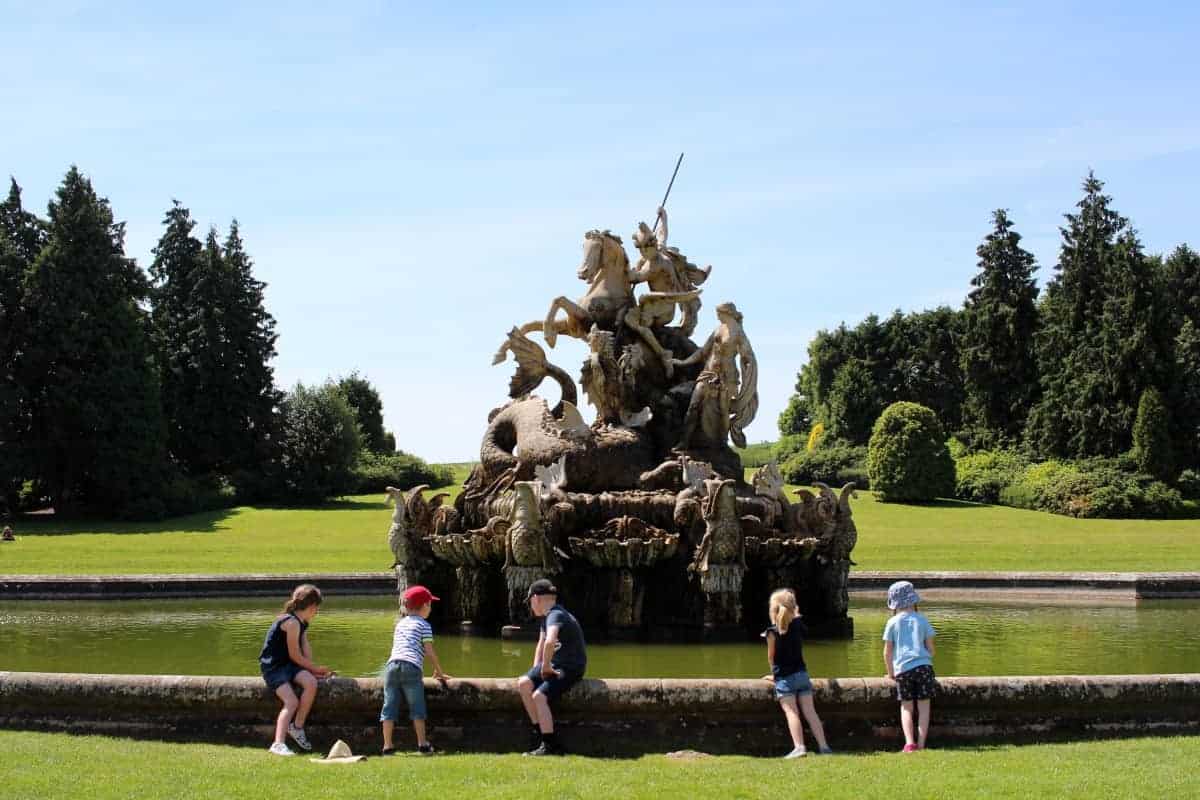 *Cookies
The children love baking each week and a week or so ago I cheated a little. We used frozen cookies from Field Fare to make pretty much the best homebaked cookies we have ever had.
The cookies come in little frozen dough lumps and when you bake them they spread out making lovely cookies that are soft and warm in the centre. We had dark chocolate chip, double chocolate and white chocolate and pecan cookies – and they were eaten pretty quickly!
*World Avocado Month
Did you know June was World Avocado Month? Neither did I until the World Avocado Organization sent us a pretty amazing box of avocado themed goodies. It also prompted us to give the children avocado for the first time since they were weaning.
Part of our delivery was also a pretty epic avocado cookbook which I've now seen you can download for free on their website – so if you like avocados go and download it!
Cast-Free
Our favourite part of June has been Little Man getting his cast off. He's so happy to be cast free, loves being able to bend his arm and scratch it and he just loves having so much more freedom. Now, we just need to wrap him up in cotton wool so that he doesn't break any more bones in the future!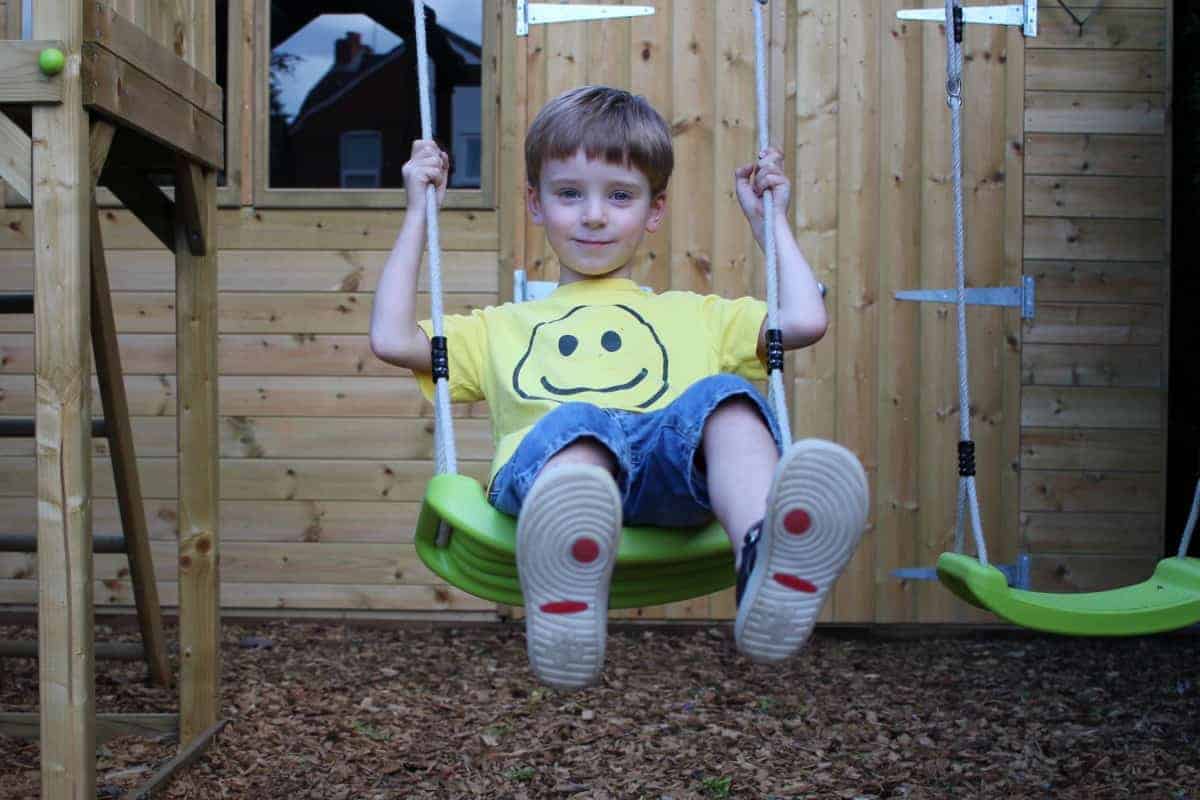 And just like that June is done. There have been so many great parts to it – so many happy things and so much that we have been appreciating this month. Now for July – and the start of the summer holidays!