Some of the items featured in this post were provided for us to feature. I've added a * next to those items for reference.
It's that time of the month again where I link up with lovely Stevie and share some of our favourite things from the month. So here goes:
*Qwordie
We love games in our house and Dave and I love nothing more than a good word game to play through the evening – and even better if we can share it with friends. Our latest find is Qwordie from Big Potato Games.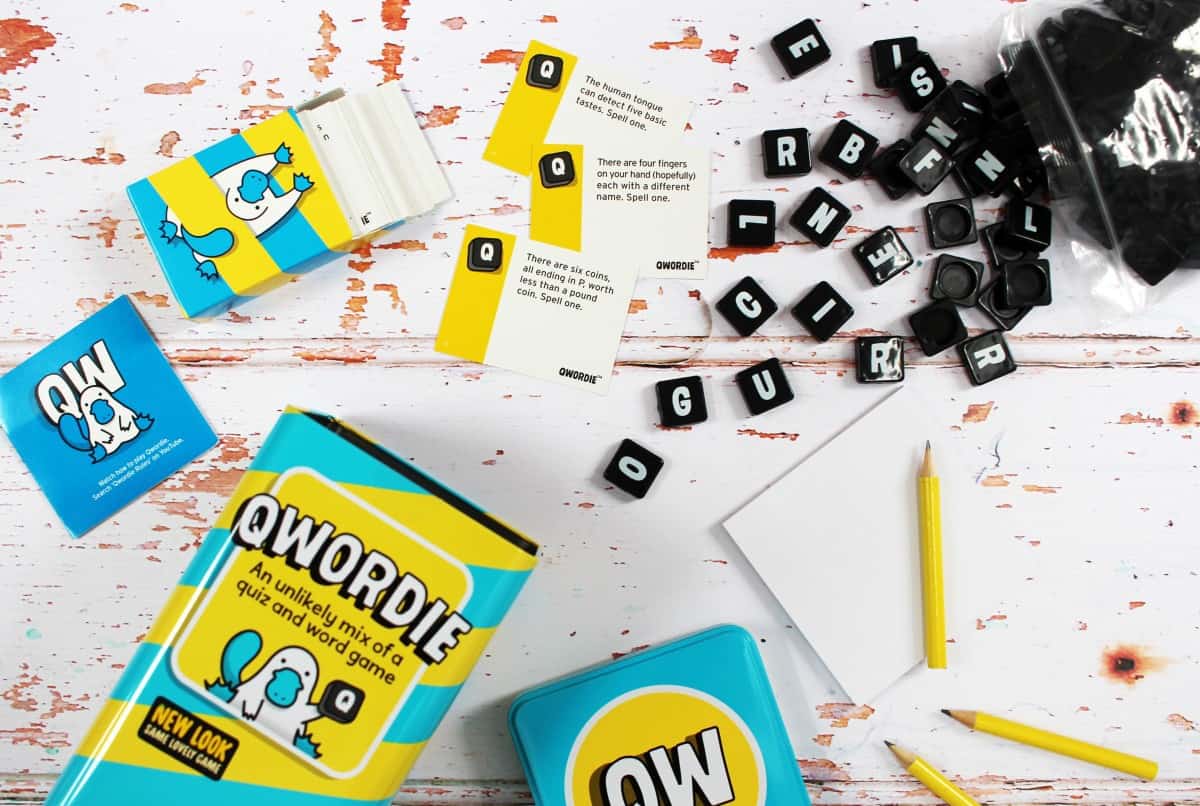 Qwordie is like a cross between Scrabble and Trivial Pursuit – you have a card with a question on and there are multiple answers. You then take it in turns to pick tiles up to try and spell one of the answers – but you can't be sure you know the answer. It really makes you think and is a really competitive game. It's a new favourite for us to play and we're really enjoying it.
*Wild Place Project
At the start of the month we went to Bristol and spent a day at the Wild Place Project. It's somewhere we hadn't heard of before but it was such a nice day. It's part of Bristol Zoo and is a great mix of animals, activities and education – teaching us so much about conservation during our visit. It's somewhere the whole family enjoyed and it was made even better by the perfect weather too.
*The XK Files: 120
The XK Files: 120 was sent to us for LP to read. It's definitely a great book for her age – with good size writing but with beautiful pictures dotted through the book that help to keep her engaged. We've actually been reading this book at bedtime mostly and she's been enjoying the story. It's about Bill, a nine year old child, finding an old, talking, open-top Jaguar XK 120 at the back of a garage.
LP loved the adventures Bill and the car go on together and it's not like any other story she has ever read before. The XK takes Bill back in time and shows him how life was like for his Grandpa growing up and amongst the time travelling, Bill and his family have to solve a mystery. LP has really enjoyed so much of this book – the adventure, the suspense and the really lovely characters. Although a couple of years older than her, she could really relate to Bill and loved his central character in the story.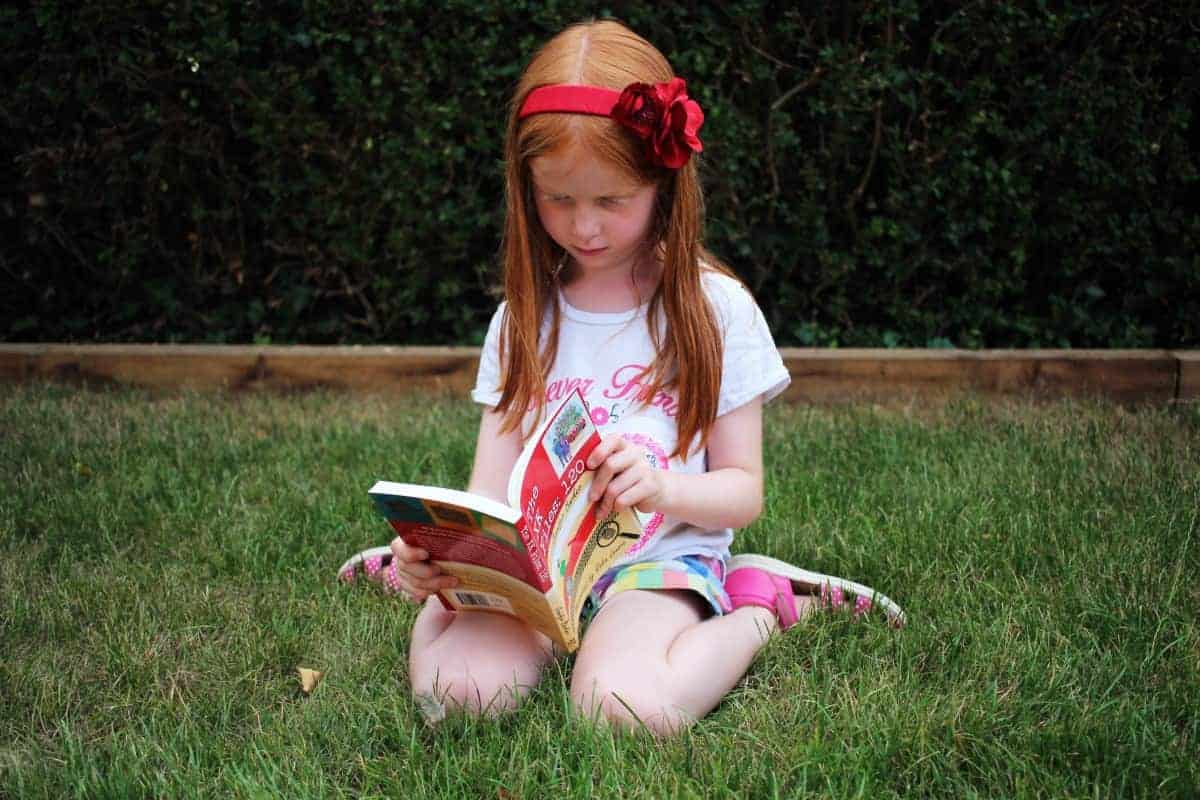 *Drusillas Park
Last weekend we had a pretty perfect day at Drusillas Park. We got every year or two and the children love it. There are animals, play parks, rides and a splash park. What more could a child want? Easy days out don't get much easier – and nicer – than that.
*SunSense
Over the last few weeks we've been using the SunSunse range on the whole family to keep us protected from the sun. They have products for every skin type and as I'm a fair skinned redhead – and so is my daughter – we tend to all use SPF 50+ to make sure we are as protected as possible.
SunSense sent us their SPF 50+ Ultra, Kids and Daily Face products. The Ultra and Kids sun lotions are so easy to apply, they have a really good coverage and don't leave a sticky or greasy feeling after using them. The children don't mind me putting it all over them – which really says something, they are very quick to complain when we put sun lotion on! The Ultra lotion is water resistant for 4 hours and the Kids lotion should be reapplied every 2 hours but the children haven't been burnt at all whilst using the lotions – and they haven't been irritated by them either.
The Daily Face cream has a very slight tint to it but gives a really natural finish – whilst protecting my face from the sun. It gives a lovely matte finish which you can apply make up on top of – or have just by itself which is what I often do. The Sunsense product range really are great for the whole family.
*Bristol Zoo
During our weekend in Bristol we finally got to go to Bristol Zoo, somewhere we have wanted to go to for so long as the children always really enjoy a day out at a zoo or wildlife park. The zoo was great – with a great mix of big and small animals, lovely play areas and really good animal talks too. It was a really lovely day out.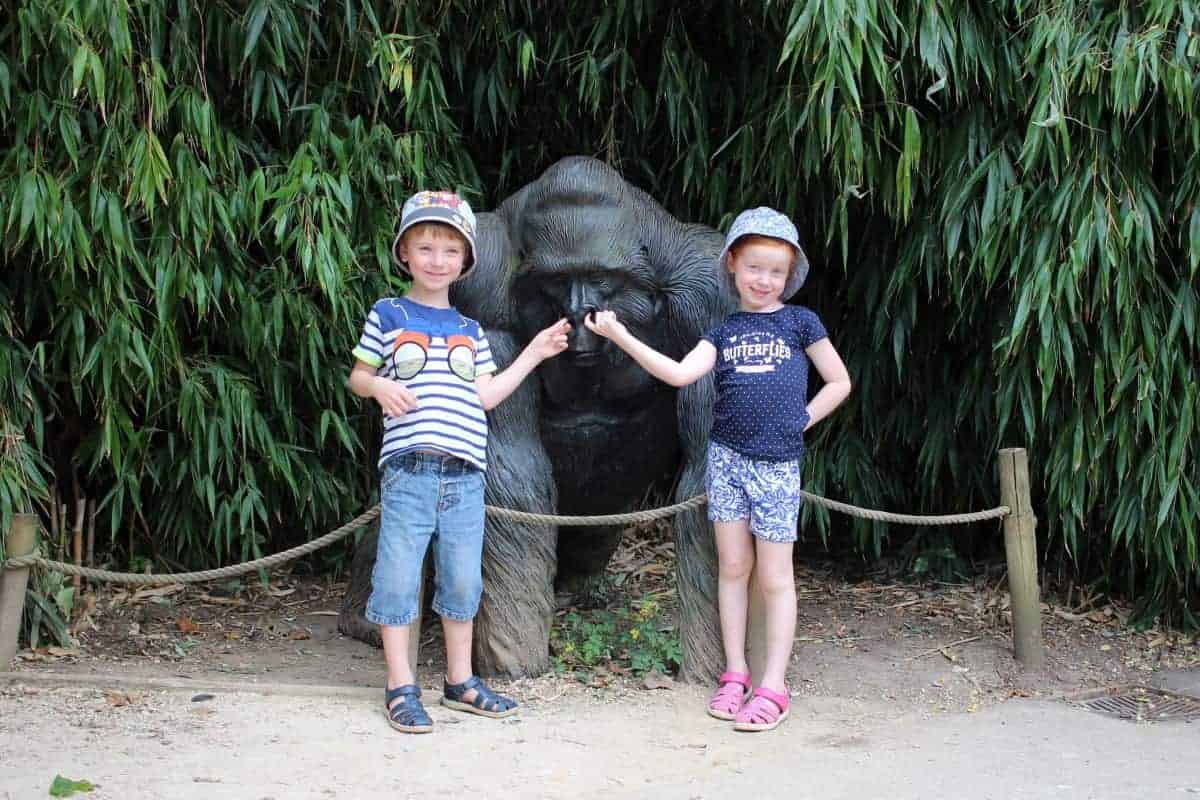 *Fairy Liquid Ocean Plastic Range
Fairy sent us a bottle of Fairy Liquid – made with ocean plastic. The new range of 100% recyclable bottles are made with 10% ocean plastic and even just looking at the bottle makes you want to do more to reduce the amount of plastic in our oceans, cut down on our usage of single use plastic and recycle as much as possible. It's great to see a brand doing something to help the environment but also raise awareness at the same time.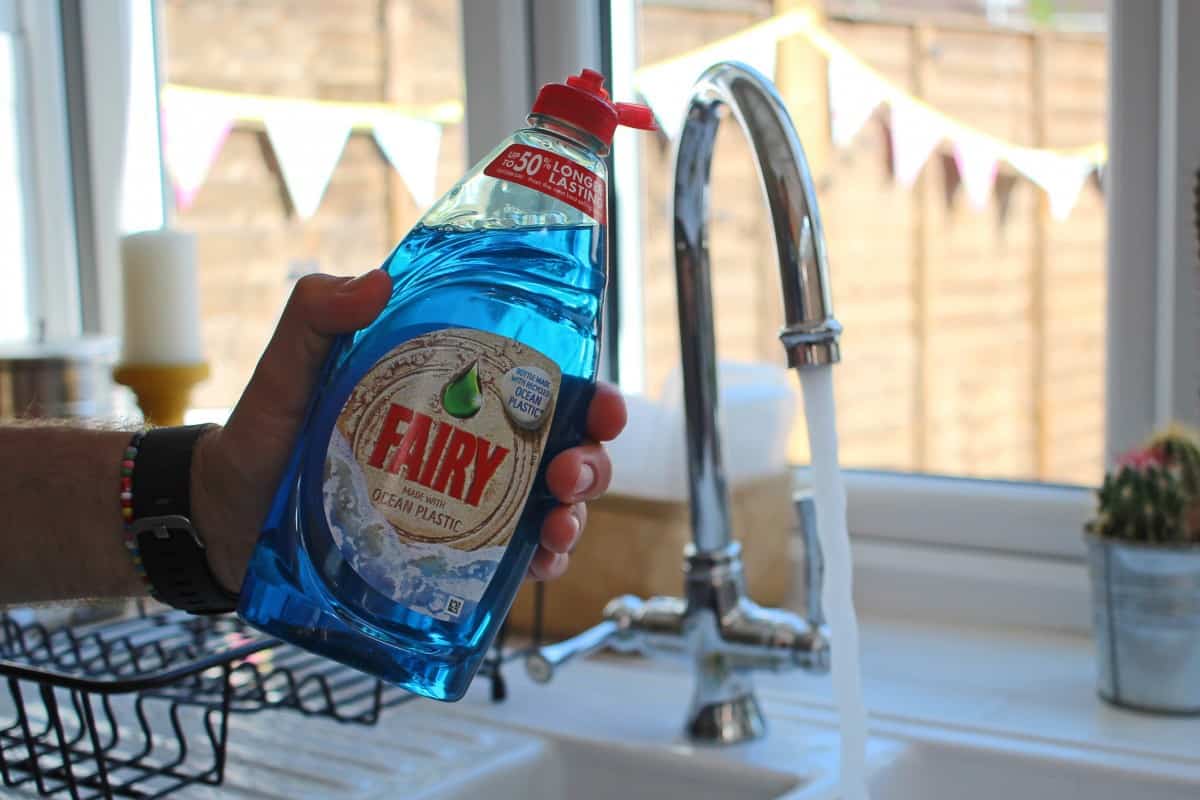 *Crealy Adventure Park
We had an exhausting but perfect day at Crealy earlier this week. It's not somewhere we would usually go for a day trip – as it's 2.5 hrs each way – but we were there by 10:30am and so had the whole day in one of the children's favourite places. It was such a good day.
*Ion Party Rocker Express
The children's most exciting delivery this month was the Ion Party Rocker Express. The Party Rocker Express is essentially a Bluetooth speaker with added oomph… It has everything you might want for a little party at home. Two microphone inputs (with one high quality mic included), powerful speaker, a light up grille and spinning light dome that changes in time with the beat of the music. The children loved this feature along with the multicoloured lights that they were trying to chase around the room!
You can either use the supplied AUX cable to plug in your music source or you can stream it via Bluetooth directly. Connecting with Bluetooth is effortless and it delivers a high quality, room filling sound to whatever you want.
The Party Rocker Express comes supplied with a power adaptor for instant action or it can even run on batteries to make it truly portable. It takes 8 'C' size batteries which give a decent weight to the unit once fitted and you could even use rechargeable ones to save on costs. It also has a USB charge port so you can keep your phone charged whilst it is playing through the Party Rocker.
It's safe to say LP and Little Man love the Party Rocker and I know they'll be inviting friends round regularly for a party in the lounge. It's a really high quality unit with great sound. I never knew you could get so much entertainment in one little box!
*Thomas & Friends Big World! Big Adventures! The Movie Premier
Little Man absolutely adores Thomas & Friends so when we invited to the premier of the new movie we just had to go. We didn't tell him or his sister where we were going and when he saw Thomas everywhere at the Vue Leicester Square he couldn't contain himself – the summer was made!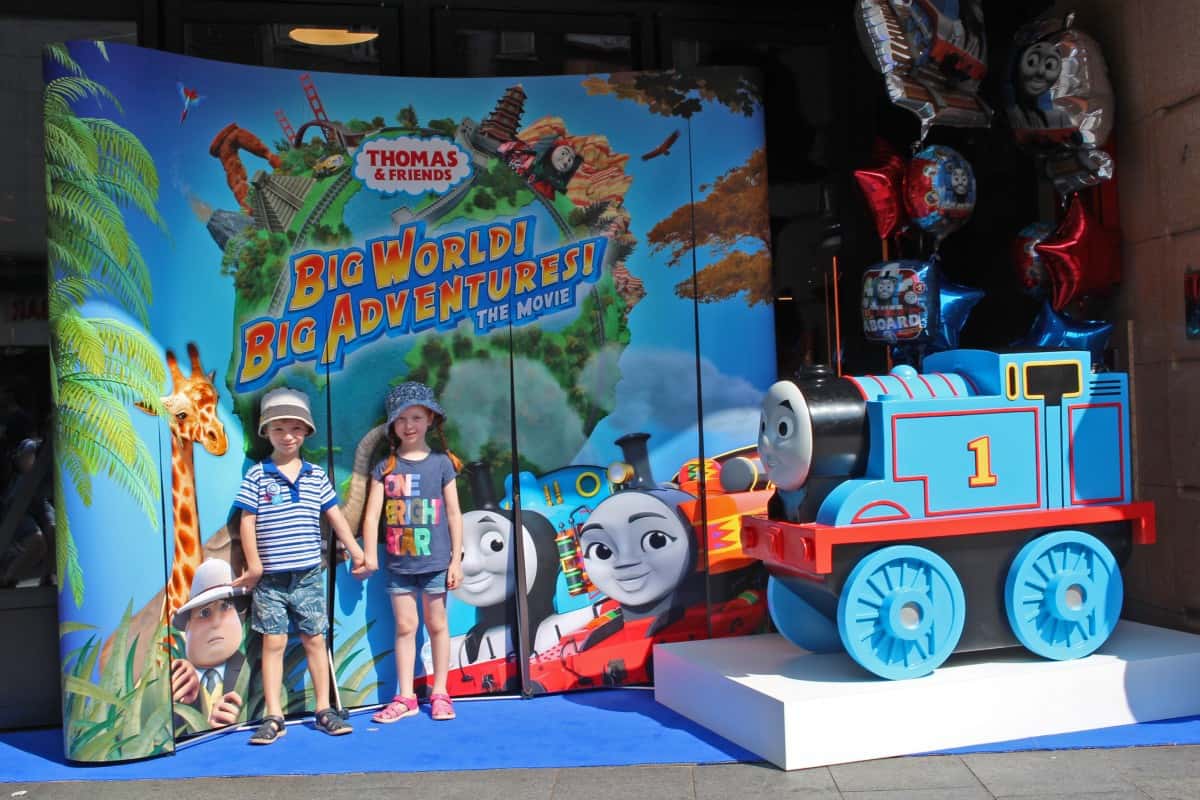 The new movie is a great addition to the franchise – with tales of adventure and friendship as well as a new character, Ace, voiced by Peter Andre – who was at the premier with his family too. Little Man has asked if we can buy the movie as soon as it's out on DVD – so I think he liked it!
*Pierre the Cat by Glenn Lovegrove
LP and Little Man loved Pierre the Cat. It's a beautifully illustrated picture book all about trying new things. It's written in rhyming verse which kept the children engaged and entertained throughout. The children loved the adventure that Pierre goes on in the book – the friends that he meets and the situations he finds himself in.
For me, Pierre the Cat is a story about how the grass isn't always greener and sometimes, whatever adventure you end up on, there really is no place you would rather be than at home – with all the normality that it brings. A really lovely book that I think all children would really appreciate and enjoy.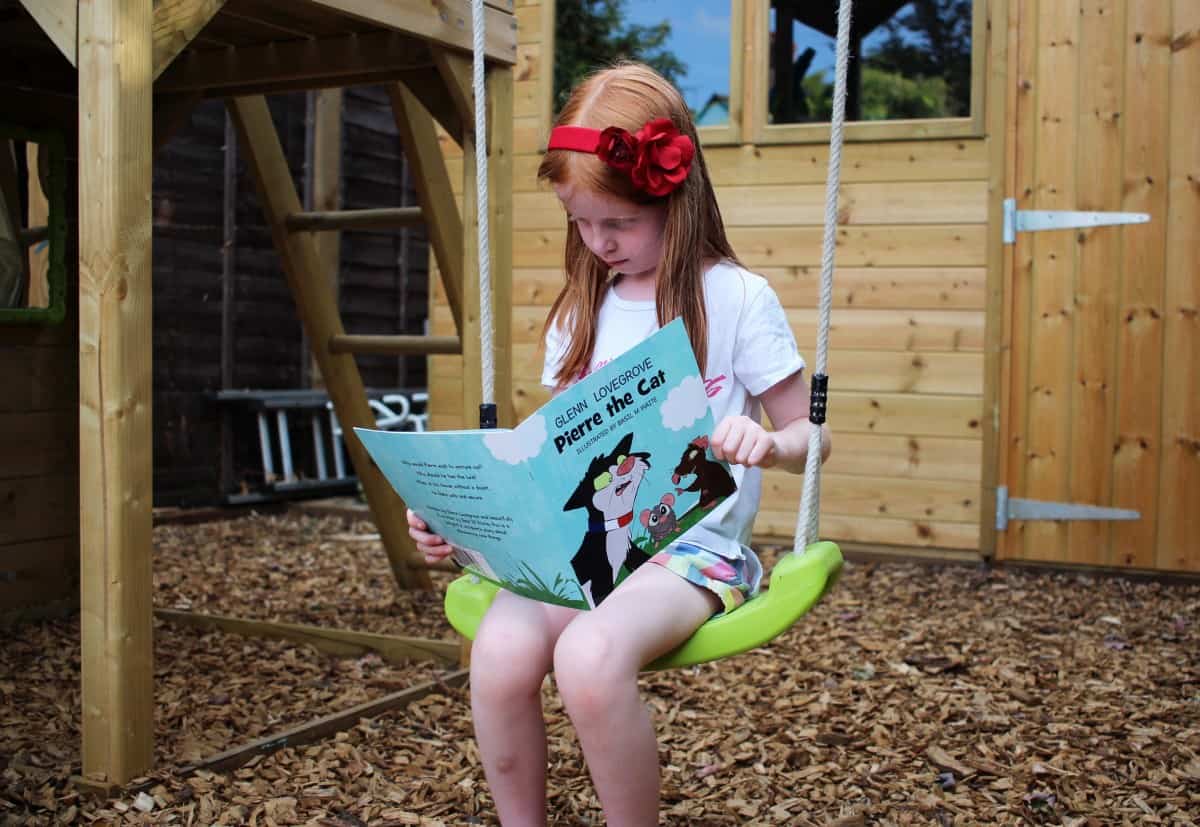 Christmas in July
Earlier in the month I travelled to London and met up with lovely Katy to have my first Christmas in July experience. The day was so much fun. I met so many lovely brands, saw so many great Christmas produce and went home afterwards with tired feet but such a happy head. I now cannot wait for Christmas!
*Cartoonito
The children had a lovely delivery from Cartoonito early in the month to celebrate the launch of their 'Cartoonito Club' – an online hub for children to unleash their inner creativity and spark children's imaginations. The goodie bag included products related to the fantastic range of Cartoonito shows – as well as a caricature t-shirt of the children and I for them to colour in!
*SheaMoisture Fruit Fusion Coconut Water Collection
SheaMoisture Fruit Fusion Coconut Water Collection is billed as the haircare range for the whole family and as we have been using special children's shampoo and conditioner with LP and Little Man since birth I was interested to see if one range really could be used by everyone in our home.
The Weightless Shampoo and Weightless Creme Rinse smell fantastic and can be used on all hair types. I loved how soft and clean my hair felt after using them – and the children didn't moan when the products washed into their eyes either. We've been successful using them as a family all month – and none of us have had any complaints. I just hope they don't run out too quickly!
Camberley Rooftop Cinema
Dave and I went to see The Greatest Showman at Camberley's Rooftop Cinema a few weeks ago and had such a great night. The movie was fantastic and the setting couldn't have been better – a nice warm evening, the sun going down as we watched the movie and a picnic for dinner. I wish they did it throughout the summer!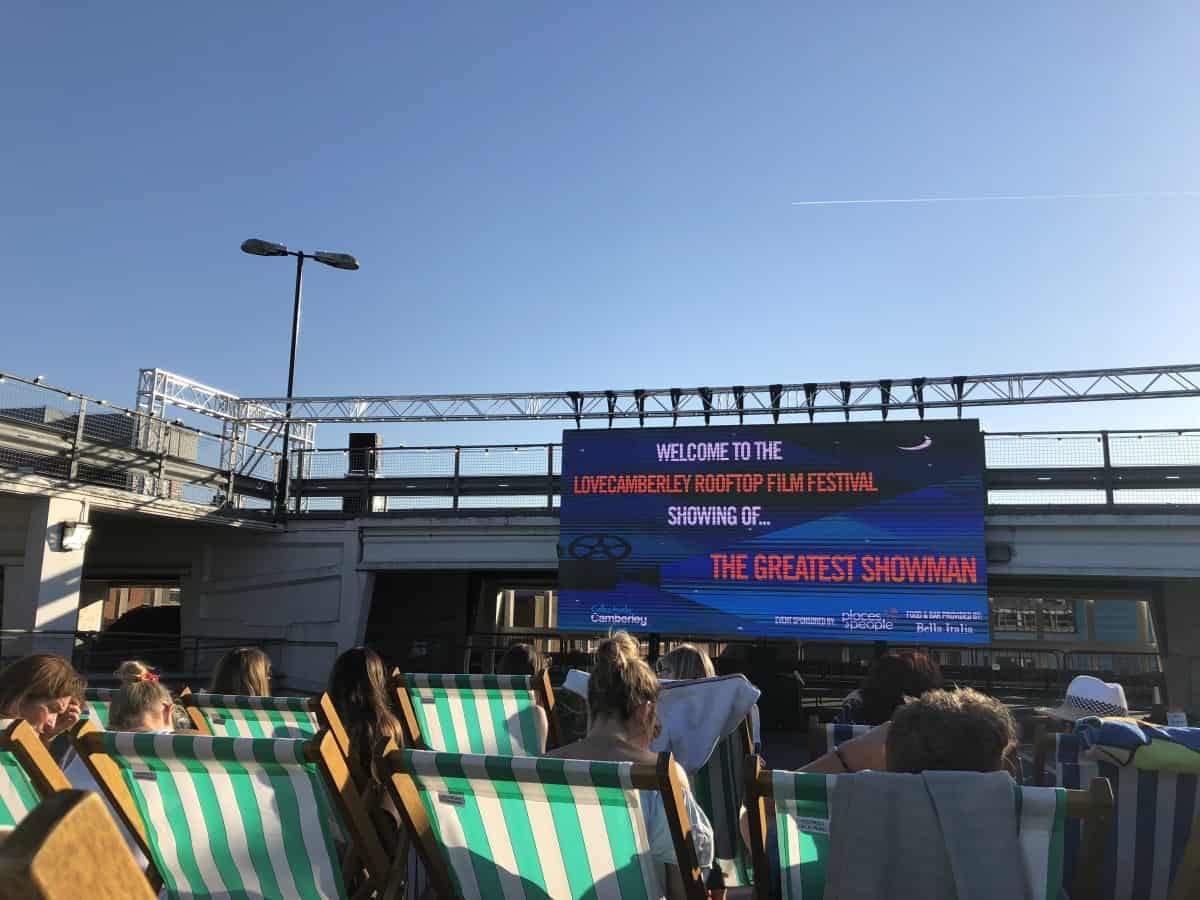 *Joyfuel
I am always looking for snacks that will give me an energy boost when I need one without being full of additives or sugar. Joyfuel have created a range of pick-me-ups which are cold-pressed, handmade, gluten-free and vegan. They are perfect for me after the gym, when I'm dwindling mid-morning or when we're out and about and I don't want to grab something to eat that I'll regret later.
The Joyfuel squares are really tasty – full of flavour and a nice size for a quick but filling snack. They give the energy boost desired and come in a range of flavours created with four different energy needs in mind – Perform, Indulge, Nourish and Wellness. I have known so much thought go into an energy bar – but that's what Joyfuel is all about – giving you the energy boost with only goodness in mind.
*Bitsbox
Little Man had a Bitsbox delivery this month – and couldn't wait to crack it open. Bitsbox is a great way to introduce your children to coding their own apps that they can use on tablets, phones or even computers. It is a monthly subscription that offers three levels, basic, deluxe and online versions. The set we were sent was a deluxe one, and came with a hard binder for storing the monthly project cards, as well as a colourful sticker book, temporary tattoos and trading cards, all themed around the same topic – in this case it was animal themed. There is a guide for grown up's in the box too, which was really handy as it explained what the projects aimed to achieve and helped understand the logic behind it.
The coding cards are brightly coloured and appealing to the ages that Bitsbox is aimed at, 6 – 12 years old, girls or boys. After looking through the cards, Little Man chose to code 'Doggleheads'. The coding cards have the actual code printed on them so all you have to do is copy it into the website once you've set up an account. In the case of 'Doggleheads' Little Man (with Dave's help) created this cute app. Tap the Dog's head on the link! There is an option to share your completed projects with friends and family via email, a QR code or a simple weblink. It can be accessed from any device that you use to go online.
There are plenty of hints and tips on each card and they get trickier as they progress. Sounds, movement, loops and all manner of items can be used, there is a full list of code used on the website and code for hundreds of items to star in your Apps.
Little Man enjoyed helping Dave to use Bitsbox but found it tricky as he is not quite yet a confident reader. I think most children would love Bitsbox – it's different, interesting and teaches the children something fresh and new. Any child that can read well would have no problem enjoying Bitsbox and I'm sure it's something that would keep them engaged for hours – and that they could come back to time and time again.
Bitsbox have also given me a discount code to share. Use REDHEAD for $20 off any 3 or 12 month Bitsbox subscription until 31st August 2018.
Wales
I spent last week in Wales learning to swim. It's something I have wanted to do for such a long time but never had the confidence to do it – it was so out of my comfort zone. But, I did it. I loved it and I got to explore some of North Wales in the process. It was a great week.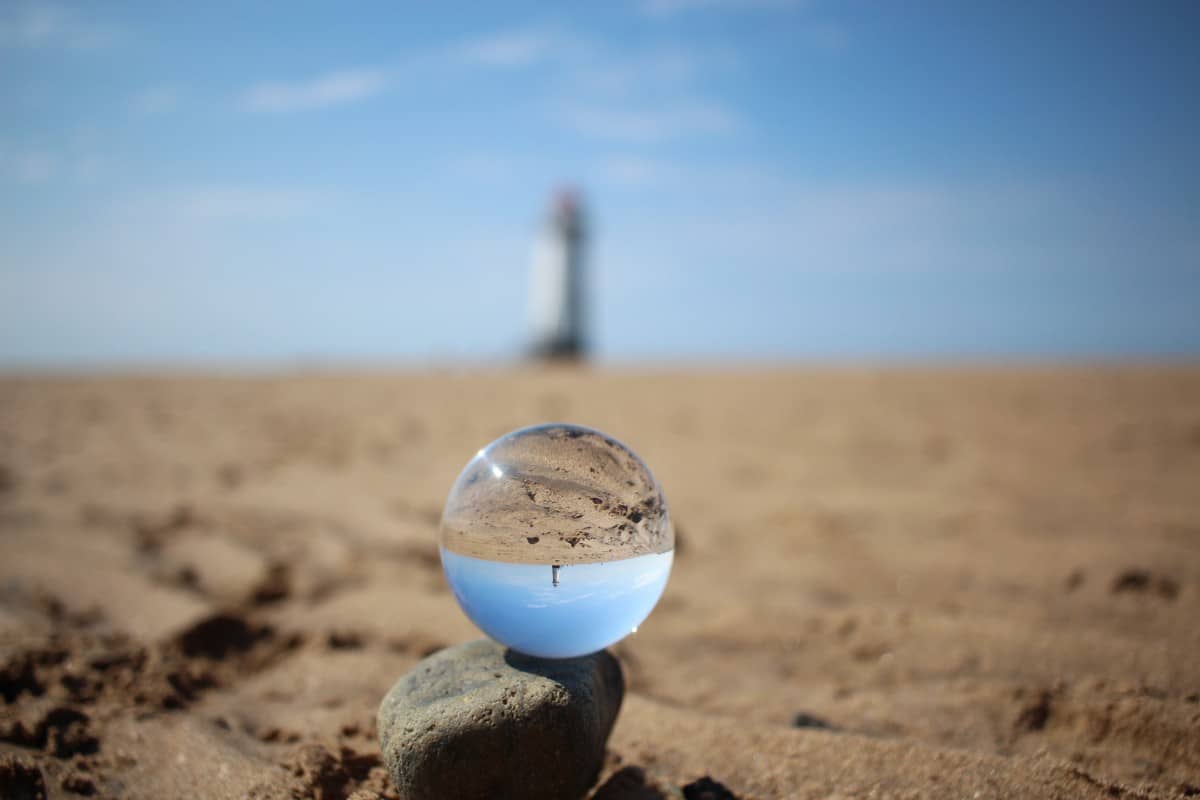 *Personalised Gin from Personalised Bottle Labels
Everyone knows how much I love gin and this month Personalised Bottle Labels sent me a beautiful personalised bottle of Gordon's Pink Gin. It really was the best gift – especially as an early birthday present – and it's my first experience of pink gin too!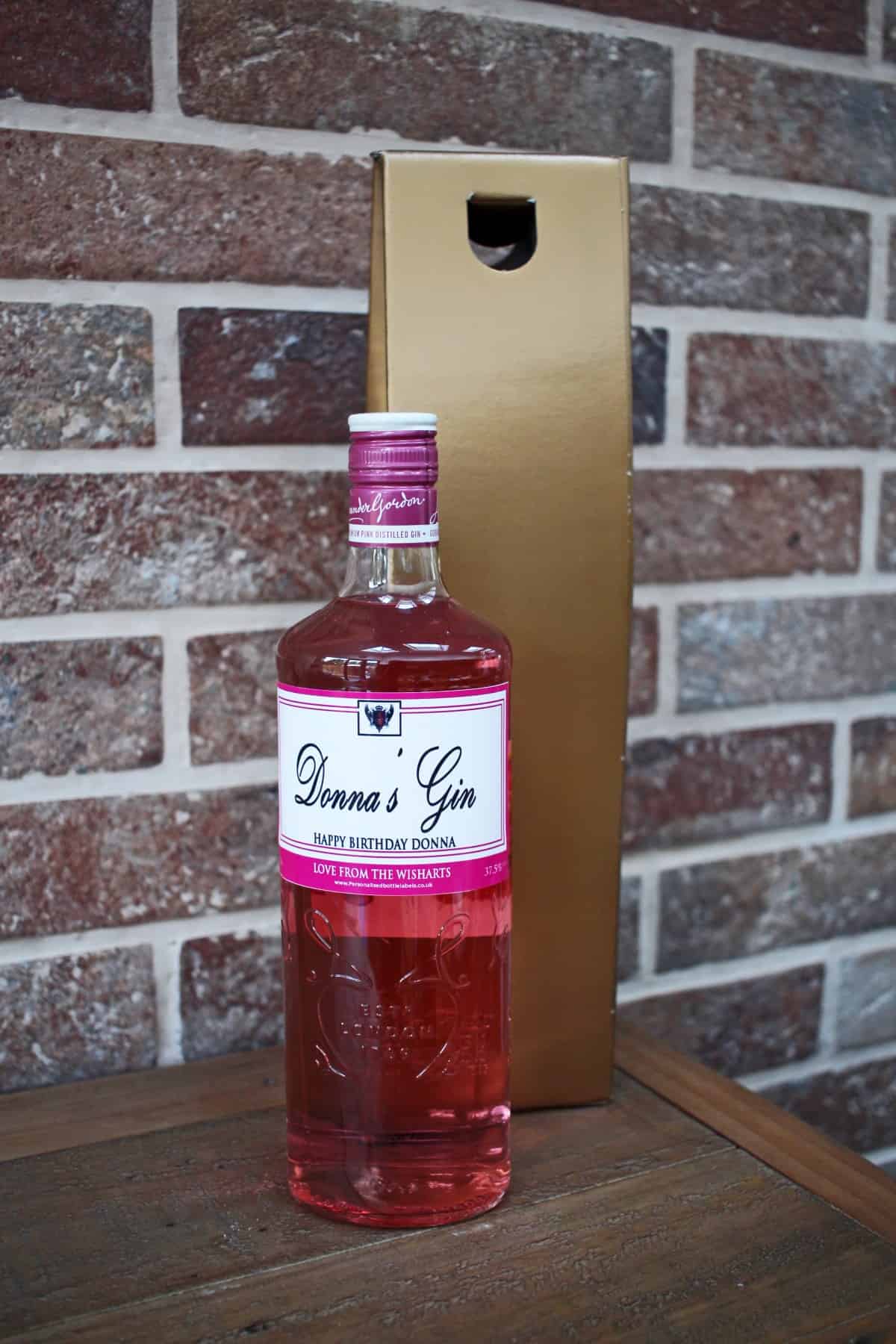 I had never thought of giving personalised alcohol as a gift but now I think it would be top of my list when looking for gifts for friends. A gift boxed, personalised bottle would be so much nicer than a normal bottle stuck in a bottle bag wouldn't it? My personalised gin now has pride of place in my drinks cabinet – and it's giving Dave hints of what to buy for the future too!
School Holidays
The children both broke up for the summer holidays last week – and we are loving having so much time together. No alarm clocks, loads of plans and the sun shining. There really is nothing more you could want.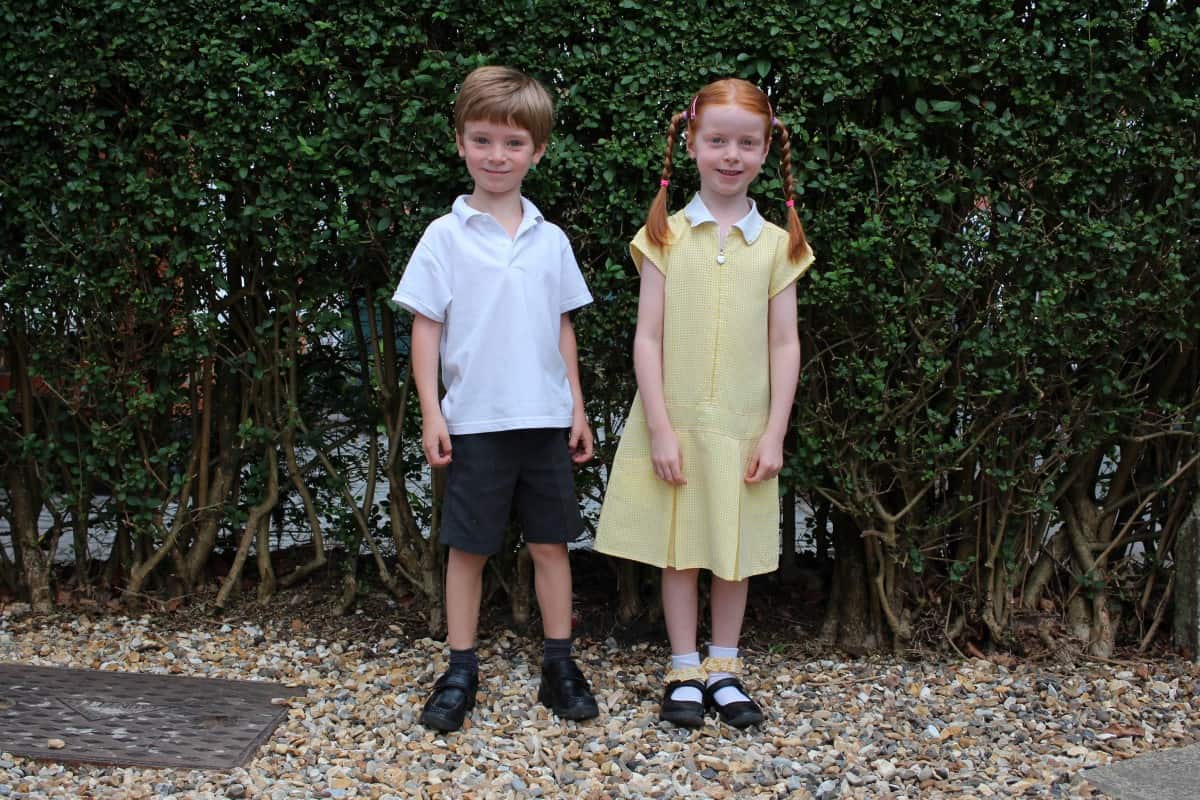 And that was our July. It has been pretty perfect. Full of family time, adventures and that happy busyness that we've become accustomed to. It's been great – and I know that August can get even better.