Some of the items featured in this post were provided for us to feature. I've added a * next to those items for reference.
Last year I did Little Loves every week and also joined in with Liked and Loved every month but I felt like I was duplicating a lot of things. So this year I have decided to just do one long post of all the things I've loved that month. It's a great way of focusing on the positives and realising that any negatives are thankfully few and far between.
So here are the some of the things I've loved in January:
Harry Potter and the Cursed Child
Every couple of years, without fail, I read the Harry Potter books from start to finish. It takes me about six weeks and for that time I am completely absorbed in the books – I love them.
But, for Christmas Dave bought me Harry Potter and the Cursed Child. I had put off buying the book myself as I didn't know how I'd feel with the book being a script rather than a novel. And the idea that the book would never be a movie, purely a stage show, made me a little sad.
Putting that aside, I started reading the book on Boxing Day evening and had finished it by the following lunch time. It was gripping and, as it's the script to a play and not a standalone 'book' it cut out a lot of the scene setting that takes time to read. The book was just blow by blow, important dialogue and exchanges between characters making it not only easy to read but it meant every single page was so relevant and part of the story. It was SUCH a great read and I now really want to go and see it on stage.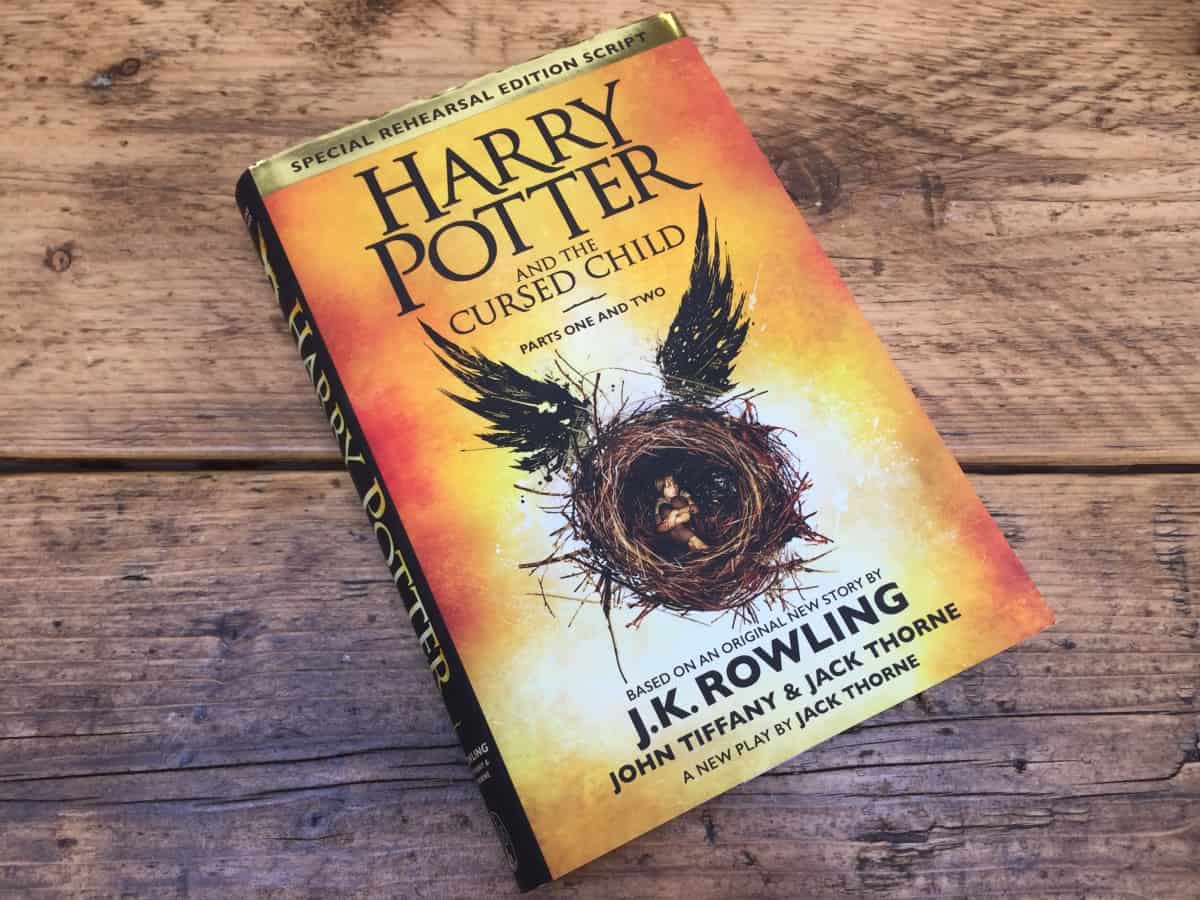 *Grown Up Chocolate
Oh I love chocolate. It's a bit of a guilty pleasure. But sometimes there is nothing nicer than a really good quality chocolate bar – not a simple everyday chocolate bar but something a bit more decadent and indulgent. Something like Grown Up Chocolate.
The Grown Up Chocolate Company have created a range of chocolate bars reminiscent of the chocolate we enjoyed as children, but reimagined for grown ups only. It's all handmade in Harlow and uses only the highest quality ingredients with 41% of pure cocoa solids!
The range includes flavours like Superb Salted Peanut Caramel, Crunchy Crispy Toffee Trilogy, Glorious Coconut Hocus Pocus and Very Naughty Nutty Nougat. The flavours work really well together and after having a bar you feel so satisfied. We don't have that 'eat all the chocolate' feeling and instead just want to eat one bar and really enjoy it.
The Grown Up Chocolate Company even have the option to create your own chocolate bar using a whole host of ingredients which means you can make the perfect chocolate for your tastes – or the perfect gift too. It's a range I will definitely be buying from again.
Brighton
Oh I love Brighton – hence why it's on this list. I haven't been to Brighton since the children were tiny but we had a weekend there at the start of the month and it made me remember how much I loved visiting before the children came along. It was just so nice to see them love it as much as me too.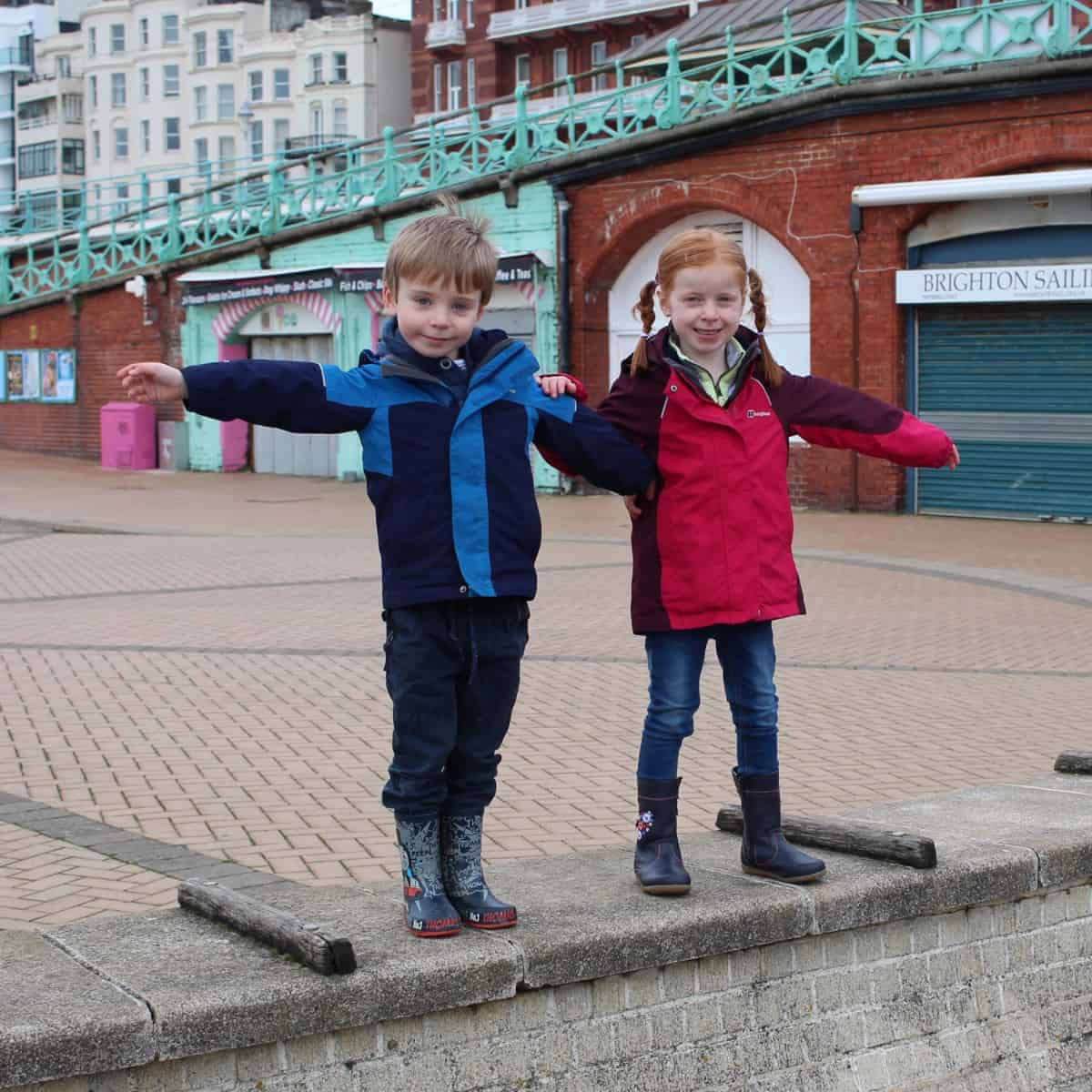 *The Runnymede Hotel
We had such a lovely weekend at The Runnymede Hotel which is pretty local to us – only about twenty minutes away. It's one of the most family friendly hotels we have ever stayed in and we loved relaxing, swimming, playing – and all the great food!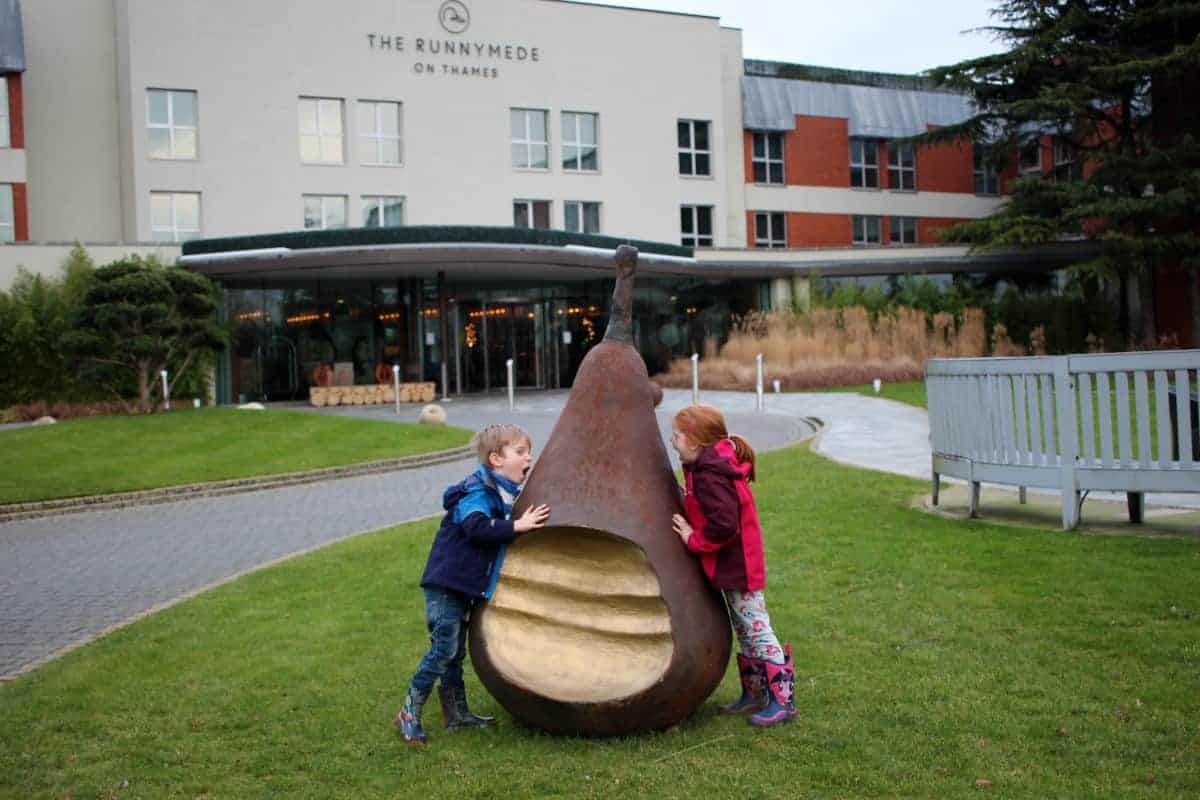 Kite Flying
I loved kite flying as a child. It was the ultimate simple please. But this month we introduced the children to kite flying – and they loved it. We were only out for an out on a bitterly cold morning but the children had a great time.
*Braces
Last month I got braces fitted at The Dental Studio and it's only really this month that I have felt completely comfortable with them. They now don't really hurt aside from when they get adjusted each month and I can eat and talk with them without a problem. I have already seen such a change in my teeth and it's great to start seeing movement so soon – I'm so happy with the progress so far.
Garden Work
Work on our garden started this week and it is just so exciting! The garden has been a mess since the extension was finished and it's really needed sorting but winter put us off starting anything. But, now Christmas is out the way we are ploughing on and you can read about our plans here. I can't wait to share the finished garden with you!
So there you have it. A month full of treats, adventures and getting stuff done. I love being productive and this month has been a very productive month. I wonder what February will bring?