*Some of the items mentioned in this post were provided for us to feature however all opinions are my own.
This post contains affiliate links and I may receive commission if you visit a link and buy something. Purchasing via an affiliate link doesn't cost you any extra, and I only recommend products and services I trust.
It's that time of the month where I share everything we've loved and enjoyed over the last few weeks. To be honest, February has gone by in a blur. It feels like it's over before it's even begun and I think we often feel like this in February. It's such a quick month.
Here is everything we've been enjoying in February:
A weekend away
At the start of February half term we went to London for a couple of nights as Dave had the London Winter Run to do and we thought we'd make the most of it. It ended up being a lovely break. We did a Treasure Trail around Kensington, went to the National Gallery, the London Transport Museum and the British Museum and had a really lovely meal at Pizza Express.
* New books
Like every month, new books feature really heavily. The children love to read and I'll happily get them a new book or two a month that I know they'll really enjoy.
Book four in the Agent Zaiba Investigates series, The Smugglers Secret, is a fantastic detective adventure. Zaiba is excited to visit an historical shipwreck and attend the reveal of its mystery cargo but the event is ruined when the priceless artefact goes missing. Will Zaiba and her team be able to uncover the coast's secrets and find the treasure before it's lost again forever? A real whodunnit that kids will love.
When we were at the British Museum we saw the So You Think You've Got It Bad? Series and the Prehistoric Times book is the latest in the series. It explores what a child's life would have been like in prehistoric times – full of woolly mammoths and stone circles! It's a humorous look at how hard life would have been back then compared to a child's life now. From living in a cave to hunting wild boar and being sent down mines to collect flint. It's educational, funny and has fantastic illustrations.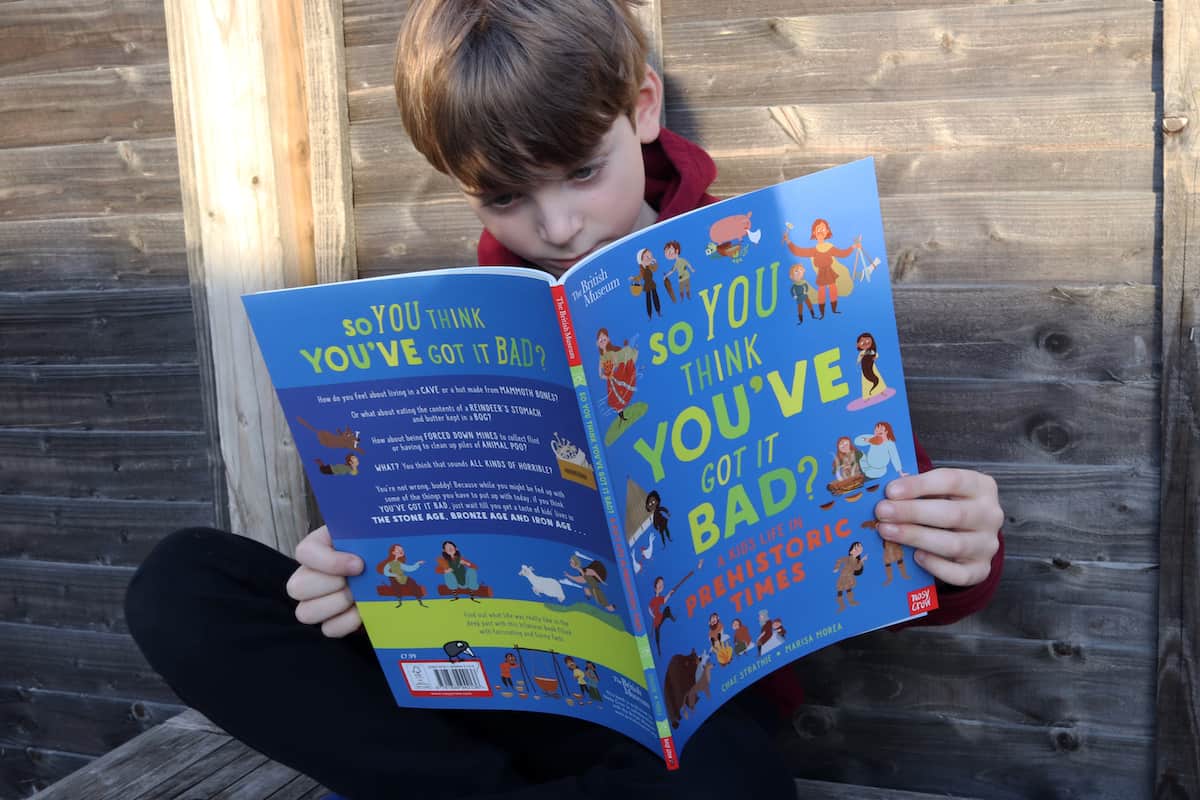 LP's favourite book this month is another book from the British Museum – Goddess which introduces 50 goddesses, spirit and saints. It is a collection of stories of the most powerful female figures from around the world. It features loving creators, wise leaders, fearsome warriors, gentle healers and mystical protectors that will all inspire children to find their own inner strength.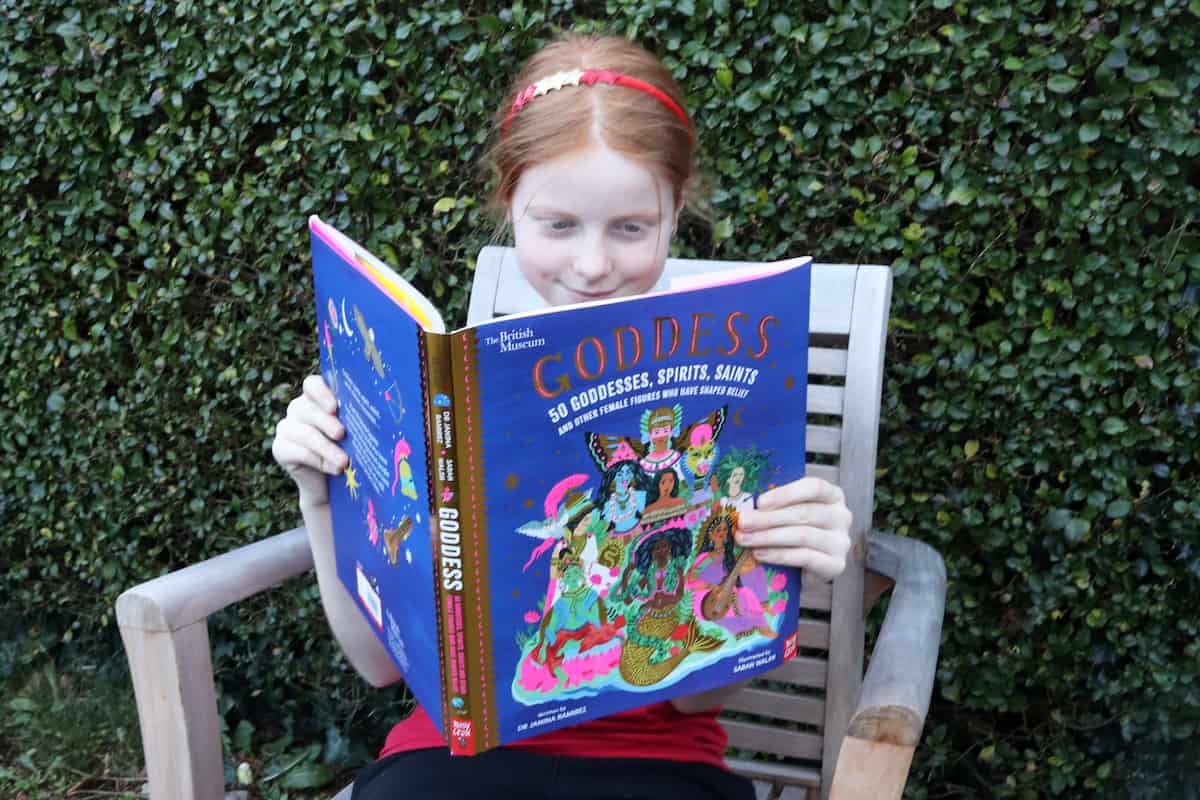 Escape Room by Christopher Edge kept Little Man hooked this month. Escape Room is a thrilling adventure that really makes children think about what they've done to save the world today. Instead of a typical escape room challenge, Ami and her team mates are given the task of saving the world. It's a real captivating story that keeps you gripped throughout. Will they save the world in time?
The children loved the second book in the Solve Your Own Mystery series, The Time Thief. It involves one mystery but with so many suspects and endless possibilities. You choose which way the story goes at every turn, starting in Haventry, a town where the ordinary and extraordinary collide. The main exhibit of the Museum of Magical Objects and Precious Stones special time-travelling showcase is stolen. Can you find the thief? A gripping, fun and interactive story that will have everyone reading it again and again to find every possible ending. We absolutely love these books!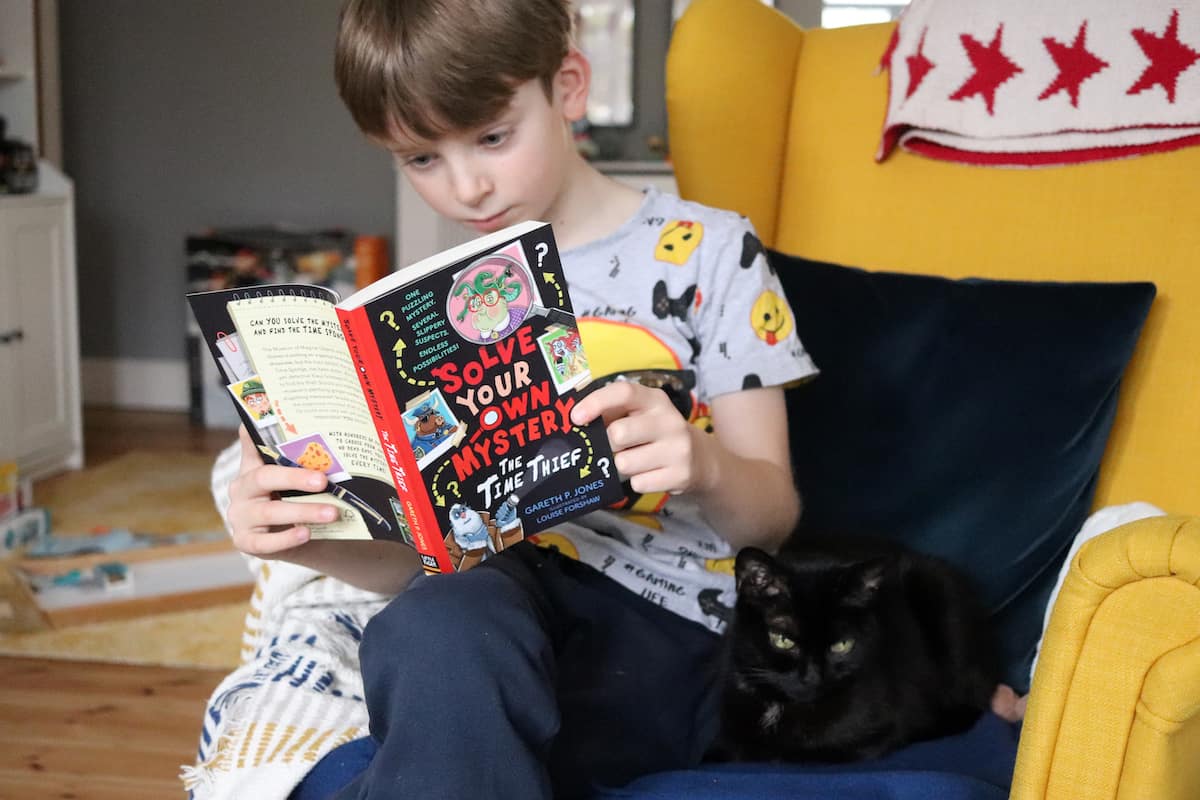 The second Diary of an Accidental With book, Flying High, was also a hit this month. It follows Bea Black on her adventures at witch school and in this installment she takes part in the Winter Solstice Grand Tournament – which turns out to be just an ordinary sports day with magic completely banned. Which school will win? And will they be able to keep their magic firmly under wraps? The series is a mix of The Worst Witch and Tom Gates – really popular books in our house!
Lastly, there are fantastic new books released from Wide Eyed with the Let's Tell a Story series. Featuring Pirate Adventure and Jungle Adventure, they are fun choose-your-own-adventure picture books for younger readers. The books help children to create their own jungle-inspired and pirate-themed adventures, over and over again. Bright bold colours and a large picture book format, they're something completely different for young children.
School
The children have settled well into the school routine again and love doing clubs each week too. They do choir and art club after school and really enjoy it. We also had parents evening where they both had glowing reports. I am so proud of them both. They work hard but they also love to learn and it's wonderful to see.
Baking
We have baked so much this month. I feel like I've got my umph back a little after the pandemic and am being really proactive and productive. I've been baking every few days, often with the children, and we've made some really lovely bakes this month. Blueberry Fairy Cakes, Clotted Cream Fudge, Chocolate Butterfly Cakes and Gingerbread Rocky Road to name a few! It's been a month full of sweet treats!
And that's pretty much it for February. It's been a low key, quiet month with not a huge amount tor report. But, that's also been lovely for us. Just a nice, normal month for our little team. I hope you've had a lovely February too.