Some of the items featured in this post were provided for us to feature. I've added a * next to those items for reference.
This post contains affiliate links and I may receive commission if you visit a link and buy something. Purchasing via an affiliate link doesn't cost you any extra, and I only recommend products and services I trust.
Well, February seems to have gone by quicker than any month that has come before. It's flown! And so has come the time where I share everything we've been enjoying and appreciating this month. So here goes:
Games with friends
Over this lockdown the children have really got into the Switch and have found their favourite games – Animal Crossing for LP and Minecraft for Little Man. They love being able to play the games as a treat or reward. But, this month they have also started to play games with their friends online.
I've always been wary of playing games online but the Switch interface is really safe, with moderated profiles set up for the children and them only being able to engage with their friends. They love it and really enjoy it.
* SOS Serum
We were sent a product from SOS Serum to try. The brand has a range of skin care products that help keep skin both healthy and protected. Over the last year I've found my skin is so much drier due to both constant hand washing and age so I'm always interested in trying something new.
The SOS Serum Face & Body Serum is a cooling and hydrating oil-free product that gives rapid relief from the itch of eczema and other dry skin conditions, calming problematic skin. I've found it great on my hands and face and use it daily with no issues.
* Magic Storybox
The Magic Storybox sent us their brand new book subscription box. The story and activity boxes focus on stimulating creativity and inspiring young imaginations so we were excited to see what arrived!
The Magic Storybox offers an engaging alternative to screen time, delivering an exciting reading experience each month that will inspire current readers to try something new and will help reluctant readers to find books that are right for them.
We were sent The Magic Storybox's first box, the world's first Anti-Racist Book Box. The four book packs celebrate the best in diverse children's literature, split into different age groups. We were sent the age 5-8 box that LP and Little Man really enjoyed reading.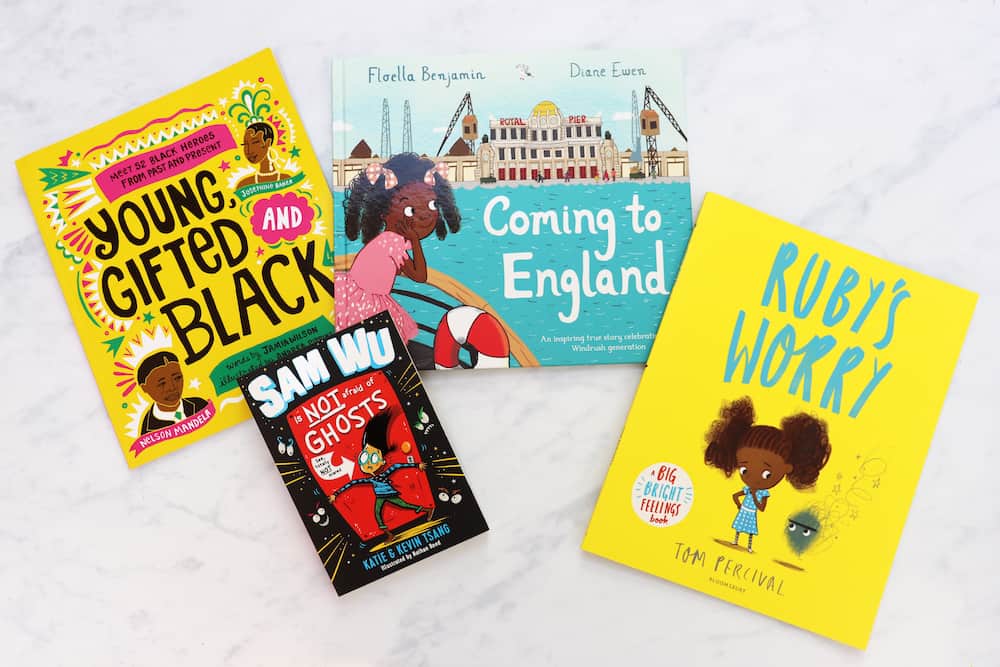 The books introduced them to topics like Windrush, immigration, bullying and anxiety as well as teaching them about many amazing people of colour who dared to chase their dreams and take on the world. The books were informative, educational, eye opening and inspiring and I can't wait to see what The Magic Storybox puts together next.
* Baking
Baking and making different dishes has kept us sane over the course of the pandemic. This month has been no different and we've made so much fudge to add to our collection.
We've also made a couple of really nice fridge cakes that are so easy to make and the children love. Easy treats to keep us going! The recipes will be online soon.
Under bed storage
One of my biggest accomplishments this month has been organising our under bed storage. It was something I planned before the loft conversion had even been started and it's just such a great use of space. I love it! You can see more about it over on my Instagram Story highlights.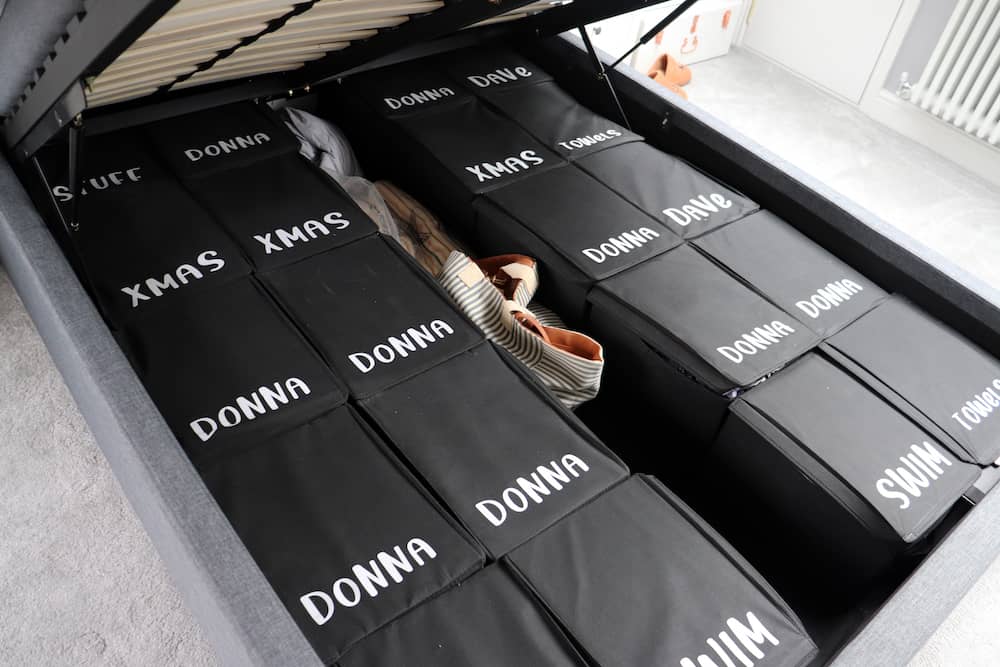 And there you have it. February. There wasn't really a huge amount to write home about but the month passed pretty uneventfully which is always a bonus during a pandemic!