*Some of the items mentioned in this post were provided for us to feature however all opinions are my own.
This post contains affiliate links and I may receive commission if you visit a link and buy something. Purchasing via an affiliate link doesn't cost you any extra, and I only recommend products and services I trust.
I can't quite believe that it's that time of the month again and also, the last Liked & Loved post of the year. This year has been a hard one but also a really quick one. It's gone by so fast and tough times are the reason I love this post each month, it's good to focus on the positives, no matter how small. And this month has had a lot of them.
School holidays
A big highlight this month has been the school holidays. It's been so nice to switch off from school, drop the routine and just go with the flow. The first term of the year is always the hardest and the children were so ready for school to finish. It's been lovely having quality time with them.
Days out
This month we have had a lot of days out – including three pantomimes at Wimbledon, Basingstoke and Camberley – plus light trails at Waddesdon Manor and Hampton Court Palace. We had a pretty quiet month that ended up full of days out just before Christmas. It's been lovely.
Spa break
At the start of December I managed to get away for a little spa break with my bestie. It was meant to be in October but we both had covid and so postponed it until Christmas and it was the perfect time to go away. We got to relax, catch up and do Christmas shopping too!
Christmas
Our Christmas was low key but lovely. Last year we spent Christmas just the four of us for the first time, it wasn't the Christmas we planned and, because of that, I found it really sad. This year, we chose to have Christmas just the four of us and we did things our way without having to entertain anyone, go anywhere or even get dressed if we didn't want to. It was lovely.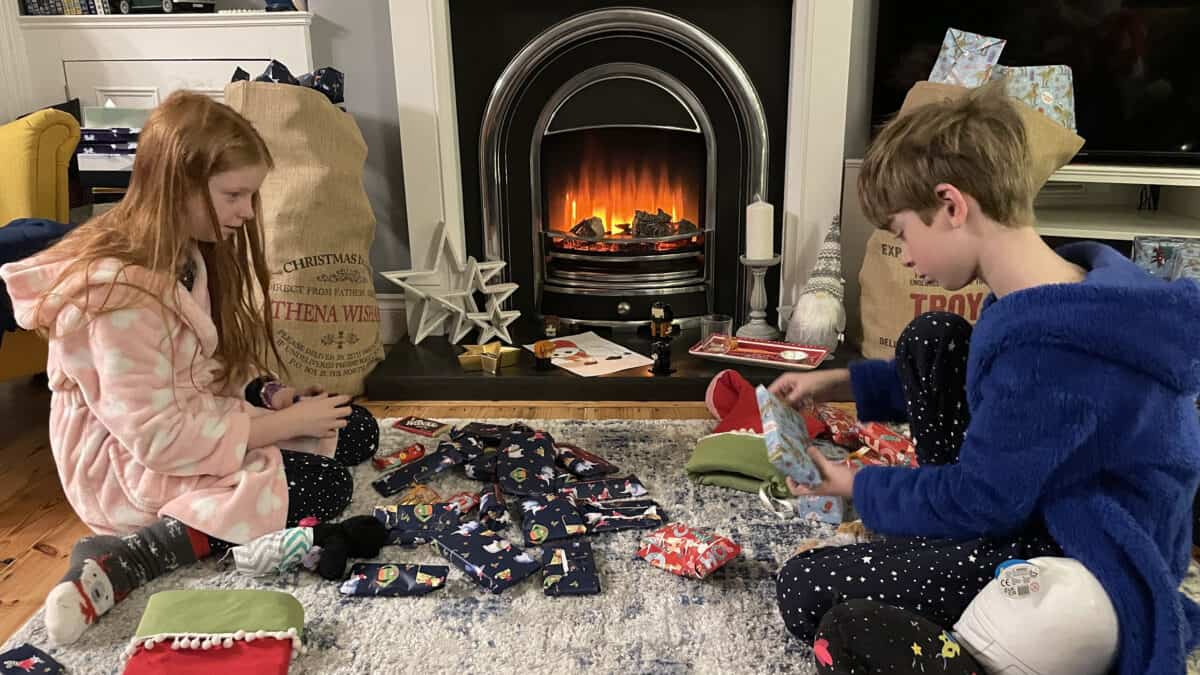 The children spent the day in their PJs and we opened presents, played games, watched TV and had a really lovely dinner. It was so nice to just switch off and spend time together.
* Sweet treats
Over the last few weeks we've been trying the new Dough-Chi range from Doughlicious. They're new cookie dough covered ice cream treats billed as cookie dough with an ice cream soul. Available in a range of flavours, you take them out of the freezer, leave for a minute or two and then enjoy. They're the perfect treat whenever you want one and the children absolutely love them.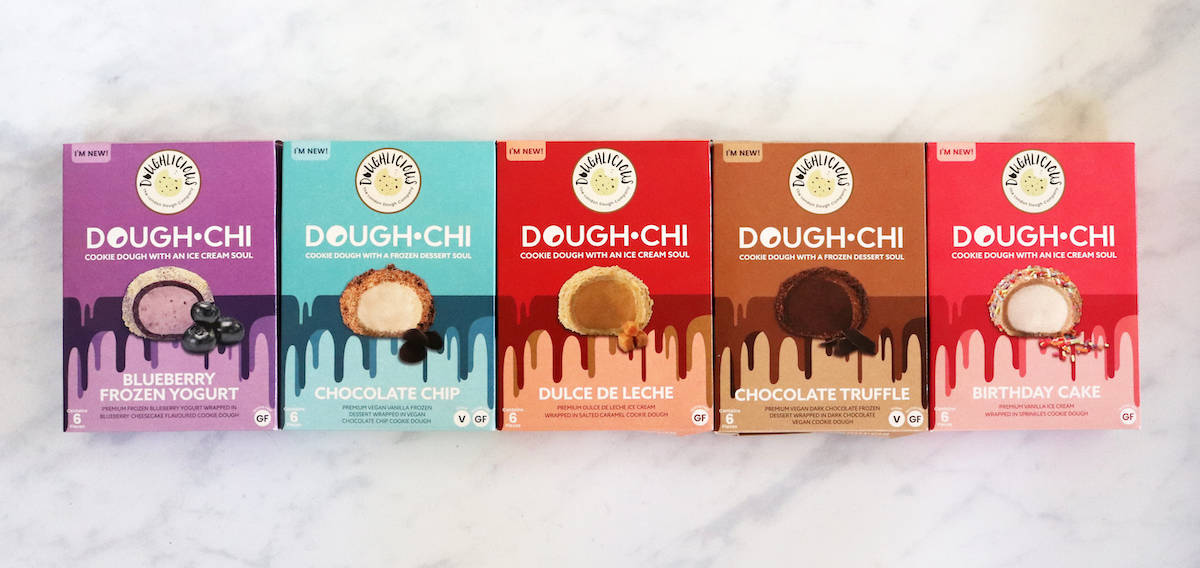 * New Books
We always love having new books to read and I've been ploughing through No Family Is Perfect this month. A guide to embracing the messy reality of family, it explores what a perfect family is portrayed as compared to the reality of family across the the UK and the rest of the world.
Backed up by studies and statistics, I found this book eye opening and reassuring in equal measure. I come from a very messy family and childhood – with divorces, remarriages, step and half siblings and toxic elements that I am still processing decades later. For me, this book showed me that actually, my experience is pretty normal and the idealist view of a perfect family is a very rare thing indeed. A great, thought provoking book for anyone that has had any sort of family issues.
A highlight for the children this month has been the new puzzle adventure book from Aquila, The Masters of Mayhem. In the second puzzle adventure book, the Catacombs of Curiosity are in danger and Aunty Aquila and the gang are back with more rascally riddles and mind-bending mazes to solve to save the day.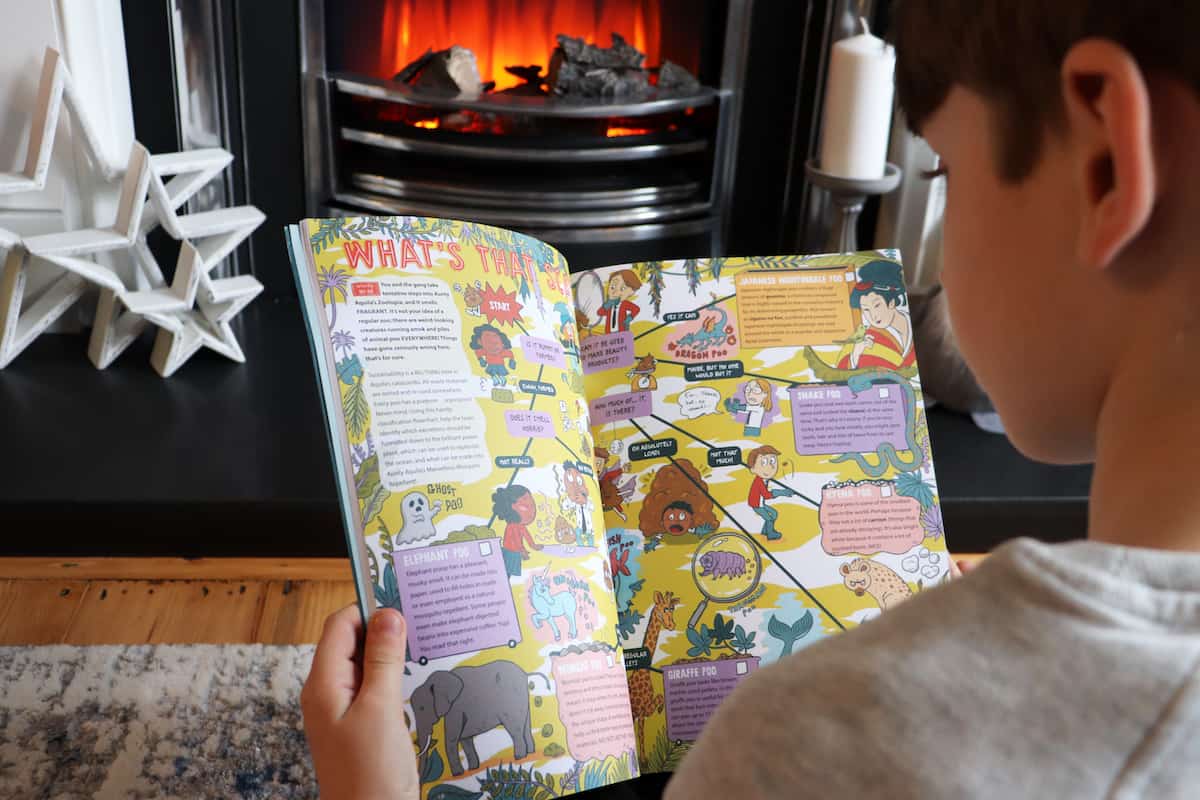 A really substantial activity book that will keep children engaged for weeks. The Masters of Mayhem has so much to read, look at and learn as well as the activities to complete. LP and Little Man absolutely love it!
I have teamed up with Aquila to give away a set of both puzzle adventure books to one lucky reader. To be in with a chance of winning a copy of both The Curse of Hallapicktu and The Masters of Mayhem, just complete one or more entries on the Rafflecopter below. Good luck!