Some of the items featured in this post were provided for us to feature. I've added a * next to those items for reference.
And here we are, in Chrimbo-limbo and that time of the month where I share all the things we've enjoyed over the last few weeks which coincided with the festive season – although a very strange one compared to previous years!
So here goes…
Christmas
Christmas was so strange this year. The first we have spent just the four of us, but it was lovely in its own way. There were people missing from our table at dinner, and presents were opened over FaceTime instead of surrounded by family, but the children had a lovely day and that really is all that matters.
* Jurassic Park Evolution: Complete Edition
What are two of the coolest things ever? Dinosaurs and Nintendo Switch, of course! When they were recently combined in Jurassic World: Evolution, we couldn't wait to give it a go.
Jurassic World: Evolution gives you the power to create your own dinosaur theme park. You are in command of the islands and can build your very own park from scratch (or even rebuild the original Jurassic Park!) and you can either go all out and aim your park towards entertaining the world, keeping it ultra secure or purely for scientific research. If every aspect appeals to you, balance your park to get the best possible profits in the safest way with the most dinosaurs to show off!
There are over 60 different species of dinosaur to bioengineer and they are all individually customisable from scale colours, intelligence and strength attributes to name a few. No two dinosaurs have to be alike and the more variety of species you have, the bigger the crowds you can attract to help you fund your research.
Whilst children might have trouble with the finer points of the 'business' side of the game, they will enjoy making their own dinosaurs come to life, which is simple enough with the tutorial stages. You can even drive jeeps into the compounds to tend to sick dinosaurs or fly a ranger helicopter to tranquilize them from the air. There are lots of aspects of this game that will appeal to many. The graphics on the Switch look great and the sound is spot on, with many voice actors reprising their roles from the many movies.
We have enjoyed playing Jurassic World: Evolution with even the grown ups sneaking in a bit of Dino engineering!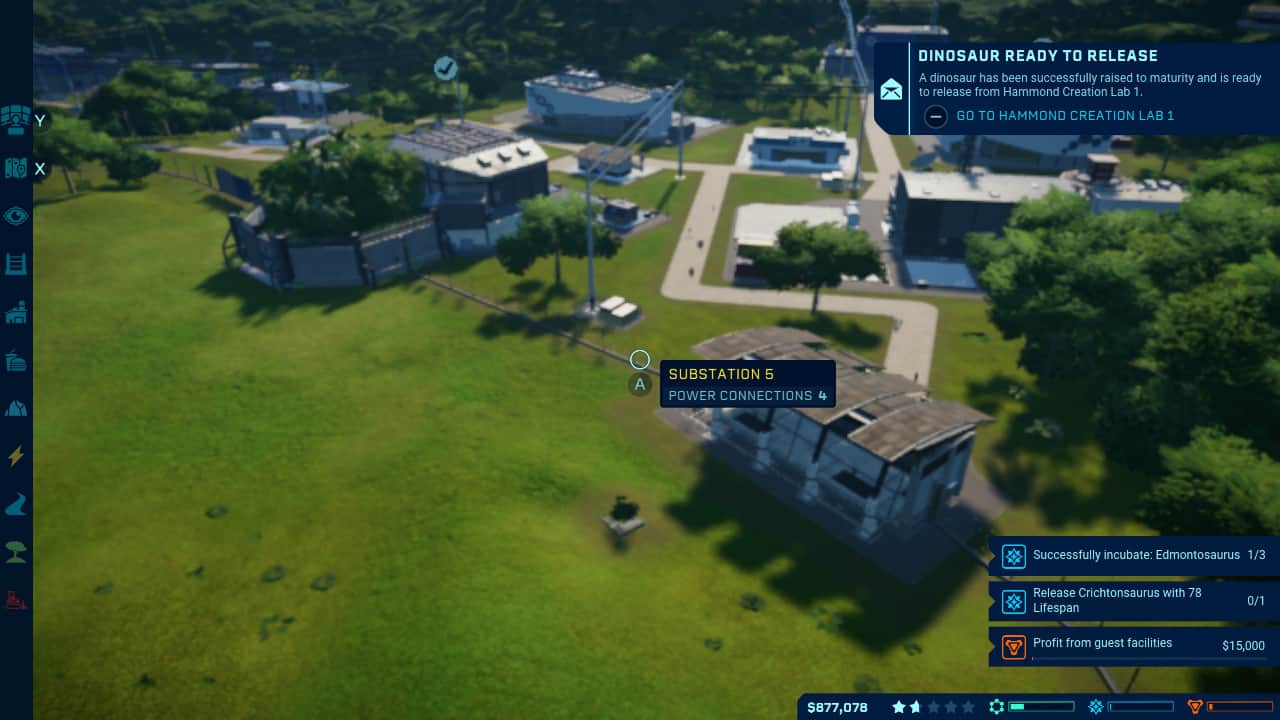 * New meal kits
We were sent some great Grab Thai Go meal kits and sauces that we'd never experienced before. They help you create genuine Thai dishes at home, bringing all the vibrancy and authenticity of Thai cuisine straight to your kitchen.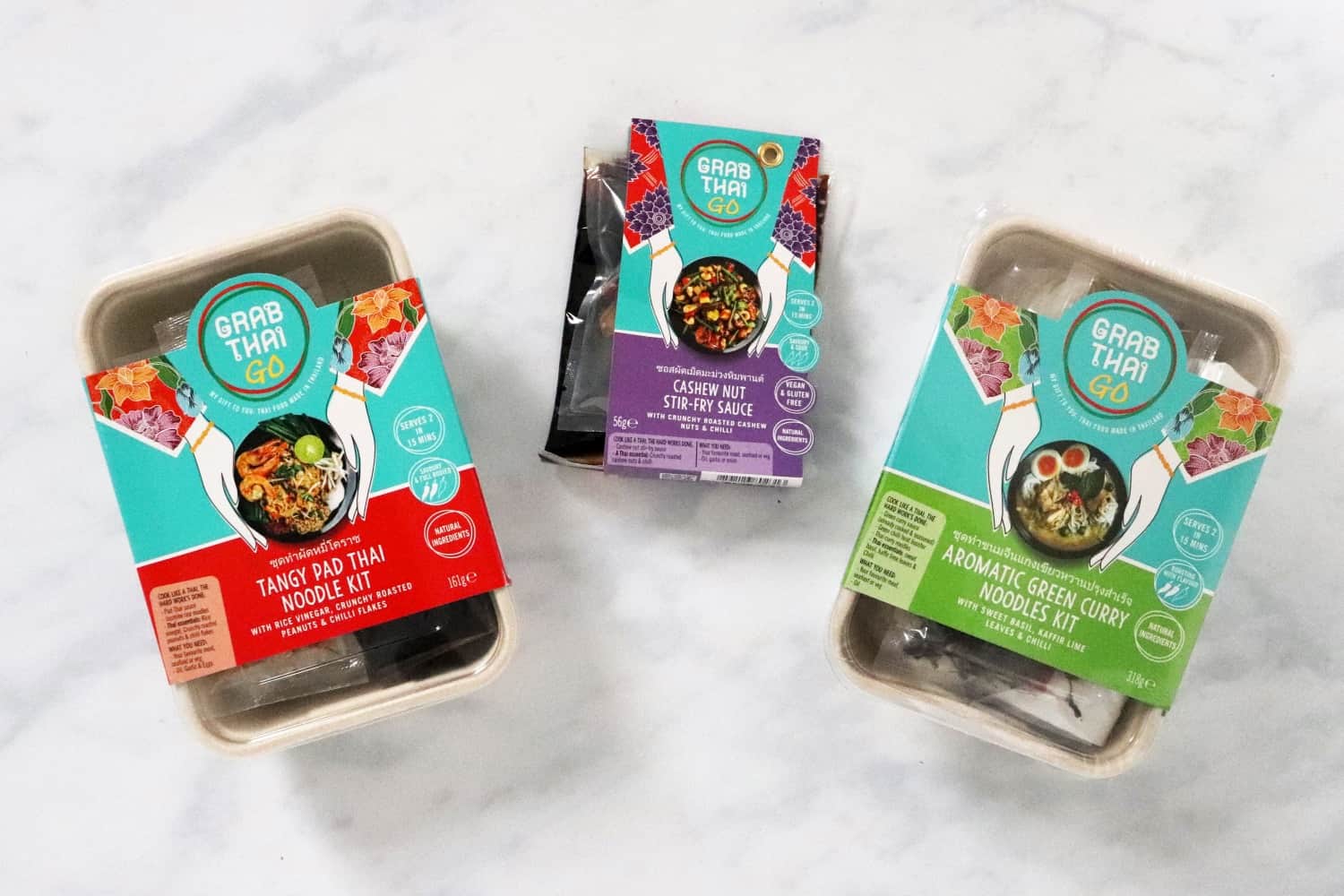 The dishes are so simple to create – just add your meat, seafood, fish or vegetables and within 15 minutes you'll have a delicious and authentic Thai meal on your table.
* New books
This month the children have been enjoying so many new books but their favourite book related thing was the Tales by Mail box that arrived a week or so before Christmas.
A fantastic subscription box for children, it includes two fantastic but slightly less mainstream books that your children will love but won't already have on their bookshelves.
It also includes activities, bookmarks and treats that are so exciting for a child to unpack and even more exciting to read and enjoy through the month. You can find out more about Tales by Mail over on their website.
Fresh air
Since Tier 4 was announced here a few days before Christmas we haven't really ventured out much. But, on Christmas Eve we went for a walk at a local country park and it was just the outing we needed. We left home early to beat the crowds and even squeezed in a little play in the play park before heading home for hot chocolate.
* Fun collaborations
In the week before Christmas we had a few lovely blog collaborations that the children really loved and which were a great fit for our family. One was sharing our Lego creations in the run up to Christmas.
Another saw us heading to our local bowling alley, which is something we hadn't done in years and such a lovely day out. We'll be going again just as soon as our Tier-4-ness ends!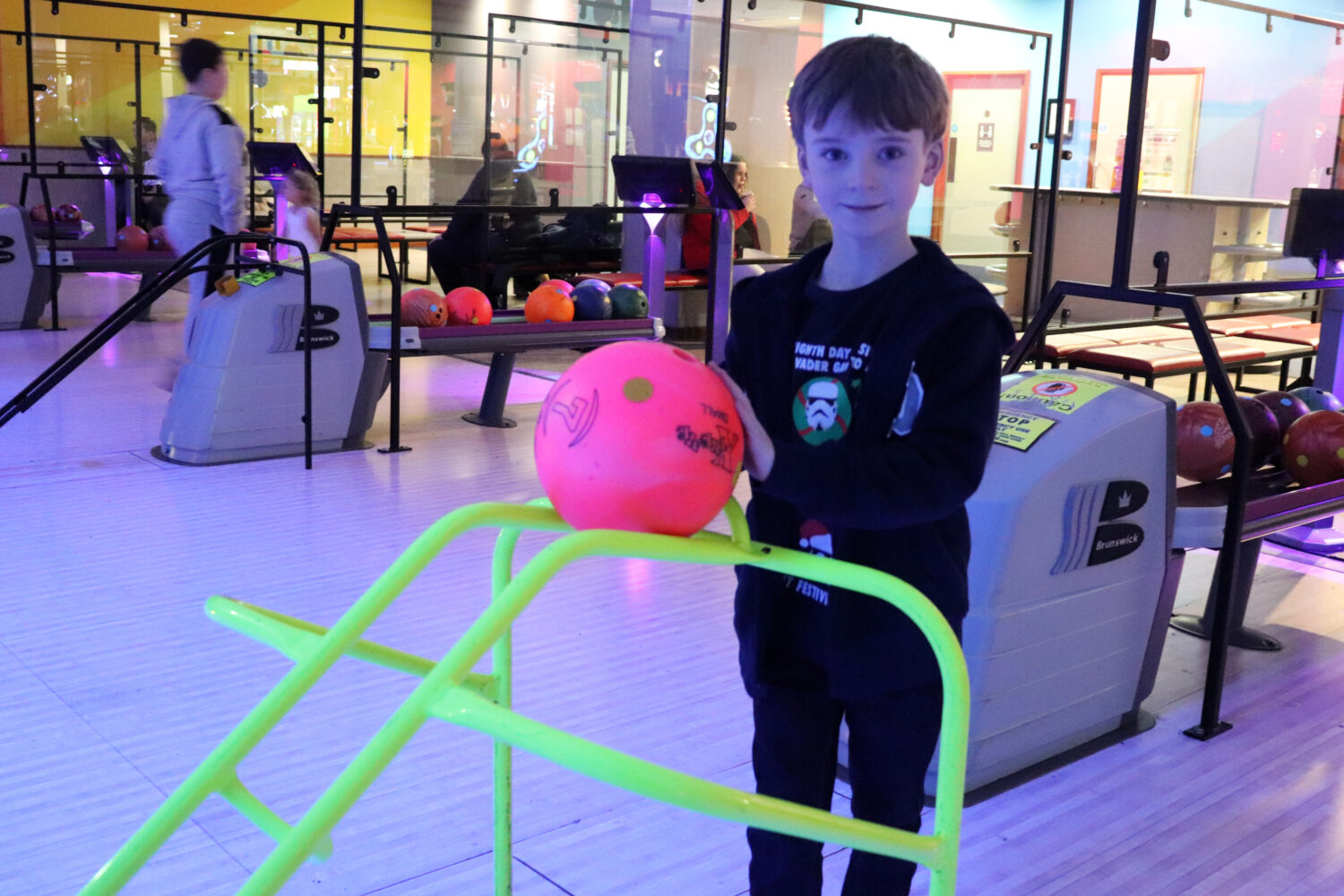 And we also had a new Nintendo Switch delivered with a couple of games that the children absolutely loved playing and expanded our Nintendo collection nicely! These were all a great start to the Christmas treats and surprises.
And there you have it – our December, very nearly done and once again in a lockdown. Things have been feeling pretty gloomy of late but I have faith that life will be a lot brighter soon – and it's definitely taught me to cherish the little things.
I hope you had a lovely Christmas – and have a wonderful New Year when the time comes too.