Some of the items featured in this post were provided for us to feature and some I have been paid to include. I've added a * next to those elements for reference.
This post contains affiliate links and I may receive commission if you visit a link and buy something. Purchasing via an affiliate link doesn't cost you any extra, and I only recommend products and services I trust.
It's that time of the month where I share everything we've liked and loved over the last few weeks. As we've spent most of August on holiday, there has been so much that we've enjoyed. I'll share some of it here but will write in more detail over the coming weeks.
Holidays
We spent three weeks in Florida and had just the best time. We stayed in a villa, enjoyed blazing sunshine and almost daily thunderstorms in the afternoon. It was so good to have such a nice chunk of time as a family and usually we're ready to come home when our holiday ends. This time though we could have easily stayed for longer. It was a wonderful break.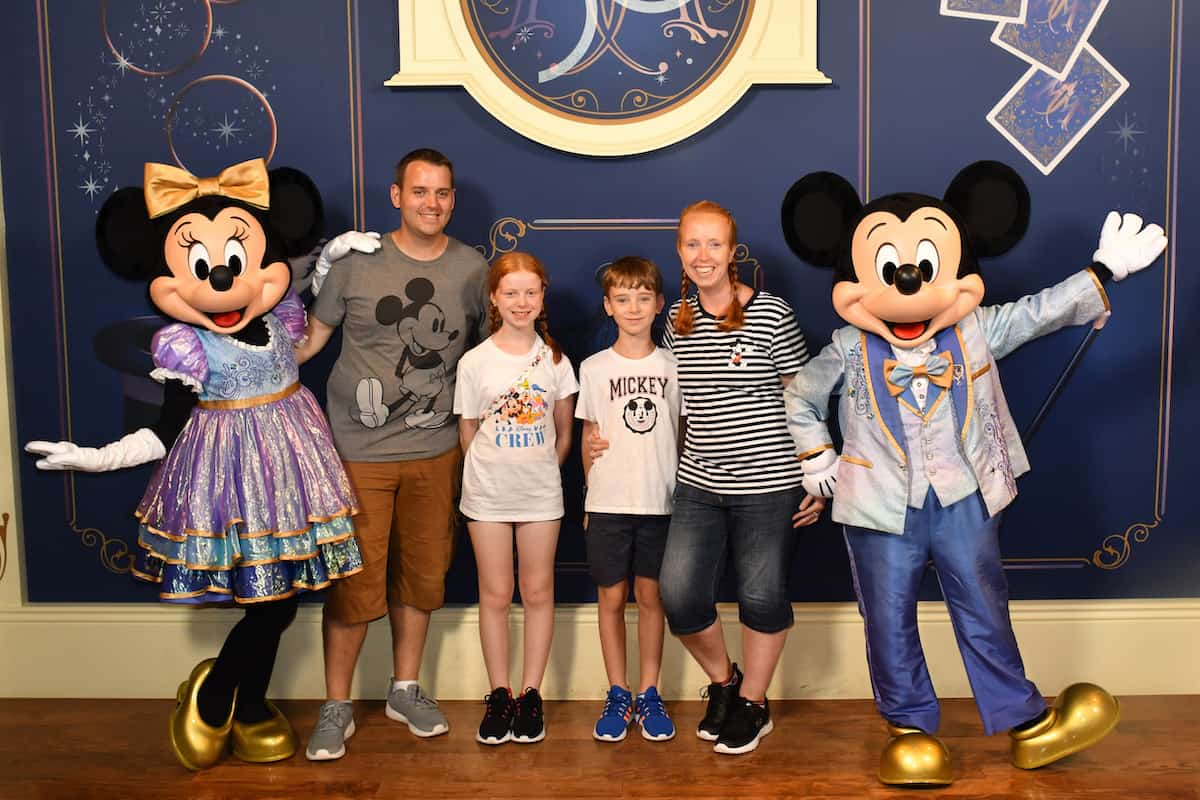 Days out
Whilst we were on holiday we did so much! There were trips to the Walt Disney World parks – Magic Kingdom, Animal Kingdom, Epcot and Hollywood Studios plus the Universal parks too – Universal Studios and Islands of Adventure.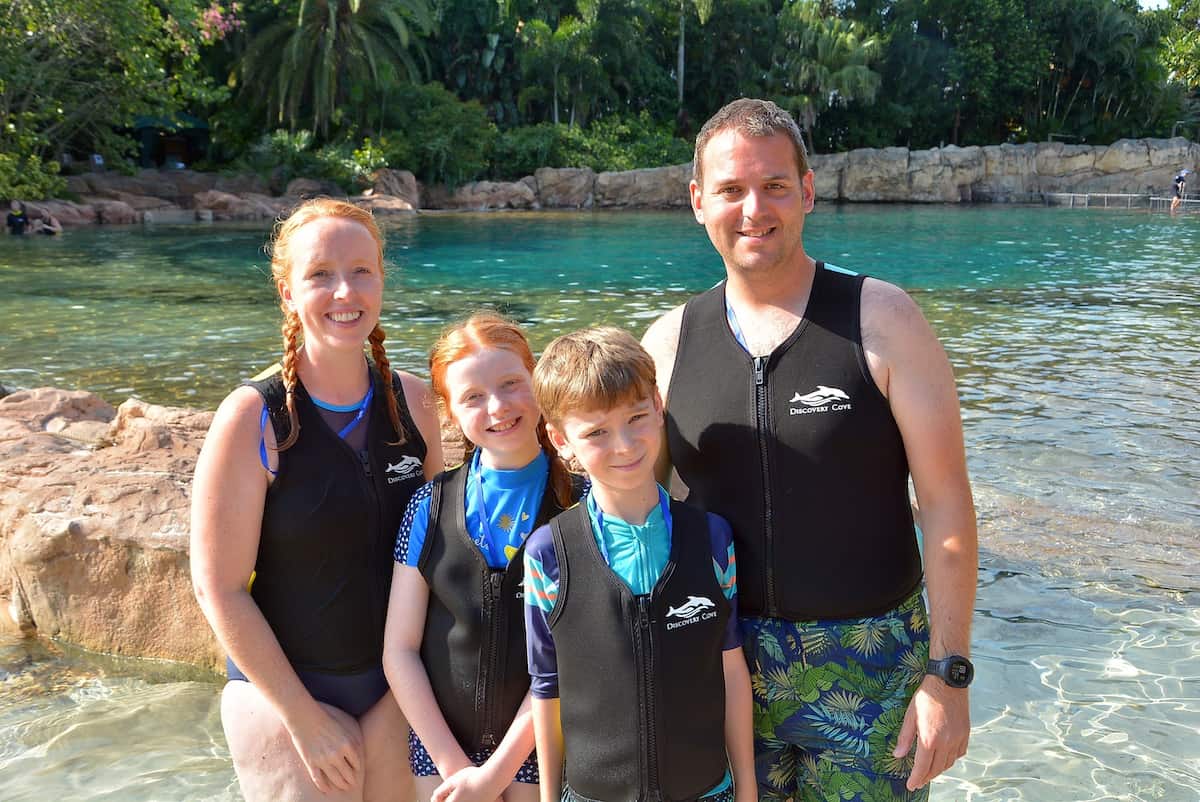 We also went to Discovery Cove and swam with dolphins, went to Seaworld and dined with orcas, Busch Gardens and another fantastic trip to the Kennedy Space Center. We saw rocket launches from our villa, spent time at the Aquatica and Typhoon Lagoon water parks and went back to Legoland Florida. Plus so much more – it was a jam packed holiday.
* New books
The children have been enjoying so many new books over the holidays – and we bought a few new ones in America too. Always Clementine is about the adventures of a mouse who has run away from a laboratory where she was bred. She's super clever and has lovely human friends who help her to earn her freedom. LP really enjoyed it – and it's made her want to read more from Charlie Corosiak too.
LP and Little Man have loved Pamela Butchart books for years. The Baby Aliens series is a firm favourite of theirs and so The Secret School Invasion was a must read. They couldn't wait for it to be released. The books are funny and inspiring – even the most reluctant reader will want to know what happens when Izzy's school merges with the rival school in town. It's a fantastic undercover adventure that all children will love.
The Story Shop – Anchors Away is the second in the Story Shop series. Containing three linked stories, the latest Story Shop installment takes Pearl on a mission to steal the priceless Black Pearl as captain of her ship. The Story Shop is home to so many stories, where anyone can take on any adventure and it's a fantastic front for so many different stories. The kids can't wait to see where characters are taken next!
Ghostly Getaway is the latest in the Diary of an Accidental Witch series. It follows Bea Black through her second term at witch school and a residential trip to haunted Cadabra Castle. It's a really fun adventure story that is perfect for fans of classic witch stories with many laugh aloud moments.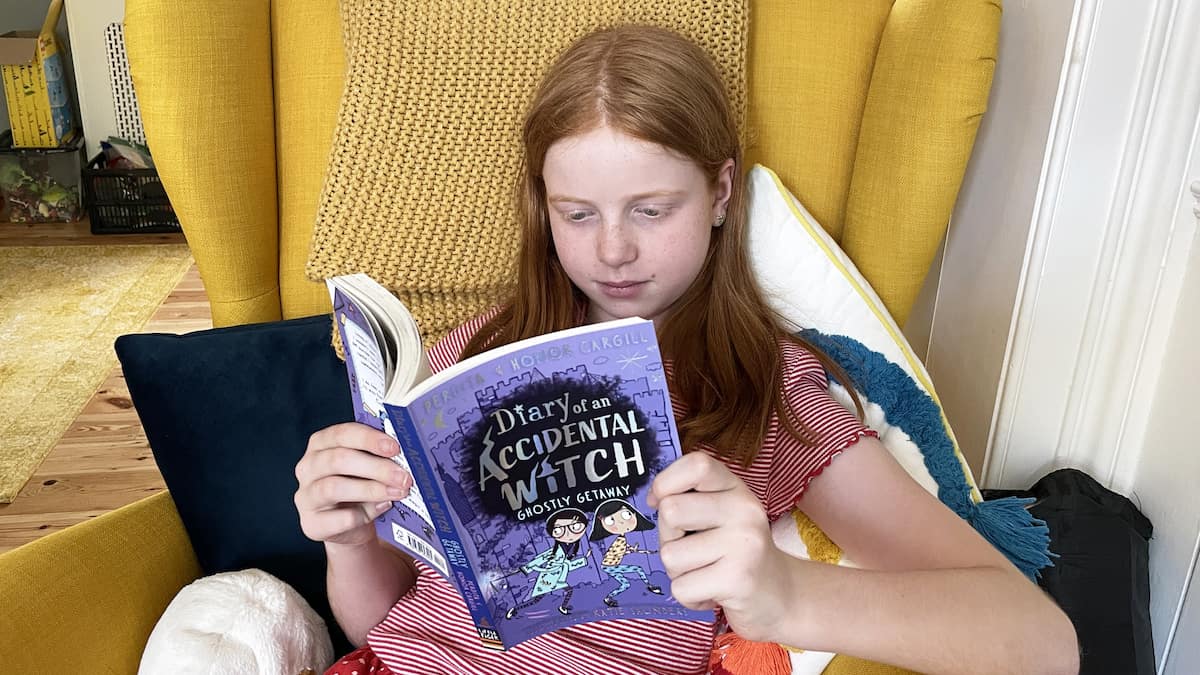 The first The Feeling Good Club book is Smash Your Worries Bella, is written in a really child friendly, journal format, helping children to explore their own feelings and emotions whilst reading the book. Featuring a lovely cast of characters and The Feeling Good Club, where children can share their problems and express their feelings, it's a really inspiring book for children.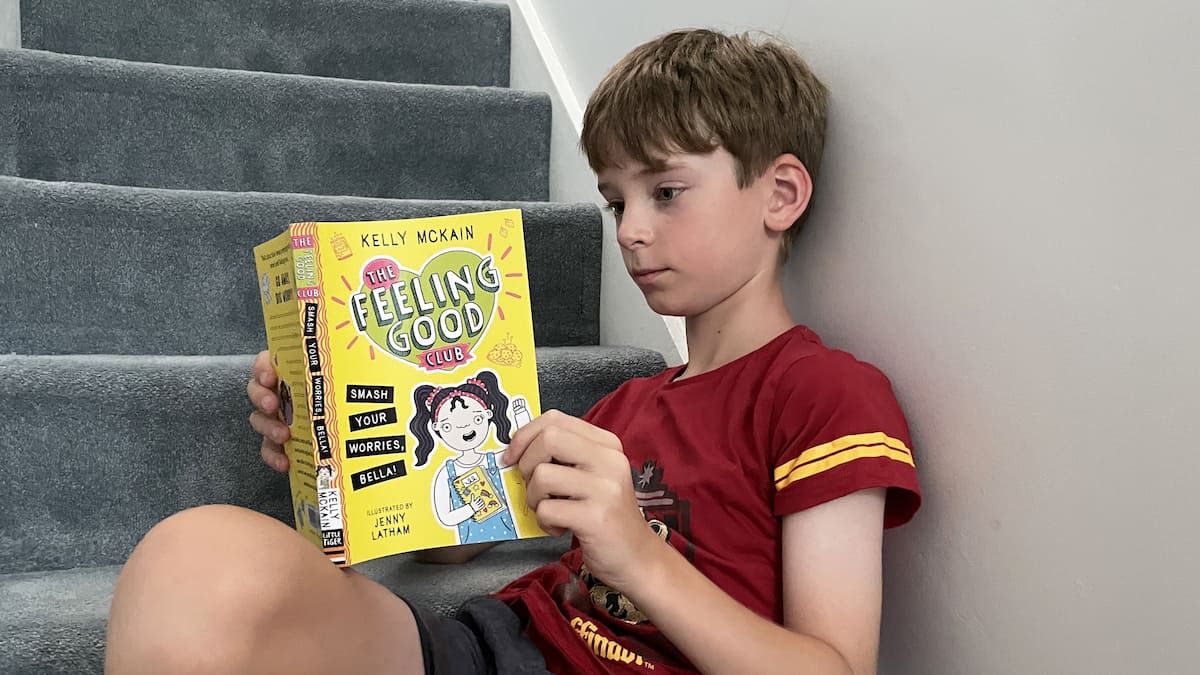 Lastly, we were sent a proof copy of Running Out Of Time that LP read as soon as it arrived. It follows Alex and his father who flee their home and travel across Europe, with Alex ending up alone and with just one gift that can help him to safety – the ability to steal time, 15 seconds at a time. It's a real edge of your seat book that kept LP hooked until the very end.
* New meals
This month we've been lucky enough to try out a range of meals from ByRuby. Designed for adults and perfect for parents to have when the kids are in bed, the meals are easy to cook and are restaurant quality – amazingly tasty food ready when you are.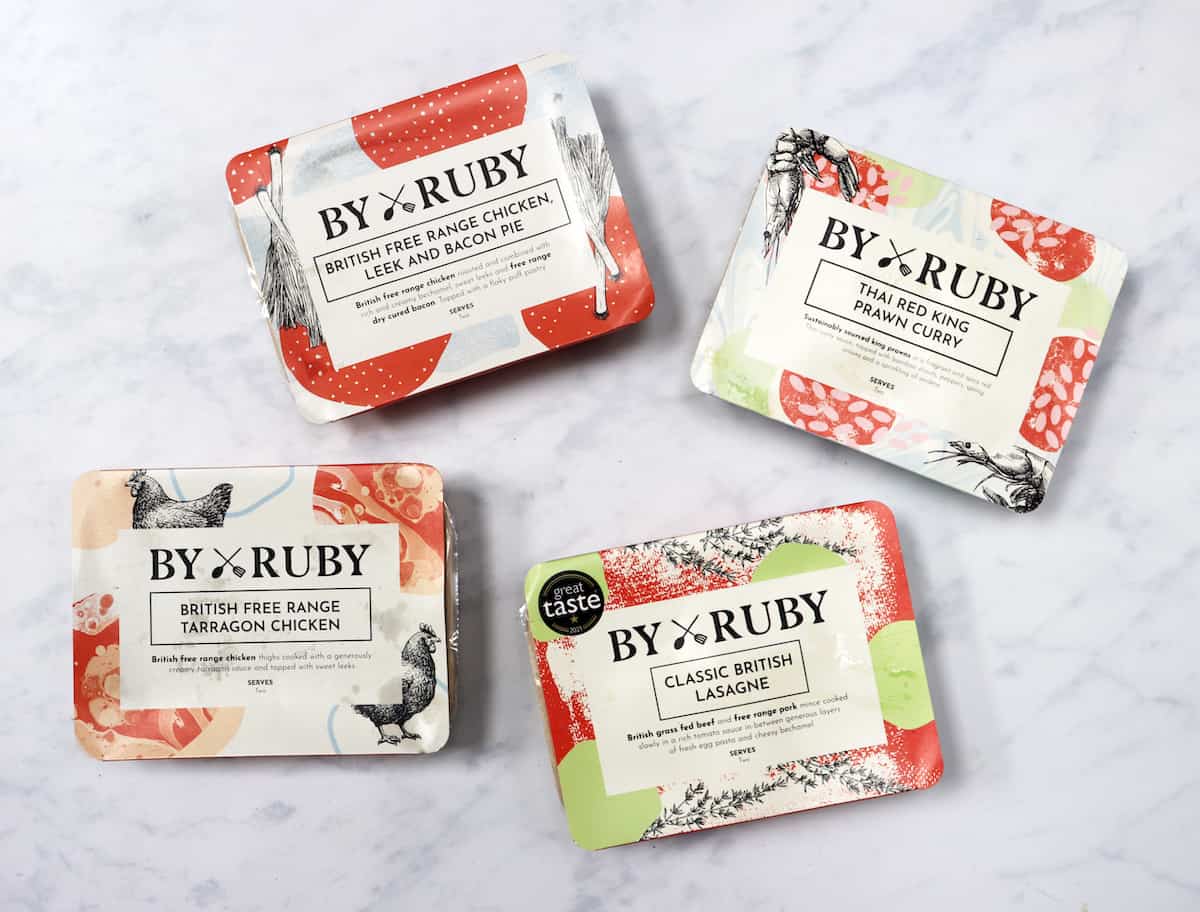 Every ByRuby meal that we've tried so far has turned out perfectly – the lasagne was nicer than any we have tried before. With a rich meat sauce, full of flavour and a creamy white sauce, it was hearty and delicious. The Tarragon Chicken couldn't have been nicer either. All we have to do is rustle up some side dishes and we have meals that are perfect for a simple evening in or date night. We'll definitely be ordering from ByRuby again.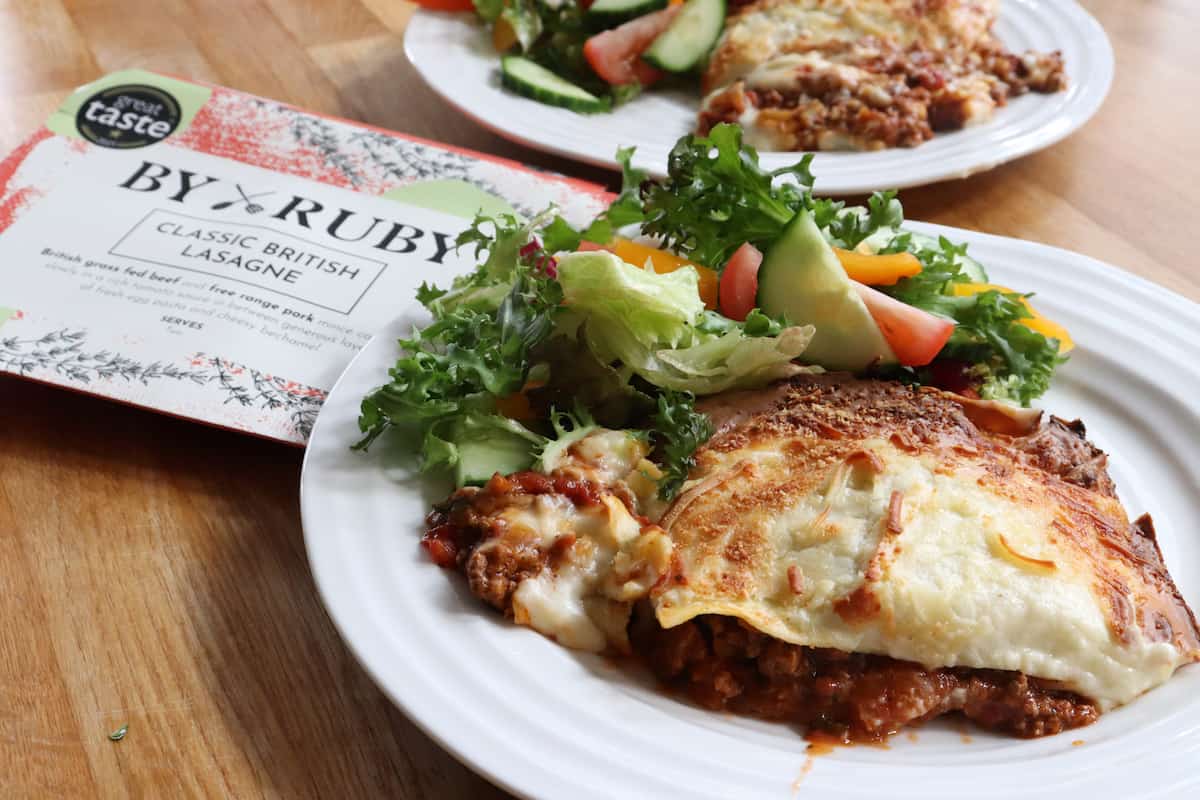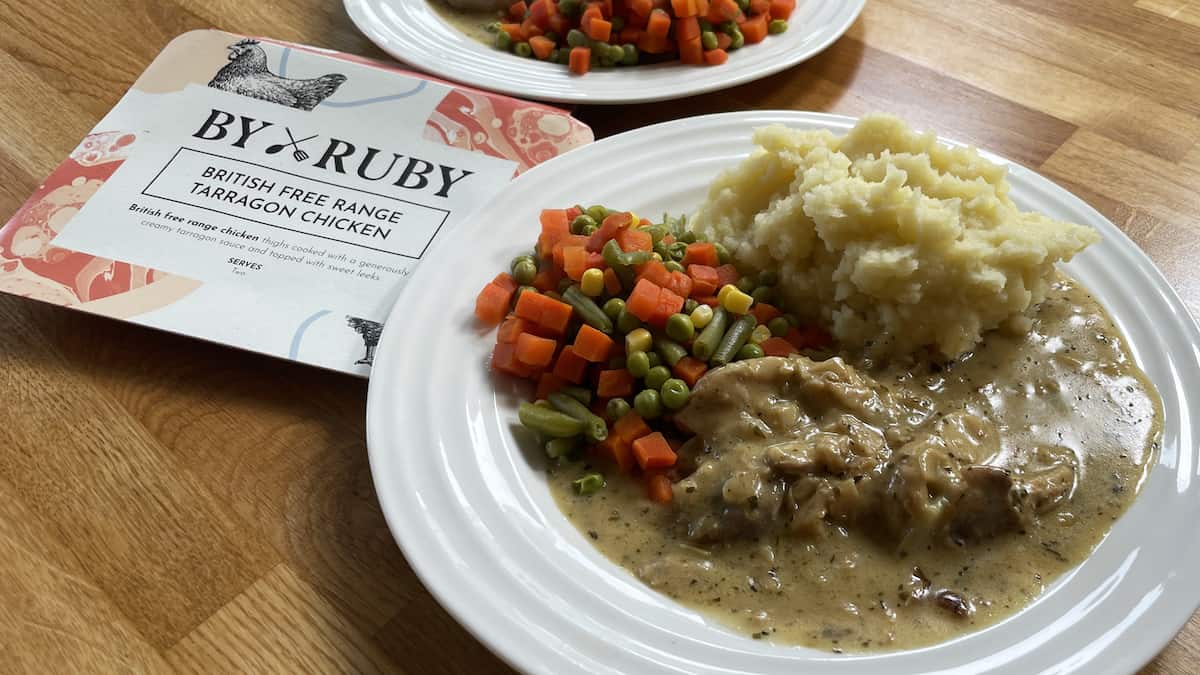 * Make up free holidays
Over the holidays I have loved being makeup free. I got my eyelashes tinted before we left and it's been so nice to just wear my face of freckles, without any makeup in sight. I'm aiming to carry on being makeup free as my face really thanks me for it and I'm also adding lash serum to my routine to make the most of my eyelashes without needing to worry about mascara. I can't wait for thicker, fuller lashes!
And there you have everything we've loved this month. It's LP's 11th birthday tomorrow and she's off to secondary school in just over a week so I'm sure I'll have a lot more to tell you about next month too! I hope you've all had a lovely August!