Some of the items featured in this post were provided for us to feature. I've added a * next to those items for reference.
This post contains affiliate links and I may receive commission if you visit a link and buy something. Purchasing via an affiliate link doesn't cost you any extra, and I only recommend products and services I trust.
It's that time of the month where I share all the lovely things we've been doing, places we've been and things we've enjoyed. This may take a while – August has been lovely! If you read to the end there's a lovely little giveaway too.
Mauritius
We started the month in Mauritius and it already feels like a lifetime ago. We had such a wonderful holiday and I'll definitely be writing about it just as soon as I get a moment. We went on so many days out, had so much time to relax and had quality time together as a family. It was a great summer holiday.
* Reima Swimwear
The children spent most of our holiday in the pool and they were sent Reima Sunsafe suits that they loved wearing. I really like all in one swim suits for the sun as I am pretty hot on sun protection and these swimsuits leave a lot less skin exposed than a normal swimming costume.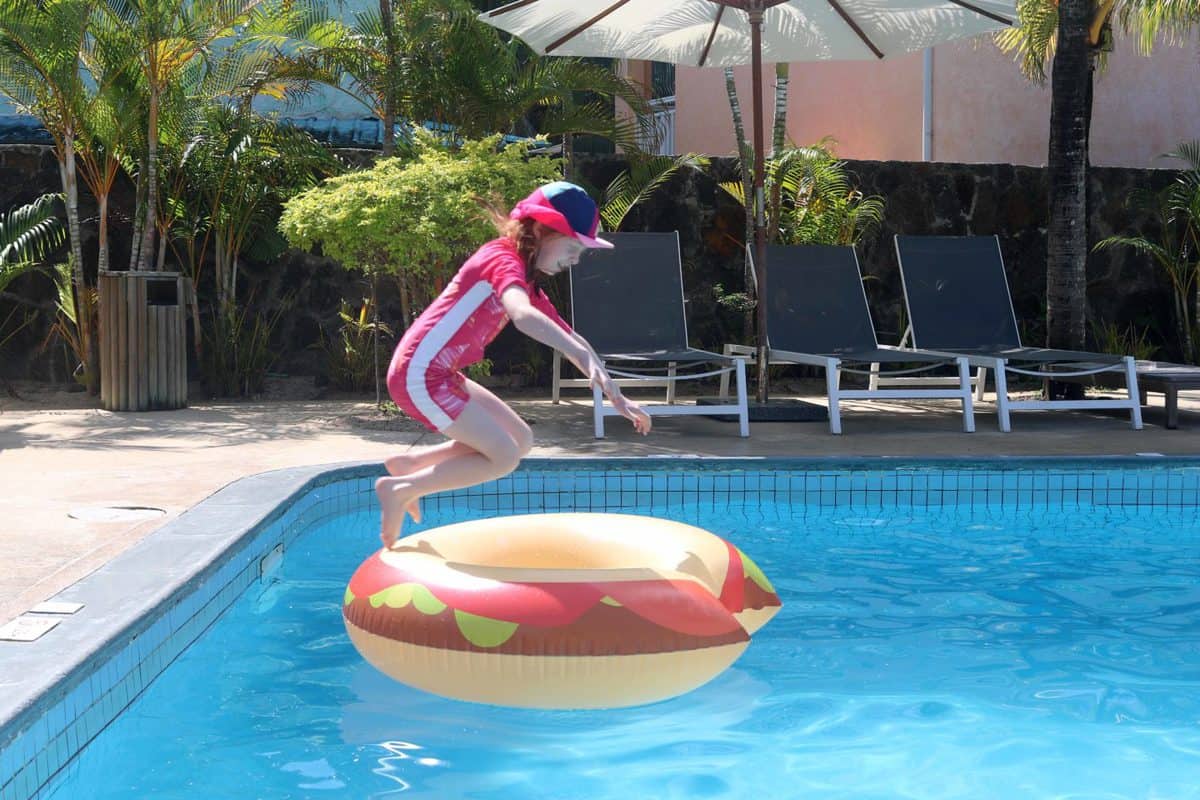 The children found them really comfortable and they happily jumped in the pool and swam for hours in them. Dave also pointed out that from a safety perspective the children were easy to spot and the colours stood out well if they ever got into difficulty in the water.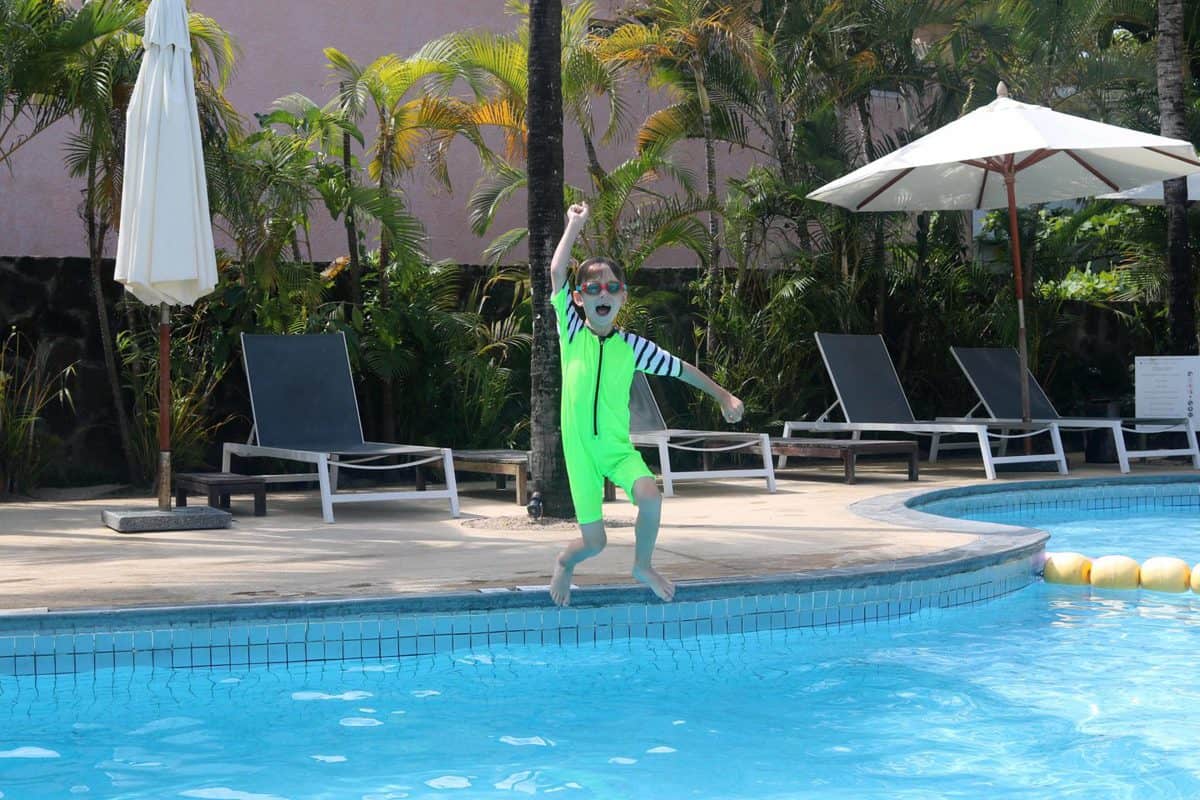 * Back to School Ready
We've been getting everything ready for going back to school next week. The uniforms are labelled and in the wardrobes, the bags are packed and Kambukka sent the children's drinks bottles for the new school year too.
Little Man's is the perfect size for him in the Infants, with a superhero design, a fold away carry handle and a spout that is easy to drink from and clicks away when not in use helping it to be really leakproof and hygienic too!
LP's bottle is bigger and looks more grown up, perfect for her Junior school years. It has the same handle and lid design as her brother's bottle and both are so strong and durable – something we always look for in bottles for school. They're BPA free and dishwasher safe and I have no doubt they'll be used every day throughout the school year and probably at weekends too!
If you'd like to buy a Kambukka bottle for your children use code BACKTOSCHOOL for free shipping until 20th September valid on all kids or regular bottles. You can see the full Kambukka range here.
National Trust
We came back from holiday and spent a day at Winkworth Arboretum, one of our closest National Trust sites. It's a huge outdoorsy day out with a lovely adventure playground and so much to look at. It was a really nice way to ease back into the summer holidays at home.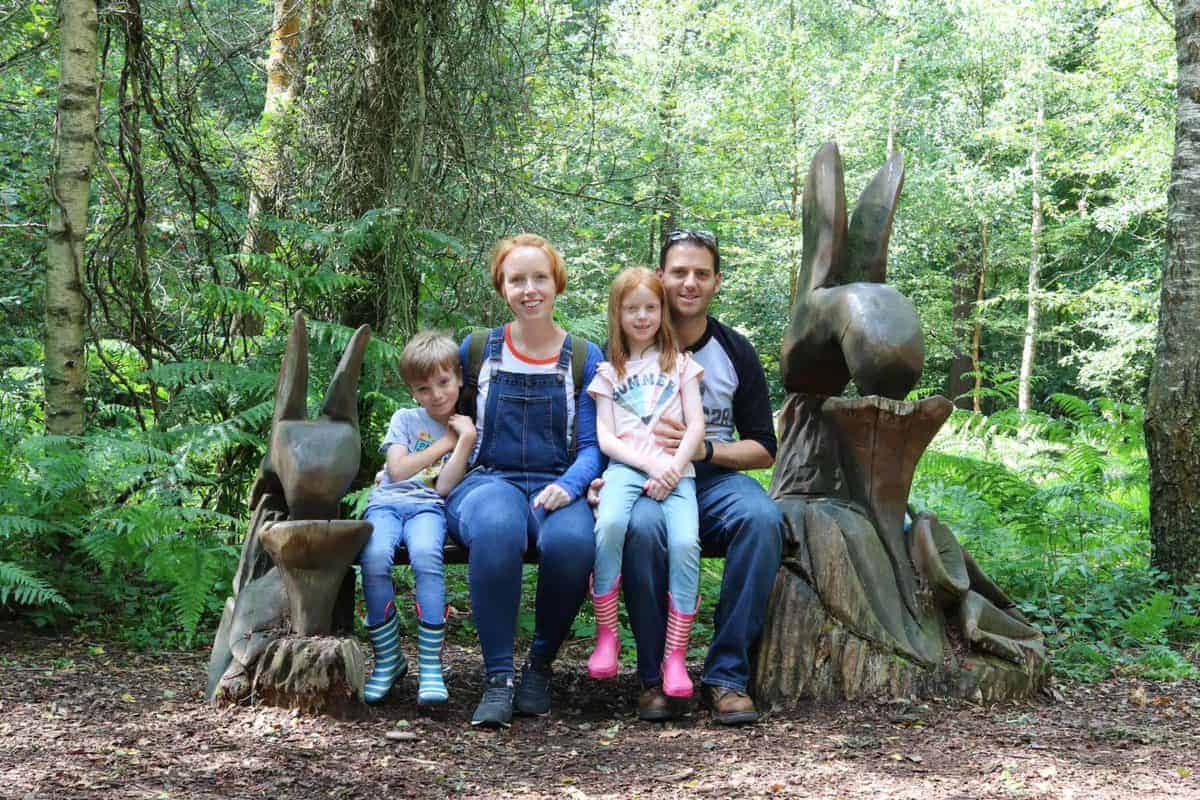 * Moon and Sun books
The children were sent Sun and Moon by Alison Oliver and loved them both. Moon is about a girl who was in the same routine each day – school, homework etc. She meets a wolf who shows her how to be more free, slow down and take in the world around her. It's a beautiful book and one I think could inspire children to really appreciate the world around them.
Sun is about a boy who loved football – it was his whole life. But, he didn't feel satisfied, until he met a fox who showed him how to be creative and use his imagination. Both books are so beautifully illustrated and ones I am sure any children would treasure.
Brighton
The children and I had a day trip to Brighton where we went to the Sea Life Centre, played in the arcades on the pier and spent time on the beach. It was a really nice way to spend a day.
* Pink Parcel
I have loved Pink Parcel since the first time I came across them a few years ago. It's a subscription box full of not only period essentials – sanitary towels or tampons – but also a selection of treats to make the recipient feel better each month too!
The August box was packed full of treats – from Lyons coffee bags and Anatomicals lip protector to a Cocoba chocolate stick, a Floss lip gloss and so much more. It's definitely a highlight of my month.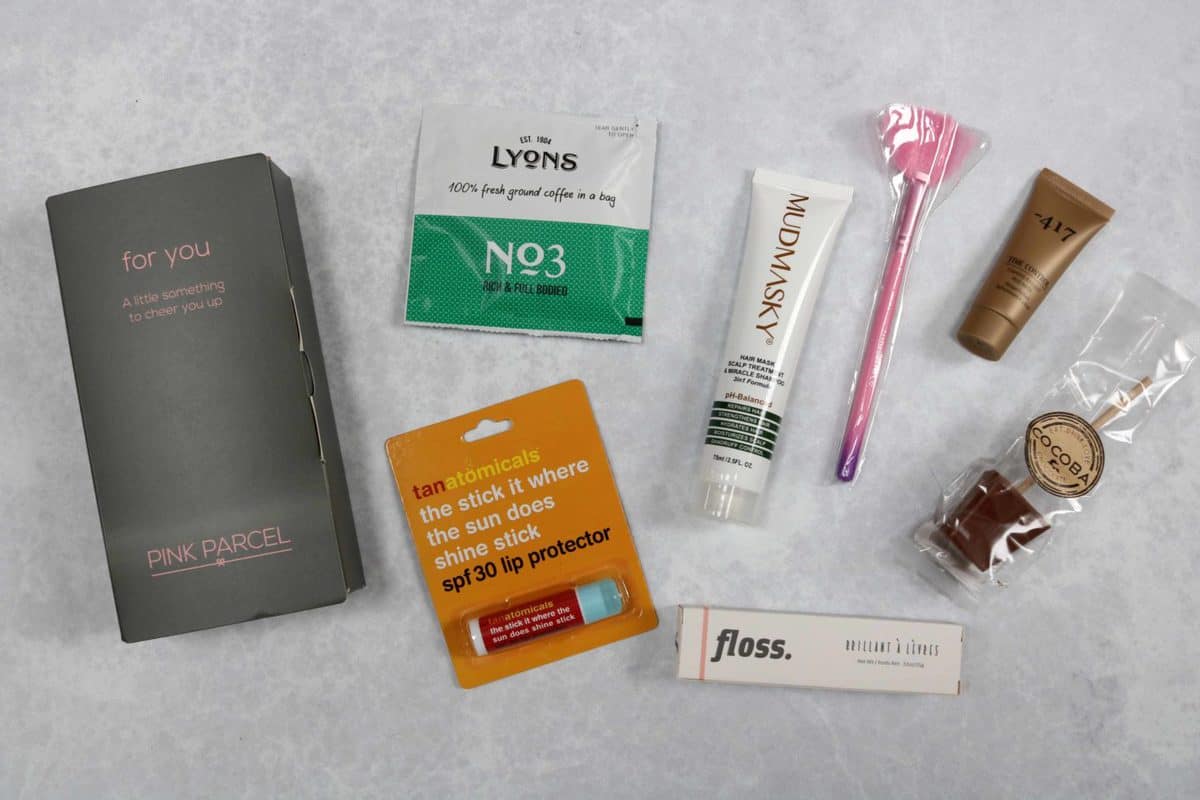 Ed Sheeran
We managed to get Ed Sheeran tickets the best part of a year ago to see him play in Leeds. I don't think I realised at the time quite how far away Leeds was – but it was well worth the 8hr round trip to see him! The concert was amazing and I have never seen one person create such amazing music and command an audience as well as Ed does. What a show.
* Potters Resort
We spent a week at Potters Resort in Norfolk with our closest friends and it was such a lovely break away. There was so much for the children to do, amazing food and fantastic staff that we didn't even consider leaving the resort to explore further afield. We can't wait to go back again in the future.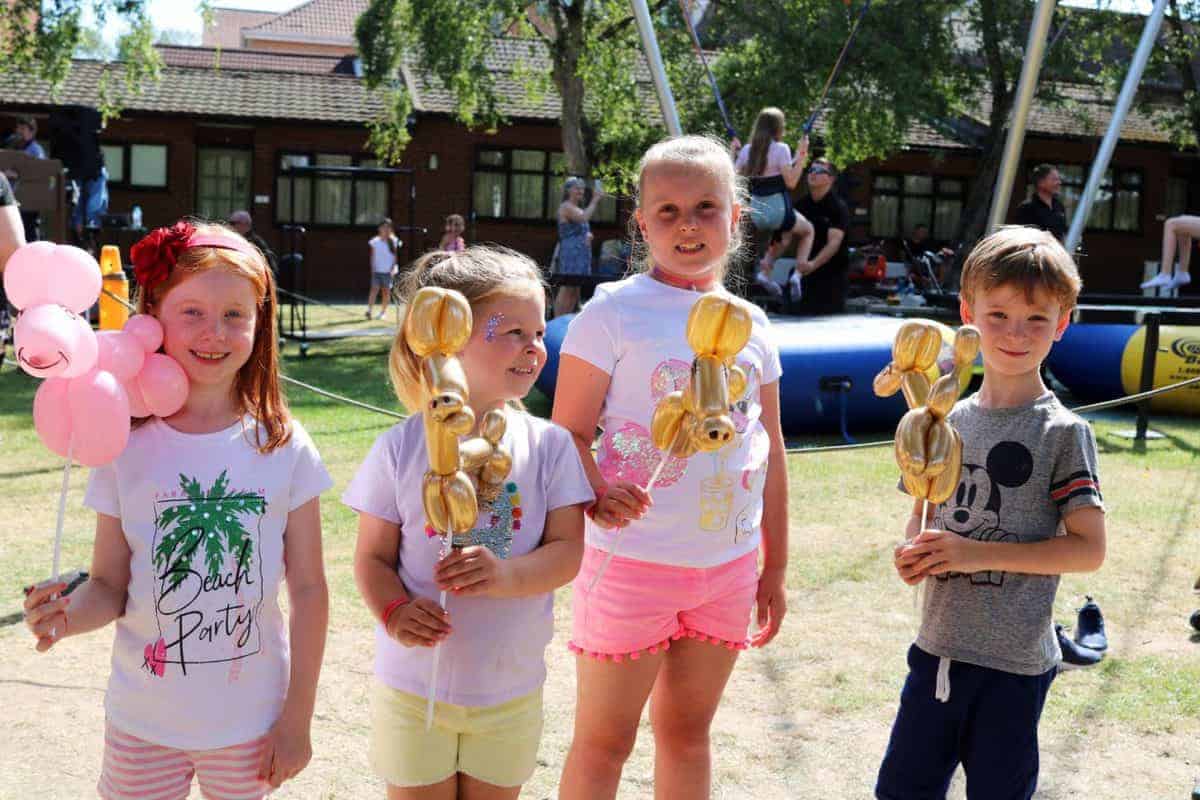 LP's Birthday
LP's birthday isn't actually until tomorrow but we had a barbecue with friends and family yesterday that was just such a lovely way to celebrate. I cannot believe she'll be eight in the morning.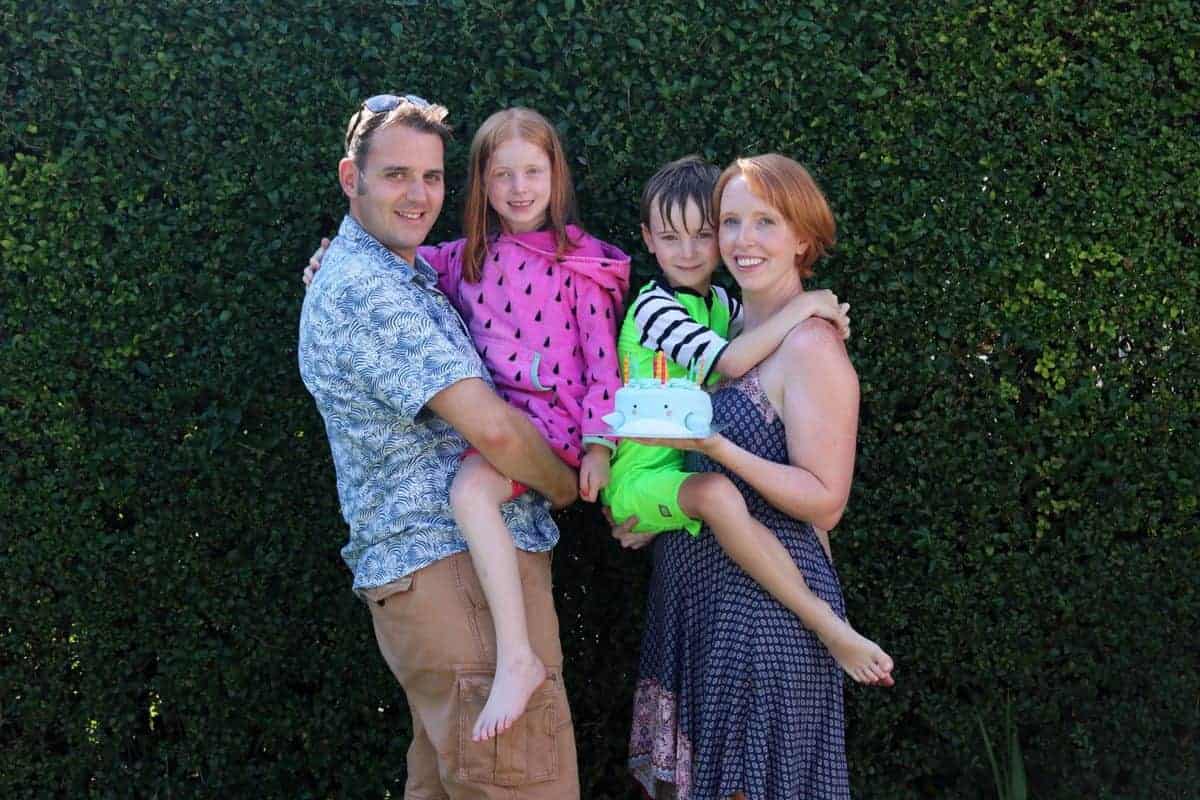 * A New Space Book
Little Man was sent The Book of Space Rockets to celebrate the anniversary of the moon landing. Space is his favourite topic and he was so excited to have a book featuring all his favourite rockets and more.
The book covers how the rockets are made, how they fly and all the different uses of rockets too. It's a really fun but informative book that Little Man really enjoyed.