Some of the items featured in this post were provided for us to feature. I've added a * next to those items for reference.
April has gone by in a flash, I can't believe we're practically in May already. I live for these warmer, longer months and all the time and positivity that the summer brings with it.
And as is now a tradition on this website, here are the things we've been loving in April:
* New books
I have read so much already this year, and am already putting together my annual 'What I Read' blog post. But, you can never have too many books and I've just started reading the books that have inspired the Bridgerton TV series. The Bridgerton Family Series 5 Books Collection Set by Julia Quinn leads you through the lives of each member of the Bridgerton family, with each book dedicated to a different Bridgerton. I'm quite excited to read the books before the next series of Bridgerton is on the TV!
Stonor Park
We finished our Easter holidays with a day at Stonor Park for their Easter Egg trail. It was one of the best days out we've had in ages and we all had such a great time. They have the most amazing adventure playground and the children loved it. You can read more about it here.
Days out
As well as Stonor, we've had a few other nice days out. A trip to a few National Trust properties – Winkworth Arboretum, The Vyne and Hatchlands Park as well as a couple of trips to California Country Park, most recently when the new play area opened. It's fantastic to have a play area like this not too far away.
* Skincare
I've been trying to get in a good skincare routine for such a long time but, thanks to Bioderma, I think this month I have finally cracked it. They sent me some of their products to try out and I've been using them religiously. It's so nice to finally get into a nice routine – and my skin is thanking me for it!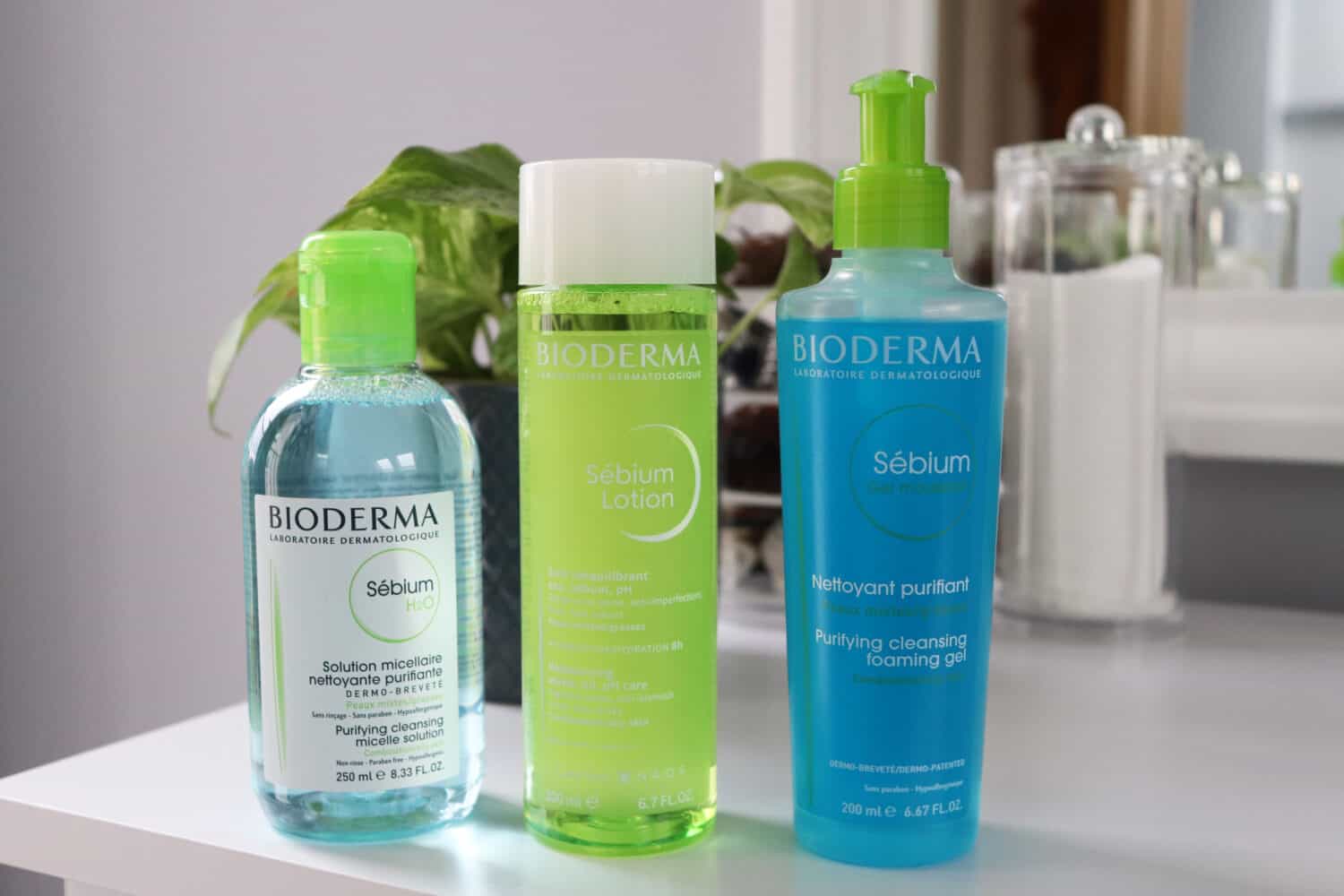 I've been using a range of Bioderma products twice a day and they've been lovely to test out. Bioderma Sebium H2O Micellar Water leaves my skin feeling clean and fresh without drying it and Bioderma Sebium Foaming Gel is a great alternative cleanser in the form of a foaming face wash which always leaves my skin feeling lovely and soft as well as super clean. I've also been trying to new Bioderma Sebium Lotion which balances skin which purifying it. I use this at night after cleansing and I can really feel a difference in my skin.
I've loved using the Bioderma products. They don't leave my skin feeling bogged down or oily and just removes all the build up from the day, leaving my skin feeling natural but refreshed. You can find out more about the Bioderma range on their website.
* Loungewear
LP and I were sent matching loungewear for a collaboration with Glamify this month and I feel like I've recruited LP to the loungewear club. I've lived in loungewear for years but LP is a new recruit – I don't think she really understood loungewear before. It's like PJs that are acceptable to wear all day!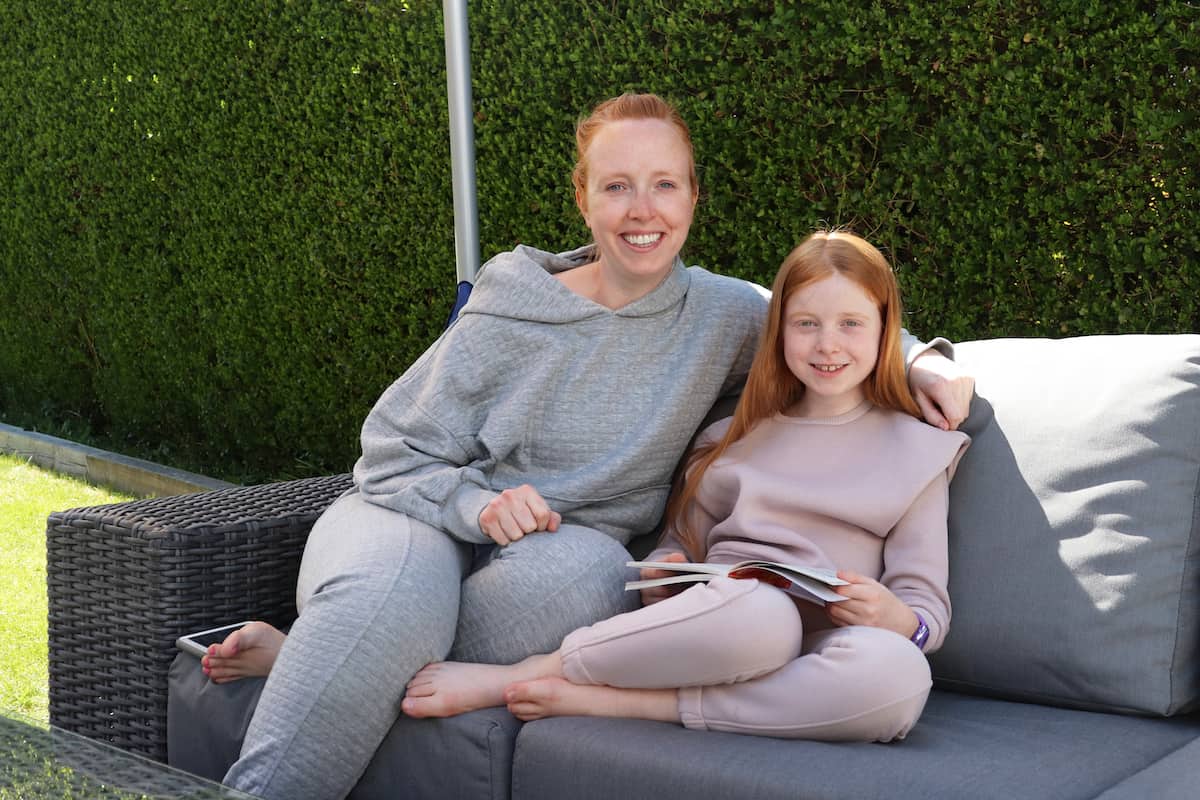 * Life Sequence
One of the most beautiful deliveries we had this month was a sample box from Life Sequence. Life Sequence are launching next month and will be selling limited edition Mystery Boxes that contain green, ethical and beautiful baby and toddler items. The cost of each box is guaranteed to be at least 25% lower than RRP of the products enclosed.
The box we were sent was a sample, showing roughly 50% of a typical Life Sequence delivery. I didn't know what to expect before the box arrived, all I knew was that the boxes contain green and ethical products like toys, creams, blankets and are a fantastic, discounted way to buy wonderful gifts for babies and toddlers.
The box we were sent was aimed at babies aged 0-6 months and contained such beautiful products from brands who I hadn't heard of but I appreciated being introduced to. It included three Wee Gallery products – an organic snuggle blanket, a clutch ball and an organic activity pad.
They are the sort of products I wouldn't have bought myself as a new parent but would have loved them as gifts. With the black and white designs which are great for a baby's developing eyesight and ethically manufactured, they really would make a lovely gift for any baby.
The box also included a Pure & Dimple London Organic Swaddle which is a really generous size and made of double layer muslin. This is the perfect blanket to swaddle a baby in – it's really breathable, lightweight and soft whilst being bleach free and undyed making it gentle on sensitive skin – and safe for new baby skin too!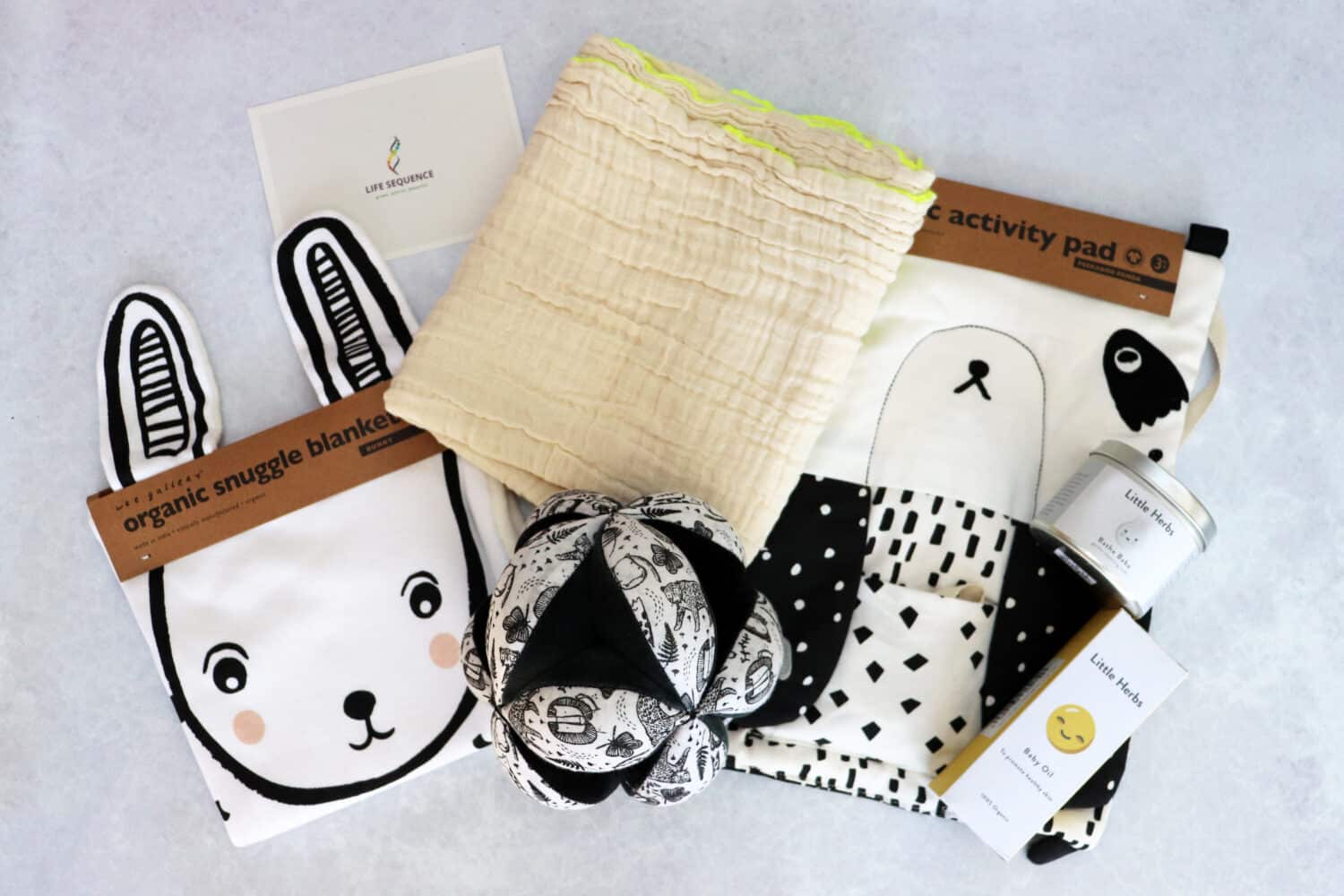 The last products were Little Herbs 100% organic skincare products for little ones. Baby Oil and the Bathe Baba gentle cleansing soak are products that any baby would appreciate – cleansing their skin whilst protecting it. The products are all chemical free and suitable for even the newest of skin.
I loved our Life Sequence box and know it will be the first thing I think to gift when friends and family have a new baby. It's such a lovely idea, full of quality, ethical and organic products that any family would really appreciate.
The first Life Sequence boxes launch on 12th May where there will be 50 boxes for 0-6 Months and 50 boxes for 1-2 Years available. You can find out more about Life Sequence over on their website.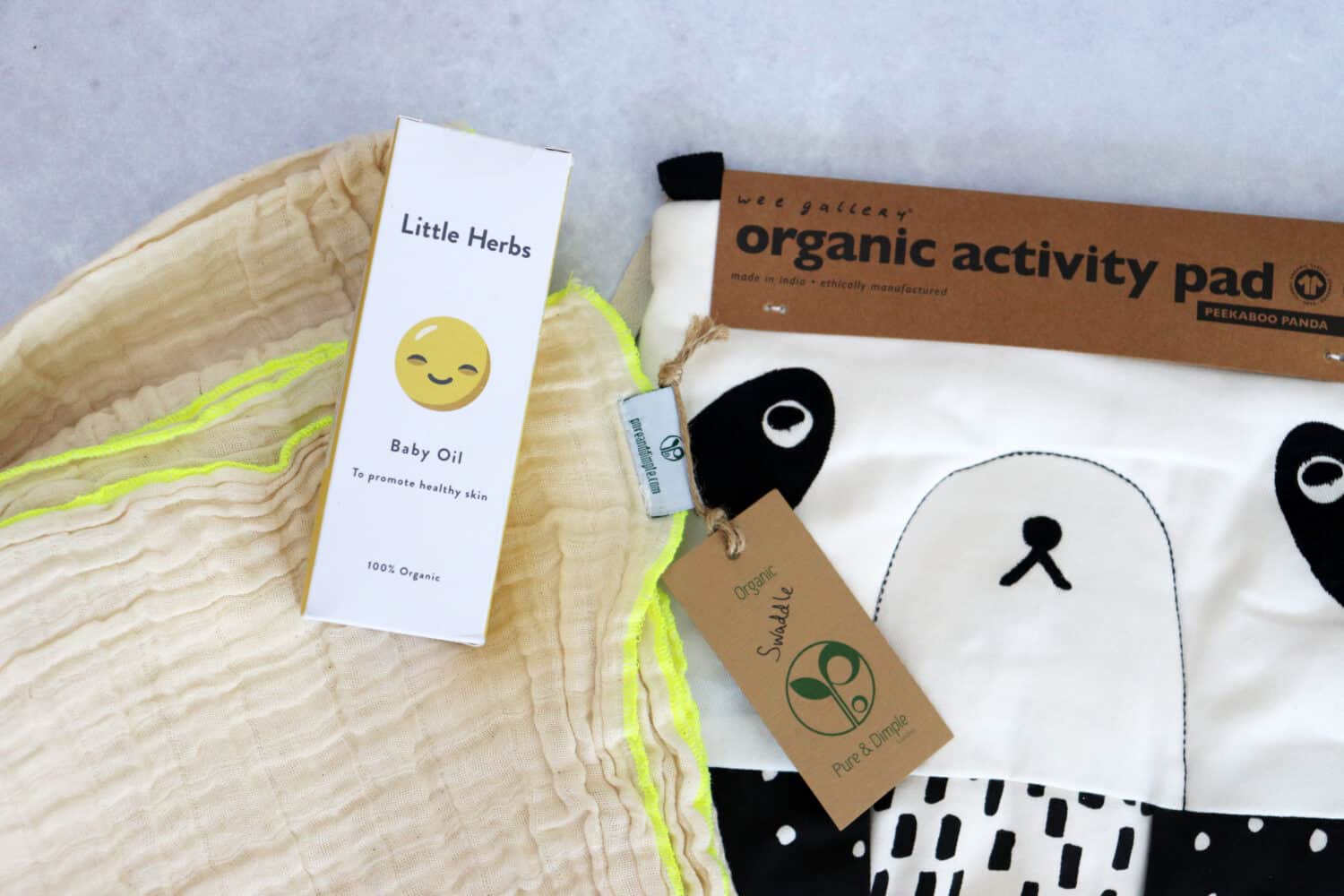 Sunny weather
The thing we've loved most this month is the nicer weather. It's made such a change to have the sun shining, to be able to go outside without coats and to just feel the sun on our faces. It's been lovely.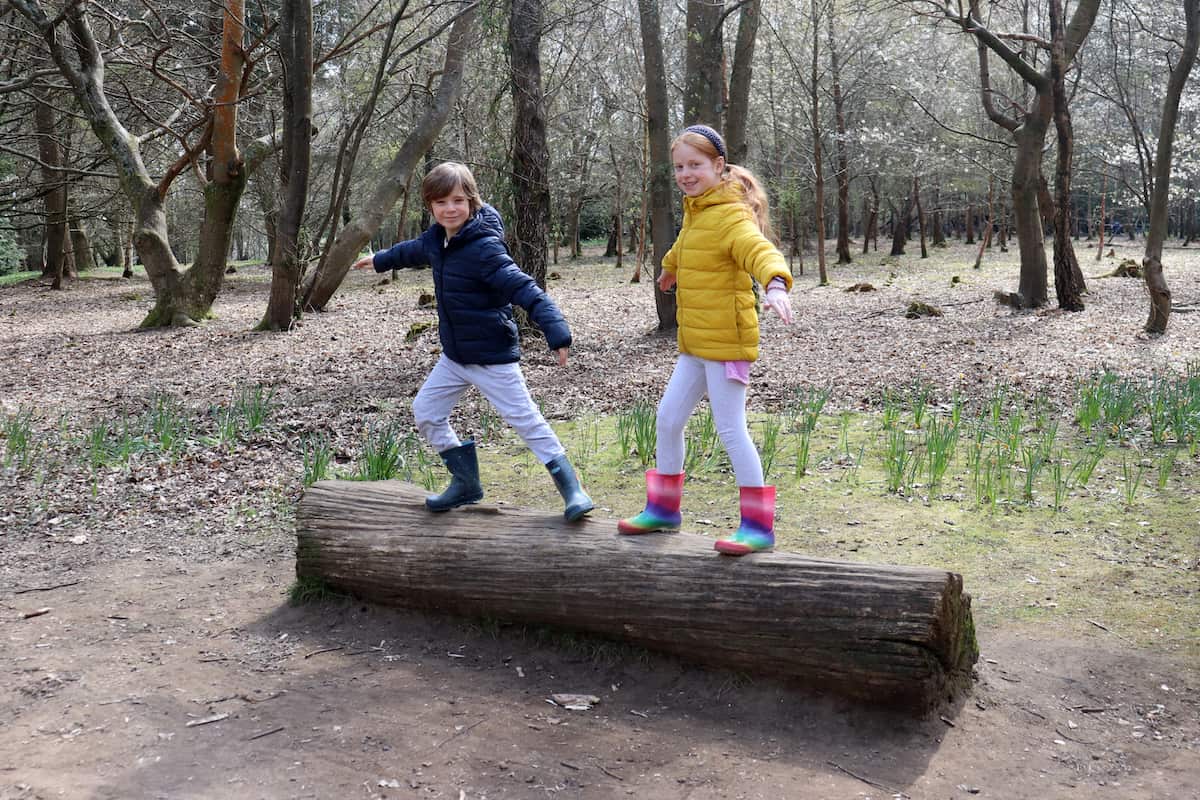 So there you have our April. A really lovely month, full of time outside and time together. It's been lovely and I'm now really looking forward to May and more of the same! I hope you've had a lovely April too.