Some of the items featured in this post were provided for us to feature. I've added a * next to those items for reference.
This post contains affiliate links and I may receive commission if you visit a link and buy something. Purchasing via an affiliate link doesn't cost you any extra, and I only recommend products and services I trust.
It's that time of the month again where I link up with Stevie to share all the things that we've loved over the last few weeks. I love this time of the month as I get to look back at all the days out and nice things with enjoyed and it's always such a positive point to the month.
So here's everything we have loved in August:
*Kidzania
The children had a great day at Kidzania this month where Little Man got to have his very first proper Kidzania experience. They both did so many activities, earned loads of Kidzania currency and would have happily spent the rest of the day there after our four hours was up.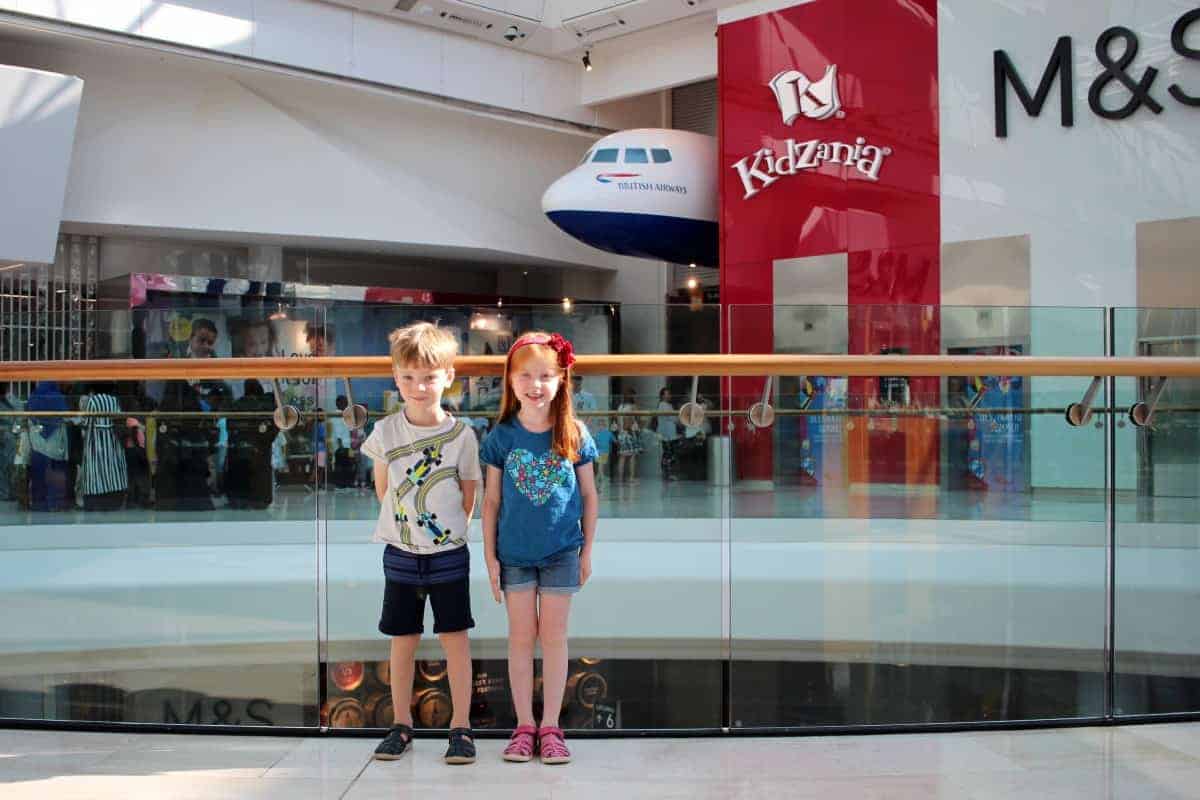 *MYnd Kraft
MYnd Kraft is a new card game, that is aimed at 7 years and above. It combines traditional turn based card games with the concept of computer coding. There are Action Cards and Number Cards with coding elements on them, all featuring bright, bold colours and cards that are glossy and hardwearing.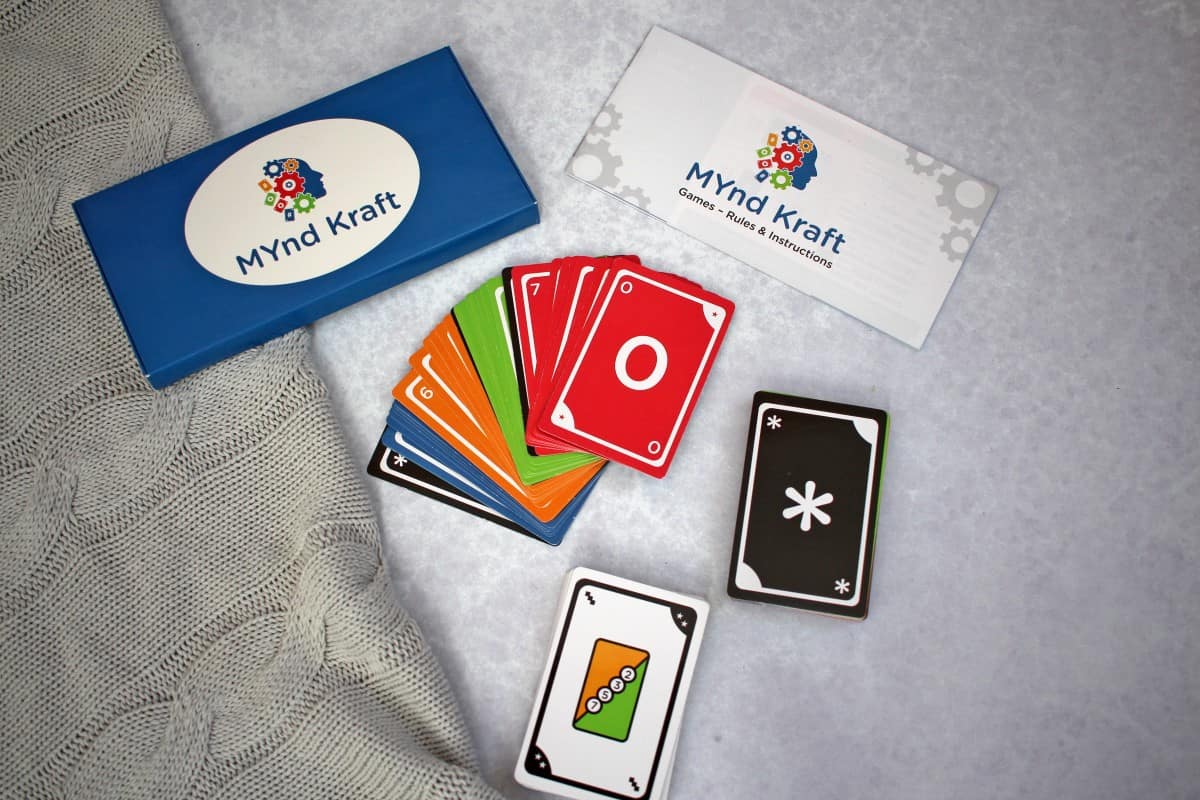 There are seven different ways to play the game, each one getting more difficult as the players' confidence increases. Each Action Card presents problems based on programming ideas that can be solved with the Number Cards. Points are scored for solving the action cards with the highest score winning. It takes a bit of getting used to but once the concept is understood it makes for an enjoyable game that the whole family can play together. The addition of the coding element brings a traditional matching card game into the modern era and will help players to understand the growing field of computer programming too.
LP is not quite seven and so some of the elements of the game she found tricky but when Dave and I played together it was like a modern day Uno – quite fast paced and fun. MYnd Kraft is launching on Kickstarter today with an Earlybird Special price of £13 for two weeks and £15 after that. You can find out more about the game over on their Kickstarter page which will be live from 3pm today.
*St Grizzle's School for Girls Books
LP absolutely loves to read and this month she discovered the St Grizzle's School for Girls series with the new Gremlins and Pesky Guests book. She ploughed through it in the space of a day and now wants the rest of the books in the series as soon as possible.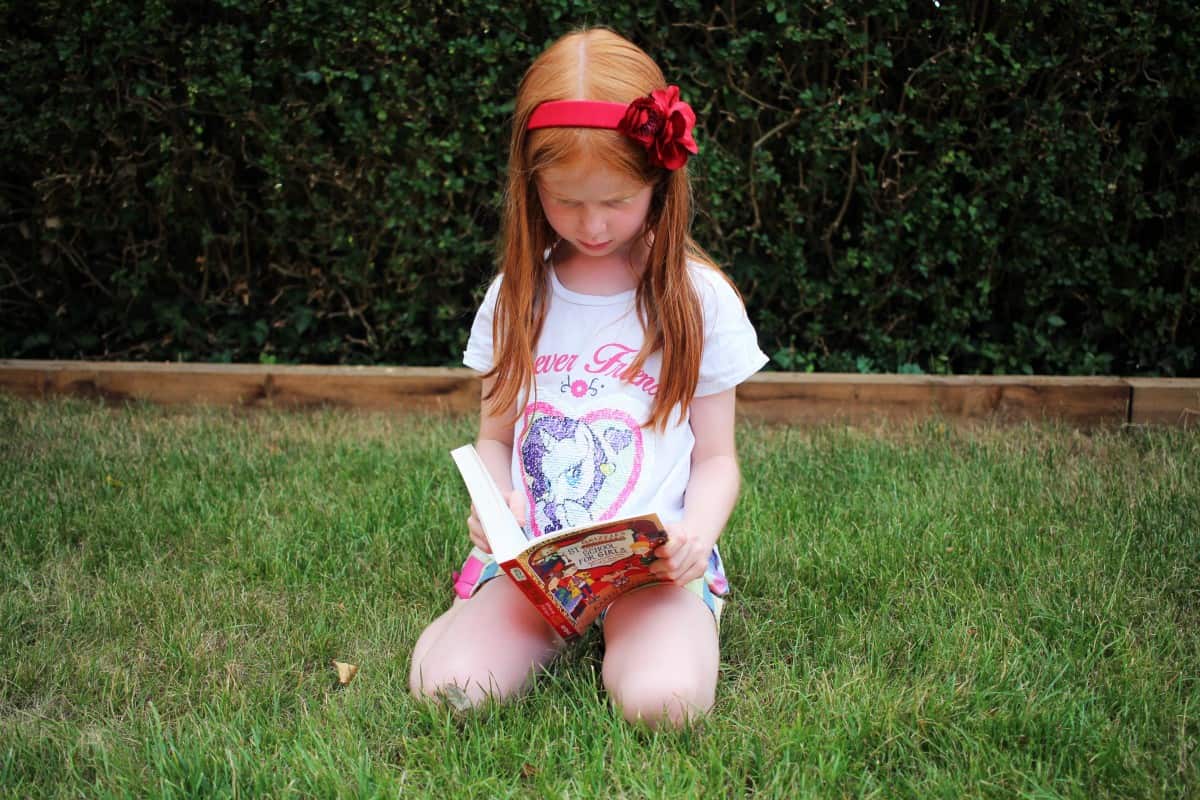 St Grizzle's School for Girls is a madder than mad boarding school with such great characters and so much going on that LP loved how fast paced and fun the story was. It was easy for her to read with little illustrations dotted throughout and she really enjoyed it.
*Paddle Boarding
Dave and I went to London earlier this month to spend the evening paddle boarding on the Regent's Canal. It was such a great experience and one I'm sure we'll repeat. It's the sort of activity we had always thought to do on holiday but not just here in our favourite city. I'm already looking at more dates to do it before the year is out.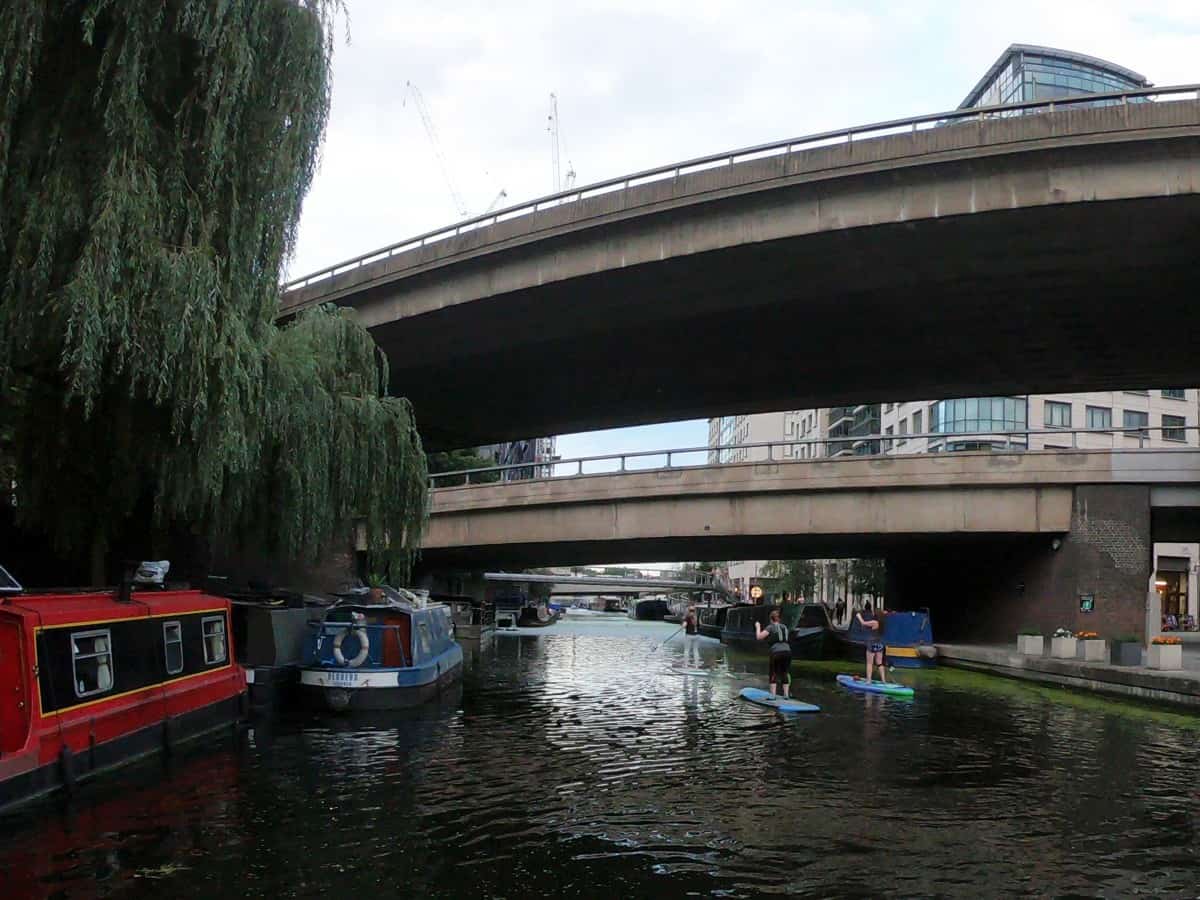 *Foooty
Little Man has just got into playing football and loves nothing more than kicking a ball around but, sometimes you don't have a ball to hand – or space to carry a ball with you. So when we were sent Foooty to try out Little Man was happy to find that he could now have a ball with him at all times – and any shape ball he wanted too.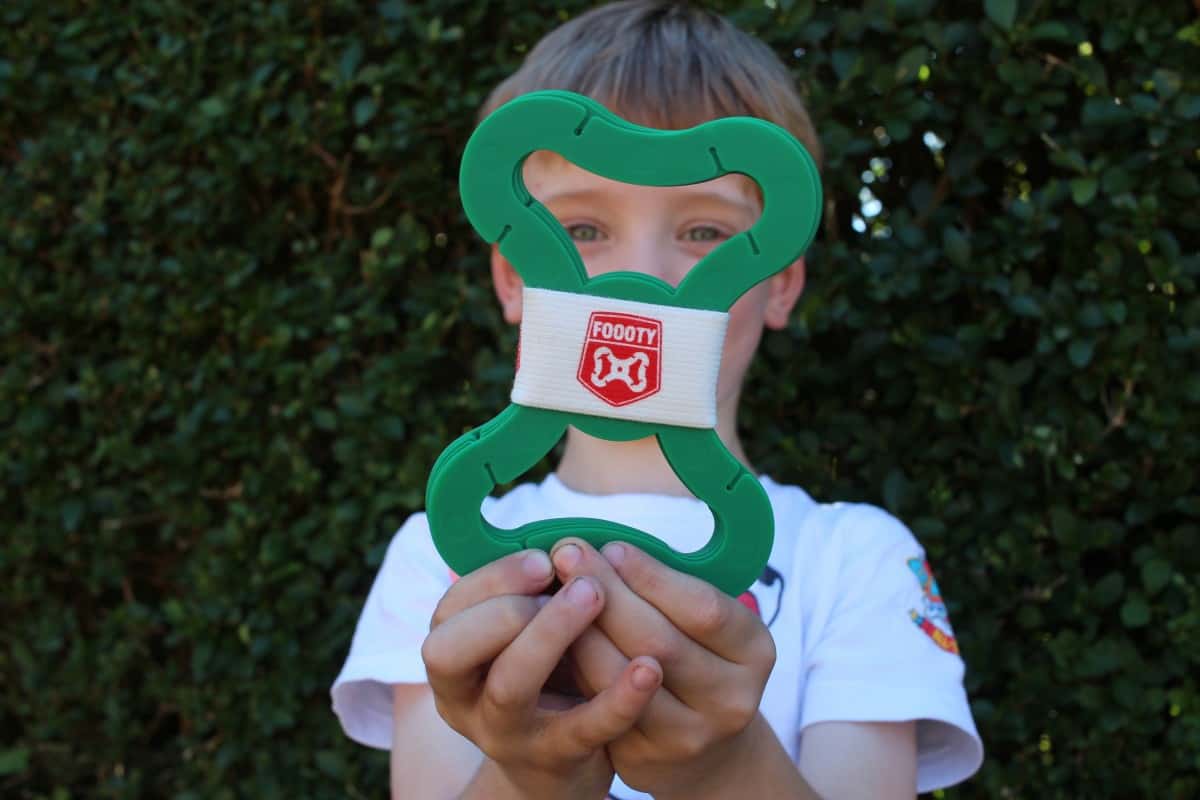 Foooty is a set of plastic shapes that interlock, creating a ball. They can make a rugby shaped ball or a typical football and can be put together and taken apart in a matter of minutes – probably seconds when you get used to it but it's minutes for us at the moment.
The finished ball is pretty sturdy, standing up to even the hardest of kicks and great for a trip to the park, an impromptu kick about on a camping trip or even taking away on holiday with you. Little Man loves it – and even insists on kicking it around at home too.
*David Lloyd
Our David Lloyd membership has been amazing since it started but even more so over the last month. The children can use the DL Kids facilities at no extra cost and it means that I can go to an exercise class, go to the gym, swim or just sit in the cafe and work whilst they're having so much fun and are well cared for too.
The children can go to the kids club for two hours each day and it has been such a great way to start the day during the holidays. They do two hour long activities whilst I go for a spin class and then catch up on work and it's always things like multi sports, club room play – along with their huge soft play frame – or making and creating. The children love it.
*Cheese and Biscuits
Is there anything better than cheese and biscuits? I was given some Peter's Yard sourdough crispbread at the Christmas in July event I went to and they are so light and full of flavour – the perfect addition to a cheese board.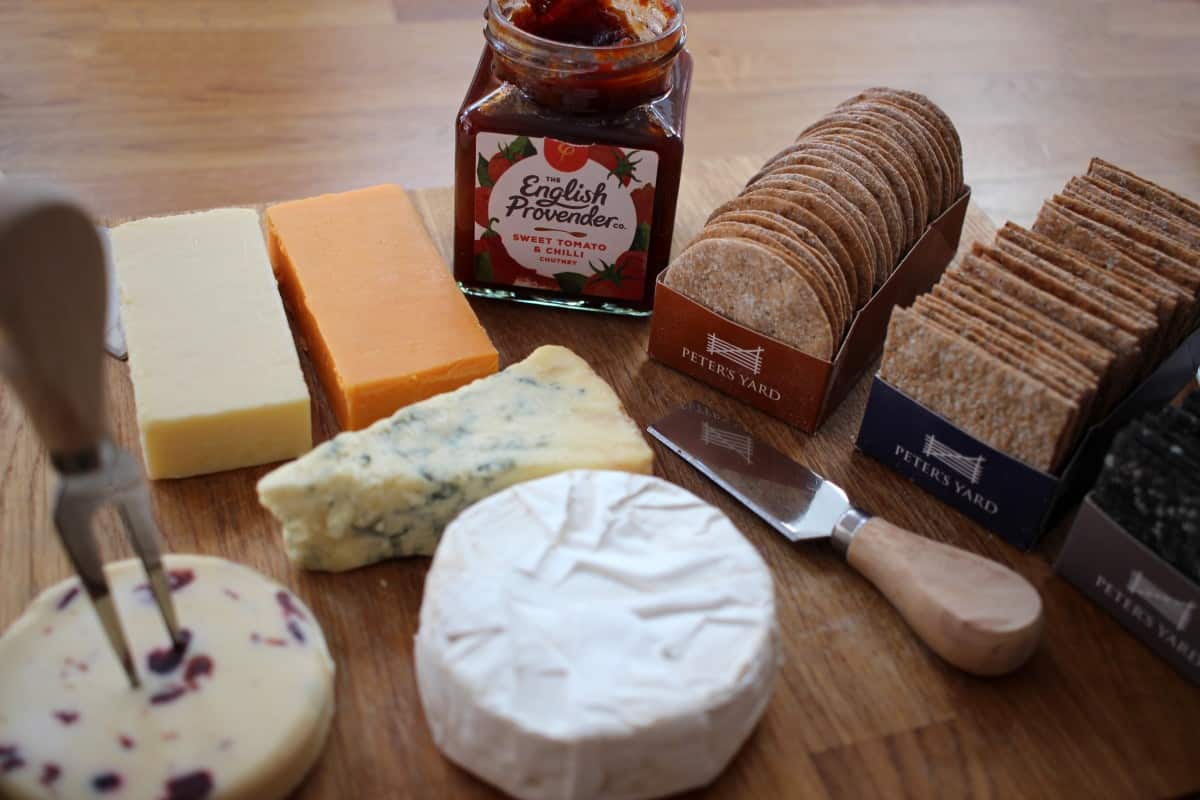 We've also been enjoying chutney from the English Provender Company – with Sweet Chilli and Tomato being a firm favourite. It compliments the cheese so well. Dave and I will often have a cheese board with a movie in the evening instead of dinner – a great, sociable food choice.
*Thorpe Park
We took the children to Thorpe Park for the first time this month and they had a great day although we've realised that they really need to be 1.3m tall to make the most of the rides at Thorpe Park – the majority are more thrill than family.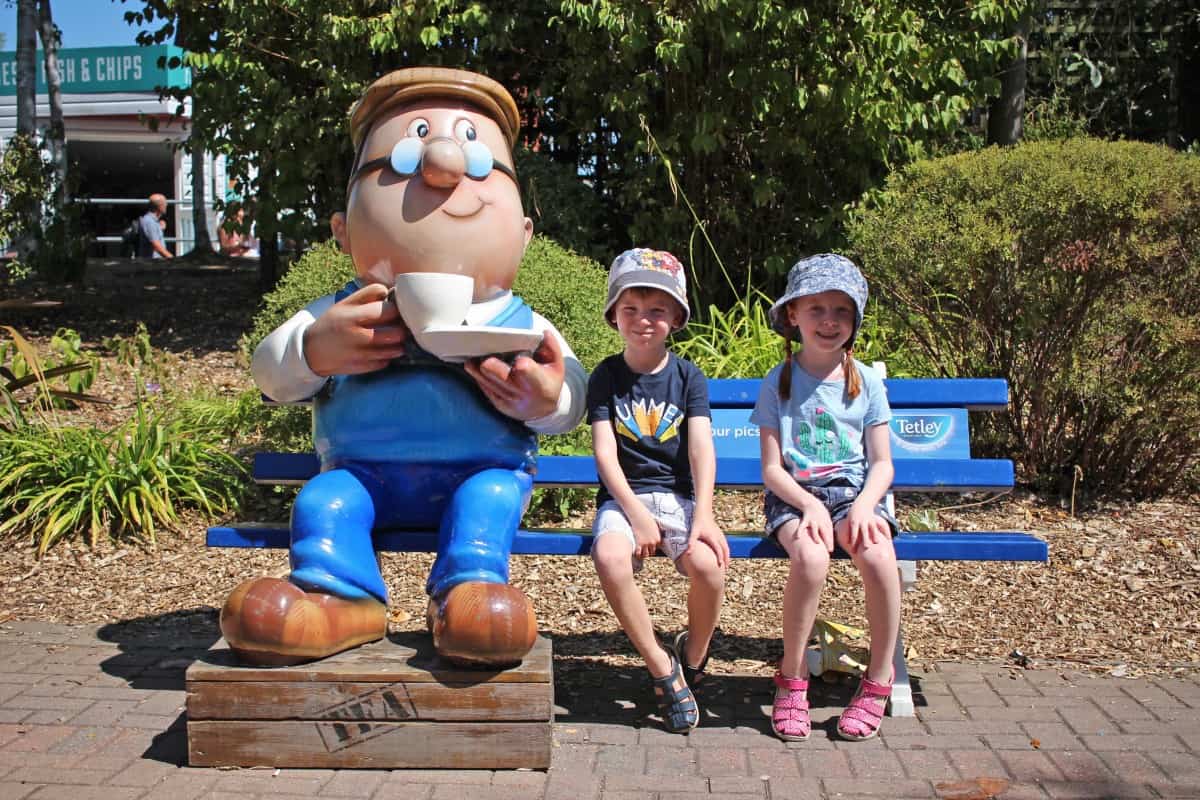 *A step towards a Smart Home with Hive
Hive recently sent us a box of goodies including a Hub and Active Light so we could have movie nights at home, changing the colour of the lights and doing everything remotely. I'm quite excited to start using the lights – and they've given me a discount code to share with you too. HIVECV498 will give you 20% off any item on their website.
*Jordans Grin-Ola
Jordans sent us a hamper full of their new Grin-Ola in strawberry and chocolate flavours. The children have always stolen my granola when I've had it so it's lovely for them to have their own cereal instead – especially as it's got nothing artificial in it, its high in fibre and low in sugar too.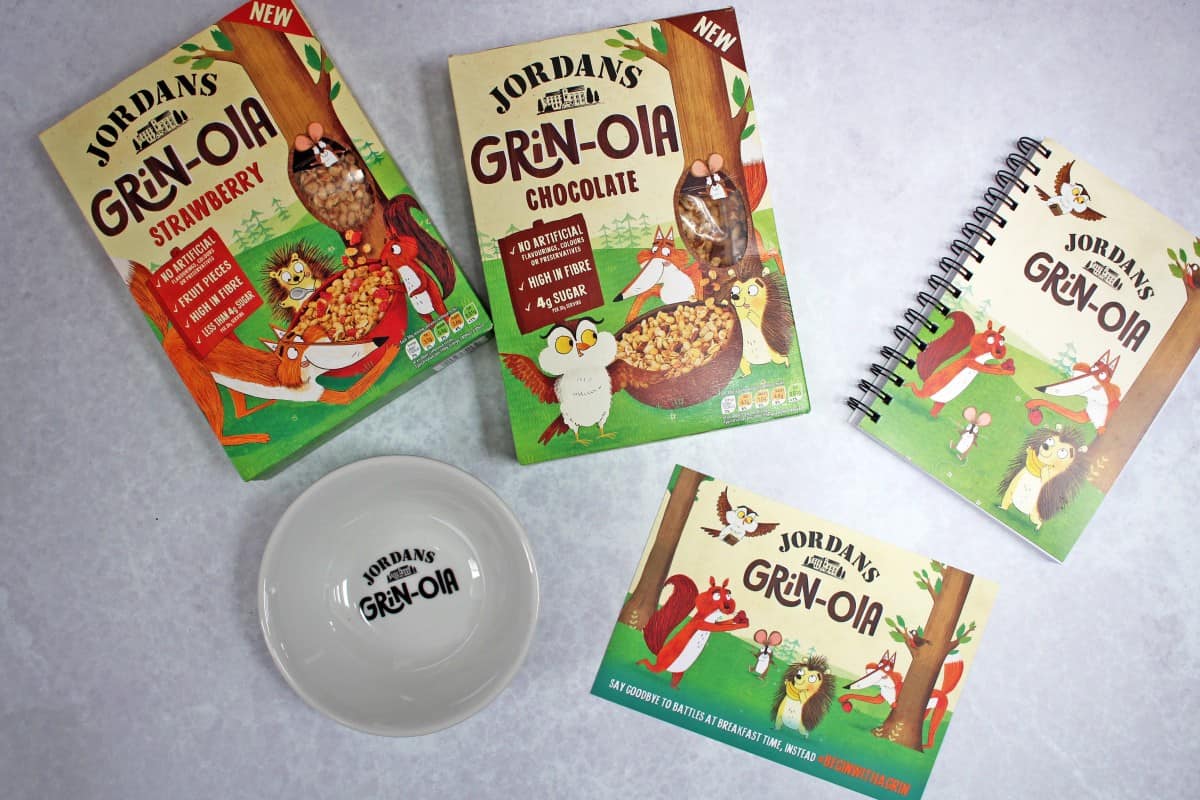 *Summer Camp
LP and Little Man had their first holiday camp experience this month when they went to our local leisure centre for the week on a Fit For Sport activity camp. They had great fun, made new friends, learnt lots of new games and songs and came away so tired but happy each day. Plus, it gave me so much time to work. I think it's something I'll consider every summer now.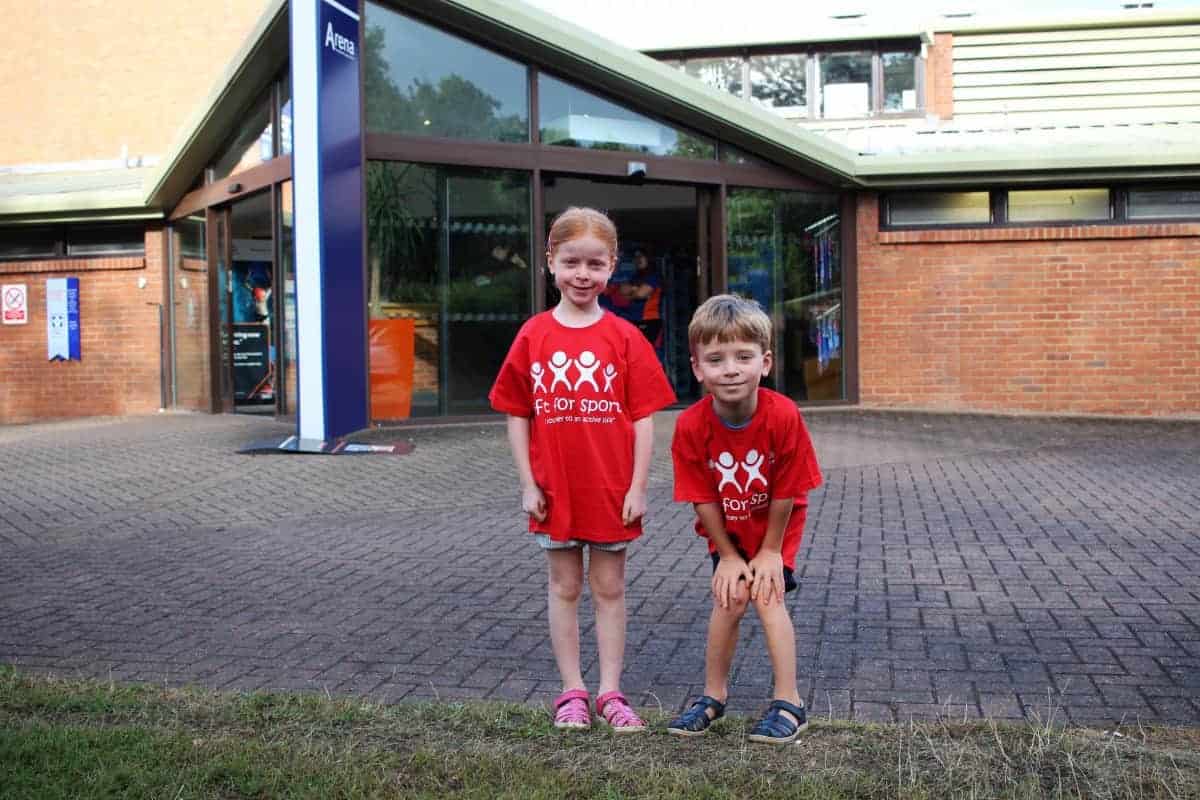 *An Active Day in Swindon
We spent a day at a leisure centre in Swindon where we got to go ice skating, swimming and trampolining. It was such a great day of simple fun and the children loved it – especially trampolining that they've never actually done together before.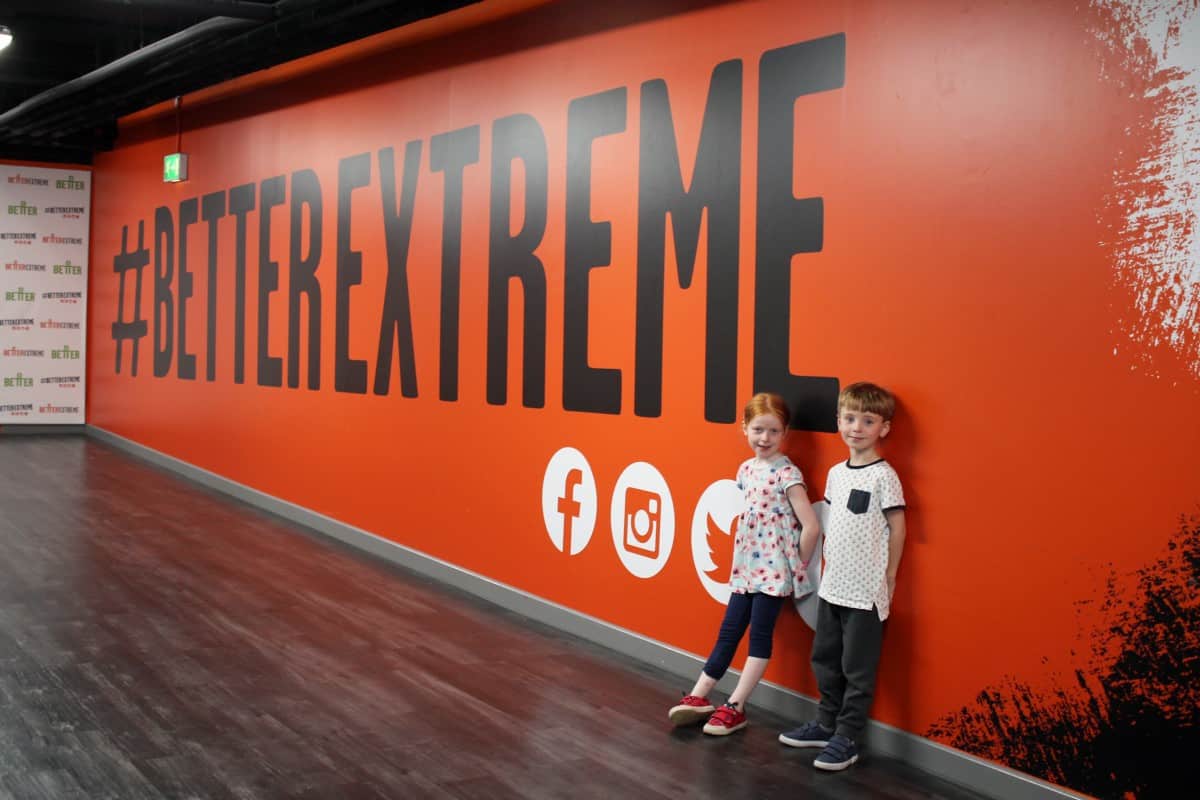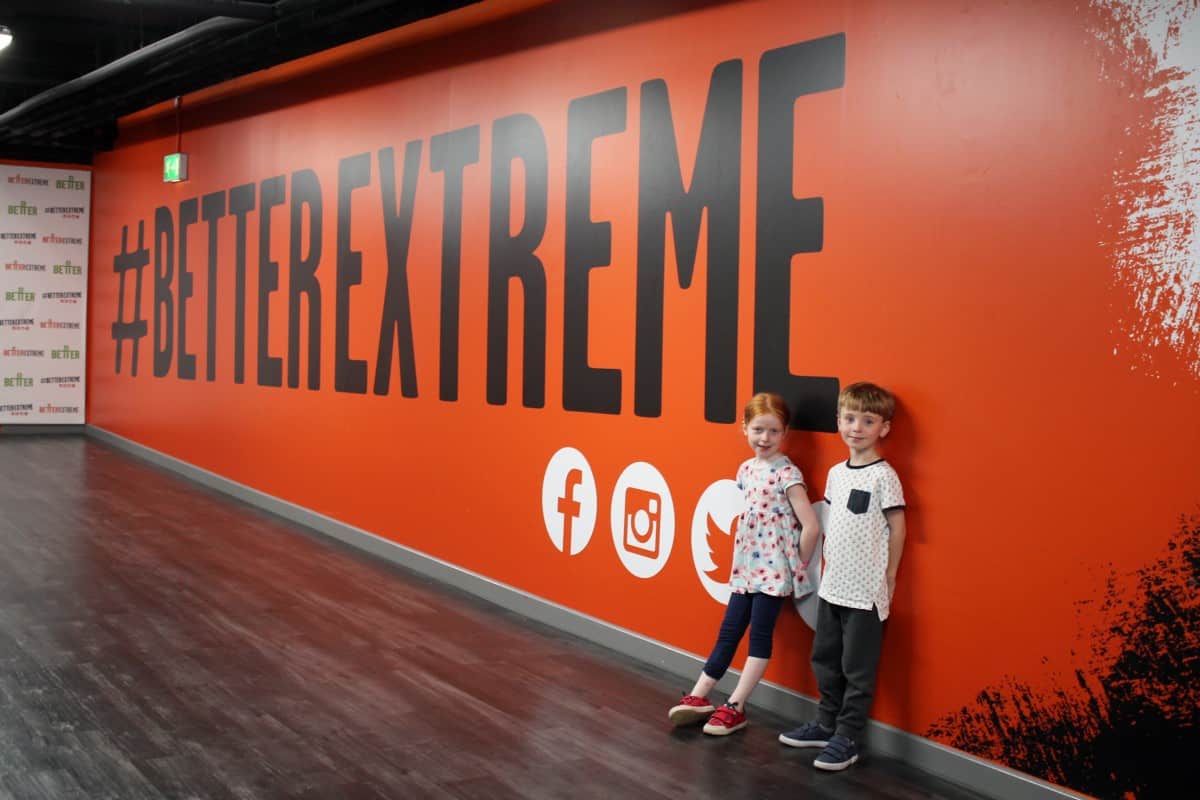 *FrezyDerm Sun Care Range
At this time of year we get through so much sun protection as a family and our latest find is FrezyDerm. The range has products from baby onwards so it can suit the whole family. The SPF50+ Kids Sun Care is great for sensitive skin or skin conditions, going on easily, being kind to skin and water resistant too. Although it says it's for kids I've been using it too – as I often share the children's sun lotion due to my high protection needs and it works really well.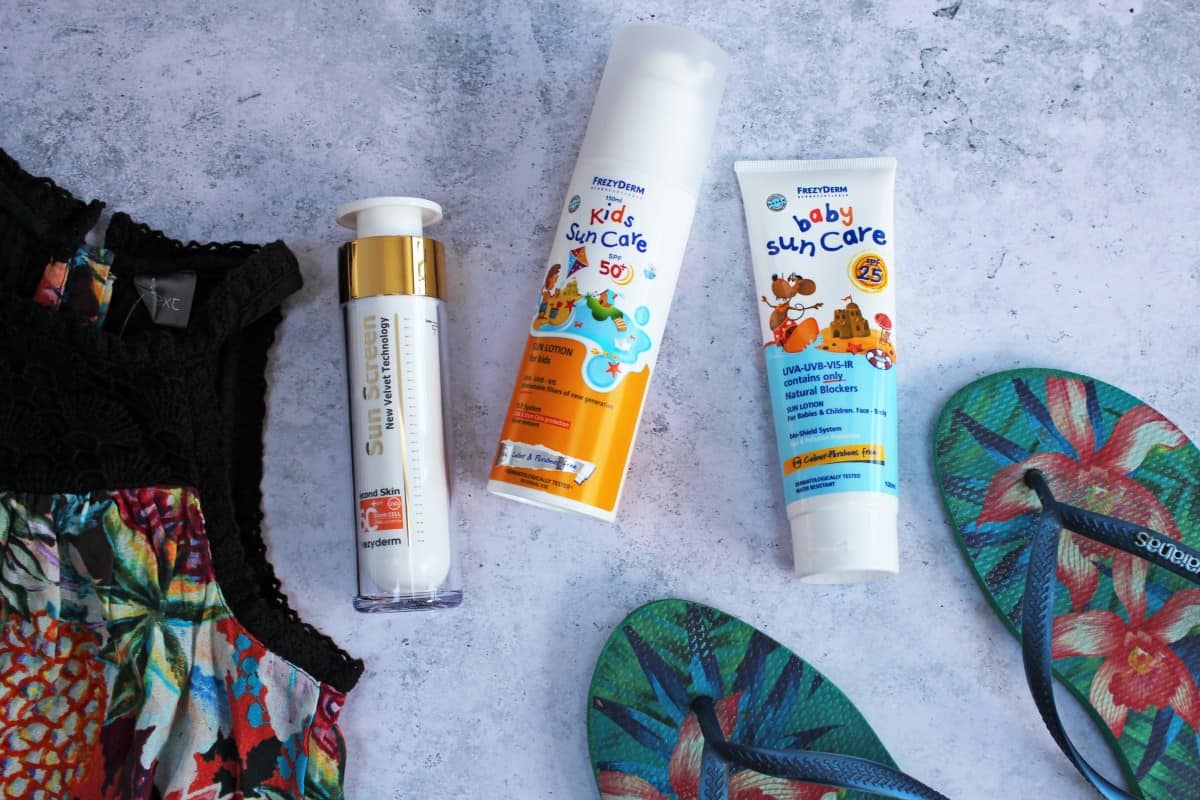 FrezyDerm Sun Screen Velvet Face comes as either a transparent cream or a slightly tinted version, that leaves a smooth and velvety texture on your face without white marks and a great base for makeup.
The whole FrezyDerm range is great for sensitive skin and something our whole family has enjoyed using. There have been no complaints from the children, it doesn't leave our skin greasy or clogged up and it works – what more could you want?
Glamping
We spent a weekend glamping at Drayton Manor early in the month as it was LP's request for the summer. All she wanted was to go camping. It wasn't the best first family camping trip but we had fun, got to go to Drayton Manor and the kids absolutely loved it.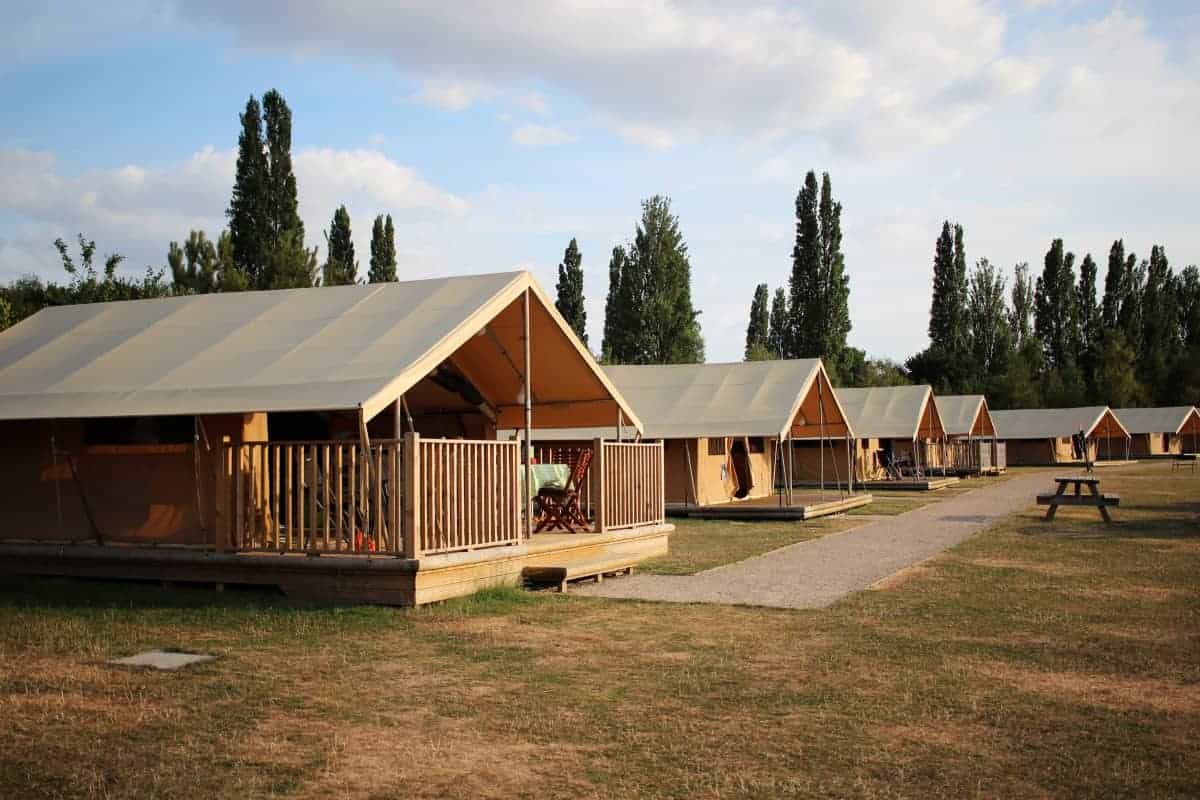 *Luis and the Aliens
The Luis and the Aliens movie from Warner Bros was released earlier this week and to celebrate – and help keep the children entertained through the summer – we were sent a lovely bundle of alien themes goodies. The children can't wait to make alien cookies whilst dressed up as aliens when we're back from holiday.
Drayton Manor
A day at Drayton Manor is always so much fun – and so easy too. The children know the rides, they know the things they want to see and do and they are happy to bounce from one thing to the next, cramming as much as they can into each visit. Because we glamped on site this time we got to spend literally the whole day at Drayton Manor – and I have never seen two children as happy or as tired as they were at the end of that day.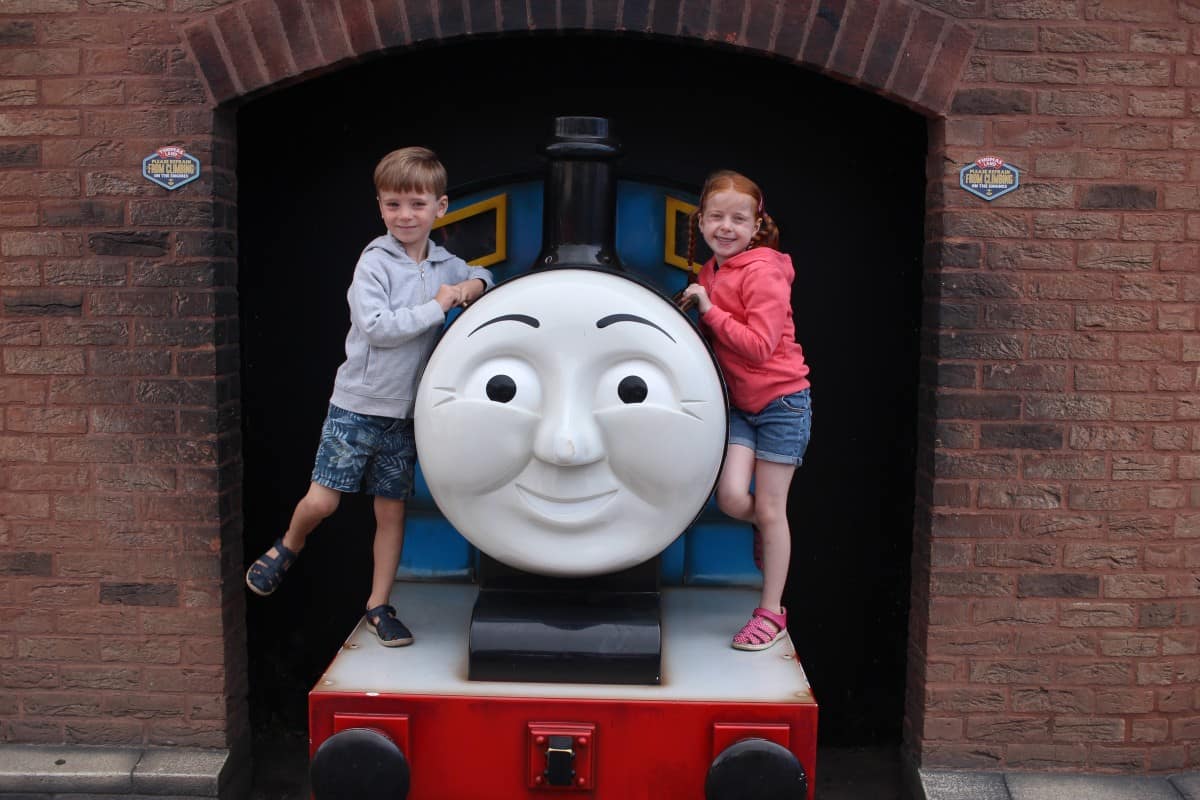 *School Uniform
It's that time of year where we start getting uniform together ready for the new term and this year, to give us a helping hand, George at Asda sent us uniform for the children. We often buy uniform from Asda as it's affordable, durable and washes really well. Plus, the children love it too.
*Spiral Backpack
As it's the time of year for getting ready for back to school, Spiral have a great range of backpacks perfect for the new school term. But, as LP and Little Man don't yet need backpacks they sent me a backpack to use instead – and I love it!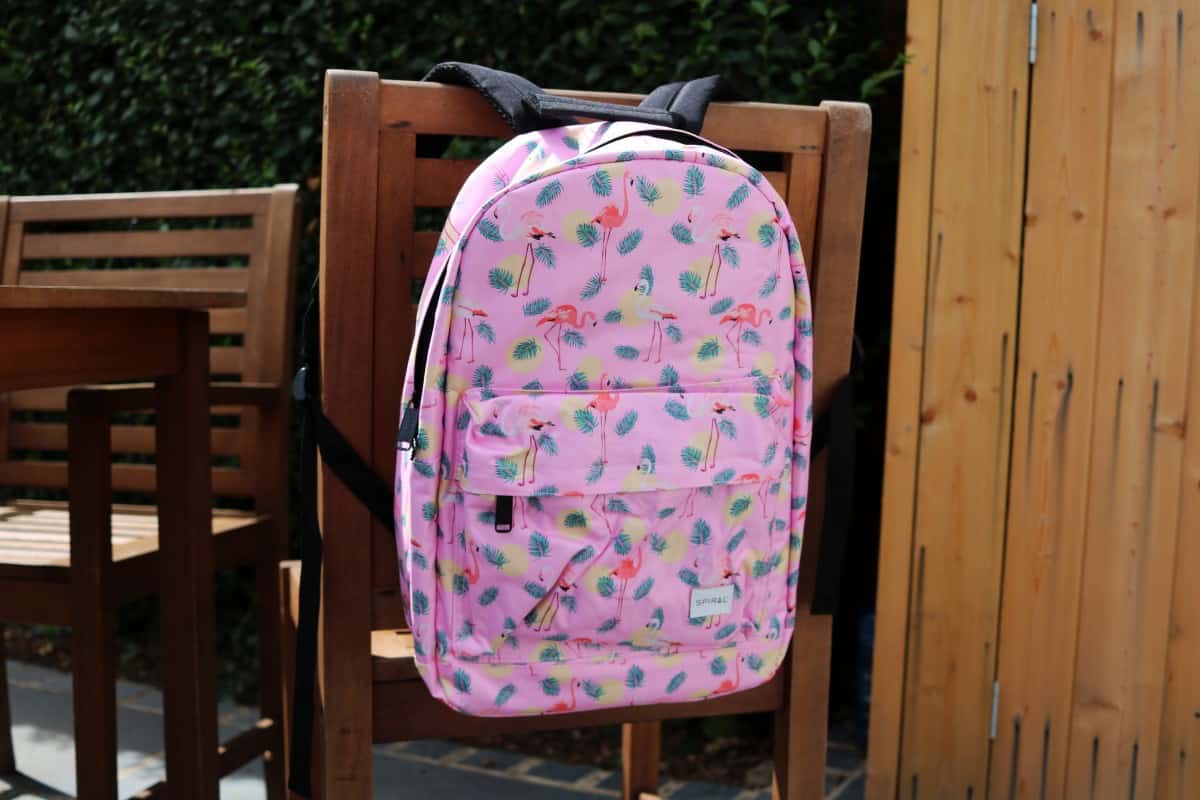 With so many compartments and a really on trend print it's the perfect backpack for our family adventures or just those times I need to take my laptop with me to work away from home. So many pockets, padded straps and a cable point for headphones make it a pretty great bag and I think any teenager would love a bag like this for the new school term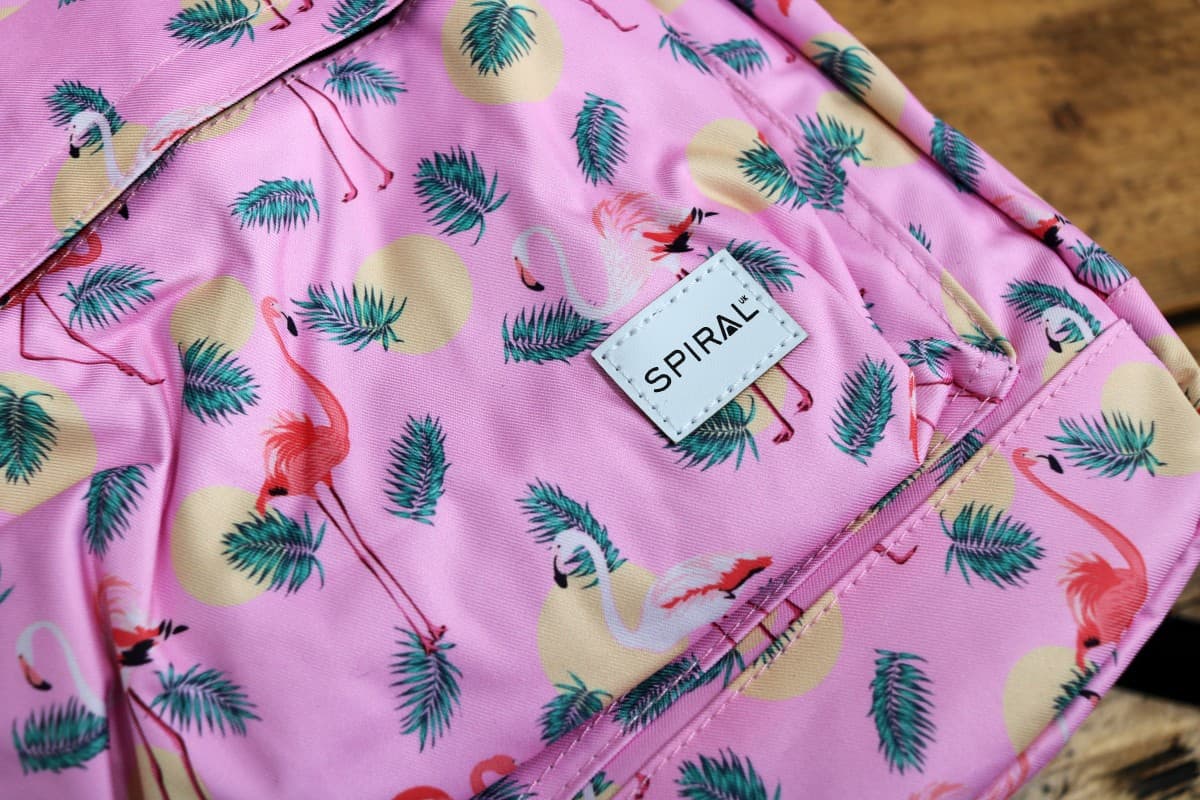 *London
We had a fantastic weekend in London where we packed in so many attractions, had two great nights in two different hotels and just did so much we'd been planning to do for ages. One day was spent around Tower Bridge and the other was spent in Greenwich, giving us two completely different perspectives of London.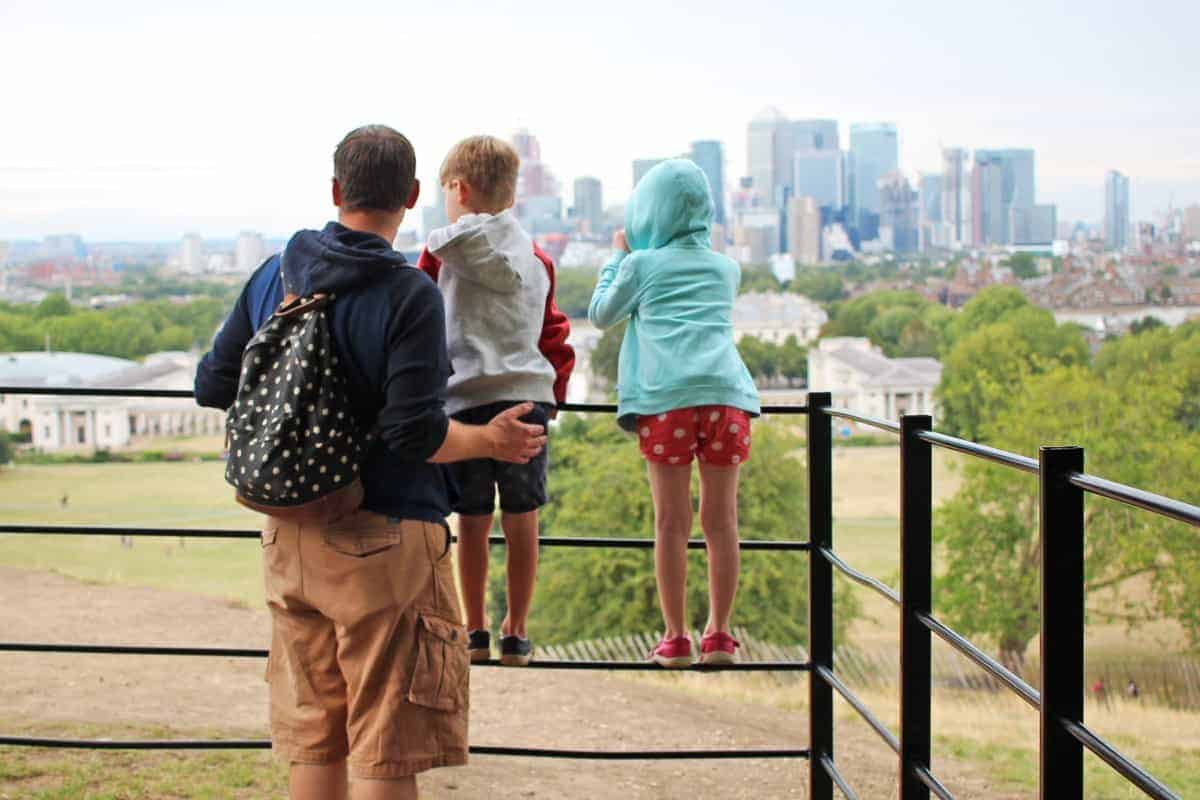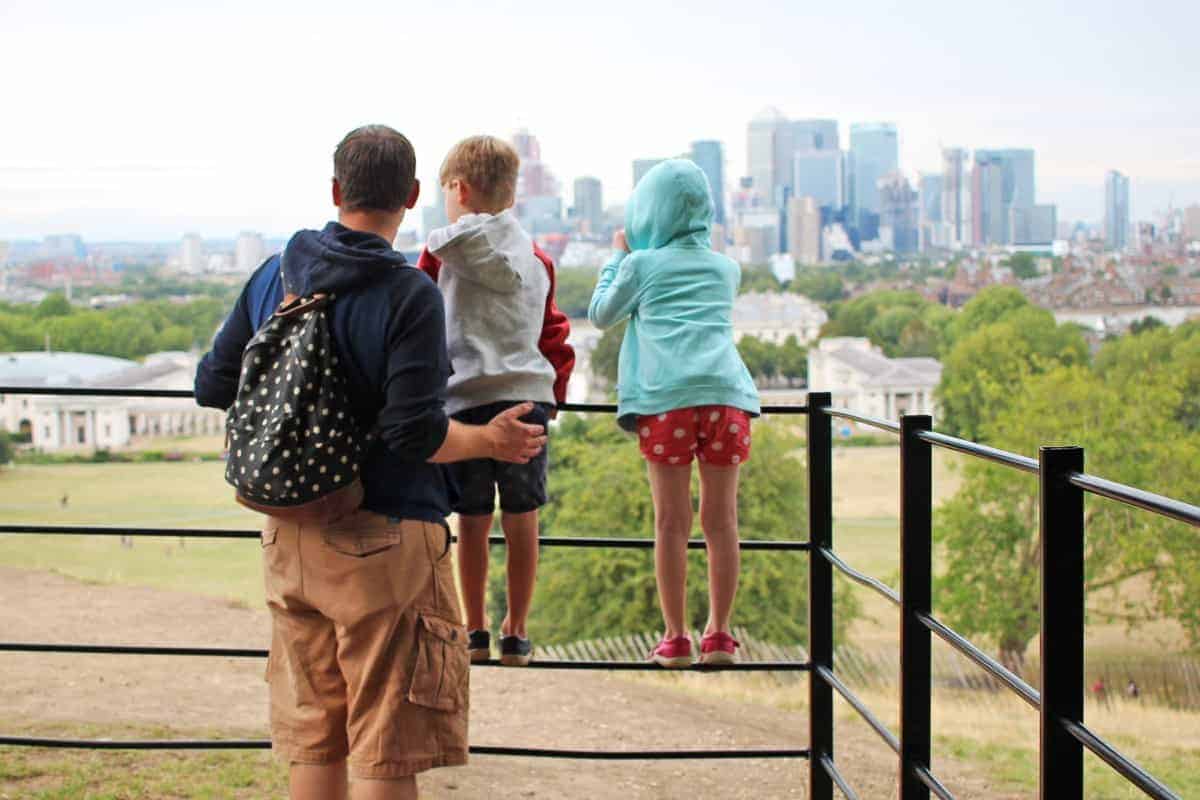 *Wooden Sunglasses
Dave and I have had wooden watches in the past but never wooden sunglasses so when Yakwood offered to send us a pair of their sunglasses I couldn't wait to try them. They arrived in a sturdy wooden crate, complete with wooden tag – everything is so well thought out.
The sunglasses are well made, comfortable to wear and do a great job of keeping the sun out. Plus, with a really unisex feel to them Dave and I can both wear them. I know these will be a regular feature when we're out and about over the coming weeks.
*Legoland
The children and I went to Legoland just before heading off on holiday and it was such a nice day. They have a Summer of Fun event on at the moment which means there's a beach there as well as so many water rides and attractions and special Lego guests too. The children loved it.
We're actually in Florida at the moment which is obviously a huge love of the month but I'm not really working whilst I'm away so I'll be sharing more about that in next month's Liked & Loved post. I hope you've all had a great August – we definitely have.