*This is a paid post
I know I can't be the only one that finds it so hard to exercise around family life. Trying to pencil in sessions at the gym or a quick run around childcare. Well, I've recently discovered Joya and it has completely changed how I exercise – bringing the joy of exercise directly to my home.
What is Joya?
Joya is an inclusive and supportive fitness and wellbeing platform owned and run by women. Joya has been created to help people find joy in their bodies and feel empowered with knowledge about their physical and mental health, alongside a tailored programme of fun content whenever you want it.
The Joya platform is full of classes that have been designed to be as easy to start as possible. You need minimal equipment, little space and no prior experience. It's fantastic for people who have never exercised before through to those who are well experienced in exercising at home and already have a love of things like yoga and pilates.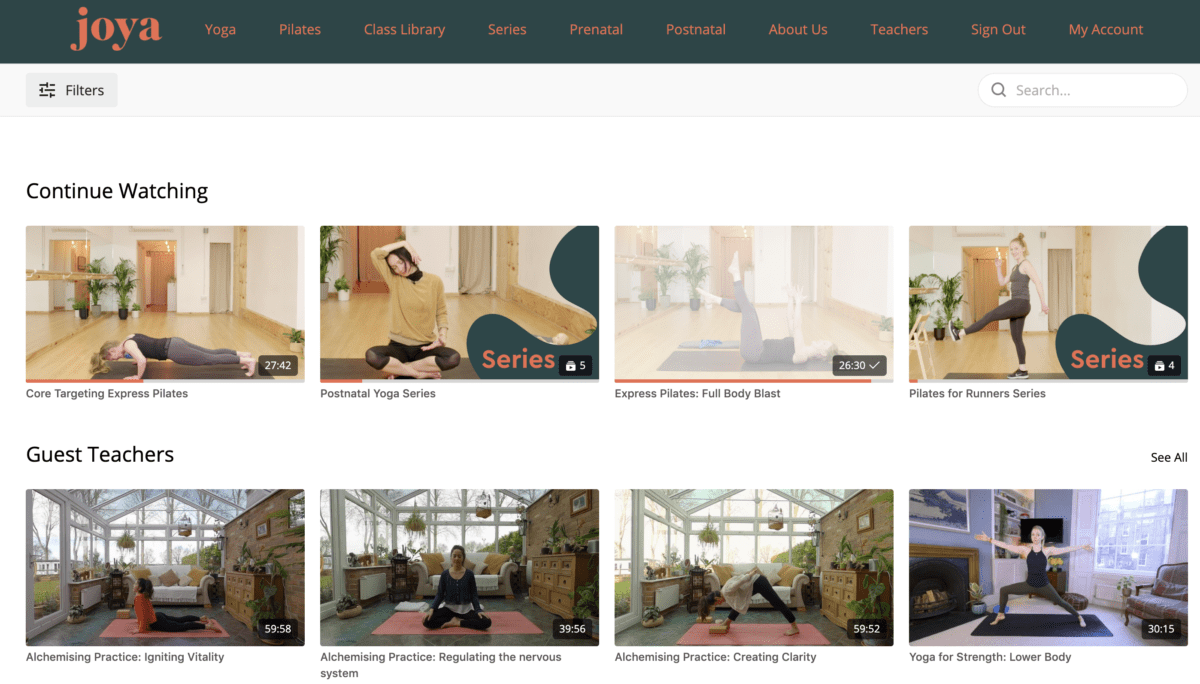 Classes range from ten to sixty minutes and cover yoga, pilates and general fitness as well as specific postnatal and prenatal classes. They also have things like baby massage classes and there's also new content around hormonal health, like the beginners guide to moving with your menstrual cycle.
I've loved using Joya classes at home. I can pick one that is the right length for the time I have available whilst also choosing classes that have the right focus for me at the time.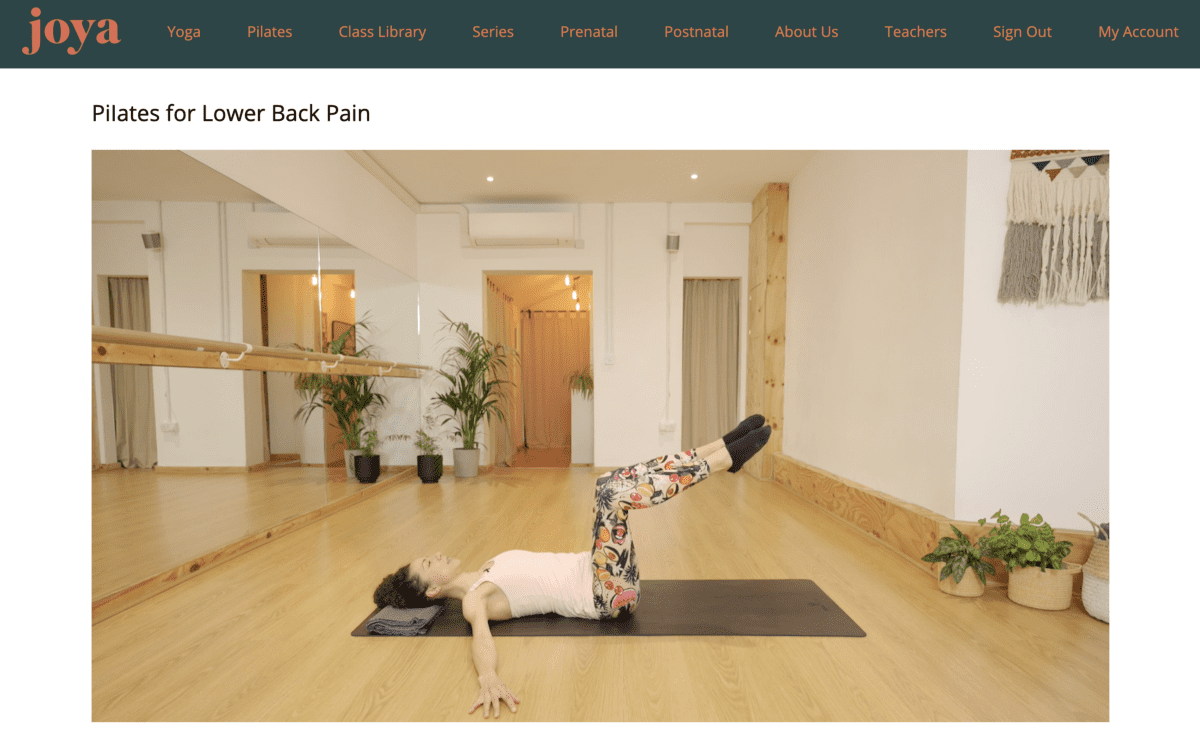 I've never really done yoga or pilates before and it's been great to follow a programme that I can pick up straight away and work through in the comfort of my own home. I can use Joya as much as I like and complete the same classes over and over if I really enjoy them. You can also choose classes based on the teacher so if you love the way someone teaches you can work your way through all of their classes.
Also, there's always something new to try and Joya has inspired me to give so many classes a go. Unlike going to the gym, there's no-one else around. It's just me and my laptop so it gets rid of any social anxiety from exercising in public but still lets you feel like the instructor is right there with you.
Who is Joya for?
Joya is for anyone who feels like they're not seen or heard when they talk about their health, their body, or their experiences. Joya is there for you, will empower you, and will help you find the joy in your body. Joya helps people to experience the joy of movement and feel empowered with knowledge about their body through every stage in life.
I've loved finding out more about my body with the help of Joya and have really got to know my body better too. I feel like I've got to my mid-thirties without really spending time getting to know myself physically or really appreciating my body outside of pregnancy and childbirth so Joya has been eye opening for me.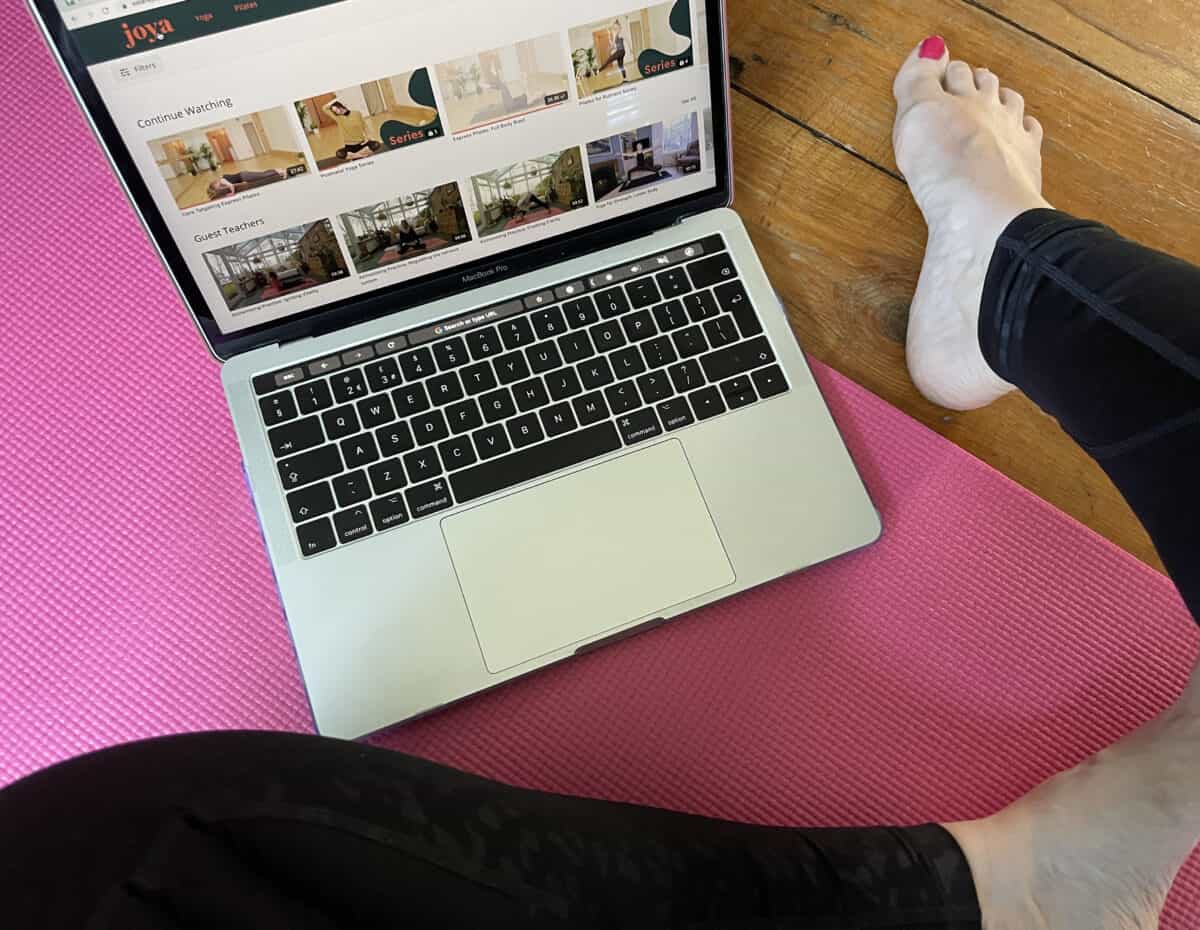 Joya really helps you to celebrate your body and everything that comes with it. It breaks down stigmas, removed embarrassment and makes women's bodies a completely normal thing to discuss and learn about. Joya covers everything from pelvic health to menstruation and pregnancy to perimenopause.
Joya's founder, Louise says:
"Movement and building strength are so good for your overall wellbeing at all stages of life. But a lot of this stuff is not taught to us or spoken about as we grow up, so we can't prepare our bodies for life's changes until we're right in the middle of it!
With Joya I aim to help people with similar experiences and empower them with the tools I didn't have. Like many others, I really felt let down by the healthcare support I received after giving birth to my son in 2019. I didn't feel like I was given the tools to rehabilitate afterwards and felt like I was being told I didn't matter – and I knew I wasn't alone in feeling this way!" and so Joya was born.
Joya costs £14.99 per month, with great discounts if you subscribe for a longer period – just £39 for 3 months, £66 for 6 months or £108 for 12 months. Find out more and sign up to a 14 day free trial over on the Joya website.
I have teamed up with Joya to give away a 12 month subscription to one lucky reader. To be in with a chance of winning this great prize just complete one or more entries on the Rafflecopter below. Good luck!