Disclosure: We were sent the featured products for the purpose of this post however all opinions are my own.
This post contains affiliate links and I may receive commission if you visit a link and buy something. Purchasing via an affiliate link doesn't cost you any extra, and I only recommend products and services I trust.
LP and Little Man have been learning maths since even before they started school – counting out their toys or saying how many chicken nuggets they had with their dinner. Maths is an everyday part of life and so important for children to learn about.
Thanks to Orchard Toys, children can learn about maths in a really fun and exciting way – without even realising they're learning. We were sent three great new maths based games from Orchard Toys and the children couldn't wait to play.
LP and Little Man are now eight and six but they have been playing Orchard Toys games and puzzles for years. They're so familiar to them and they're always so easy to play too, aimed at very specific ages to suit their level of learning and ability.
First Times Tables is a really fun and fast paced game. The concept is around picking a pancake, working out the multiplication on the pancake and flipping it over to see if you're right. The children loved flipping the pancakes over and really helped to reinforce their knowledge of 2, 5 and 10 times tables.
The game is for two to four players and is aimed at children aged 5-8 which is perfect for our two. Little Man has only just finished learning 2, 5 and 10 times tables and LP is always practicing hers so this is a great game for both those learning to multiply and children wanting to practice and refresh their knowledge.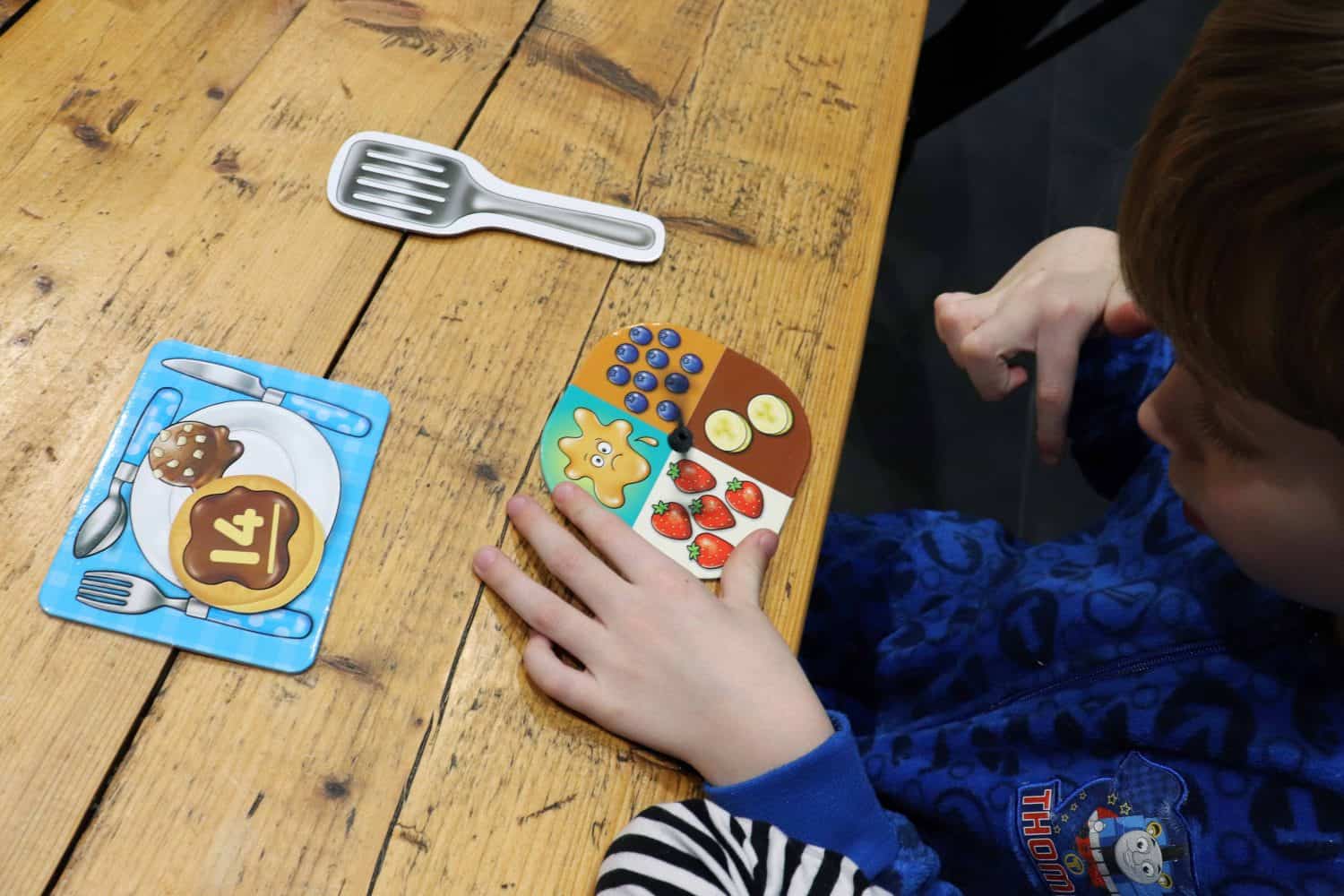 Mammoth Maths focuses on addition and subtraction with two different difficulty levels. It's for up to four players, aged 5-8, and each child can choose whether they want to try the easier or harder maths problems so it's a great game for children of mixed abilities.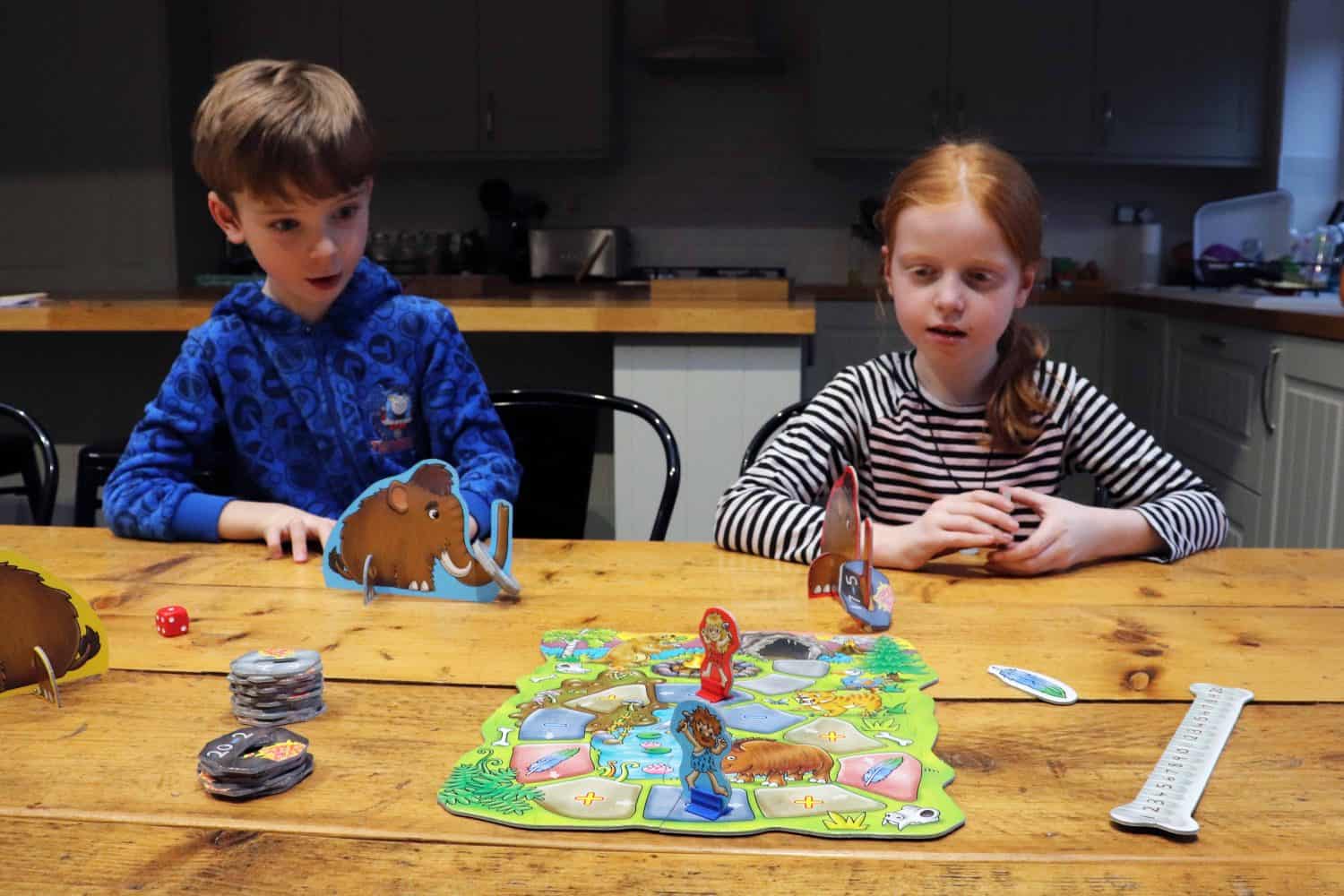 The aim of the game is for your cave character and their mammoth to move around the board answering maths problems to collect stones to take back to their cave. We found this game finished quite quickly, with the characters only needing to collect four stones, so we just carried on collecting stones for longer.
The children loved this game. It was great fun and they really had to think about some of their answers. I loved that there were two ability levels so it could work well for children just starting to learn maths but could grow with them over time too.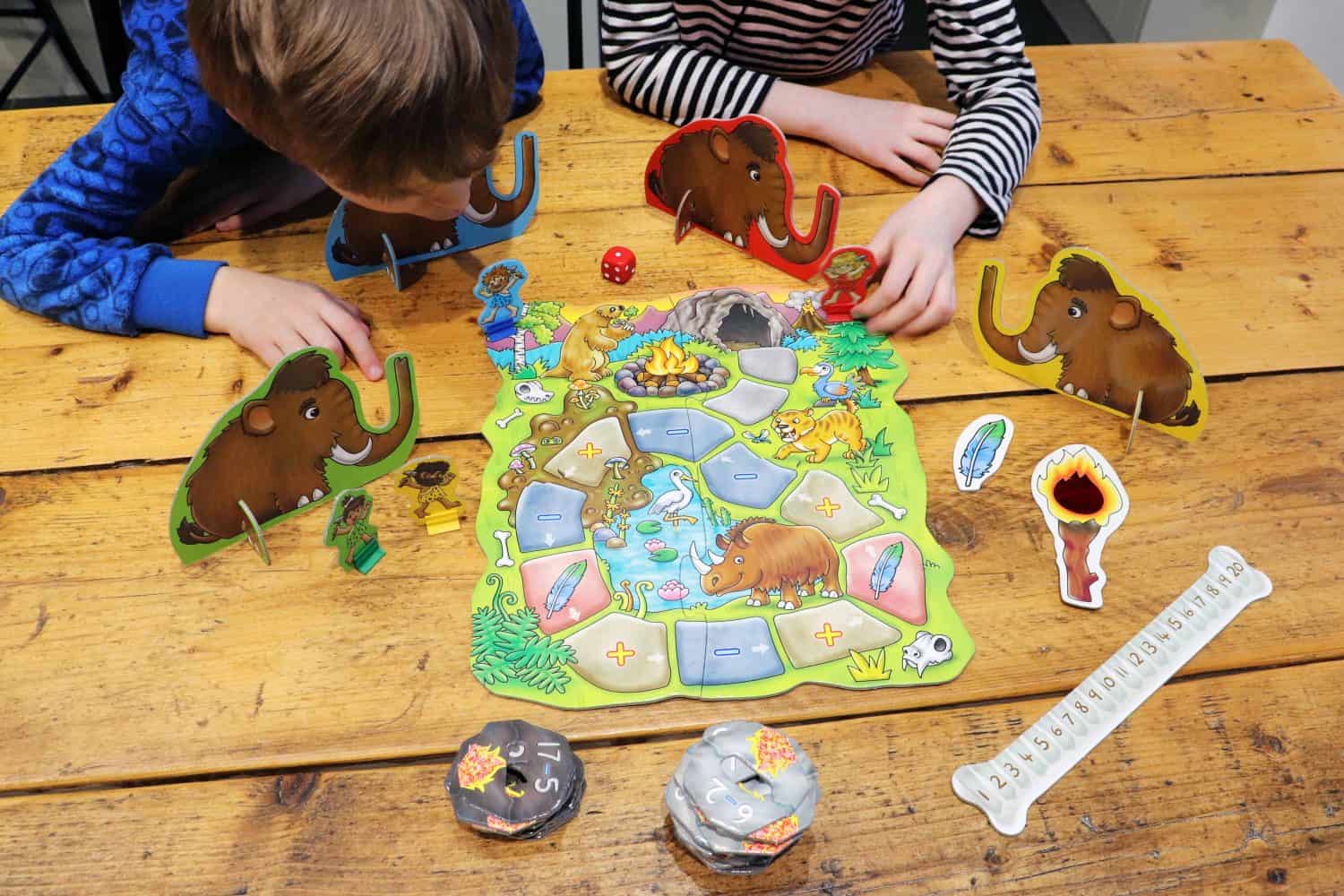 Lastly, Times Tables Heroes is a game for 2-4 players aged 6-9 and is actually two games in one. Times Tables Bingo gave the children the opportunity to answer times tables to then place a card over numbers on their grid, when they got three numbers in a row they won – but both LP and Little Man are happy playing on to try and fill their whole game board!
The other game in the set is the Hero City Board Game where you make your way around the board, answering times tables and using your super powers to save the city from disaster. The children loved the imaginative side of this and wanted to solve multiplications as quickly as they could to try and save the city at the same time. The game came with a really handy times tables checker that you could use outside of the game too.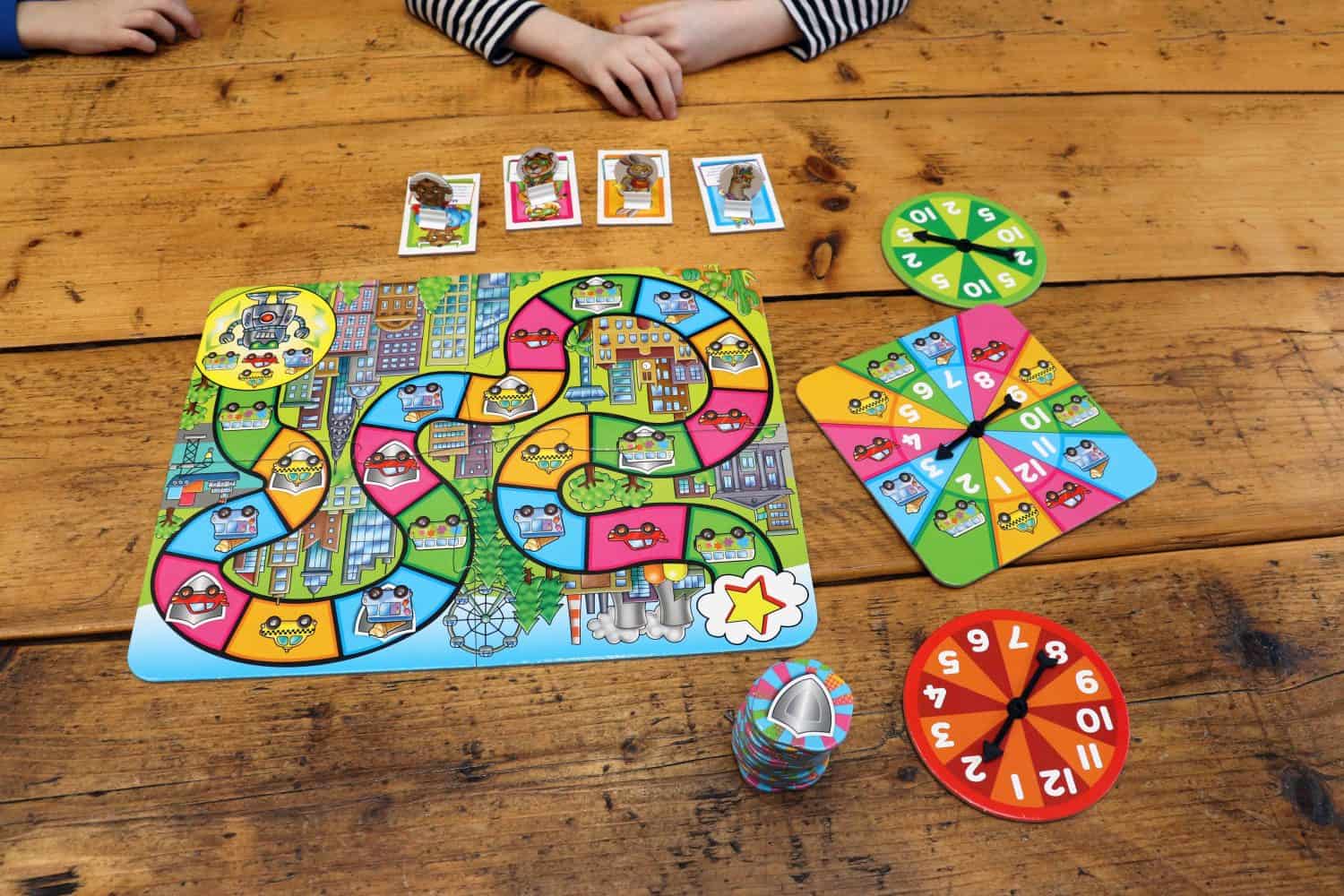 These maths based games from Orchard Toys would make fantastic gifts for any child – whether they are just starting to learn maths or if they know adding, subtraction and multiplication but just need to practice.
First Times Tables has an RRP of £8.30, Mammoth Maths has an RRP of £12.95 and Times Tables Heroes has an RRP of £10.50 you can see the full Orchard Toys range over on their website.