*This is a collaborative post
Have you ever wanted to learn magic tricks? I remember as a child getting so many magic sets and finding it so hard to follow the written instructions, with no real demonstration of how to do the tricks and rarely any pictures that I ended up feeling demoralised and gave up. I wish Abracademy had been around back then!
Abracademy have online magic courses that can teach you and your children magic tricks. When you sign up for Abracademy you choose which course you would like to complete – Instant Magician or Storytellers – and everything you need to make magic at home is delivered by post.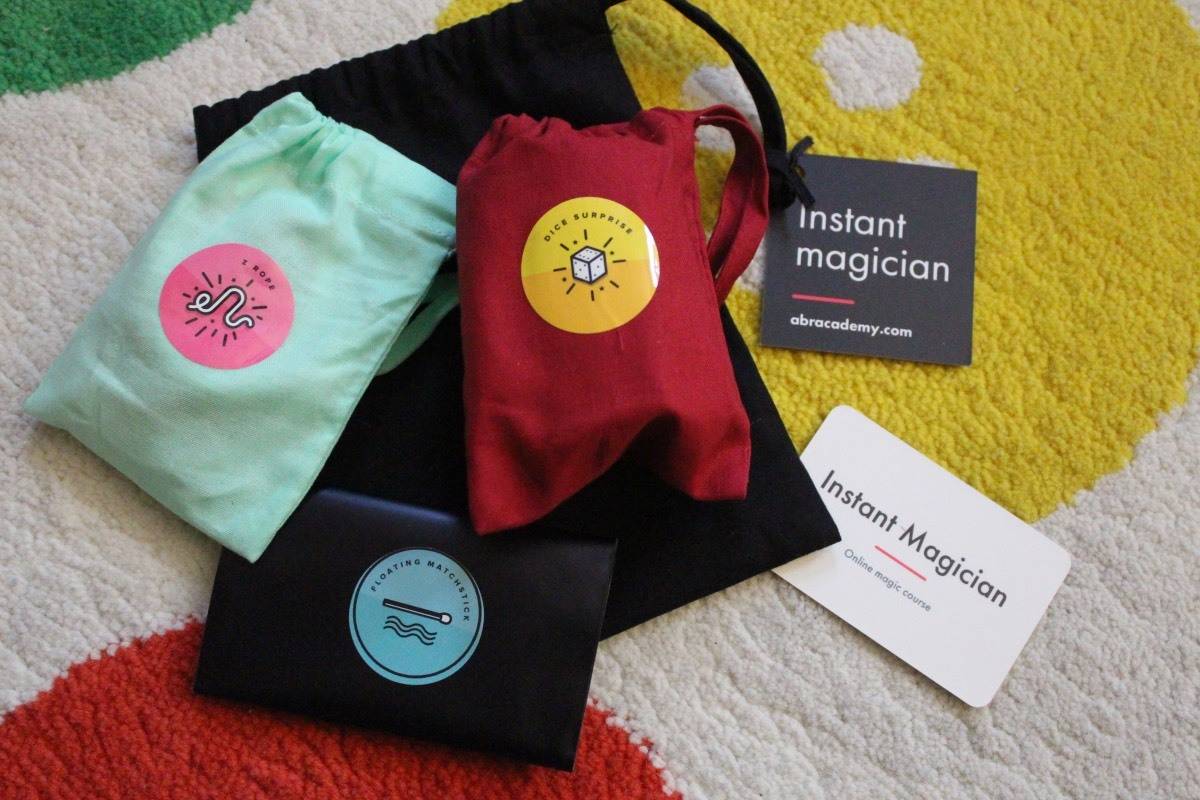 The Abracademy kit arrived really quickly and had all the props we needed to master a few magic tricks. It also included a code to allow us access to the course videos, letting us watch and learn in our own time until we were competent at the tricks – and performing them for friends and family.
The videos didn't just teach the tricks though – they taught how to make the tricks believable, hand gestures and words to use as well as other tips on how to perform magic. Abracademy doesn't just teach you magic tricks – it teaches you to be a magician.
The children loved watching the Abracademy videos and attempting the tricks themselves. The range of tricks are great for children as there will be something to suit all abilities and LP and Little Man both felt so proud when they were able to do a trick all by themselves – Abracademy gave a real sense of accomplishment.
The Instant Magician course teaches you three tricks – Dice Surprise where you make a dice turn into eight little dice, Z Rope where you cut a rope in half and then fix it back together again – by magic – and the Floating Matchstick, which does just that.
The magic courses are aimed at age 8+ but with help LP and Little Man had no problems doing the Z Rope and Dice Surprise tricks although 8+ would be best for the Floating Matchsticks just because it is a bit more intricate and needs a bit more belief behind it.
Abracademy was a great activity to do as a family and something we've loved doing together over the course of an afternoon. I can see us making more magic regularly over the Christmas period and look forward to trying more Abracademy courses in the future.
Both the Instant Magician and Storytellers courses have an RRP of £25.00
*This is a collaborative post