Disclosure: We were sent the featured products for the purpose of this post however all opinions are my own.
This post contains affiliate links and I may receive commission if you visit a link and buy something. Purchasing via an affiliate link doesn't cost you any extra, and I only recommend products and services I trust.
I am always looking for new toys for LP and Little Man that will really engage them, help them to think and learn something new. When we were sent Botley, The Coding Robot Activity Set from Learning Resources it looked like just the thing to inspire the children to learn something completely new.
LP and Little Man love the STEM topics – although, when it comes to things like Botley, they don't realise they are learning about Science, Technology, Engineering and Maths, they just know they're enjoying playing with a brand new toy. And Botley really is so much fun.
Botley teaches the children coding one step at a time. The set includes the Botley robot, a remote control and so many accessories to help you do different activities with him. Botley comes with a guide to ease you into programming him – with the tasks getting more tricky as you progress through them.
You start by programming Botley to move forward or turn and then you make him move forward and turn. You can get him to repeat the same actions in a loop and LP and Little Man loved being able to ask Botley to do something and then seeing him move as they had wanted him to.
The most difficult part for LP and Little Man was being able to visualise what each command would make Botley do but in time this will get easier as they get used to coding and used to Botley's range of movements. Plus, the Botley set includes coding cards that you can lay out before programming Botley, making his journey that much easier to visualise.
Botley is also able to follow a black line – and comes with large puzzle pieces where you can create a path for him to follow. Little Man loved this game – and would happily keep moving the puzzle pieces to make Botley's path as long as possible for him to follow.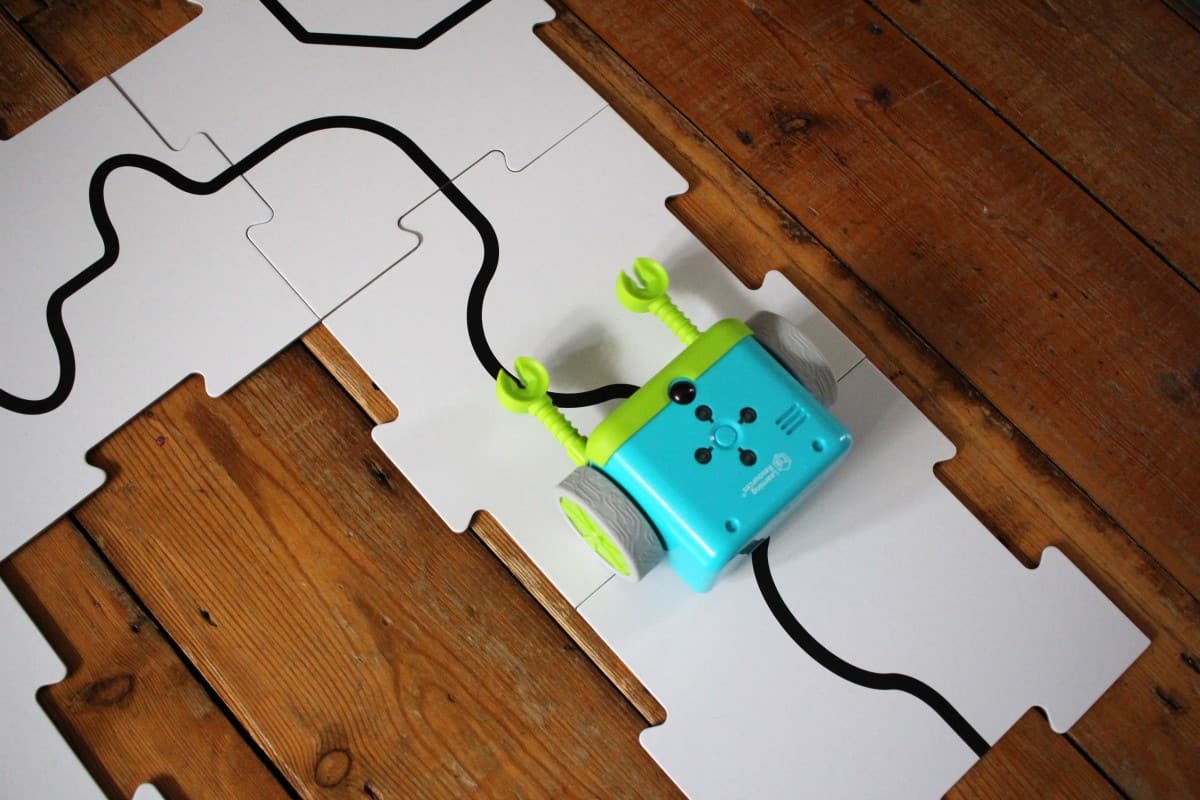 Another activity is an assault course for Botley – putting objects in his way and barriers for him to navigate around. Botley has a mode where you can tell him what to do if he finds an object in his way – and he'll happily move around it when programmed to do so.
LP and Little Man love Botley. He's cute, he lights up and he makes little noises. He's a really lovely, friendly robot and it's nice having him around – especially when the children make him zoom along under the furniture. He's the sort of toy that really teaches the children something even though they are unaware that they're even learning.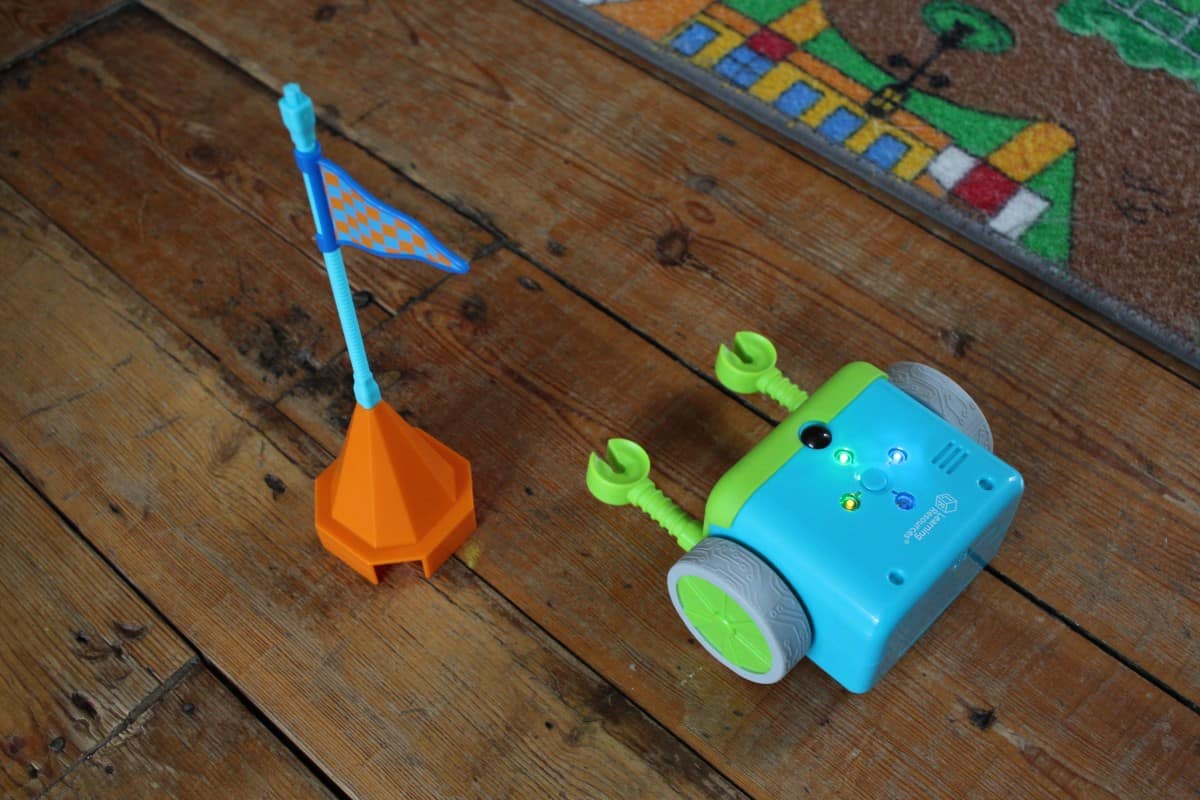 It's so lovely to have an engaging, interactive toy that doesn't need to be connected to a smartphone, tablet or computer and that can be used straight from the box – aside from needing to add batteries.
Botley is one of the most rewarding toys we have seen in a long time. The children love him and I know they'll be experimenting with him for a long time to come. He's a toy that will just keep on being enjoyed as the children get older.
Botley, The Coding Robot Activity Set has an RRP of £79.00