*This is a paid post
The weather doesn't really know what it's doing at the moment but I know that before long autumn will be in full flow and we'll be dressing for the cooler weather.
One thing I always do in autumn is wear layers so that I can take off or add layers as the weather changes. I've just discovered Katch Me who have a great range of clothing to suit any occasion and so many options to prepare us for the colder seasons too.
Katch Me sent me a few of their pieces from their coats and loungewear ranges to kick start my autumn wardrobe and I could wait to try them on. I love clothes that I can snuggle in, ones that are warm and comforting, and Katch Me definitely ticked those boxes!
The first product I chose was the Black Turtle Neck Teddy Jacket. This is such a lovely item to throw on over any outfit and can be worn as either a coat or jumper depending on the weather.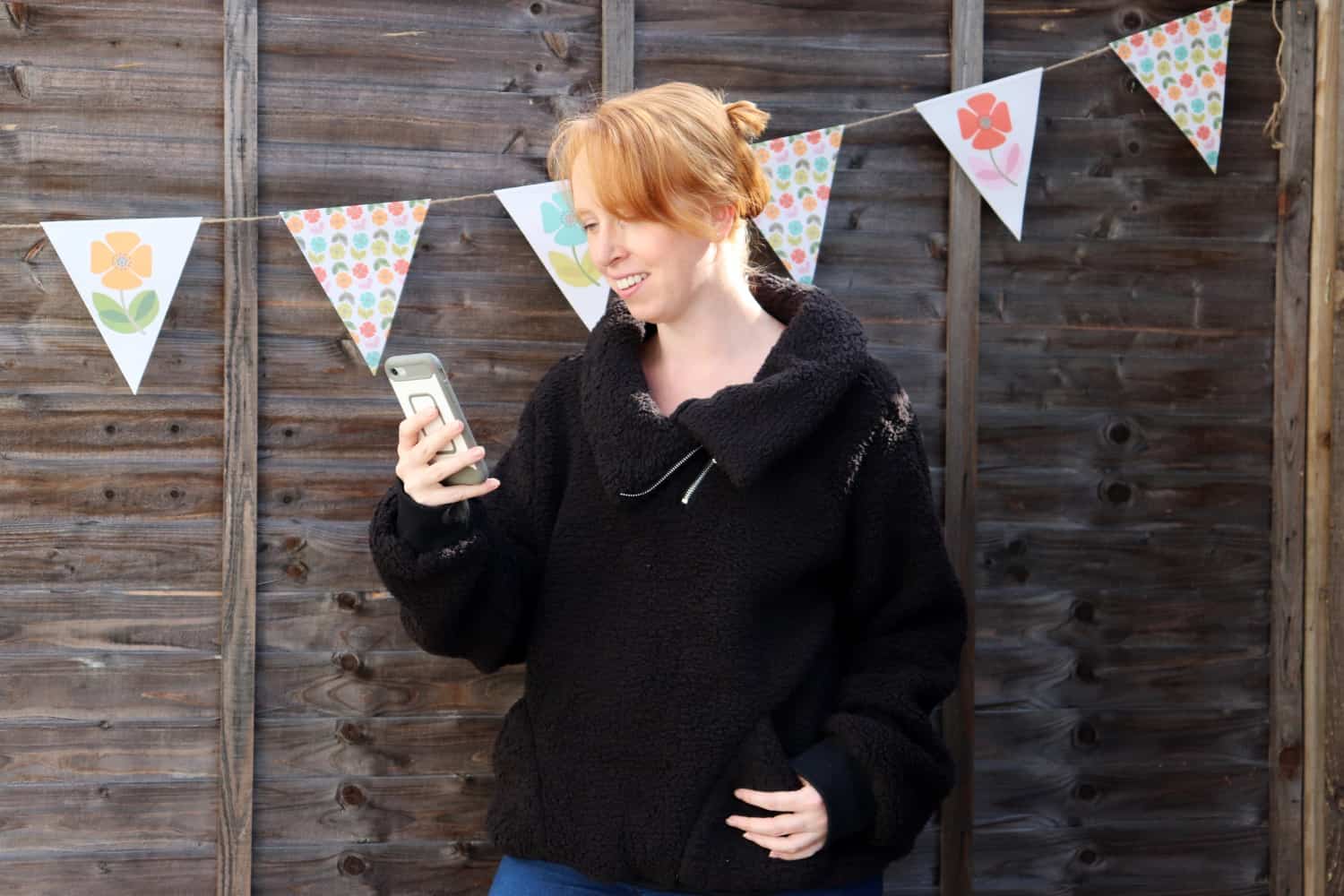 The neck zips fully to create a turtleneck which is great for chillier days or you can leave it unzipped or zipped halfway when the weather is warmer. It's one of the softest things I have ever worn and with the addition of generous pockets at the front I know I'll be wearing this black jacket so much over the coming months.
I often joke that since becoming a parent my uniform has been jeans or leggings, vest tops and open topped cardigans. It's an easy outfit to wear and suits every occasion so the Open Front Draped Teddy Coat works perfectly with my typical outfit choices.
This open front coat is a great alternative to my typical cardigan choice and can be worn as either a coat or as knitwear to then wear a coat on top of depending on the weather.
Just like the turtleneck coat, this piece is so super soft, made of fantastic teddy material and so comfortable. It could easily be dressed up or down to suit any occasion too.
The last piece I chose was the Grey Oversized Sweater Dress. It's a longline hooded jumper that can be worn with anything from jeggings to tights and is just such a comfortable outfit choice and so easy to wear too. It comes with a belt to pull it in at the waist, adding shape and detail. I love grey loungewear and this is the perfect thing to wear both at home and out and about.
I love my new wardrobe options from Katch Me and actually can't wait for the cooler weather to set in so I can wear them properly! Katch Me clothing is good quality, a good fit and they have styles to suit all shapes, sizes and personalities. Why not take a look to update your wardrobe for autumn too?