I love buying the children clothes that are a little bit individual, that stand out from the crowd and that make a statement. I came across Kyna Boutique soon after I had LP and have been a fan of the brand ever since.
Kyna Boutique have a great range of organic clothing that kids love. Everything is colourful, contemporary and fashionable. All of the designers that KyNa Boutique feature have all been tried and tested and come highly recommended. Over the years I have tried many of the Kyna Boutique designers and I now know that if Kyna Boutique sell it then it will be great quality, hard wearing and the kind of pieces you can pass down to siblings – they just wear so well! But above that they look great and are kind to a child's skin too.
Unlike many other online retailers KyNa Boutique also offer free UK delivery and free returns too. Anyone that has shopped with Kyna Boutique will be able to testify that products arrive at your door incredibly quickly and considering it is free postage this is something that makes Kyna Boutique really stand out from the crowd.
Our favourite KyNa Boutique products is our Banana Coat that has been well used by LP and now Little Man. It's a coat that gets constant comments from people wherever we go, a coat that they have both loved to wear and a coat that makes them easy to spot too. It's a classic example of the Kyna Boutique brand.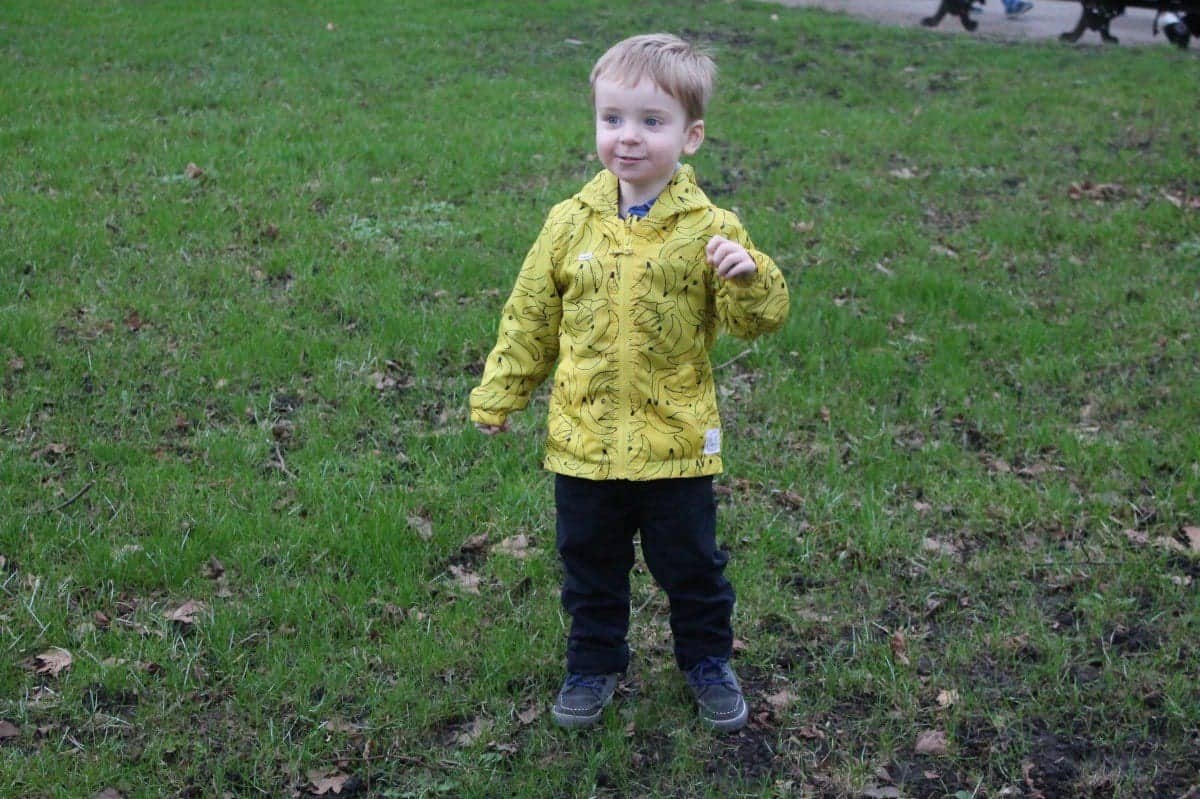 I have teamed up with Kyna Boutiwue to give away a £20 voucher to one lucky reader. If you would like £20 to spend on gorgeous products from Kyna Boutique just complete one or more entries on the Rafflecopter below. Good luck!
a Rafflecopter giveaway