Disclosure: We were sent the featured products for the purpose of this post however all opinions are my own.
This post contains affiliate links and I may receive commission if you visit a link and buy something. Purchasing via an affiliate link doesn't cost you any extra, and I only recommend products and services I trust.
In Germany there's a tradition called Schultüte which celebrates a child's first day at school. Children are given a giant cone full of treats and small gifts to really mark the occasion and now Kiddicone offer 70cm cones packed full of presents for any child starting school.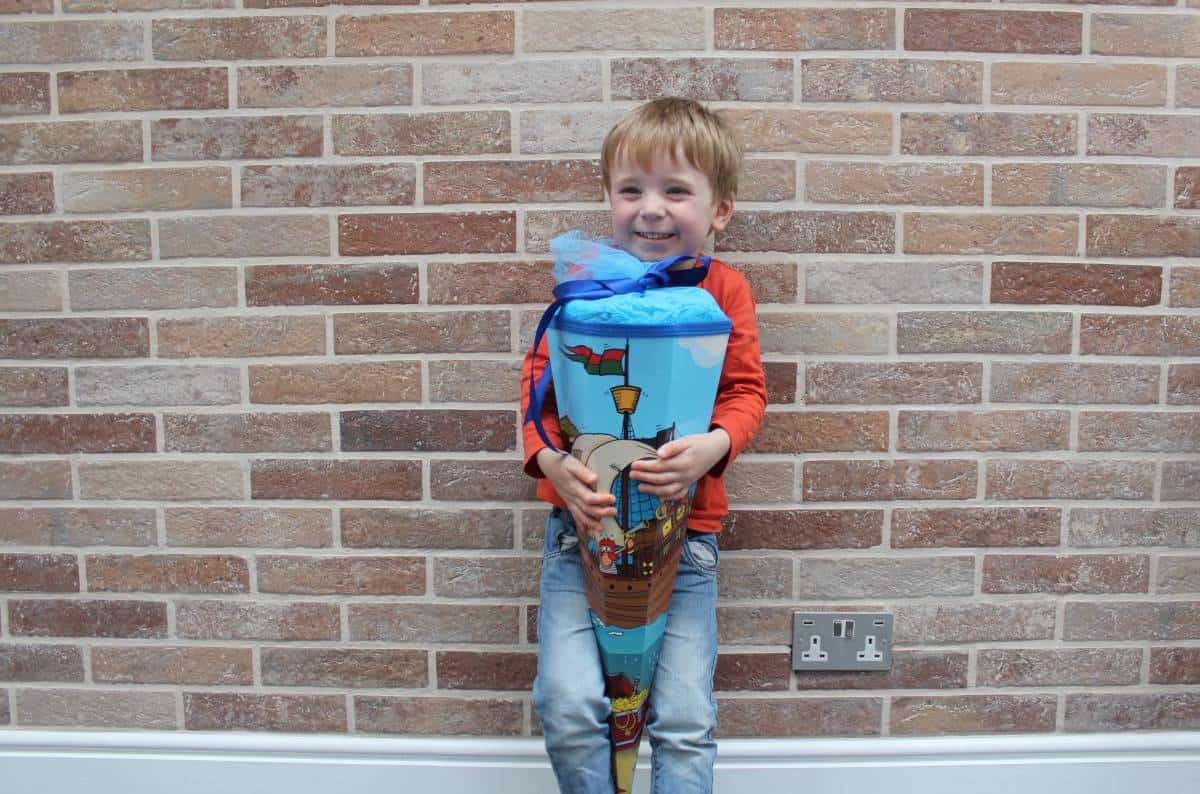 As Little Man is off to school in September, Kiddicone sent him their Pirate Kiddicone to celebrate this milestone in his life. The cone arrived well packed and was simply beautiful – it had netting fabric at the top tied with a ribbon and all the gifts were covered with tissue paper. Little Man was just so excited to open it and see what was inside.
As soon as the tissue came off Little Man couldn't contain himself – the first thing he pulled out was a well made wooden yo-yo and it may well be his favourite thing from the whole cone – he hasn't let it out of his sight since! He then found a wooden pirate whistle, balloons, colouring pencils, crayons, a colouring book and a pad of rainbow coloured paper – he was in stationery heaven!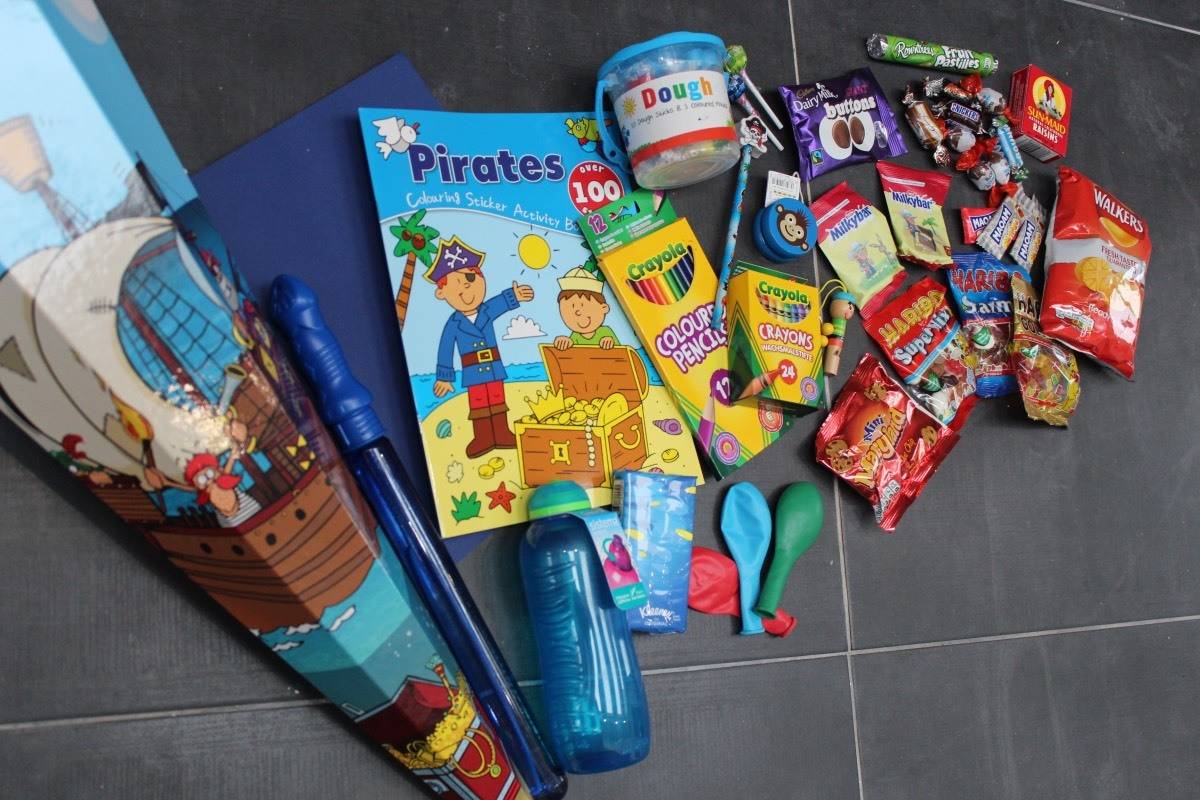 The cone also contained a new drinks bottle and more sweets and chocolate than Little Man had ever seen! There were full size packs of sweets, fun size ones and little individual ones – a great selection for him to enjoy little by little over a period of time. There was also a bag of crisps and a big pack of raisins – one of his favourite things.
Little Man absolutely loved his Kiddicone – even deciding to wear it as a hat at one point. It was the biggest gift he had ever received and the fact it was full of little presents blew his mind – he found the whole things so exciting and it was a definite novelty for him.
The pirate theme is something he loved and Kiddicone have so many different themed cones to suit any child but they also have empty cones if you would like to buy one to fill yourself with things you know your child will love.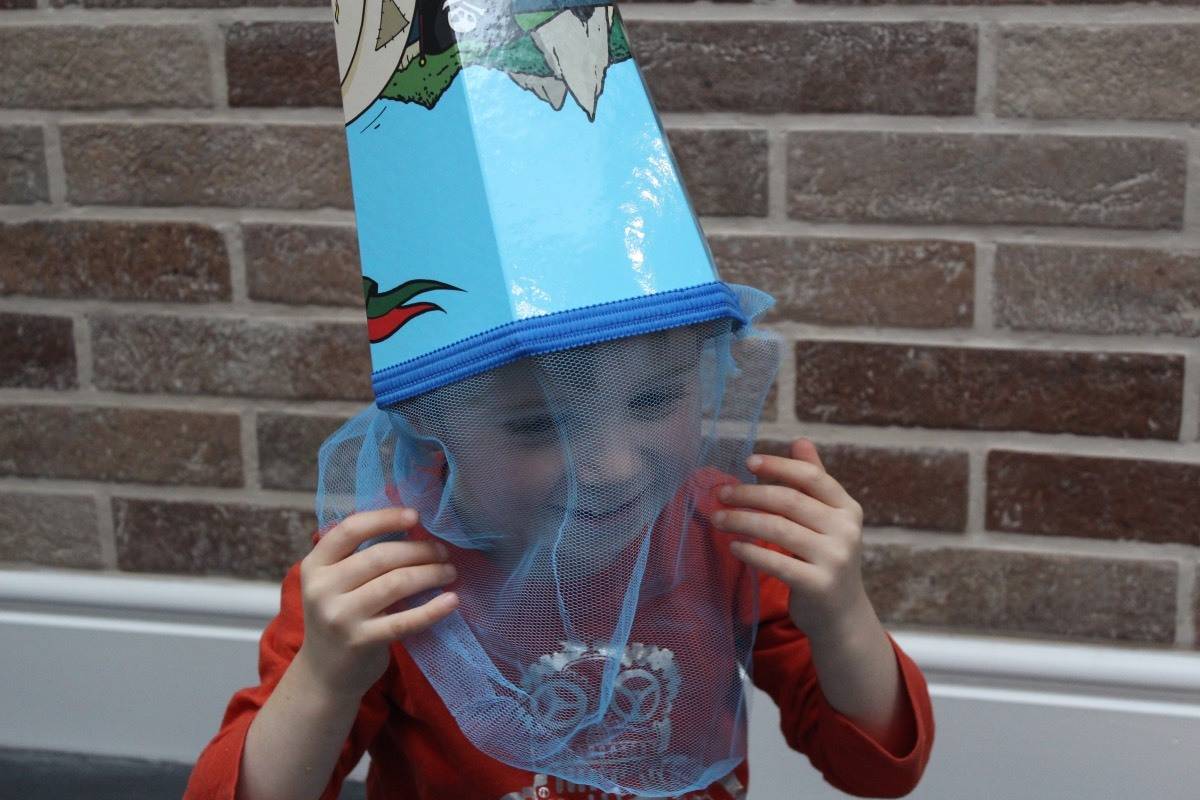 The whole concept of Kiddicone is fantastic and although not something you would buy all the time it's something special that will really help mark a child starting school – and as a one off expense for that once in a lifetime occasion I think it's a really lovely idea.
Kiddicones have an RRP of £37.95 for filled cones and £14.95 for unfilled cones with free UK delivery.