*This post is sponsored by Boots
Over the last few days LP and Little Man have been practicing their jumping skills to prepare for their latest bit of fundraising – joining in with Boots and the Jump for Pudsey campaign – all for one of our favourite charities, Children in Need.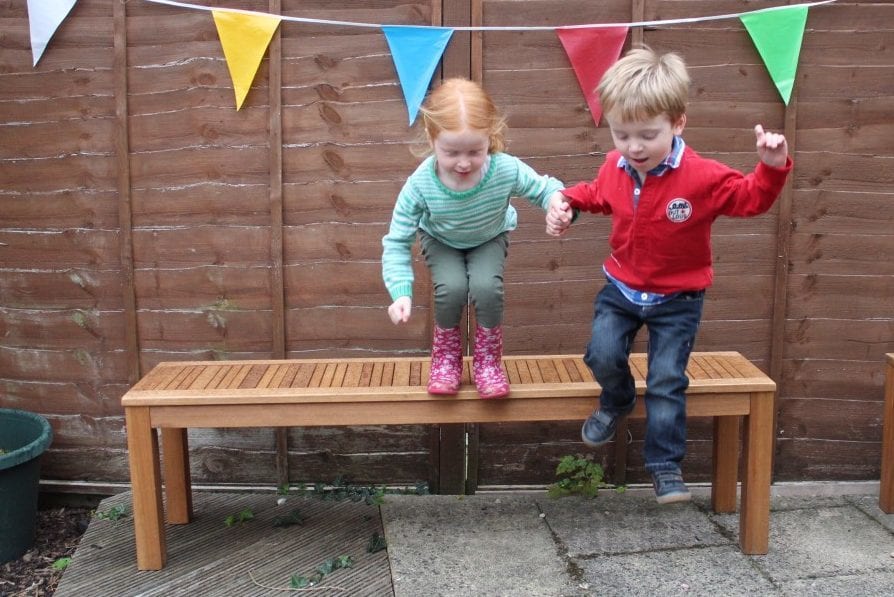 We're all used to people going to any extent to raise money each year but this half term, from 22nd to 29th October, Boots have launchedJump for Pudsey which makes raising money – and having fun at the same time – as easy as possible.
But the main goal isn't really to raise money, it's to get the whole of the UK up and active, to get to a million jumps between them – and LP and Little Man have loved taking part and practicing their Jump for Pudsey techniques! They are raring to go for next week and can't wait to get jumping and fundraising is a bonus!
Boots is asking people, whatever their age or ability, to join in with 'Jump Day' on 26th October and to get jumping and support Children in Need – helping disadvantaged children and young people across the UK. Over the next week, Boots wants us all to do as many jumps as possible – at home, work or in school – and track our progress through the Boots Jump Totaliser online.
But, if that wasn't enough, British Gymnastics have created five easy jump challenges – which we've been trying at home! These can be found on boots.com and in the special Jump Journal – available free from most Boots UK stores.
So next week LP and Little Man will be doing their bit for Children in Need with the help of Boots and I'll be jumping along with them, obviously! Plus, every jump counts! Whatever your age, and however active you are, get off the sofa, get outside and Jump for Pudsey next week too.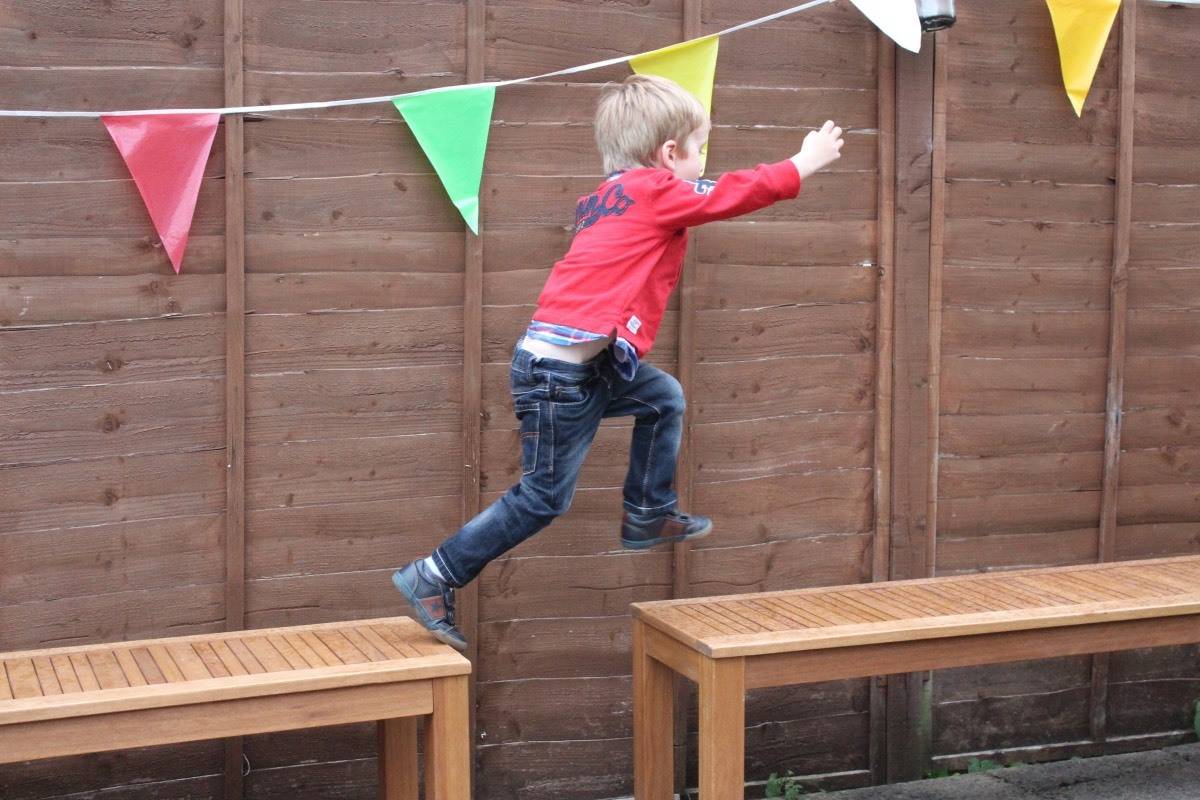 When you take part, make sure you share your jumps with #JumpForPudsey across social media to really get the conversation started – it will mean anyone involved will easily be able to like and share your pictures, inspiring even more people to take part.
You can also make a donation of £3 by texting JUMP to 70313 or create your own fundraising page and donate online here. Make sure you and your family get involved next week – here's how far just 1p per jump could go:
100 jumps – means a young girl who has been bullied make friends at a local youth club
200 jumps – means an 11-year- old boy with autism can develop his co-ordination and confidence at a trampoline session
700 jumps – funds a deaf boy who has been in and out of hospital so he can enjoy hands on activities at an outdoor survival skills day
1,500 jumps – means a 12-year- old boy with learning difficulties gets to play, learn and grow in confidence at a unique football and literacy project
2,000 jumps – means pays for a group of children living in a deprived area can have an hour of weekend football, keeping them active and healthy over winter
3,000 jumps – enables disabled children can do an indoor surfing session, where they can have fun while improving their balance and coordination
25,000 jumps – pays for a cooker for a family who have previously been homeless, allowing the children to have a warm meal a day and improve their health.
If you would like to get involved, all you need to do is start jumping! Once you've done your jumps just log on to the Boots online jump totaliser to log your jumps and donate – helping them reach 1 million jumps I can't wait to see the jump total rising!
*This post is sponsored by Boots