Disclosure: We were sent the featured products for the purpose of this post however all opinions are my own.
This post contains affiliate links and I may receive commission if you visit a link and buy something. Purchasing via an affiliate link doesn't cost you any extra, and I only recommend products and services I trust.
I recently contacted by a company called Julu who I hadn't heard of before. They have created a Laundry Ladder that looks lovely and traditional and can fit seamlessly into any room. Julu asked if I would like to review their Laundry Ladder and I knew my Mother in Law would love it, so together we had a look at the Laundry Ladder range and decided on the slim Bunty version.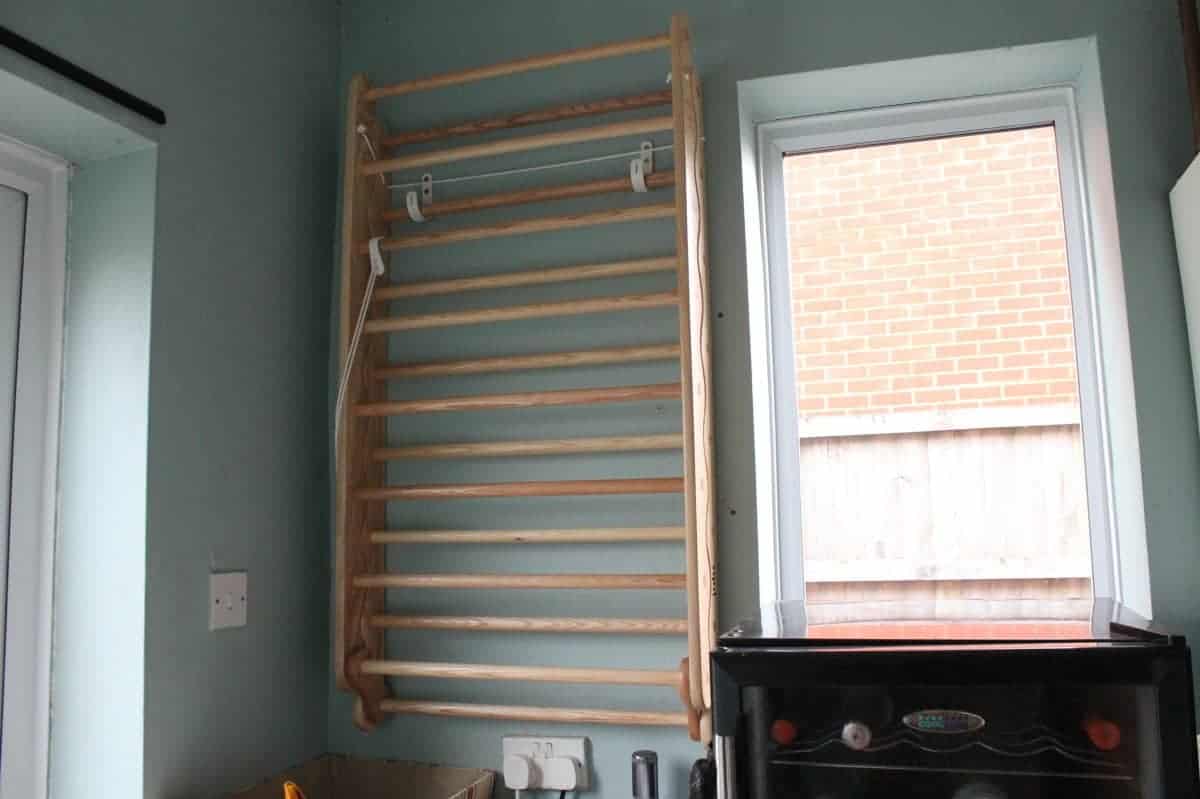 What options are available with the Julu Laundry Ladder?
The Laundry Ladder comes in a choice of either natural wood or white and with either black or white brackets. These colour options make it fit perfectly into any home and match any decor. We chose the natural wood and white brackets which look lovely together.
Does the Julu Laundry Ladder come pre-strung?
With the Laundry Ladder you can choose to have it pre-strung for a small charge. Or you can string it yourself. There's a great video on the Julu website that shows how to string it. You also have the option of operating the Laundry Ladder from the left or right hand side. The mounted clothes airer really does have so many options and choices to make it work exactly how you want it to.
How easy is the Julu Laundry Ladder to use?
Now that my in laws have been using the Laundry Ladder for a couple of weeks they really love it. It's easy to operate once strung and raises and lowers smoothly. The back rails are perfect for drying small items on and the front rails are great for larger items. It stores nicely flat against the wall but can have things left to dry on it in this position too. If you have tea towels or other individual items to dry you don't even have to lower it!
Does the Julu Laundry Ladder have other uses?
The ladder clothes airer doesn't just have to be used as a clothes drying rack either. It can be used as wall mounted clothes rail to hang out your clothes for the next day. It could also be used as a guest wardrobe when used in a spare room. The possibilities are endless.
Where should you hang the Julu Laundry Ladder?
The thing that I love about the Laundry Ladder is that it can fit into any room. You could easily have it in a utility room but it could also go in a hall, dining room, kitchen or spare room. The laundry drying rack looks lovely when it's on the wall. Laundry ladders don't look in any way cluttered like a standard airer – that you hide out of site or take down when you have visitors. If anything the hanging clothes airer is a focal point, something to talk about and a great use of otherwise wasted wall space. Even in small spaces you can raise and lower the Laundry Ladder clothes airer quickly and easily for access.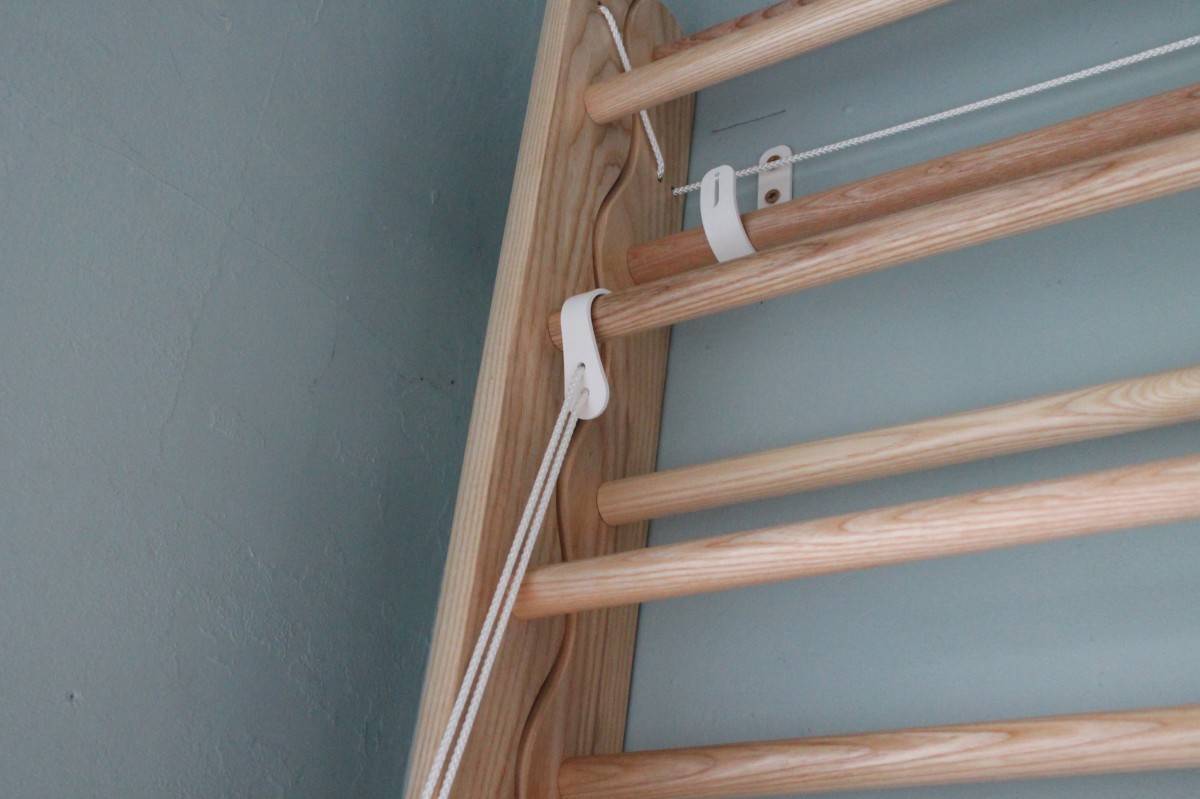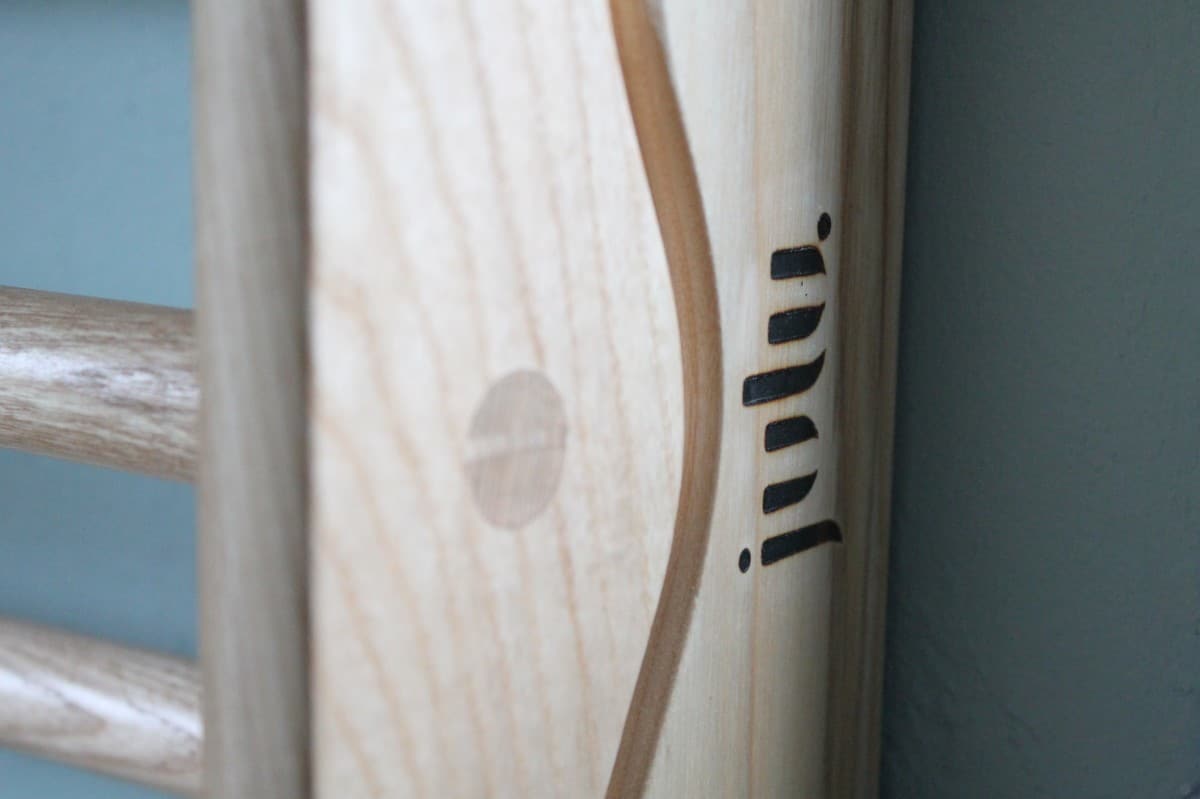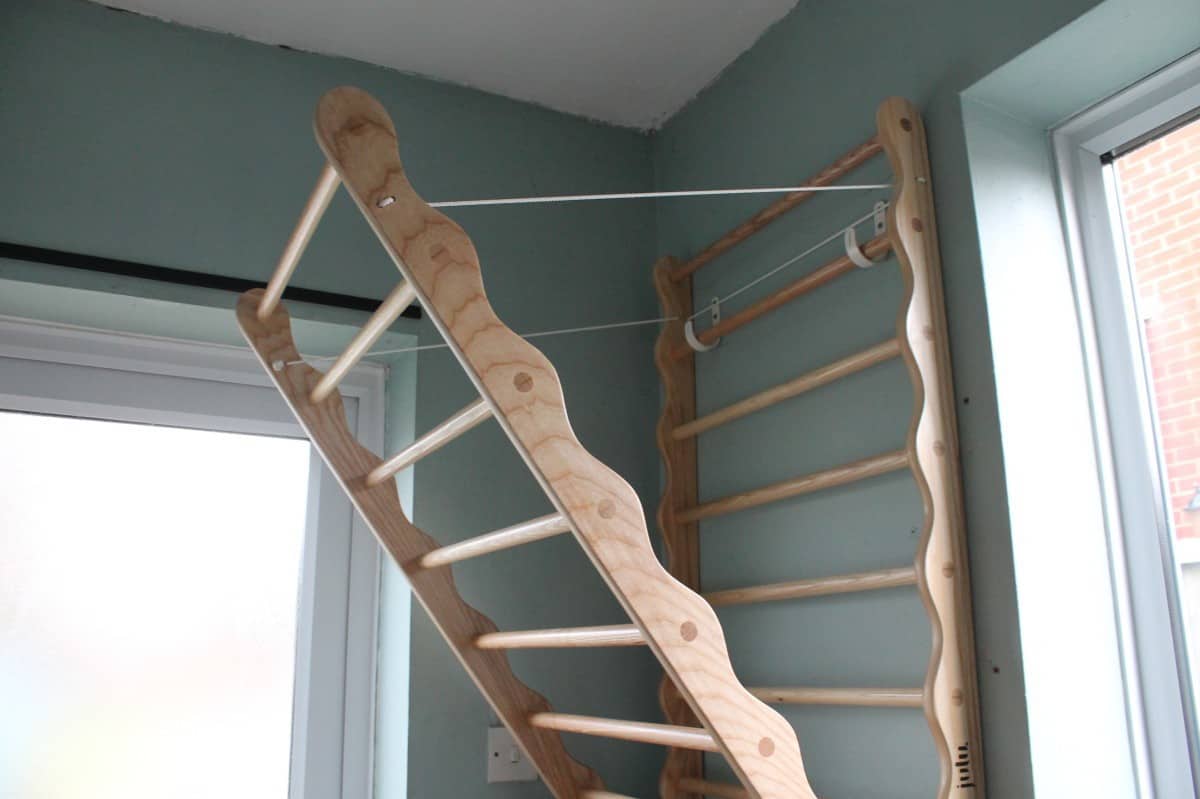 The Julu Laundry Ladder is designed and manufacturer in Britain. It's made from English Ash which is responsibly sourced and has great strength and a timeless appeal.