*This is a paid post
Each year it gets harder and harder to think of new and exciting gifts for children. But what if you could gift them unlimited new toys to play with whenever they wanted? Rather than just one present under the tree, they could have months of new toys to play with. Doesn't that sound great? Well, that's just what you get with Whirli.
What is Whirli?
Whirli is a more affordable and sustainable alternative to buying new toys and, put simply, it's a toy swap service. With Whirli you pay a monthly fee – as little as £7.99 – and get tokens to use to rent toys which can then be kept for as long as you like, returned and swapped for new ones or even bought at a reduced price if it's something your child ends up really enjoying.
Who is Whirli suitable for?
Initially I thought Whirli was just for young children but I soon realised that although it's for birth upwards I found plenty of options that LP and Little Man loved as older kids of 8 and 10. Whirli has all the big name brands you can think of – from Brio, Nerf and Baby Annabell through to Barbie, Fisher Price and Hape. You can be sure that whatever age your child is, Whirli will have toys perfect for them.
Whirli have over 1000 toys that you can browse through and they can be filtered by age, type, brand or even what skills they'd be helping to develop. All the toys show clearly how many tokens are needed to choose them and you can easily see which toys are new too – great when you've been a Whirli customer for a while.
What toys did we try through Whirli?
Since we started using Whirli the kids have enjoyed so many new toys. One of their favourites was the Hape Marble Run which even Dave and I loved helping them to build and play with! This really showed us the quality of toys through Whirli and how they like to supply well made, wooden toys where possible, knowing how much children love them.
They also had quite a few Smart Games sets which are great one player brain games, getting harder and harder as you progress through the levels. From saving penguins from the ice through to herding animals into pens, I loved how these games got the children thinking and kept them so engaged whenever they played them.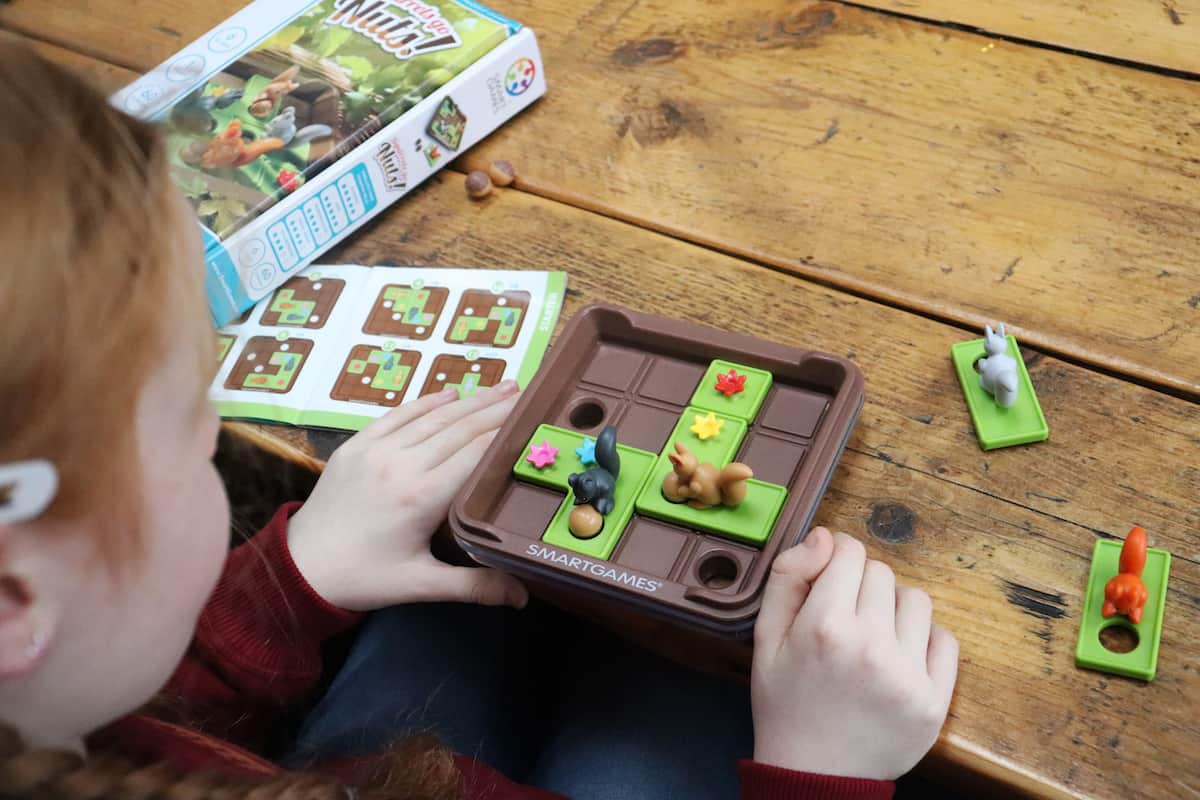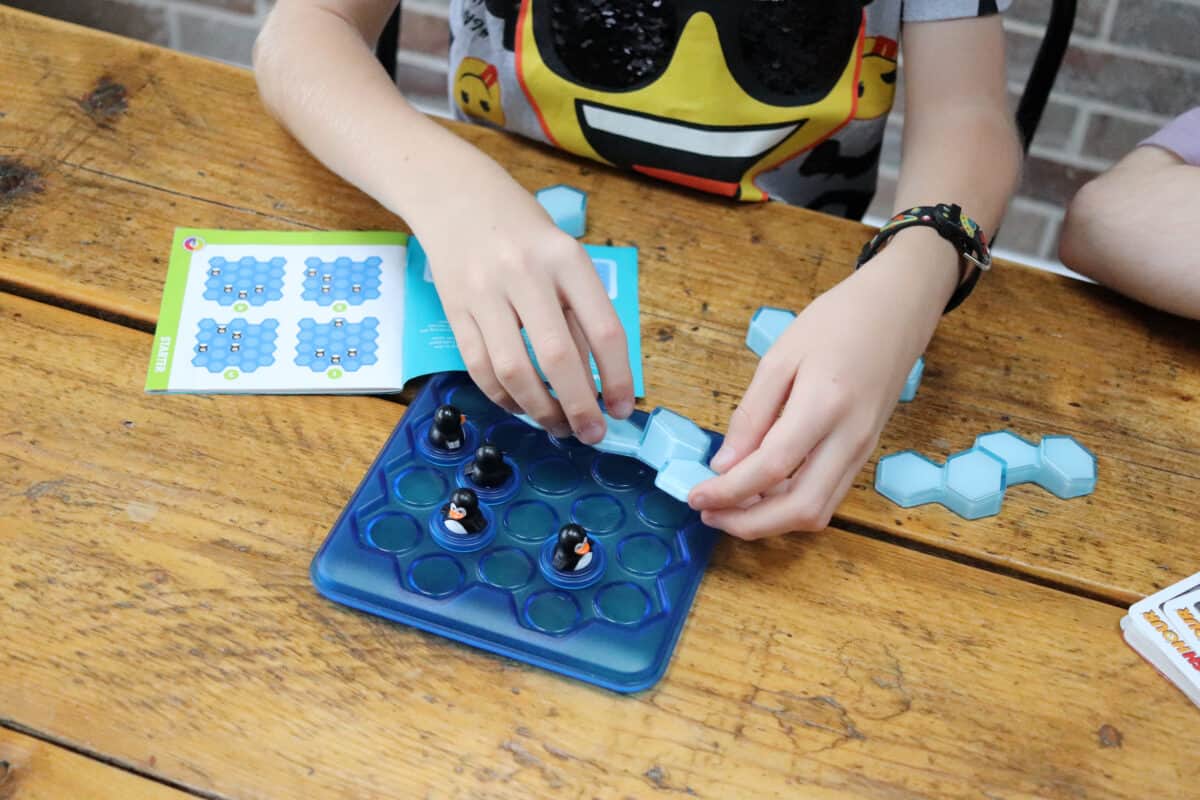 A similar game was ThinkFun Rush Hour from Ravensburger. Both LP and Little Man loved trying to free the cars from the rush hour traffic and really enjoyed competing with each other to see who could get the cars out quickest!
Whirli also has a lot of outdoor toys and LP and Little Man loved doing Garden Games Limbo. The Garden Games brand is fantastic and we have some of their toys already but the children loved doing limbo for the first time.
With Whirli you can also rent books and board games, not just toys. We loved playing Operation and the children spent ages testing each other with BrainBox Space. I love how varied the options are with Whirli and how you can adjust the types of products you order through the year – with more outdoor toys in the summer and family games for cosy nights in over the winter.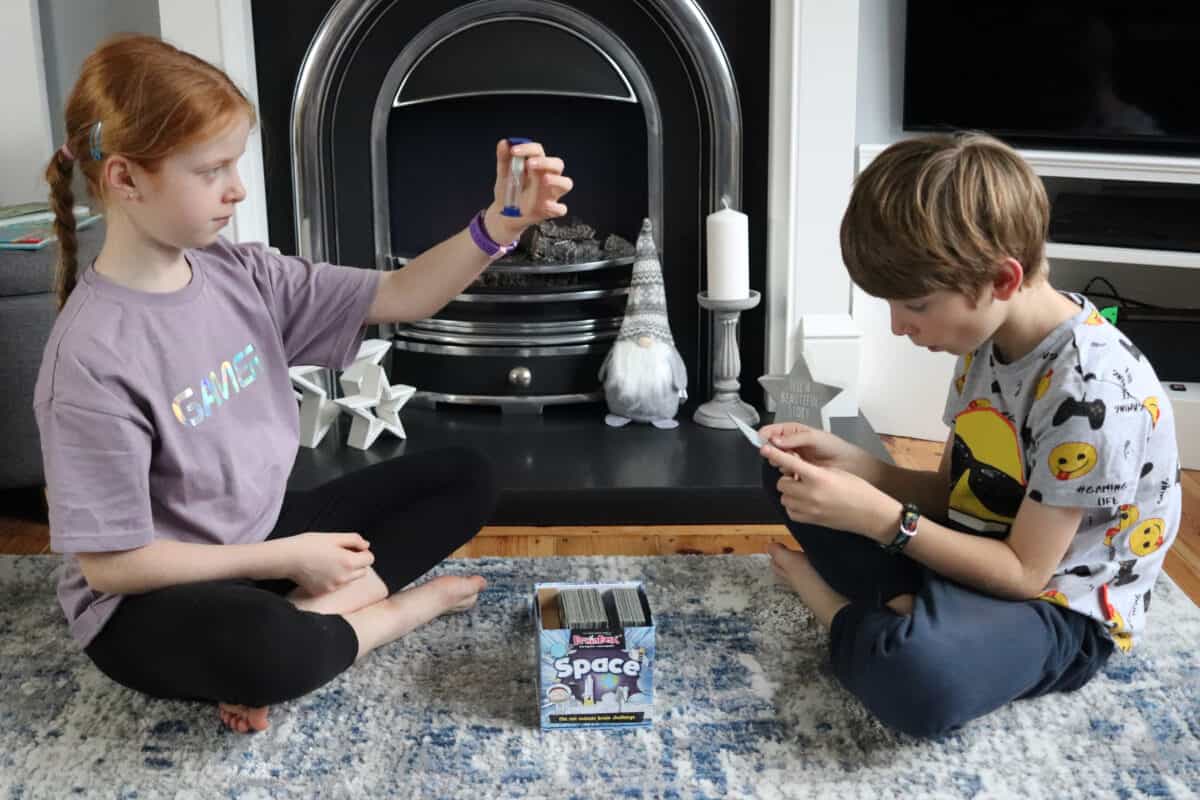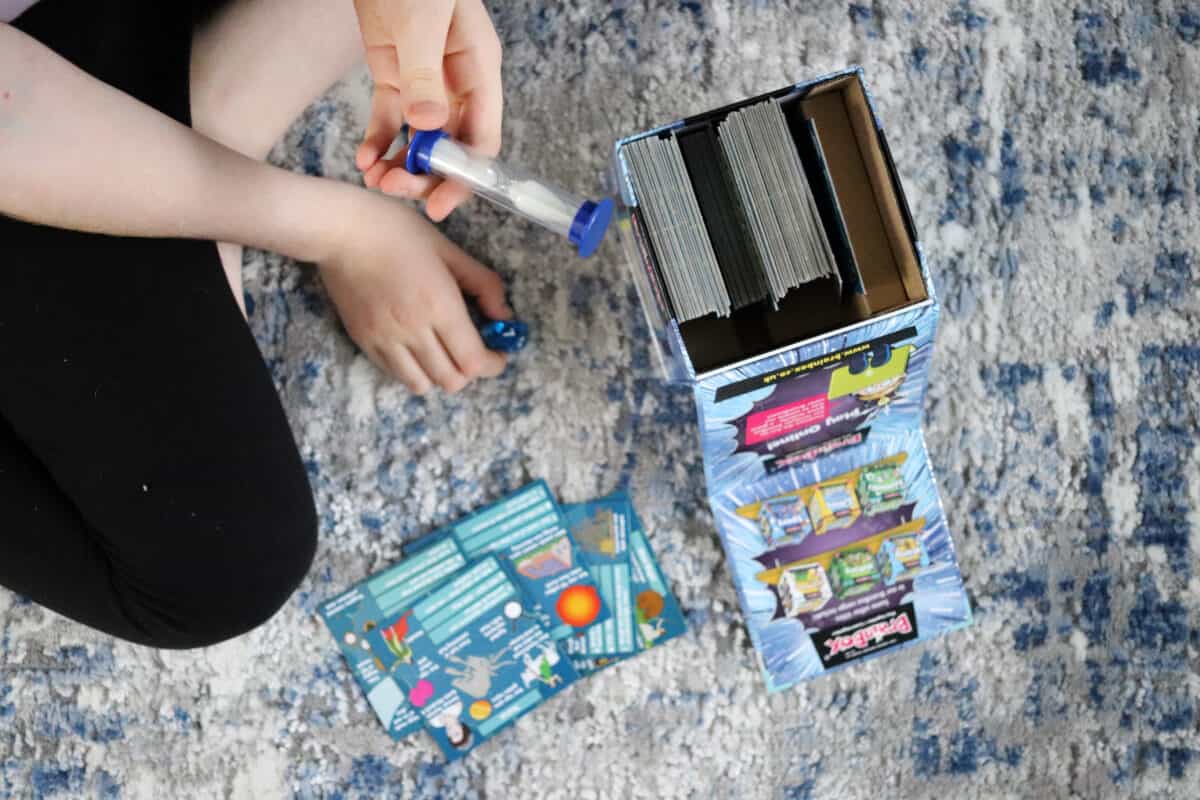 What did the children think of Whirli?
I wondered how LP and Little Man would feel about Whirli. Whether they would be happy trying toys and then sending them back to swap them for new ones or if they'd just expect to keep the toys forever. But, as soon as the first delivery arrived and I explained how Whirli worked, the children were excited.
They couldn't wait to start playing with the new toys and gave me their thoughts on each thing as they played with it. It was interesting to see that they thought more about whether they would enjoy something for a long period or were happy just playing with it a couple of times before sending it back to switch it for something new.
Really Whirli has taught the children a real life lesson. Do they really need things forever? The children have pocket money and they will walk around a toy shop looking at all the toys and we'll now have conversions about whether they'll enjoy something forever or whether they'd just like to try it first and see how much they like it through Whirli.
Whirli has a great 'try before you buy' element to it and, if you do love something from Whirli you can always choose to keep it, paying a reduced price for it and never sending it back. The reduced price depends on how long you've had the toy for and you can see a quote to keep any toy in your Whirli account.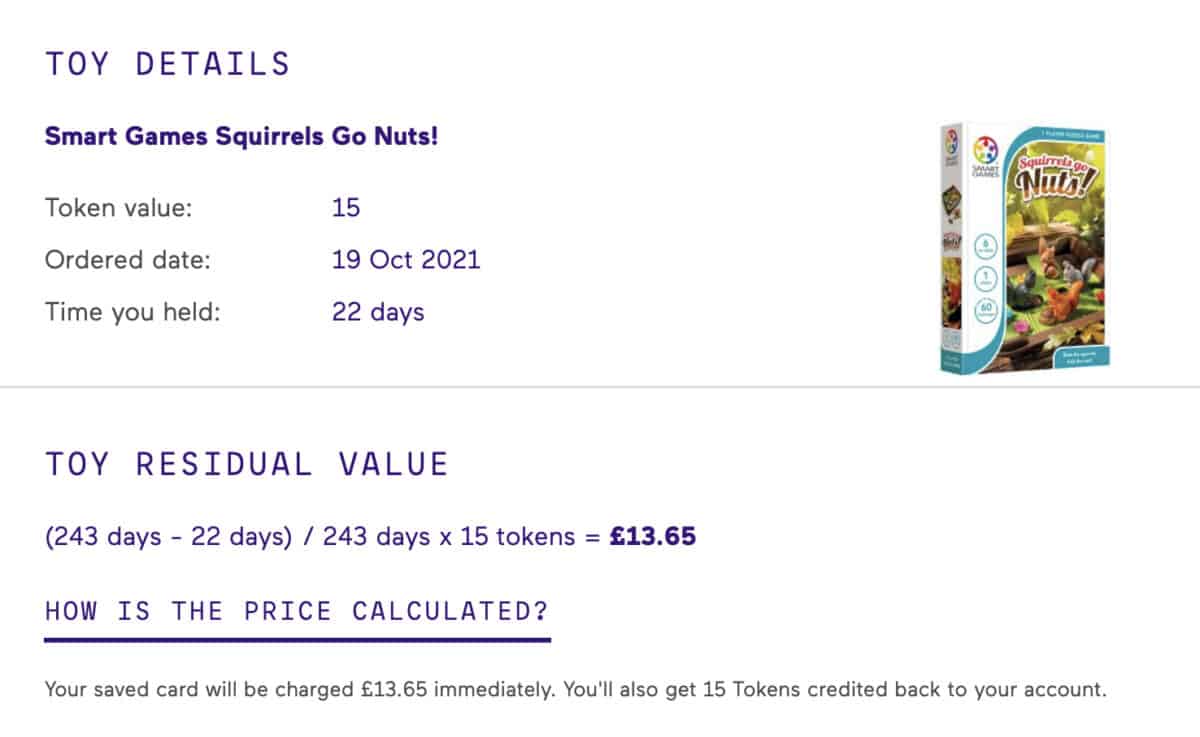 I also know from toy renting through Whirli for a while already that our children are happy to just have new toys regularly, they don't need to keep them forever to really enjoy them. And this is where Whirli is fantastic. It gives the children new and engaging toys to play with whenever they want them – and that makes them so happy. It also reduces the number of toys in our home and the need for endless storage solutions! Whirli is great for a less cluttered life.
How do you return Whirli products?
With Whirli you get a postage label in each box to return products when you're done with them. You also get tape strips and you can reuse the packaging that the toys were sent to you in. Whirli are all about reusing as much as possible, reducing waste and thinking more sustainably.
Because of this, you won't find any plastic in a Whirli delivery, aside from the toys. Most are removed from outer packaging – aside from board games – and sent in gorgeous reusable bags that keep all the pieces together and enable you to store the toys really safely whilst you have them.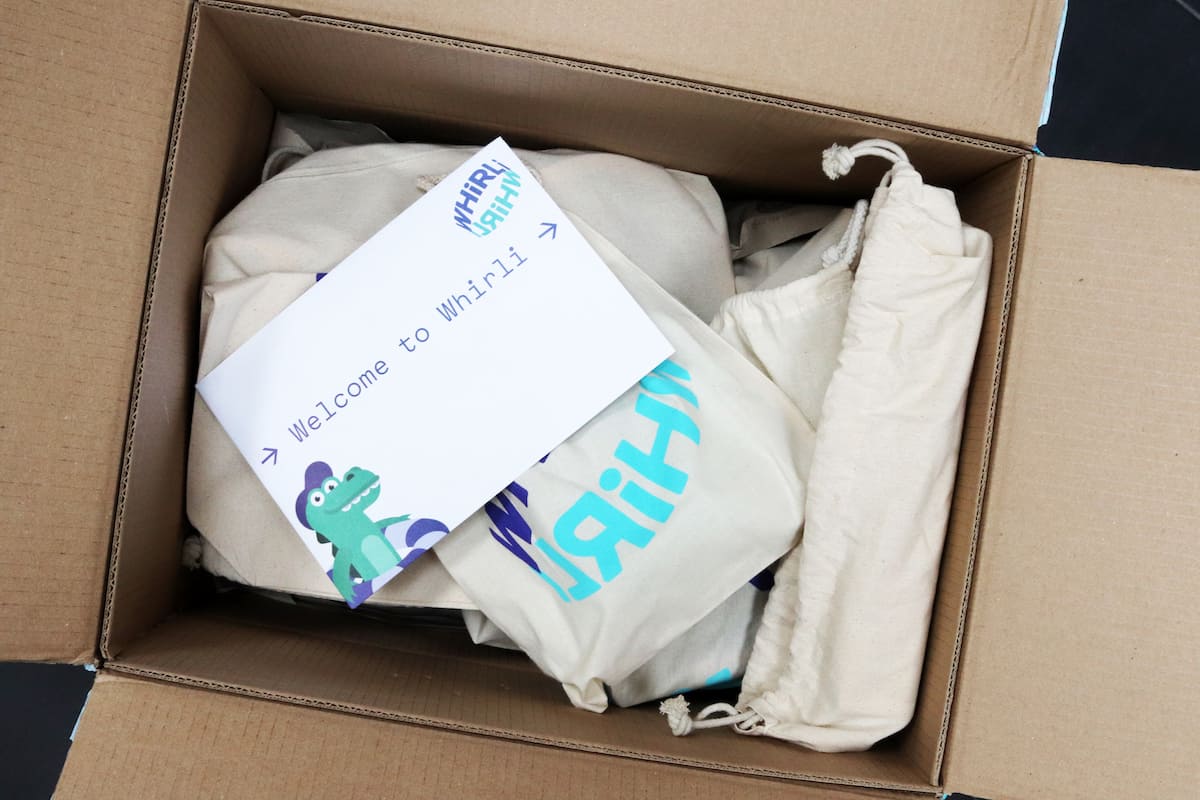 You can pay an extra £6 a month for unlimited free standard delivery and standard return or you can pay £3.49 for each delivery and each return that you do.
Is Whirli safe?
You may be worried about the implications of renting toys, especially since the pandemic. But, everything that is returned to Whirli is checked and cleaned, making sure everything is there that should be, that nothing is broken and that everything is freshly sanitised to make it completely safe for the next child to enjoy.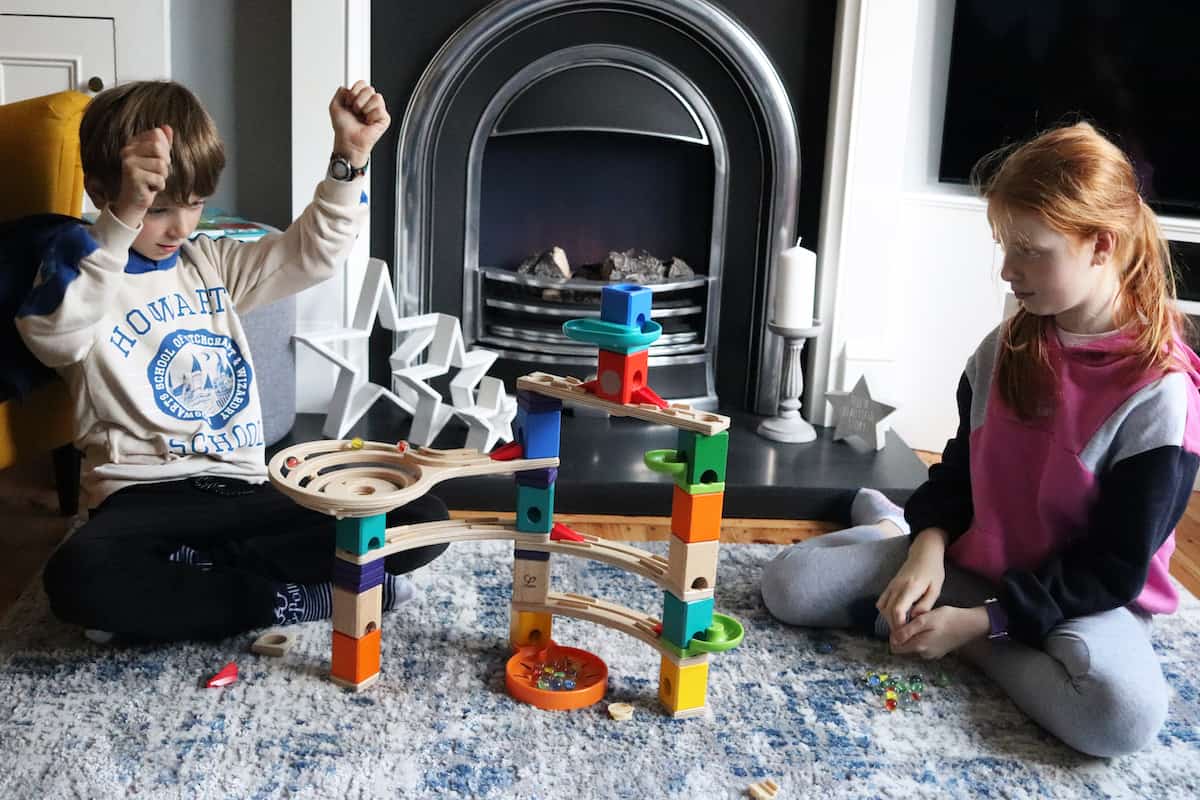 How much does Whirli cost?
With the Whirli toy subscription service you choose the amount of tokens you would like each month and pay a fee related to that. The cheapest option is a Toy Sack of 80 tokens a month. Then there's a toy box, toy trunk and toy chest, each with an increasing monthly price. As a guide, 80 tokens a month costs £9.99 if paying monthly and gives you £80 worth of toys at any one time.
You can also choose to pay half yearly which gives a 10% discount on subscription fees or yearly which gives a 20% discount – reducing 80 tokens to just £7.99 per month. When you pay monthly you can also cancel any time.
Whirli keeps track of how many toys you've borrowed, their combined value and the amount of time you've been signed up with Whirli. This gives a really clear picture of the amount of money saved by renting toys rather than buying them. Whirli is great value for money and it's so easy to see the positive environmental impact the service has too.
Whirli as a Christmas gift
As well as buying a subscription to Whirli, you can also give a Whirli voucher so that any child can enjoy Whirli themselves. This is great if you don't know what to buy for a child or you don't want to buy them something that they will only enjoy for a couple of weeks before abandoning it to the bottom of the toy box.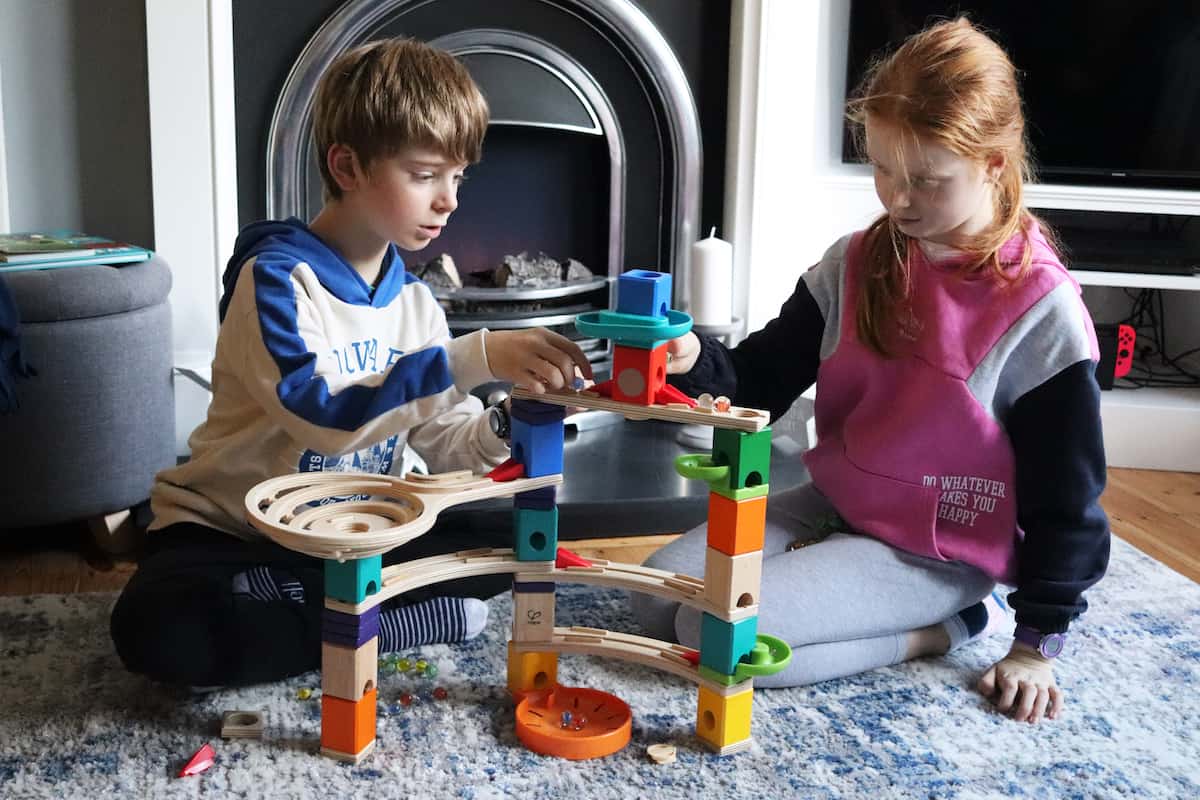 The Whirli toy rental service is a fantastic idea for anyone wanting to be more sustainable, reduce waste and give children more experiences at a lower cost. Our children have loved Whirli and can't wait for our next delivery. It's been a complete revelation to us and I'll be recommending it to everyone going forward. It really would make a lovely Christmas gift.
You can find out more about Whirli and subscribe here. Also, use code JVH9LYOJ to get £10 or 30% off your first payment (whichever is greater).