*This is a paid post
Since it's launch last month, LP and Little Man have been playing Thunderbirds Are Go! International Rescue from Kuato Studios on our iPad, a great adventure game for children – and not just fans of the Thunderbirds TV show.
Thunderbirds Are Go! International Rescue is a mobile game based on the hugely popular television show of the same name. It was originally created by Gerry Anderson in the 1960's and the Thunderbirds franchise has enjoyed timeless reincarnations via books, Hollywood movies and more recently the critically acclaimed rebooted TV show that is fresh and contemporary whilst being true to the original ideas.
The mobile game, available on iOS and Android devices, draws from the best bits of the series, letting the player control the iconic Thunderbirds vehicles, starting with the easily recognisable Thunderbird 2, piloted by Virgil. With sounds and visuals that live up to the TV show, little fans will love being thrown in at the deep end, with the first set of missions being arctic rescues after a wayward scientist is using a huge drill for nefarious purposes, causing catastrophic earthquakes throughout the region.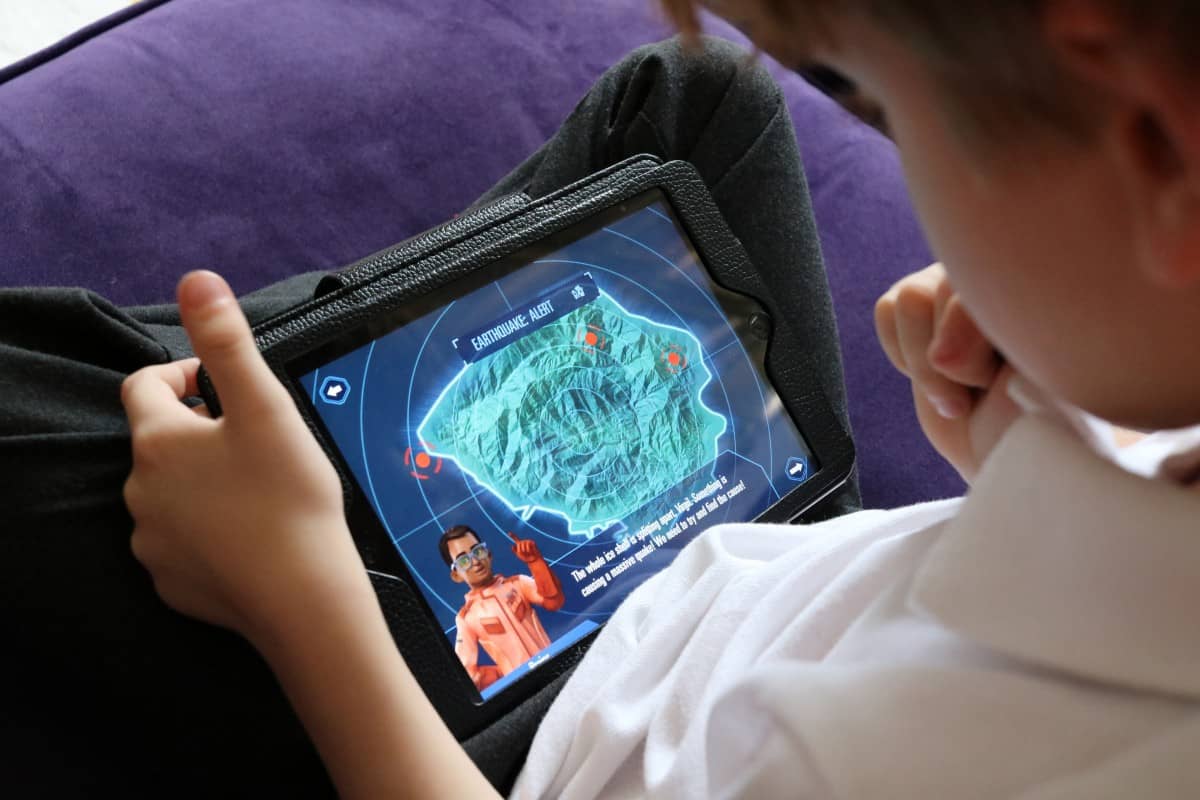 These rescues take the shape of missions on foot, exploring the arctic base looking for trapped scientists and solving puzzles along the way, before actually piloting Thunderbird 2 to get supplies in or to even save villages from avalanches using the ships grappling hook. The controls are simple enough for little hands to use and understand, with arrows on the screen to touch at the right time to navigate the ship or character around the level to a specific point on the map, which is helped by the guide in the top corner that resembles a maze, guiding the player to the goal.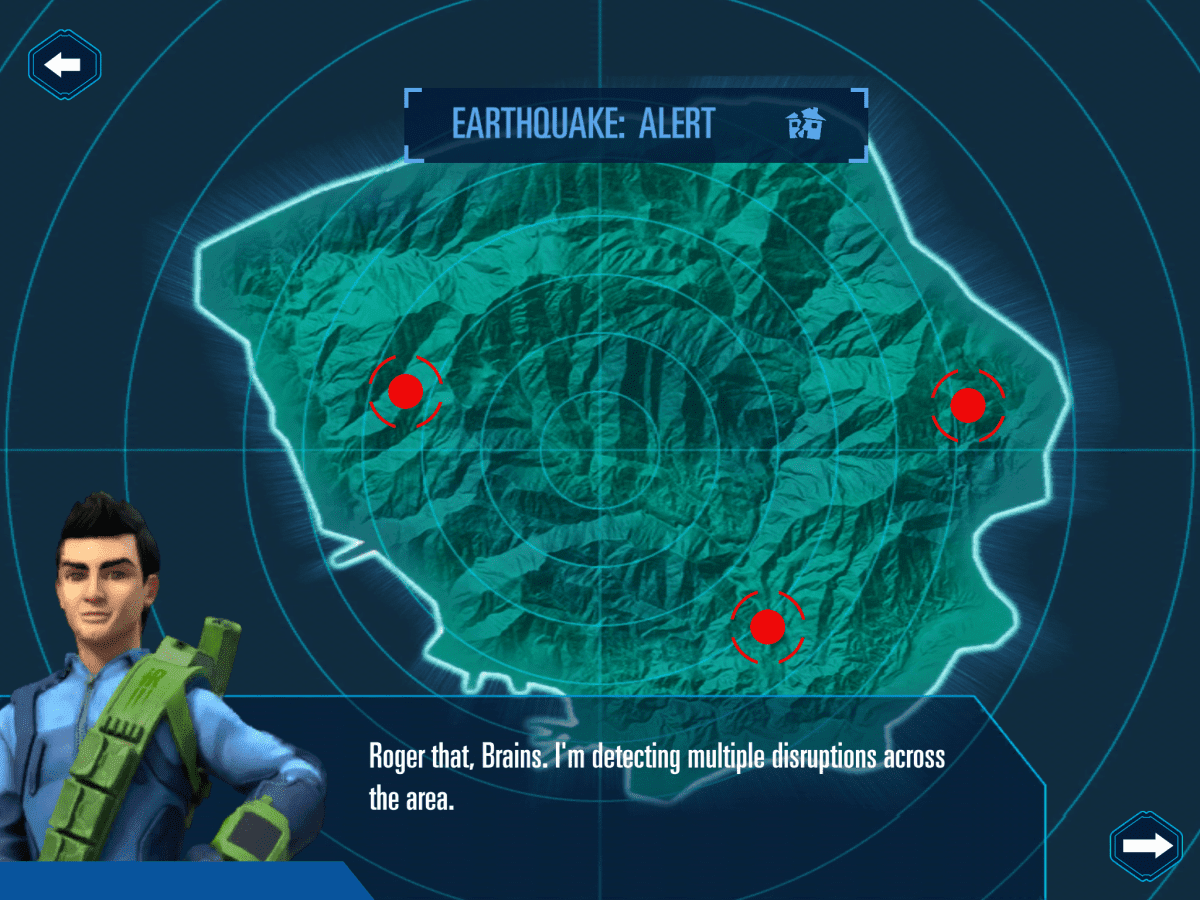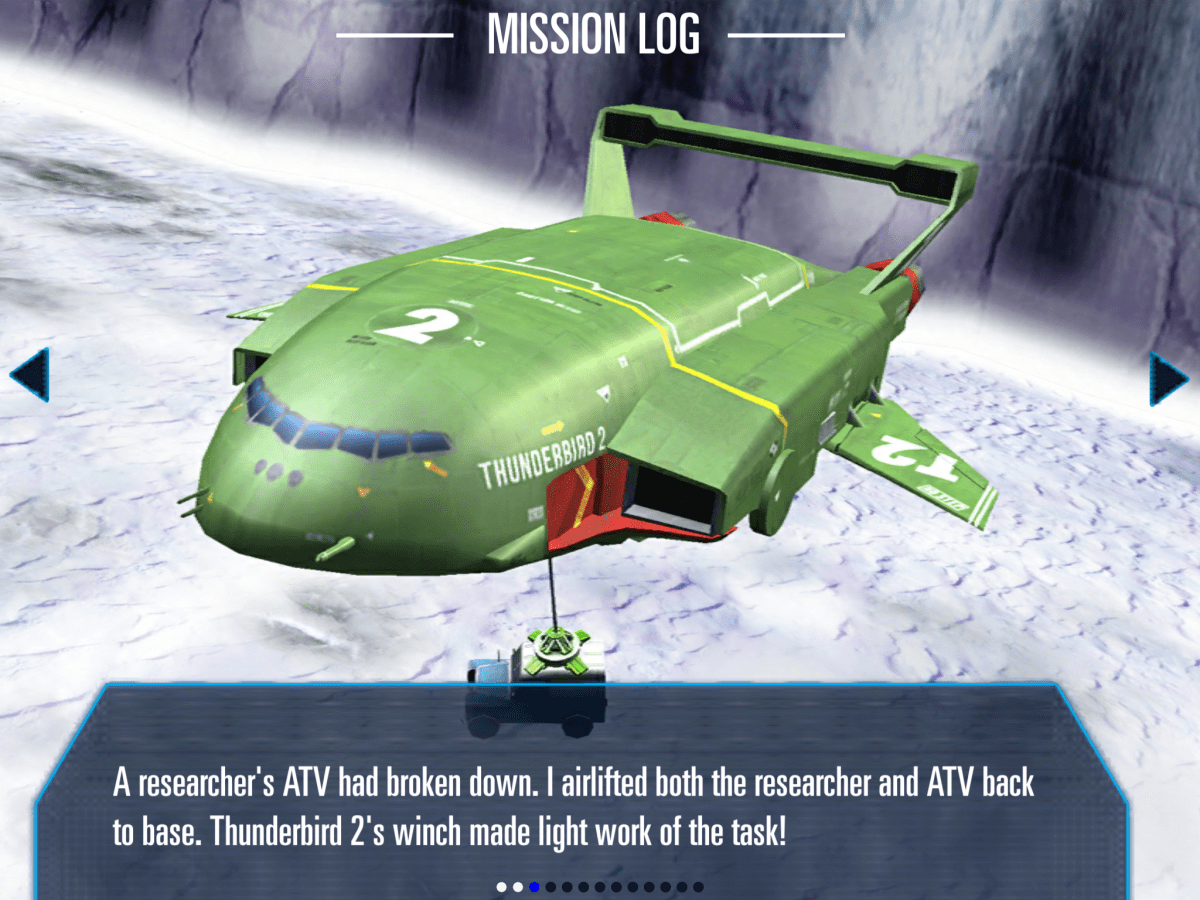 The story is quite text heavy which is why the game is aimed at age six and over. If your child is a confident reader they should have no trouble with reading along and keeping up with the rescues and storyline. At the end of each mission there is a summary of what you've achieved and you get to choose from a selection of words that you think best fits with what happened, with each choice making sense as a whole.
As the game is updated, more of the Thunderbirds vehicles, characters and missions will be made available so that you can continue the adventure and help those in need, whist enjoying playing as your favourite characters and using your favourite vehicles giving a game with endless possibilities.
LP and Little Man loved playing this game. It's fun, full of adventure and, most importantly, the game is available to download for free on the App Store and on Google Play worldwide. It's so nice to find a game that they both enjoy playing without a cost to download although it does have adverts and in-app purchases.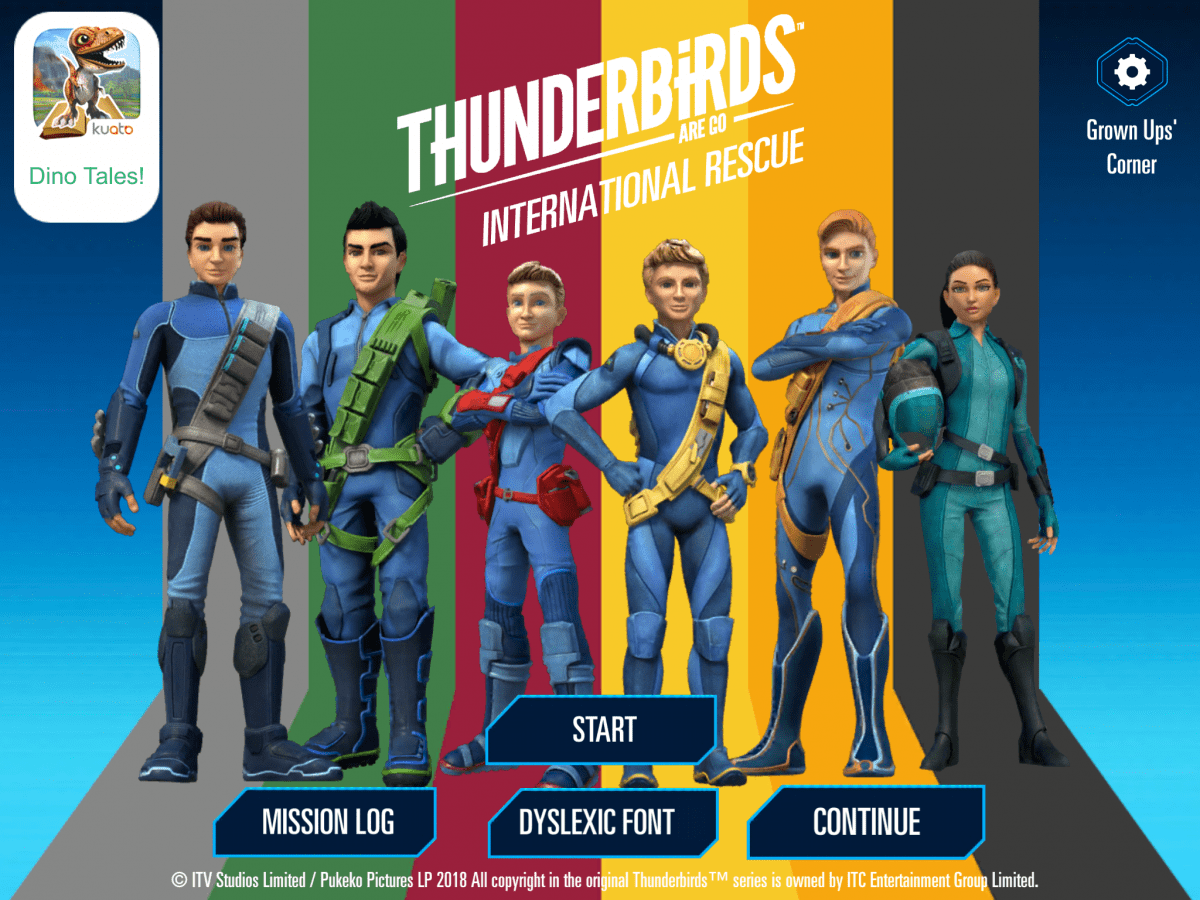 This is a great game that I think all children will enjoy – especially Thunderbirds fans – and it's a great way to introduce a new generation to Thunderbirds too if they haven't discovered it yet. If you have children who can read and are looking for more games for them to play that will inspire them to read, help them with problem solving and be fun at the same time definitely go and download Thunderbirds Are Go! International Rescue.
I'll leave you with the official game trailer: