*This is a paid post
LP and Little Man have always loved reading but, books don't get better than ones where you are the main character. The children always adore books where they feature in them, where their name appears on the pages and they can really imagine themselves right there in the story.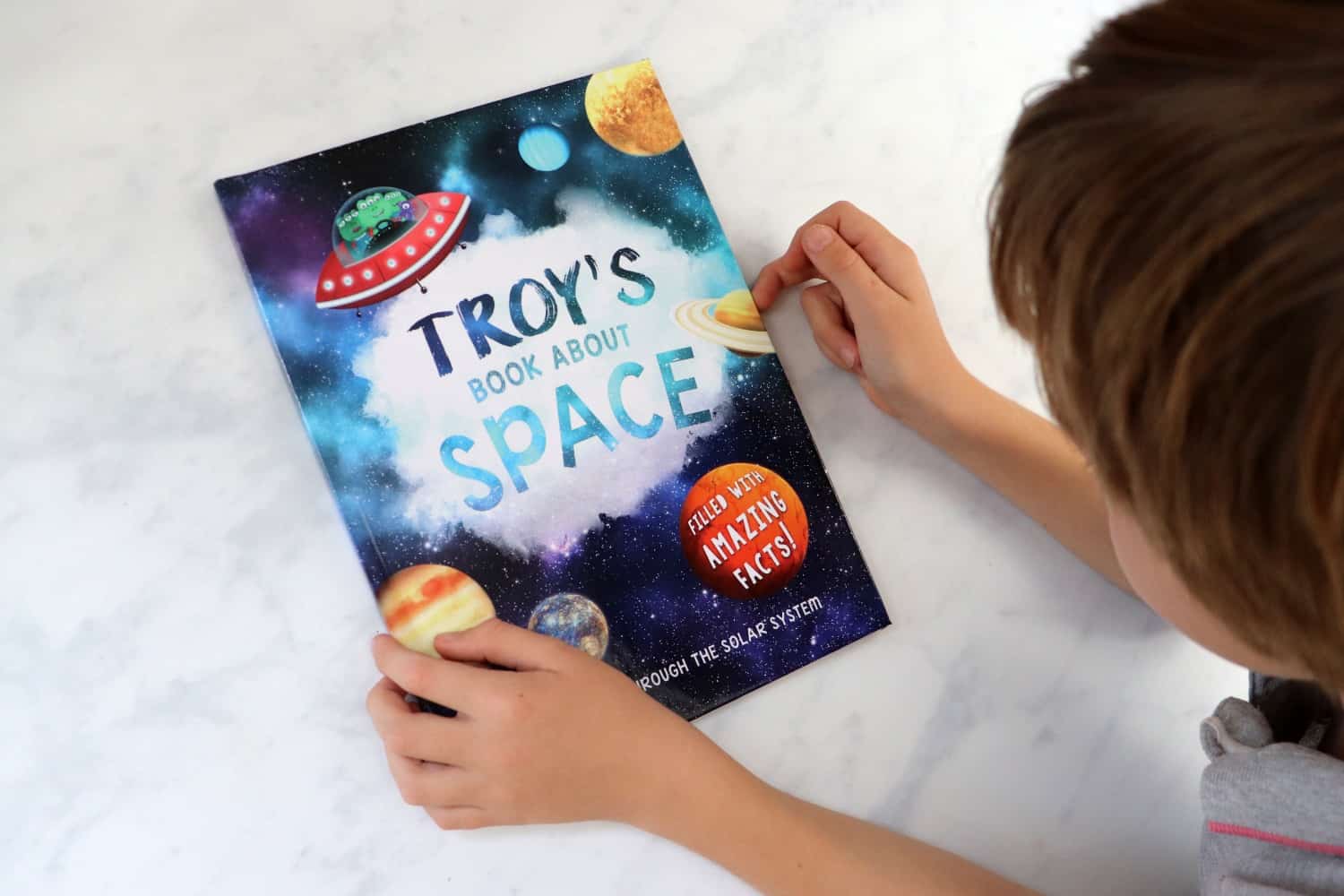 So when In The Book got in touch to introduce us to their vast range of personalised books I knew that they'd be perfect for the children and when I saw the Personalised Children's Book About Space I knew that Little Man had to have it. Space is the thing he loves more than anything else at the moment and I know it will be a long lasting interest.
The books are all so easy to personalise by filling out options on the In The Book website. I was able to choose the name of the child the book was for, add a dedication in the front and even put Little Man's photo in the back of the book too.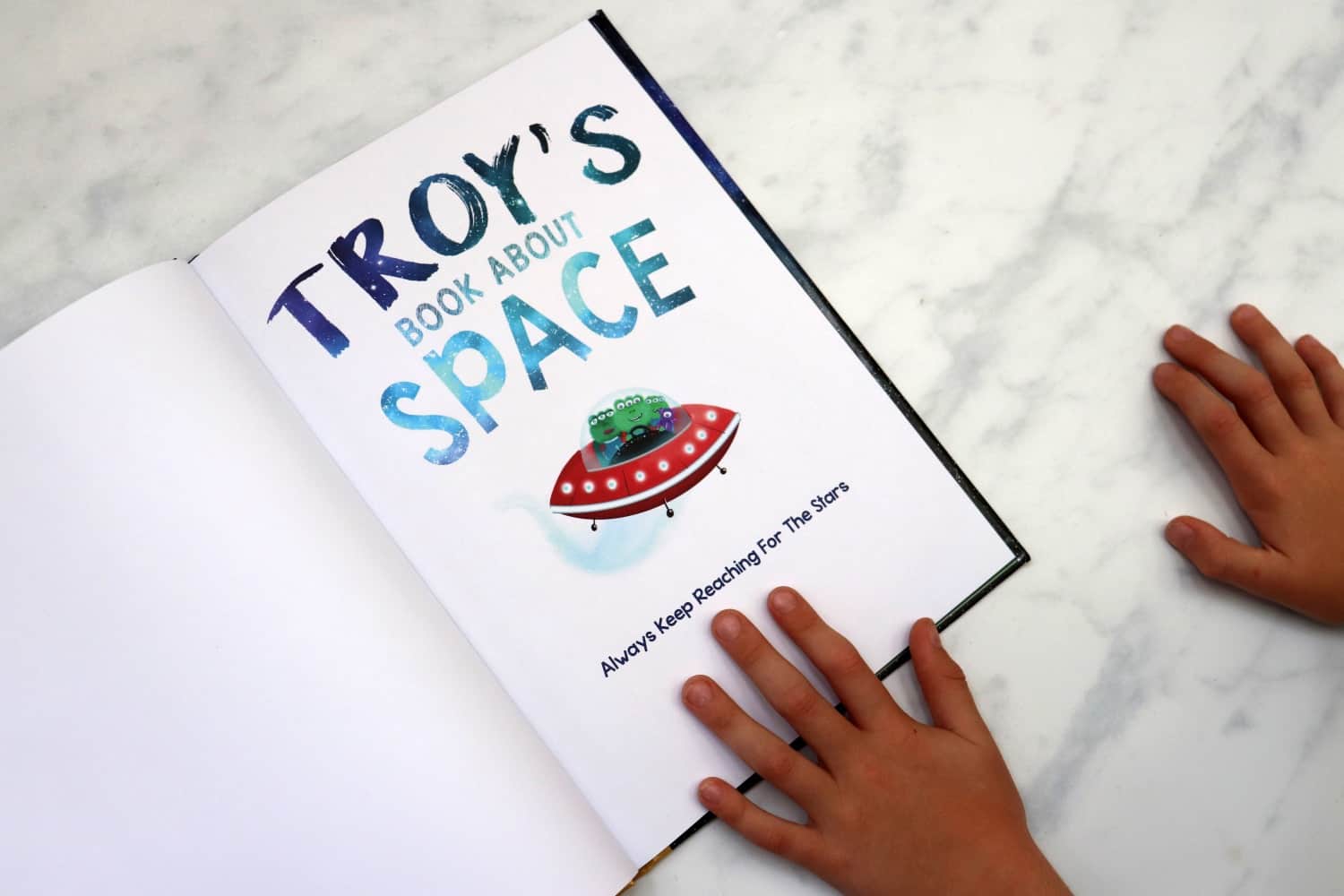 The book arrived really quickly and I was impressed with both the speed of delivery and the quality of the book. Hardback and with full colour illustrations, it's a book that any child would love.
Little Man loved the book immediately and ploughed straight into reading it. It tells the story of him and his family – in alien form – exploring the universe on a flying saucer.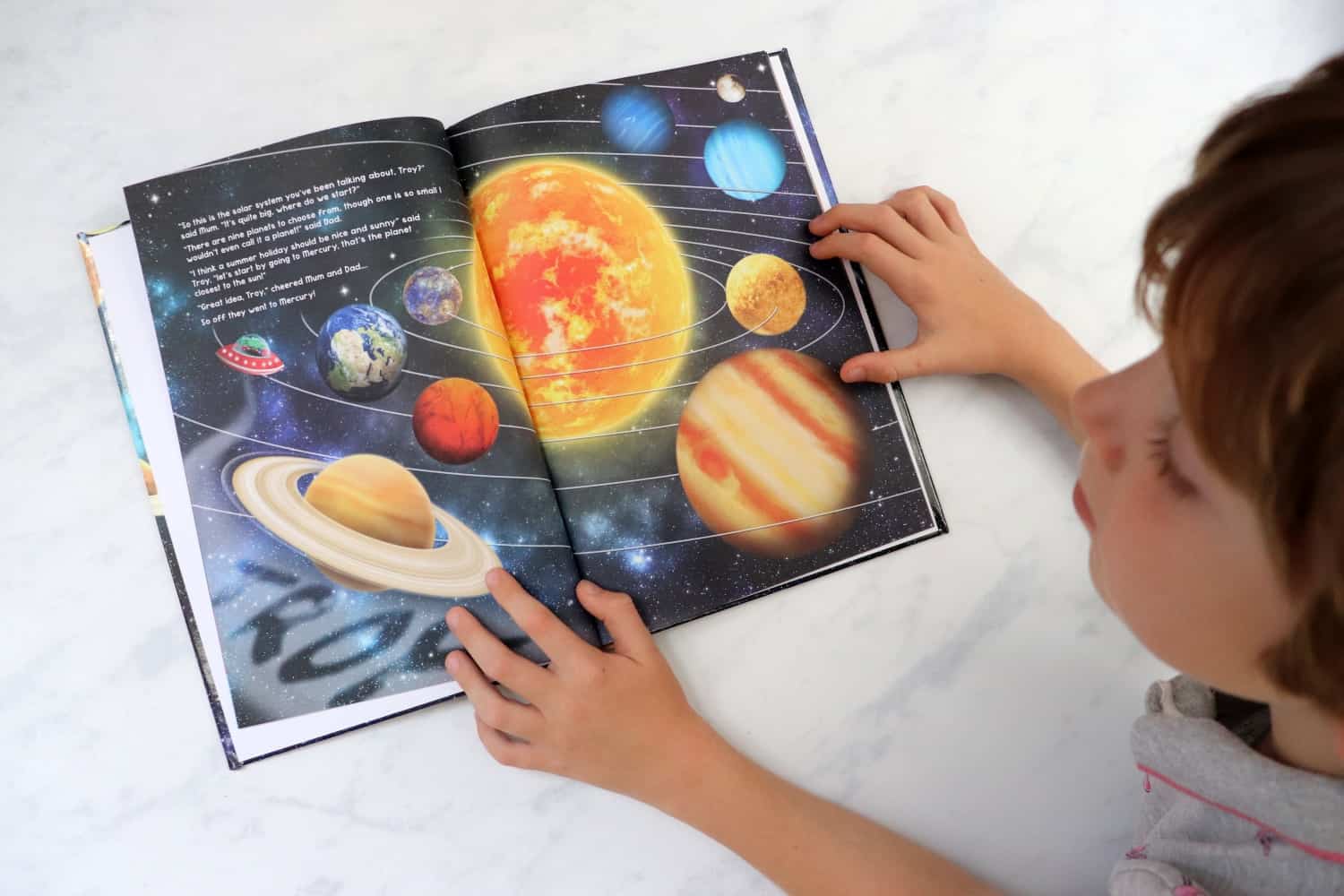 Each page has little facts and snippets of information which Little Man really loved. He always likes to learn something new and so this book was just the right mix of fun story and interesting facts. Fun but educational too.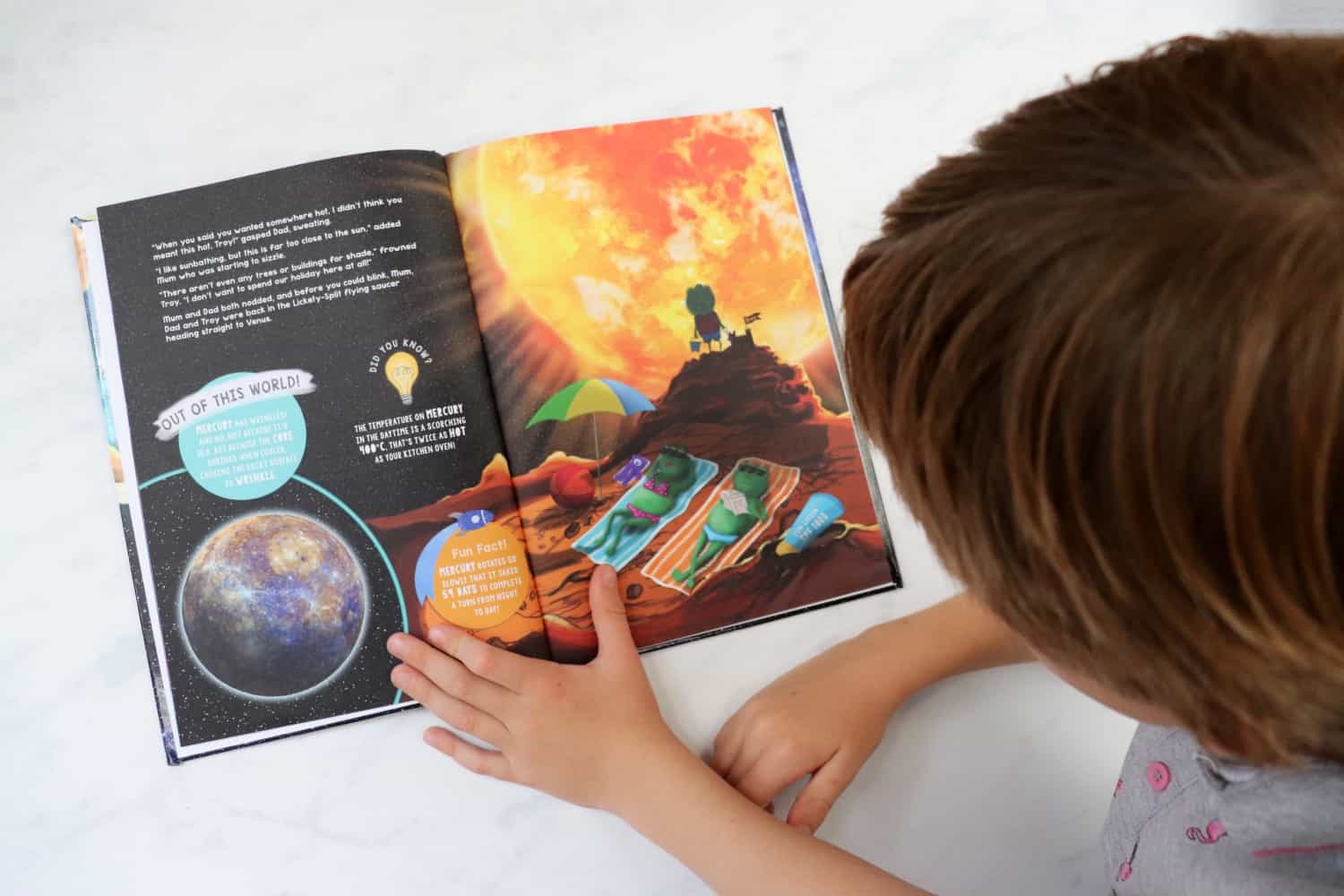 The way each page was laid out was great for keeping him engaged with text in different places on each page, dotted around and in different colours and fonts. It was all just so fun and exciting for Little Man to read.
After a few minutes of reading the book Little Man realised that his name was hidden in the pictures on most of the pages within the book. This was so exciting for him and he spent so long searching each image for his name.
Little Man's absolutely loves his space book and I know it's one that he will keep forever. Any book from In The Book would make a really lovely gift, one that can be treasured and enjoyed indefinitely.
In The Book have books at many different price points but the Personalised Children's Book About Space costs £17.99 for softback or £22.99 for a hardback version which I think is great value given the quality of the book and the amount of enjoyment it will give.
You can see all of In The Book's range of personalised children's books over on their website and they even have books for grown ups too!