*This is a paid post
The children discovered Minecraft about a year ago and now it's their favourite thing. But, rather than just have them both engrossed in screens constantly, I'm always looking for ways to expand on their love of Minecraft, finding new ways to enjoy it away from the game and make the game that much more exciting for them when they do play it.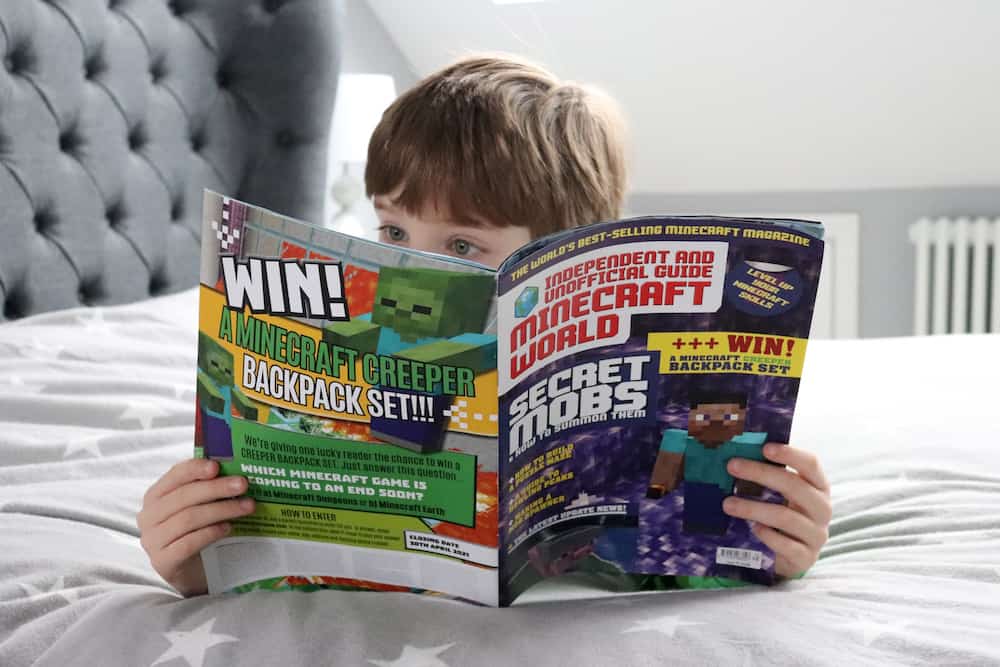 And that's where Minecraft World Magazine comes in.
When our first issue of Minecraft World Magazine arrived, LP and Little Man couldn't have been more excited! A magazine dedicated to all things Minecraft! He couldn't wait to get stuck in.
Minecraft World Magazine is the perfect resource for any Minecraft fan. It's full of online community news, tips for achieving goals in the game, tutorials, puzzles and loads of expert advice too.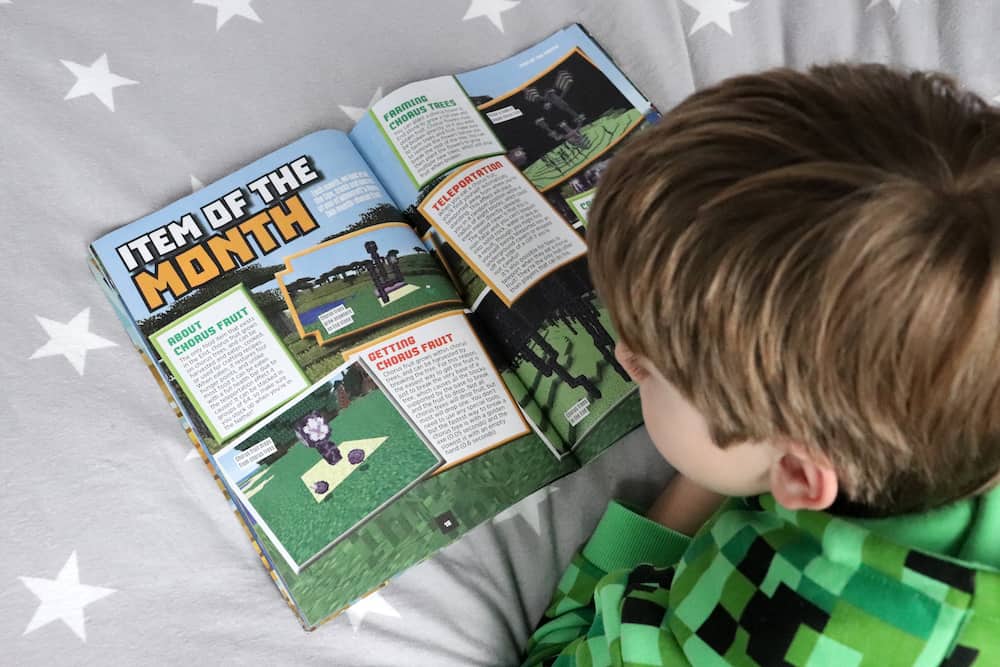 The magazine teachers you how to protect yourself from the mobs, test out new recipes and discover everything there is to know about all the different Minecraft blocks. I thought the children already knew a lot about Minecraft, but even just flicking through the magazine for the first time we realised they haven't even scratched the surface!
Each issue of Minecraft World Magazine comes with a free gift – there was a fidget spinner in our first issue that Little Man hasn't put down since it arrived! He's excited to see what the next issues include.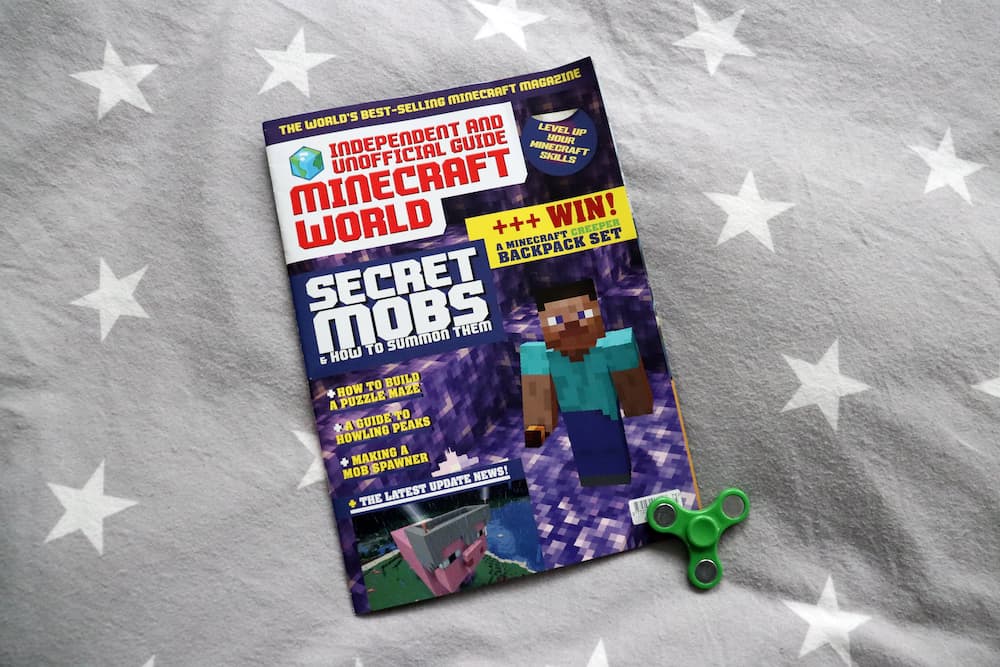 Minecraft World is the best independent Minecraft guide available and we're excited to delve deeper into it over the coming months. I'm looking forward to seeing the children work through the tutorials and give themselves new goals to accomplish too.
Minecraft World Magazine would make a fantastic gift for any Minecraft fan. You can get your first 3 issues for just £3! Visit the Minecraft World Magazine website to find out more and subscribe.