Disclosure: We were sent the featured products for the purpose of this post however all opinions are my own.
I was recently sent two wonderful packages through the post from Honeytree Post. They create beautiful stationery subscription boxes for both adults and children and I was lucky enough to review last month's editions.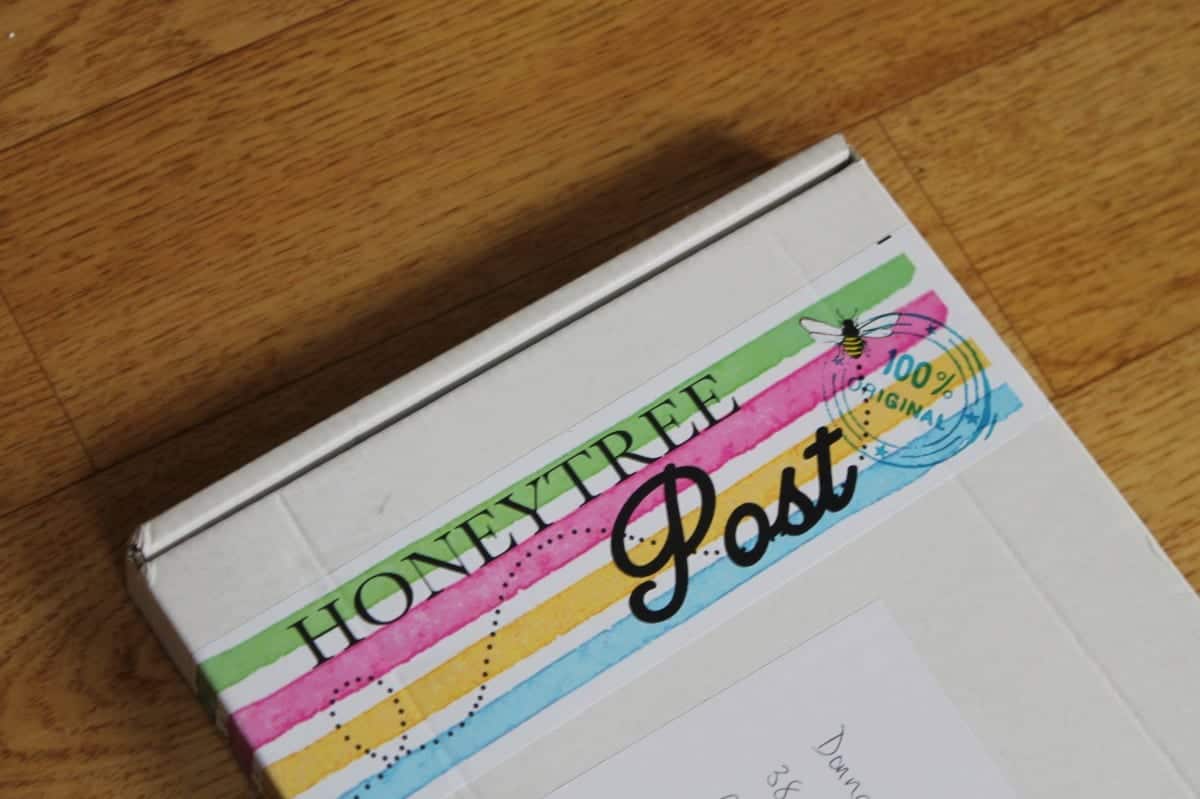 Who are Honeytree Post?
The Honeytree Post Stationery Lovers Club is a stationery subscription box aimed at adults. Each month it contains at least 7 items with a retail value of at least £30. Considering the monthly cost is no more than £15 this would make a great treat for any stationery lover.
What is the Honeytree Post subscription box?
Our Stationery Lovers Club box contained beautiful cards and envelopes, a set of note cards and envelopes, postcards, a beautiful print and gift tags. Everything came well packaged and the box was just a lovely thing to receive – especially as it could fit through the letterbox!
The children's version – Young Honeytree – contained similar items but all aimed at children. There was star themed paper and matching envelopes and stickers, cards and envelopes, postcards and stickers to put in books or on belongings. The Young Honeytree box would be a great gift for any child once they can write and it would really give them inspiration to write a letter or card instead of using email or text messages!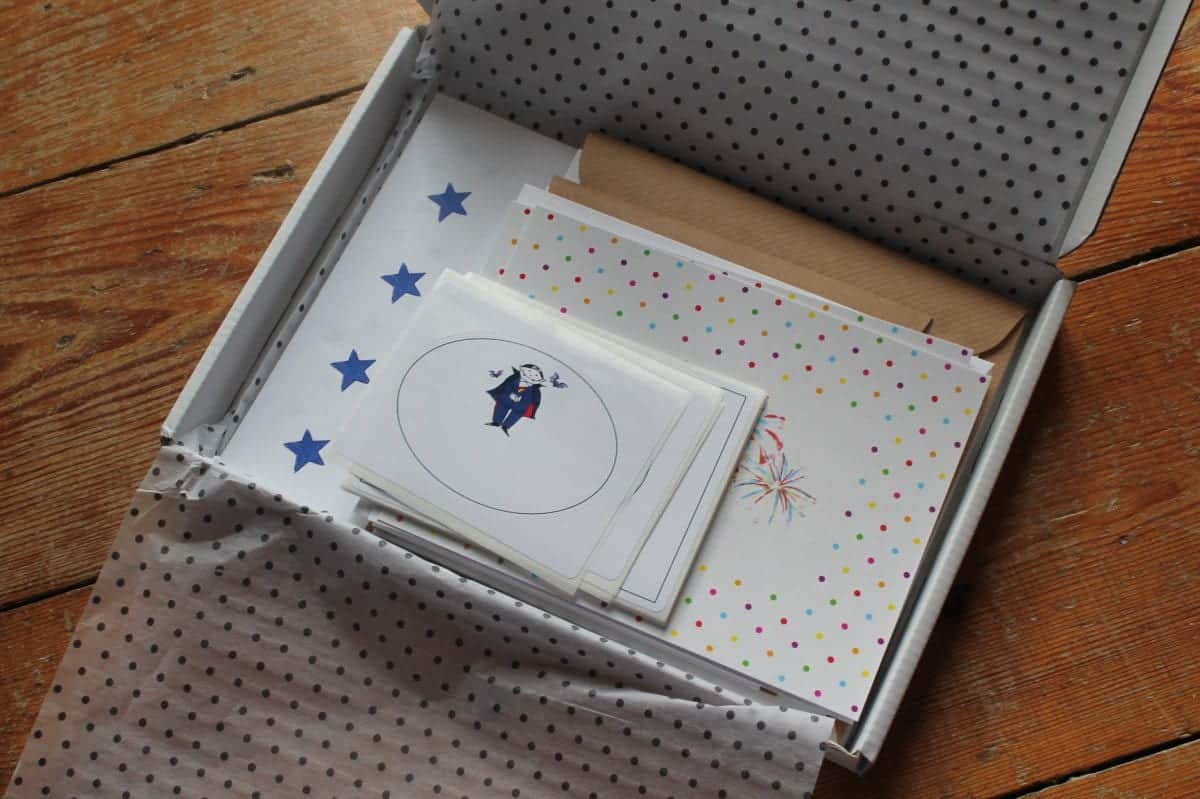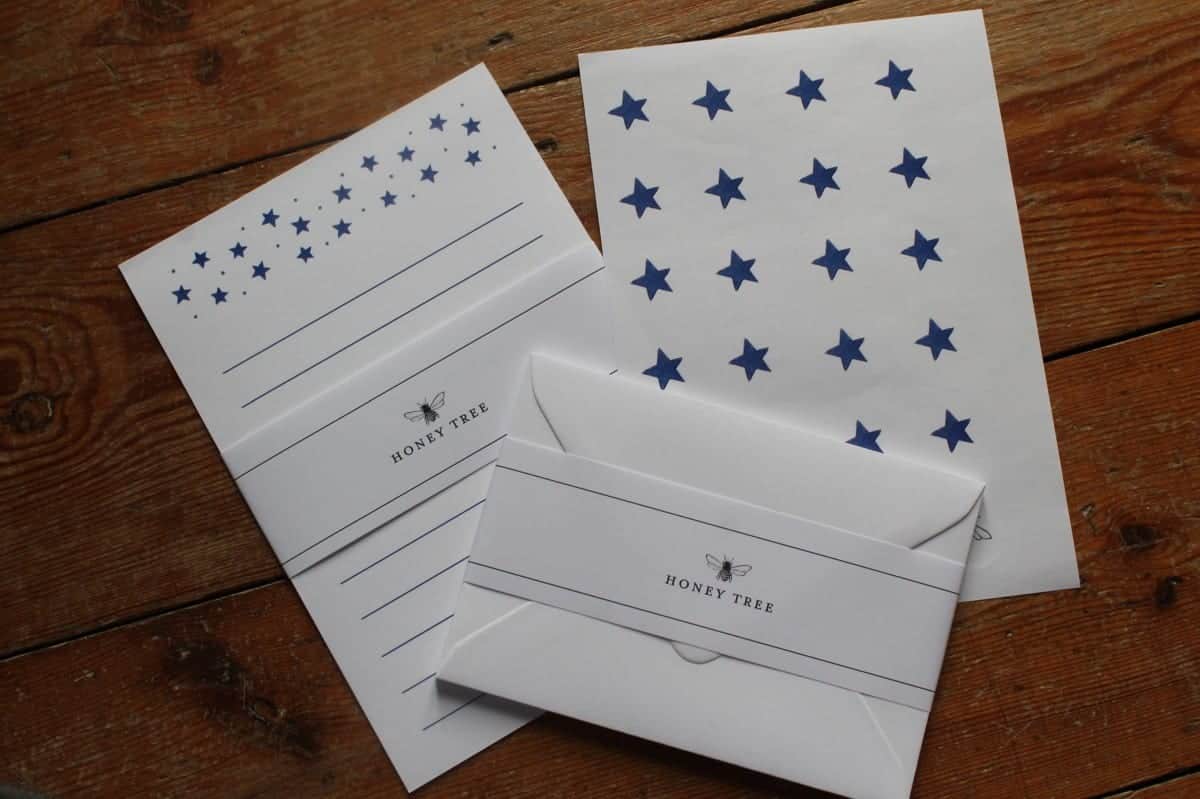 The Honeytree post subscription boxes are beautiful and something that would brighten up anyone's day. They're great value and you can tell so much time has gone into selecting products that work well together and compliment each other, making a box with a slight theme each month.