Some of the items featured in this post were provided for us to feature. I've added a * next to those items for reference.
We're currently on holiday in Mallorca and I'm loving having the break from technology – I have been posting on social media but not reading it as I usually would and have switched off data on my phone, only using it with wifi in the villa – and it's lovely to not have my phone with me all the time, a constant drain on my attention. But, I feel like I have little things to share this week so popping back online for this weekly Little Loves instalment!
Here's what we've been loving this week:
Read
I managed to read a whole book which hasn't happened in a while! I picked The Loving Husband up in the supermarket just before we left for our holiday and read it in a couple of days. It was a real page turner – some bits were a bit drawn out and a few of the characters were hard to warm to but the story was gripping and with so many plot twists – it kept me guessing right to the very end.
Watched
Dave and I haven't watched much this week as for the first half we couldn't have wifi and the TV in our villa and when this was rectified we could only get Spanish channels or BBC news but we did turn to trusty Netflix and watched a movie a couple of nights ago – The Water Diviner. It's a war story with Russell Crowe and although quite bleak in places it was a really good movie with a lot of history in it – teaching me more about the first world war that I wasn't aware of. It had an underlying love story and is well worth watching.
Heard
Mostly LP and Little Man singing songs to themselves – Yellow Submarine, the Dino Trux theme tune and a song from school called Spring Chicken. They both sing pretty much constantly and it's lovely to hear – until they sing the same song on repeat for a day or two!
Made
The most we have made this week is sandcastles with the children! It has been lovely to spend so much time on so many different beaches, eating ice creams, enjoying each other's company and just relaxing in the sun.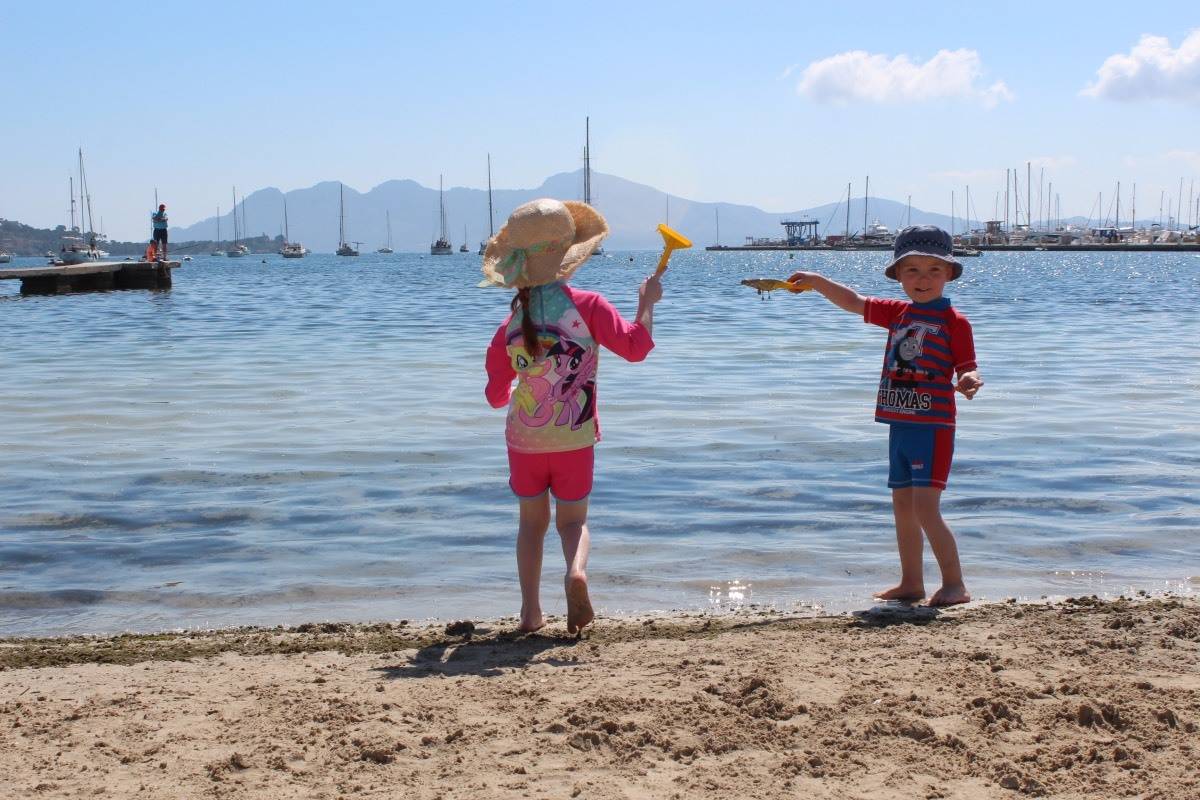 Wore
We've all been in shorts, t-shirts and sandals all week and it has been lovely! It's so nice to feel the sun on our skin and although it's been quite chilly in the evenings it's been lovely through the day and we've all loved our holiday weather.
and lastly…
We're flying back early tomorrow and it has come round far too quickly. I could easily stay here for another week. There is nothing 'Easter' about my Little Loves this week but we are spending Sunday at LP and Little Man's grandparents' for an Easter Egg hunt! Have a lovely Easter whatever you get up to.