*This is a paid post
As a family we love books and over the years we have bought books to help the children with a lot of different life changes from toilet training to starting school. There are books to help with getting a new sibling, losing a relative or pet, moving house and so many other topics but the one thing they have in common is that they're always a really good way of helping explain often difficult or unsettling topics to a child.
We've recently discovered Bracky Builds A New Den and it's just this kind of book – one written to help children with change at a time of uncertainty. It's the tale of a happy dinosaur whose life is turned upside down when their dad suffers a serious injury.
It's an eventuality many parents wouldn't think to talk to their children about but I know that many children have sick relatives or they have friends with family members who have had accidents and this book is a great way of opening up the conversation with children even if it's not something they are directly affected by at the moment. It will help to explain a little better what their friends may be going through.
How did we find Bracky Builds A New Den?
Bracky Builds A New Den isn't like other books we've read. As you can imagine from the topic, it's quite a sombre book but one that ends on a positive note. It talks about a happy, normal life that is suddenly shattered when something serious happens to a family member. It's illustrated beautifully and kept the children engaged throughout.
The book talks about how nothing feels normal after an accident and all the changes that have to be made – from not having the same routine, to moving house and being surrounded by things that are no longer familiar. In the story, Bracky has to take down their beloved den when they move house but, over time, and with help, Bracky's able to rebuild it.
The den is a great metaphor for Bracky's life. The new den isn't the same as the old one, but it's just right in it's own way. The book talks about how a family can build a new normal and find happiness, even after a serious accident and life changing massively for all of them.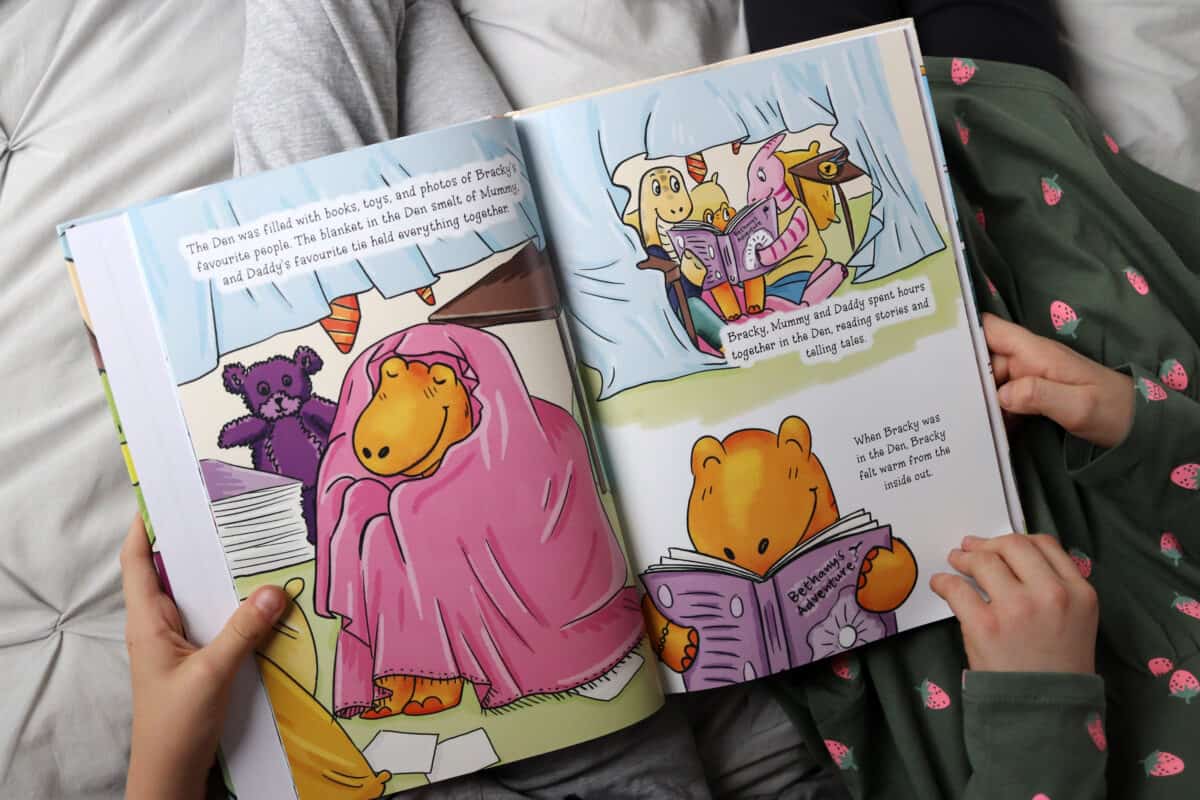 Who is Bracky Builds A New Den for?
Aimed at 5 to 8 year old children, it would be a great investment for those living in similar circumstances or anyone wanting their children to understand other children's home situation. The book has been developed following research using tailored, professional advice from therapists and first-hand accounts from families and children who have experienced serious injury.
Bracky Builds A New Den includes within the story a few ideas of ways that children can be helped in such a difficult time – from people just being there for them, to giving them the platform to ask questions and the importance of giving them answers – even if you don't know all of them right away.
The book is a resource made to help children cope when a parent has suffered from a serious injury and I think it would be great to use in an educational setting to help to explain to peers and classmates how a child may be feeling and what they're currently going through.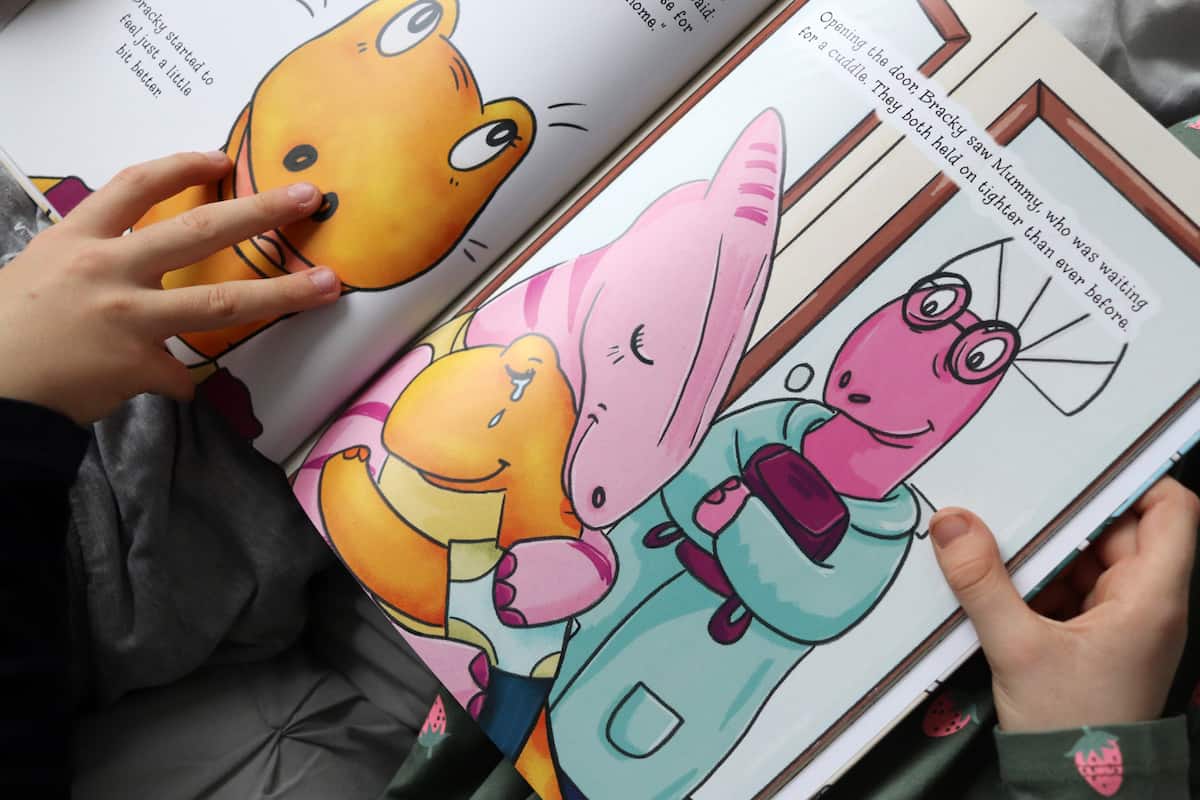 Bracky Builds A New Den is really well written. It's a really emotive book and I found myself quite choked up reading it. This reinforced to me how important a book like this is, to increase understanding of what children go through when a family has an accident or serious injury. It's something I had never really thought about and I really appreciated the opportunity to talk to the children about such an important topic too.
You can find out more about Bracky Builds A New Den over on the Fletchers Solicitors website and you can find out more about why they created Bracky Builds A New Den here.