This post contains affiliate links and I may receive commission if you visit a link and buy something. Purchasing via an affiliate link doesn't cost you any extra, and I only recommend products and services I trust.
I have seen so many comments recently about eBay postage and sellers not charging enough for ebay postage costs on their eBay sales. This ends with them getting a nasty shock when they turn up at the Post Office to post their item. Hopefully this post will help you understand postage costs better. I've also covered the different options available – Royal Mail is no longer the only option.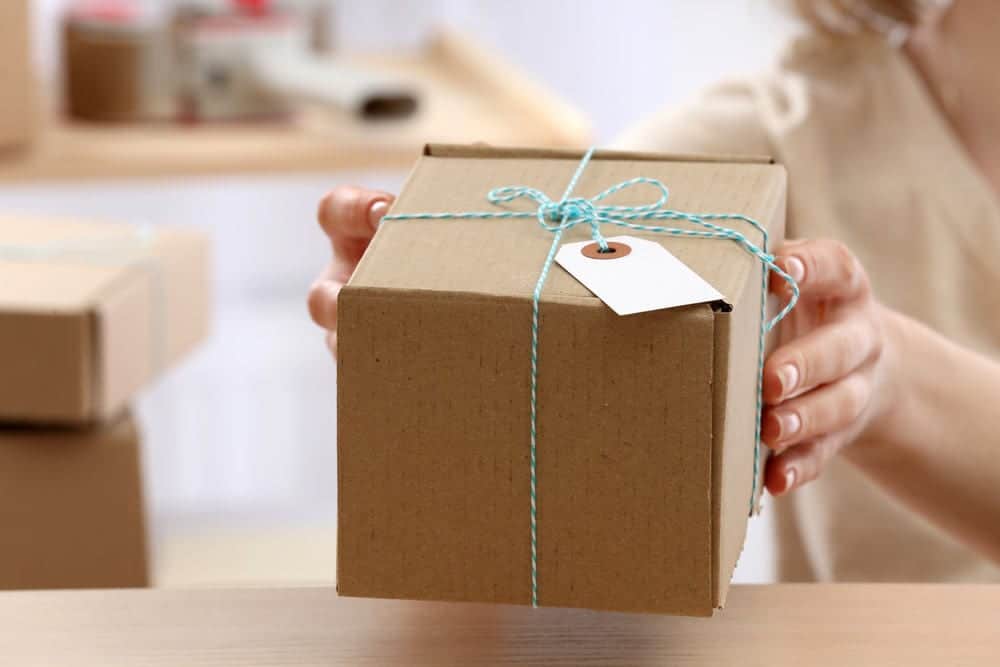 How does eBay calculate seller fees where postage is concerned?
Firstly, as of 2nd September eBay changed it's rules on seller fees. It now states this: Final value fees will be charged based on the combined value of the item listed plus postage. This means that not only are you charged 10% of your final value fee but also 10% of the postage cost too. This is absolutely ludicrous for someone like me who has never overcharged on postage. It was also not promoted very well so a lot of people are still unaware of these changes.
For info – You have always been able to charge, on top of the actual postage cost, a 'reasonable amount' to cover your packaging costs, time, petrol to the post office and even selling fees. This means that now you need to add 10% to the postage cost to make sure you are not out of pocket.
Make sure you calculate postage and shipping costs before you list an item
Before you even list an item for sale make sure you have calculated the ebay postage costs correctly. Firstly, you need to make sure you understand Royal Mail"s new postage prices. I always send everything second class. I never offer insurance unless it's a high value item. If the item goes missing, keep the proof of postage. You will need to forward this to the buyer and it is down to them to get compensation from Royal Mail or for Royal Mail to investigate. Also, if the buyer hasn't requested any kind of insurance then it is not down to you to be chasing up missing parcels. If you've posted it then you have done your job.
So how much should you charge for eBay postage?
With second class postage, if the parcel is very thin – no more than 2.5cm thick and weighing less than 750g then it will cost £1.90 or less to post. Add to this the 10% and packaging costs, I would charge £2.50 postage. If you have a thicker parcel – up to 8cm thick and weighing no more than 1kg it will cost you £2.60 to post. Plus 10% and packaging, I would charge £3.50 – I like round numbers.
Is Royal Mail always the best option?
This is where I get controversial. If your parcel weighs over 2kg OR is thicker than 8cm DO NOT USE ROYAL MAIL!!! Anything over this weight/size Royal Mail charge extortionate prices for £5.60 minimum. It's a joke.
Check courier price comparison services
Any bulky or heavy items I post by courier and use a price comparison service MyParcelDelivery.com. On this website you put in the size and weight of the parcel you would like to send and it calculates the cost of various courier companies. I usually find that MyHermes is cheapest – £3.50+VAT for a normal size parcel. The heavier or bigger it is the more the charge but it is ALWAYS more reasonable than Royal Mail.
One thing to watch out for with MyHermes – They offer two options – 1) Courier collection from your house and 2) Drop Off. We have had endless problems with courier collection as our local rep is awful. However, using the Drop Off service, we take the parcels to a local outlet. This is a shop, petrol station etc, and they are then collected by the courier from there. This has, so far, been a smooth faultless service and well worth the money. If using the courier service I would usually add £1-£1.50 to cover the packaging, 10% ebay fee and your time.
Ebay is still a great way of selling items BUT it's getting very expensive. Make sure you don't get caught out with postage costs. Always calculate your eBay postage when listing items – it takes time but it's worth it. If you have any issues you can always contact eBay direct too.