*This is a paid post
LP and Little Man love to go an adventure but there's no adventure quite like a secret mission and this month BEAR sent the children a very special spy kit to get them out and about, doing something that they wouldn't usually do – helping to save the day!
LP and Little Man got dressed up so they could go on their secret mission incognito. They wore matching trench coats, glasses and caps to be the perfect spies in disguise – who doesn't love to dress up, especially when it can make a secret mission even more successful?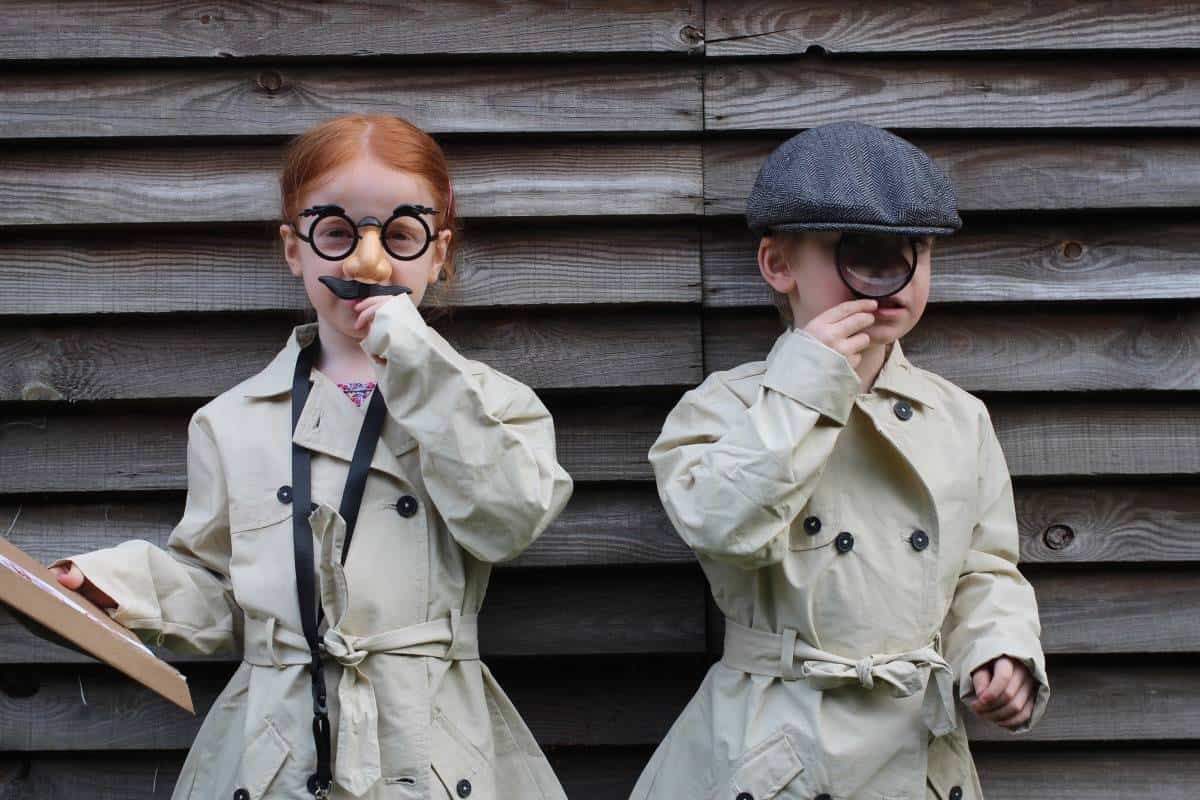 The children went straight outside to hunt for clues, clutching their mission brief and magnifying glass. Their mission was simple, to help Agents BEAR and Mole (from the Department of Danger) to save the world from the evil clutches of CLAW and his crooked crew of villains!
They hunted around the garden, looking everywhere for any little clue that would help with their mission to expose any sneaky members of the Ministry of Baddies!
But, when they had found all their clues they came back inside to carry on their spy activities. The job of any good spy isn't just to hunt for clues but also to recruit other spies, send secret messages and make sure the people you trust really are who you think they are.
So LP wrote a secret message in lemon juice, only showing up when you make the paper warm and the writing turns brown. Little Man was chief observer at this point – as he can't write just yet, LP loved it when the paper dried revealing her secret writing, only to be seen by the right person when the perfect time came.
After that LP got Little Man to make fingerprints in ink on some paper so that she could then inspect them, making sure he really was who he said he was and wasn't one of CLAW's crooked villains. Thankfully, his fingerprints passed the test and both he and LP could relax in the knowledge of a secret mission well done, enjoying a pack of BEAR Yoyos whilst they gave each other a pat on the back.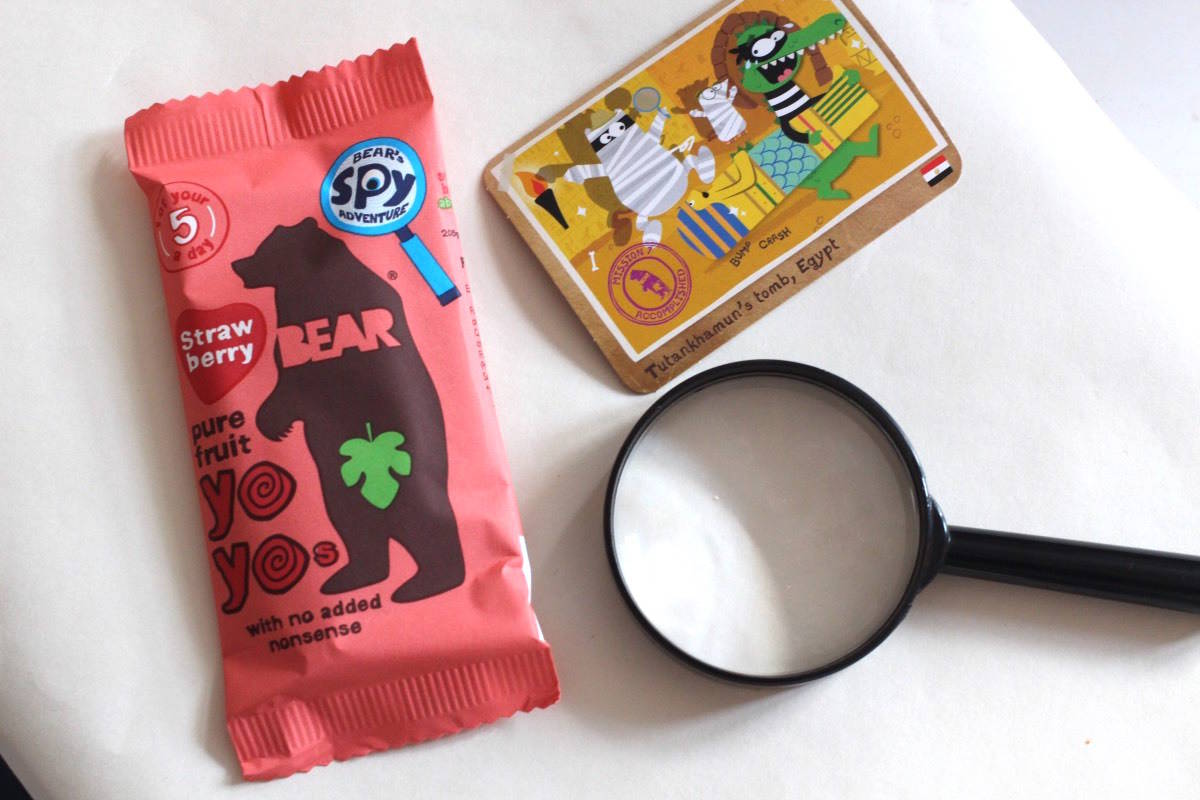 The children are big fans of BEAR snacks and BEAR Yoyos no exception. Delicious rolls of pure fruit that are gently baked, the children love to savour them, eating a little at a time. Plus, they count as one of their five a day. They contain no added nonsense – with no added sugar, preservatives or concentrates and they now even include brand new Super Spy cards to make them the perfect snack for busy spies on any secret mission.
Did you know that your cubs can collect bear codes from packs of BEAR Yoyos, send them to The Spy Cave and receive a free Spy Kit? To find out more visit: http://www.bearnibbles.co.uk/ and follow @Follow_The_Bear