Disclosure: We were sent the featured products for the purpose of this post however all opinions are my own.
LP and Little Man are very much ready for going back to school now. They miss their friends, they want to have school dinners and they want to see what adventures Reception and Year Two will bring.
This year Nutmeg sent the children uniform to get them ready for September – as well as all the other essentials we'll need. That's the great things about a range like Nutmeg, being available in Morrisons stores means that you can pick up everything else you need for September whilst doing the weekly shop – stationery, lunch boxes, drinks and fruit, all in one place.
We've always loved Nutmeg clothing and the children have had Nutmeg outfits in their wardrobes since birth. But this is the first year they have had Nutmeg uniform – and I was pleased to see that it is still that same great Nutmeg value and quality.
LP loves wearing pinafore dresses to school with a white polo shirt underneath. She'll throw on a school cardigan just before we leave the house and will wear little white ankle socks. She always looks so smart and she loves that her new pinafore has a sequin butterfly on – and sequin hearts on her shirts. As much as she's happy wearing gender neutral polo shirts she gets so excited when her uniform has hearts, flowers or butterflies on it and she'll always choose those ones over the plain ones her brother wears.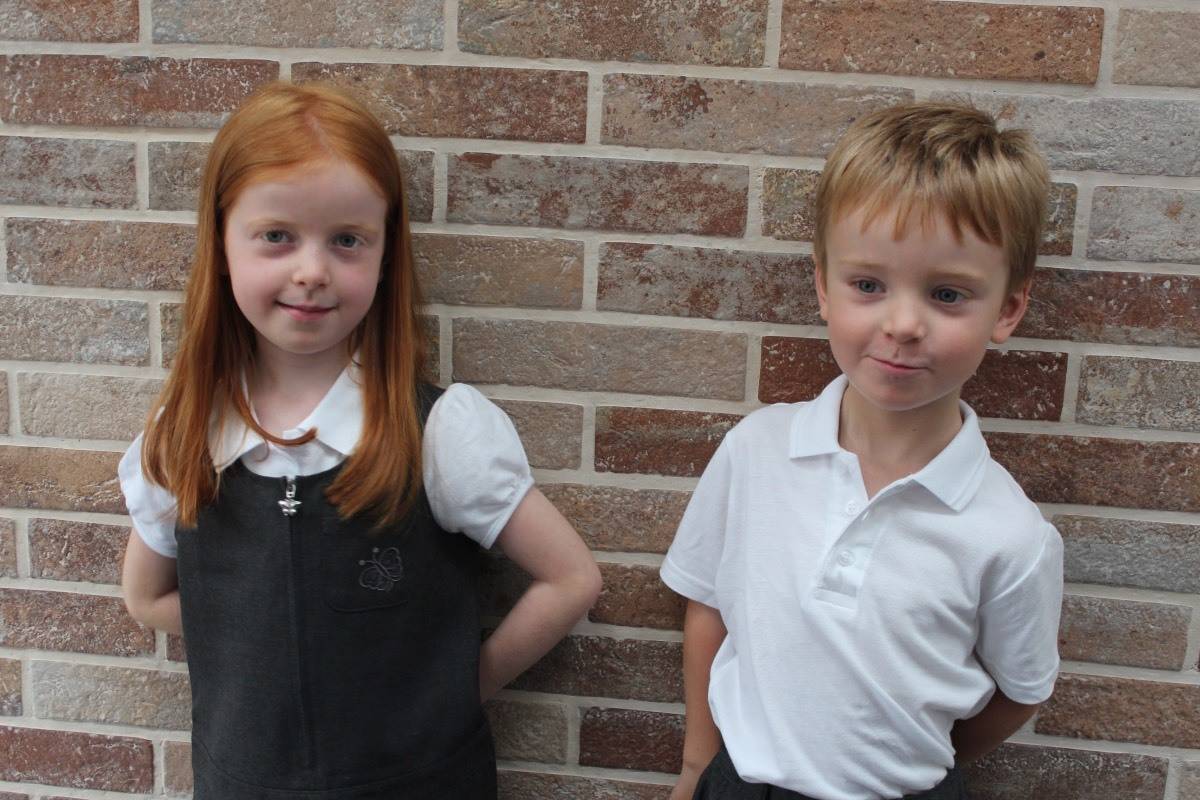 But Little Man loves his new trousers and polo shirts. He's four but still quite slim and little so it was great to see that the Nutmeg range starts at age 3 – and the 3-4 fits Little Man perfectly. All of the uniform is great value – £6 for two pairs of trousers, £3 for two polo shirts and just £2.50 for plimsoles.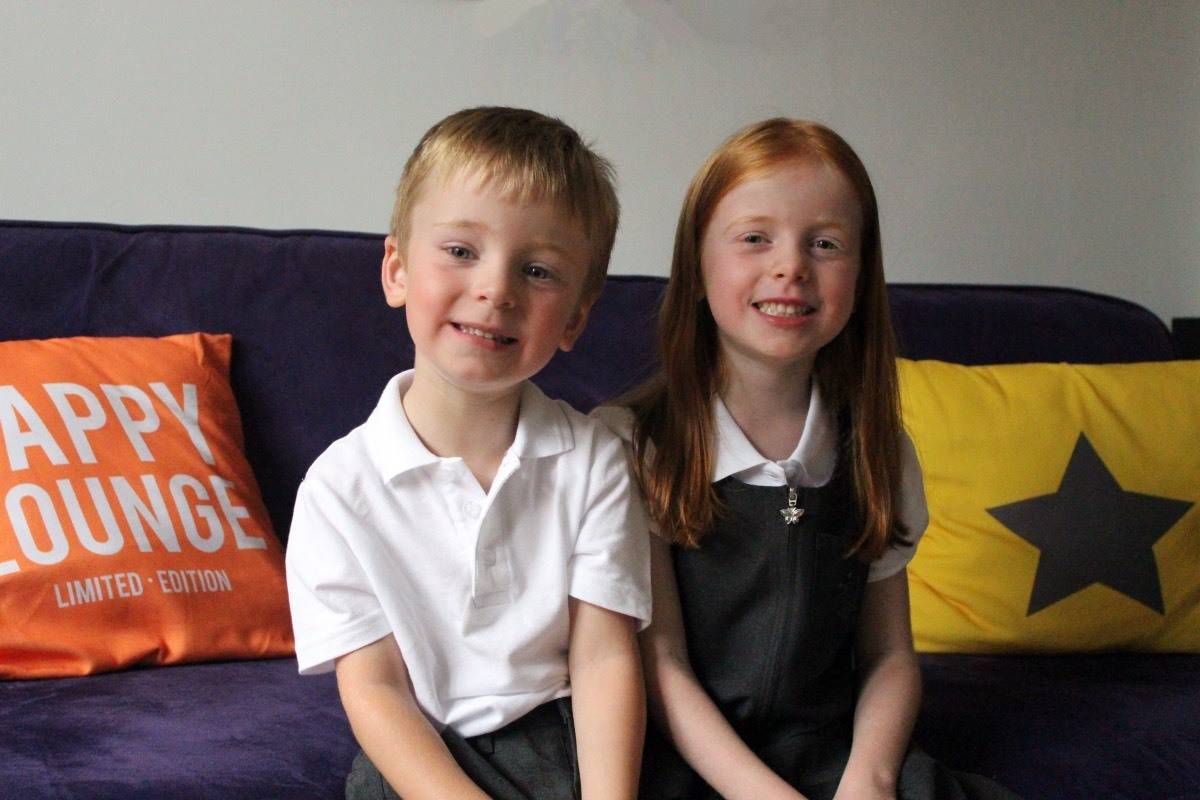 The children couldn't be happier with their new school uniform and now all I have to do is put their names in it ready for the start of term. I can't believe how grown up Little Man looks in school uniform and LP is just excited for brand new uniform for a shiny new year.