*This is a collaborative post
Just before we went on holiday last week LP and Little Man were sent a very special gift to take with them – Holibob Bear. He arrived with his suitcase and a letter explaining that he'd like to come on our travels as well as a blackboard to leave messages for the children and he had even brought activity ideas with him as well as his passport and a notebook to record his adventures in.
The children loved Holibob Bear immediately – and I was also a little fond of him. He looked different to other teddy bears, with a pear shaped body that helps him to rest against you, sit for photographs and really just added to his character.
The children abbreviated his name to Bobby – and wherever the children went, Bobby came too. We spent the week at Butlins and Bobby loved his trip to the seaside. He didn't mind the beach being pebbles instead of sand and loved throwing stones into the sea with Little Man, relaxing with cuddles or just sunning himself for a while.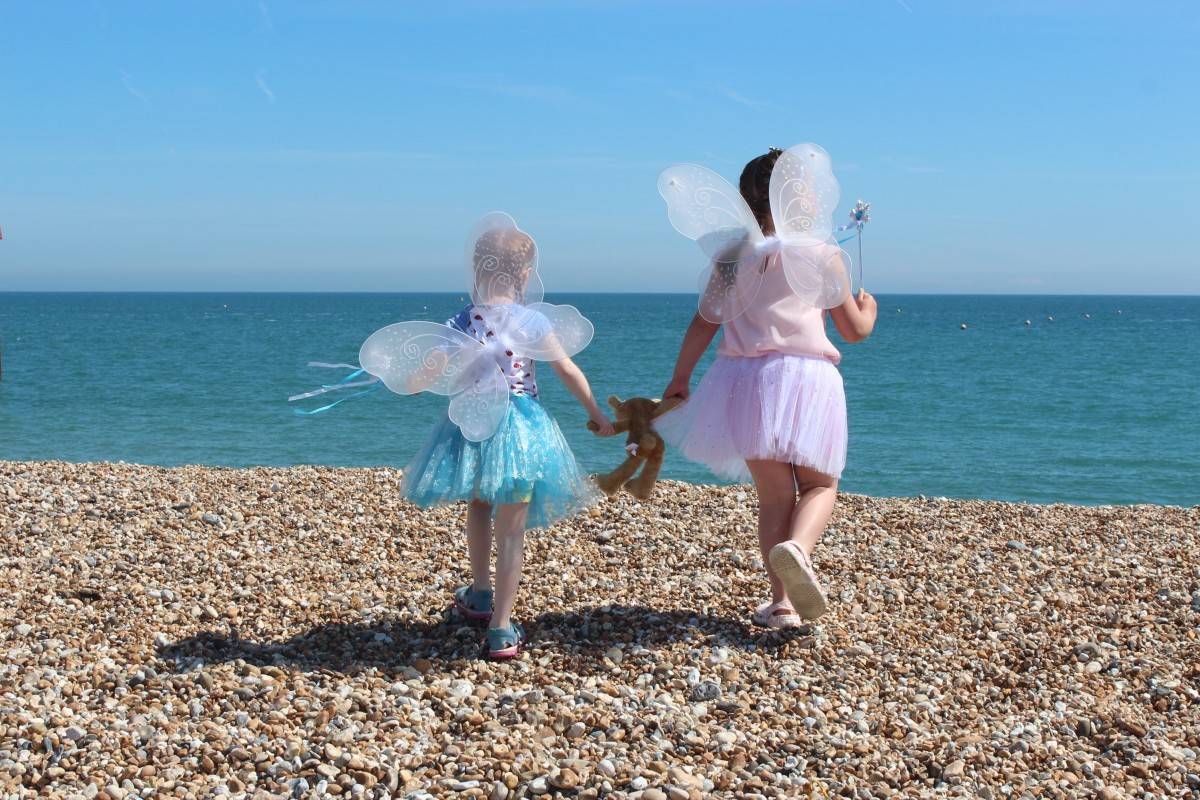 Bobby was taken on fun fair rides – loving the carousel and helter skelter. The children didn't let him out of their sight and he loved being a real part of the family. Holibob Bear didn't get scared on the rides and helped the children feel more comfortable and relaxed – whatever they were doing.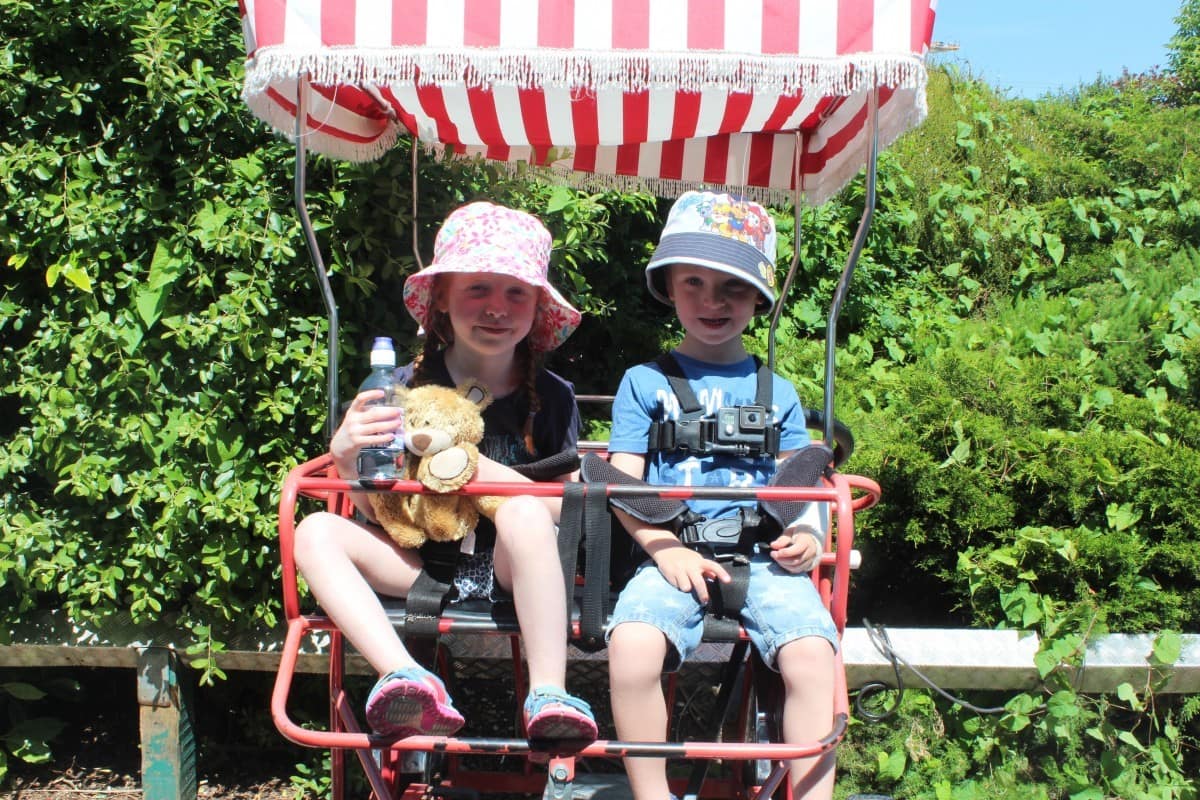 Holibob Bear was the perfect travel companion – sitting with us at meal times, sleeping in the children's beds at night and even sitting between their car seats on the journey – when he wasn't being cuddled of course!
LP and Little Man absolutely loved Bobby and since we've been home he has carried on his routine of sleeping next to them in their beds, being brought down for breakfast in the morning and even sitting with them at dinner. They are already talking about what other adventures they can take him on – and have already said that he'll be coming on our summer holiday too.
But, another great part of Holibob Bear is how, with the use of a basic card game. he can help children and their parents choose which activities to do on holiday or at home. It would be great to let Holibob Bear help pick activities to fill the summer holidays – with simple things like going for a walk or visiting a museum to going swimming building a den or flying a kite. Holibob Bear will help any family find inspiration for things to do – and he even comes with stickers to put in his passport each time you complete an activity too!
We have all loved having Holibob Bear with us for the past couple of weeks and it's amazing how quickly a teddy can become part of the family. But, our Bobby is so much more than just a bear – he has so much personality and he is just so easy to love. He's so different from traditional teddies and it's hard not to smile when you see the children sharing their slush puppy with him or helping him build a sandcastle.
The Holibob Bear Deluxe Pack has an RRP of £24.99 and Holibob Bear and accessories can be purchased separately. Check out their store here.
*This is a collaborative post