I haven't joined in with Little Loves in a couple of weeks now – life well and truly got in the way. We have been so, so busy that I just haven't had time to do more than the necessities and work where blogging is concerned. But here are a few things we've been loving recently.
Read
I've been reading The Beta Mum – Adventures in Alpha Land by Isabella Davidson and haven't quite finished it yet but I wanted to tell you about it in case you're looking for some summer reading. It's about a family who move to London and the main character feels like a 'beta mum' next to all the 'alpha mums' at her daughter's new nursery. She starts a blog to write about the alpha mums and it goes viral… I'm sure any bloggers reading would love this book – it's easy to relate to and a real page turner. I'll let you know when I've finished it!
Watched
I spent the best part of two days this week watching LP and Little Man in their school and nursery sports days. Little Man loved his sports day although it started pouring down half way through and had to be relocated to the school hall.
LP spent the whole of her sports day running around her school field with her pigtails flying in the air behind her. She's not competitive at all but loved just doing her best. I think I could learn a thing or two from her.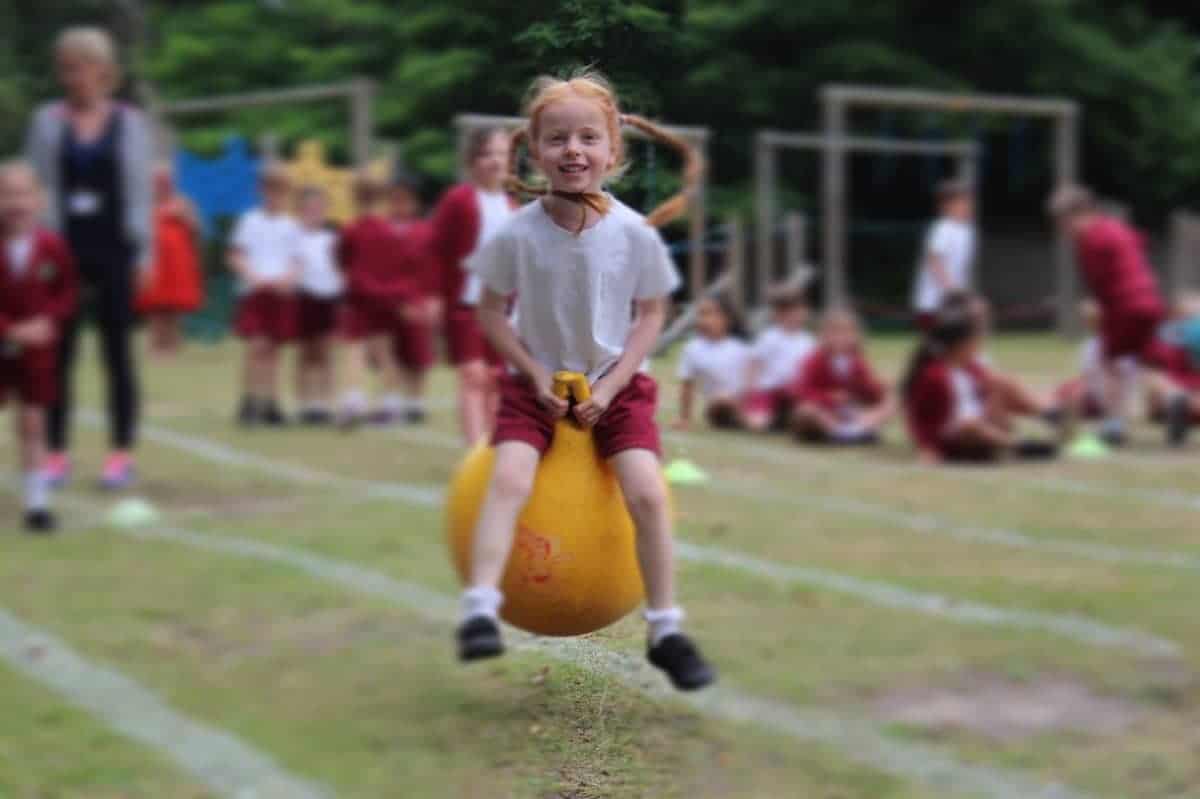 Heard
I think the whole world heard me screaming at GoApe on Monday evening! Lauren and I went to Alice Holt Forest to swing through the trees like Tarzan… There wasn't much Tarzan-like about me and the forest, it's so high up and it's so hard to get your body to do what it doesn't want to do – even though your brain knows you're safe.
But, after 2.5 hours in the trees – we did it! It was so much fun, exhilarating and terrifying in equal measure. I would definitely do it again in the future.
Made
The children and I have started a tradition. We are baking something after school one day each week. This new tradition started three weeks ago and so far we have bakes rock cakes, marble cakes and this week's creation – Victoria Sponge.
I'm trying to set up more of a routine for September, when I won't have as much time with them as Little Man starts school and where I can have more quality time with them instead. I want to be more present and just work in the time they're at school so things like baking each week will give us something to do together and will teach them life skills too. Plus, who doesn't love cake?!
Wore
I am rubbish at taking photos of myself, so I don't have any for this section but I have dusted off my dungarees this week – and have also been layering up. The weather here has been so hit and miss so it's been vest tops one minute and hoodies the next!
and lastly…
We don't have much going on this weekend and I'm looking forward to spending a lot of time in my pyjamas, catching up with jobs around the house and carrying on with holiday packing! I have never needed a weekend at home as much as I need this one. Have a lovely weekend whatever you get up to.