Disclosure: We were sent the featured products for the purpose of this post however all opinions are my own.
Ever since the children were babies we have invested in wooden toys. Quality toys that can be enjoyed, handed down to future generations and loved for such a long time. We've always found that wooden toys are made to last, beautiful to look at and things that can played with in so many ways.
Over the years we have invested in big wooden toys that can expand and grow as the children collect more accessories for them – a train set, kitchen and workbench mainly. They are toys that the children enjoyed in toddlerhood and love to play role play with, creating whole towns of train track, making meals in the kitchen or doing a spot of DIY at the workbench.
But, the best things about these toys is that when Birthdays and Christmas come round there are always more beautiful wooden toys to invest in that compliment their existing range of toys. So many kitchen accessories, tool sets and trains that can expand any child's wooden toy collection.
And Amara have some beautiful wooden toys that would make the perfect gift for any child. Their Bloomingville range of toys has something for every age that can really help grow a child's imagination.
A set of play food is a must for any child, and one that can be cut up to aid learning and really help the child act out meal preparation is a fantastic gift.
But, if your child is more of a builder than a chef then a tool set would be perfect for them. With so many different tools, all such realistic replicas of things you would find in an actual tool box it would make any child feel so grown up.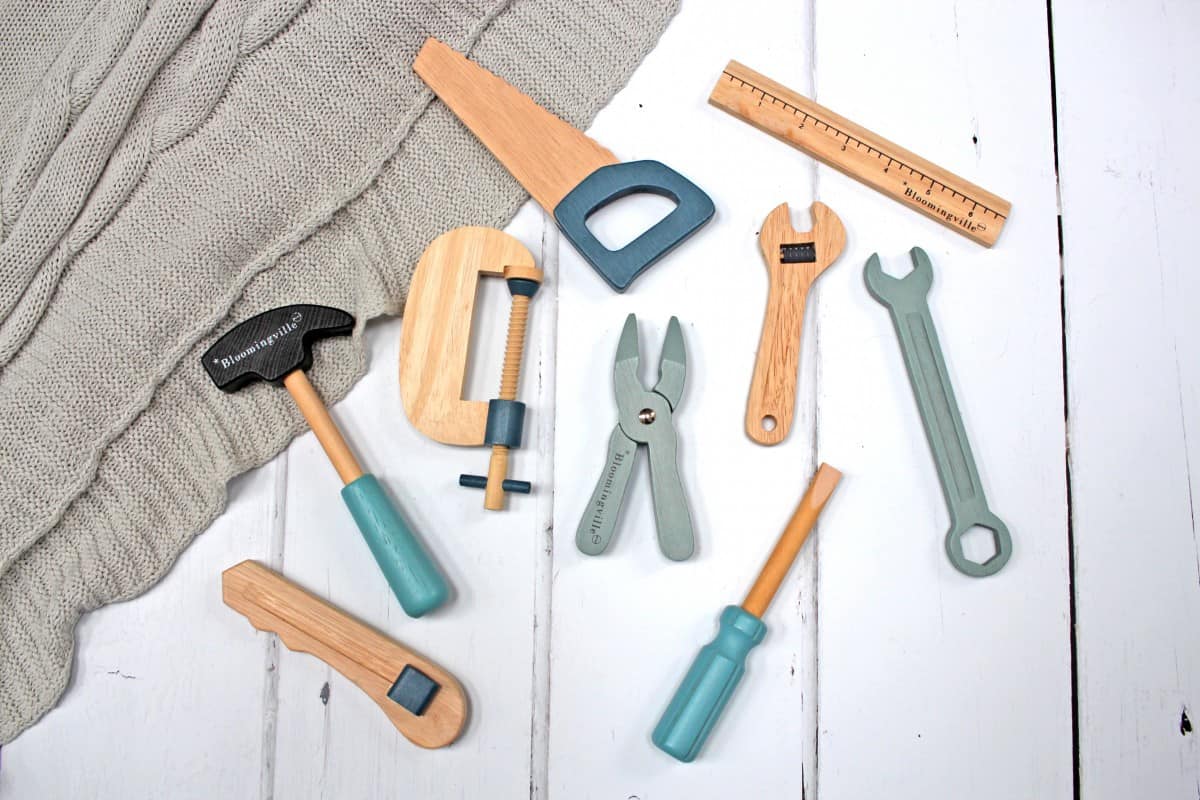 With working pliers and clamp, amazing attention to detail and so well made this tool kit would be a great investment and one that would inspire children to make so many things, wherever their imagination takes them.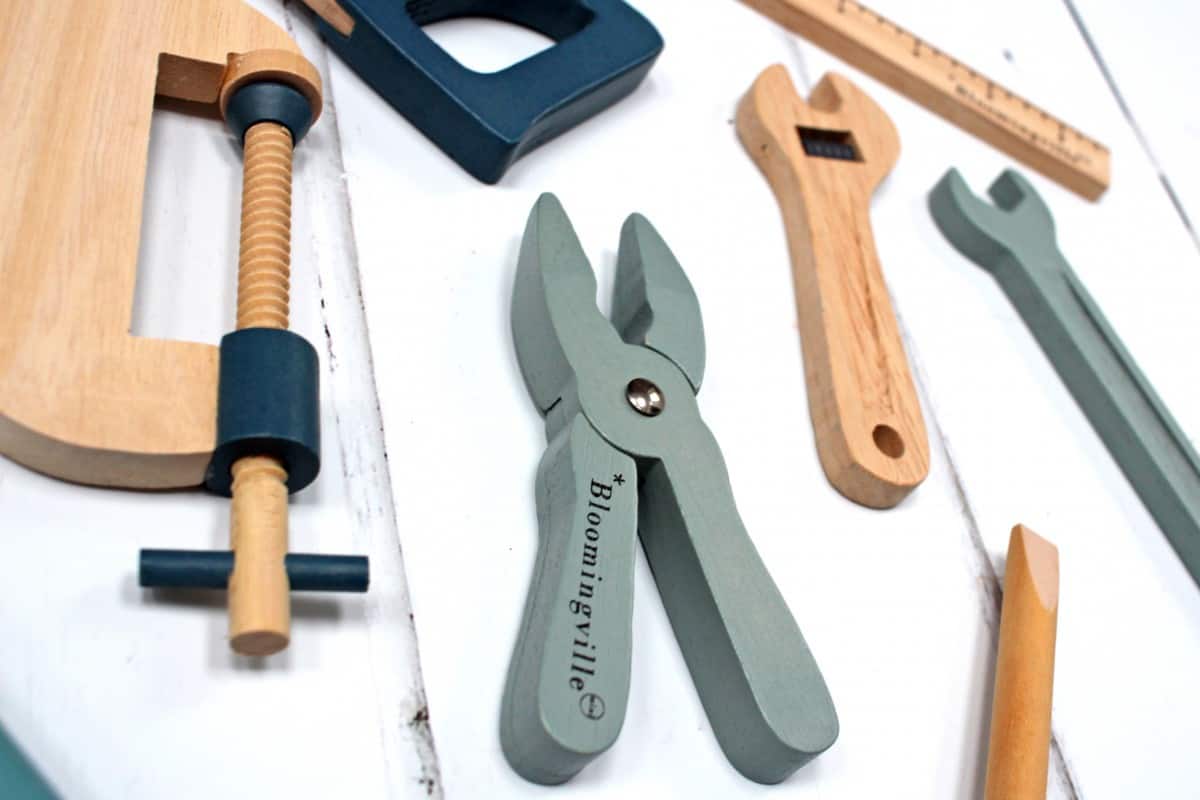 One other wooden toy collection that the children love is their wooden garage and cars. There is something so timeless about wooden cars especially when you remember playing with them as a child just like your children are playing with them now. And who knows, maybe their children will be playing with the exact same ones in the future too.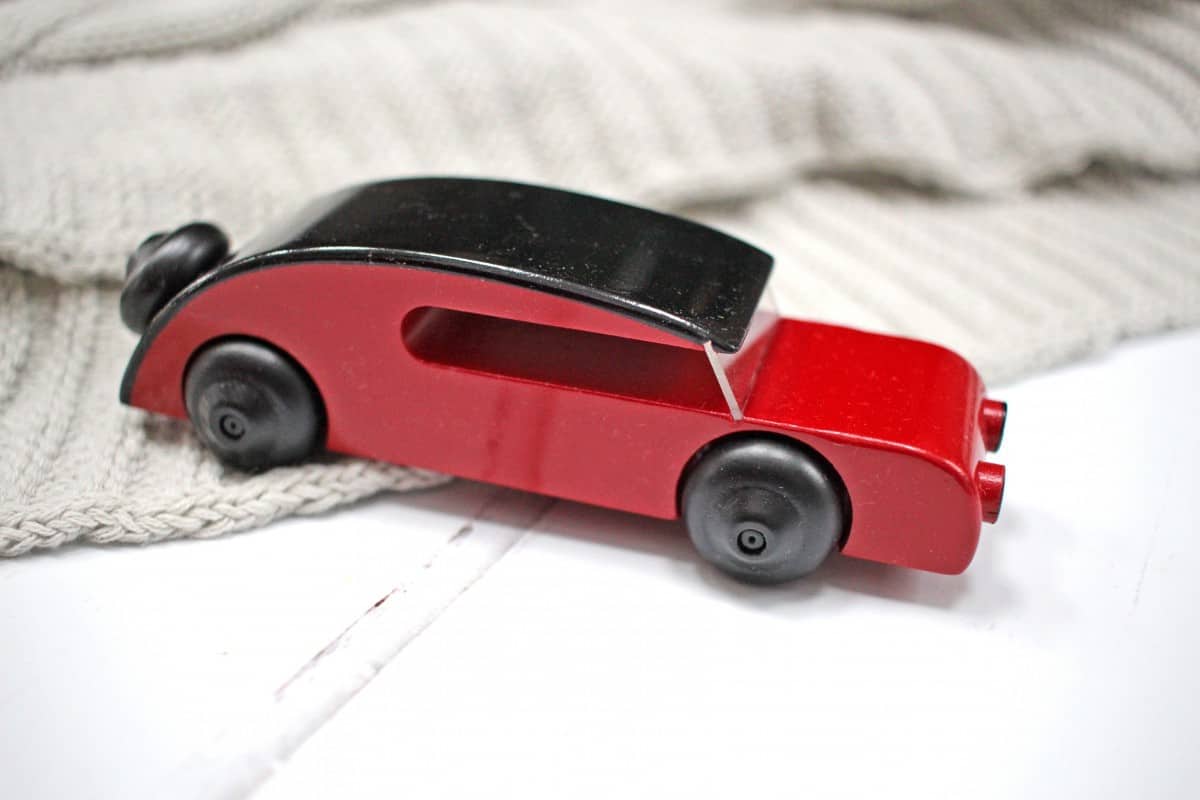 So if you're still looking for Christmas gifts for children make sure you add something wooden to their stocking. Something well made and beautiful that can be enjoyed for years before being passed down to the next generation.