At this time of year I usually write about our December box, a tradition we've had each year since the children arrived. But, our December no longer fits into a box and so we just have a heap of things and traditions that come out each year to get us into the festive spirit – and a box just isn't needed.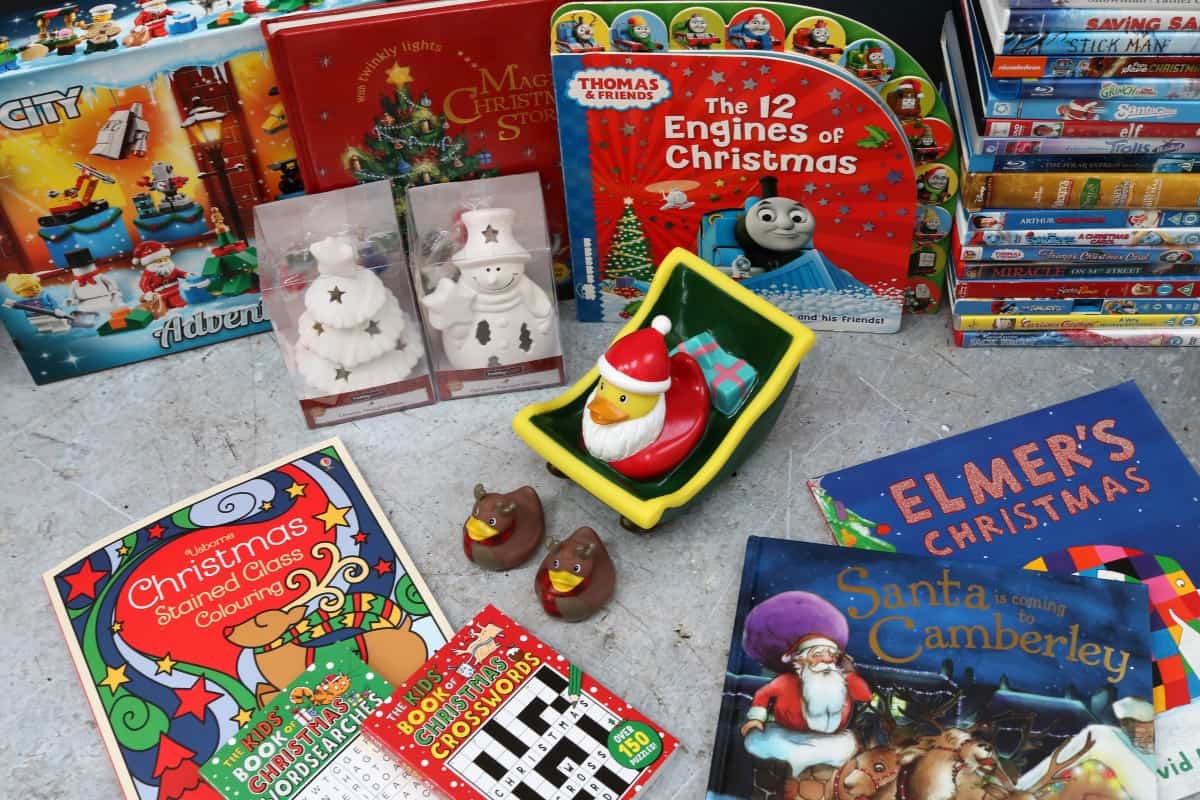 The things that really kicks off our December is advent calendars and we have bought the children Lego ones for the last couple of years – and they love them. I know, they're not the cheapest, but we always buy them when they're on offer. Dave and I get advent calendars too – usually chocolate ones.
The start of December is the time when our Christmas books, movies and music can properly come out too and this is the main reason December no longer fits in a box – we have so many Christmas movies and books and we get a new one each year to enjoy on Christmas Eve.
December for us is full of as much Christmas-ness as possible so I crack out the festive bath toys, fill our wardrobes with Christmas pyjamas and jumpers and I collect festive crafts and activity books for the children to do after school. They love Christmas as much as I do.
So, the decorations are up and everything has been taken out of the loft ready to have as festive a December as we possibly can. It really is my favourite time of the year.