*This is a paid post
I remember when I was first pregnant there were Emma's Diary packs that we could get during pregnancy and as new parents when our baby arrived. For many years now, families have benefited from free Emma's Diary gift packs – and it's such a fantastic way to get free baby products!
By registering with Emma's Diary you get access to three fantastic Emma's Diary gift packs – and they're completely free! There's a mum to be gift pack, bump to baby gift pack and a new family gift pack – all full of fantastic big brand products and free samples.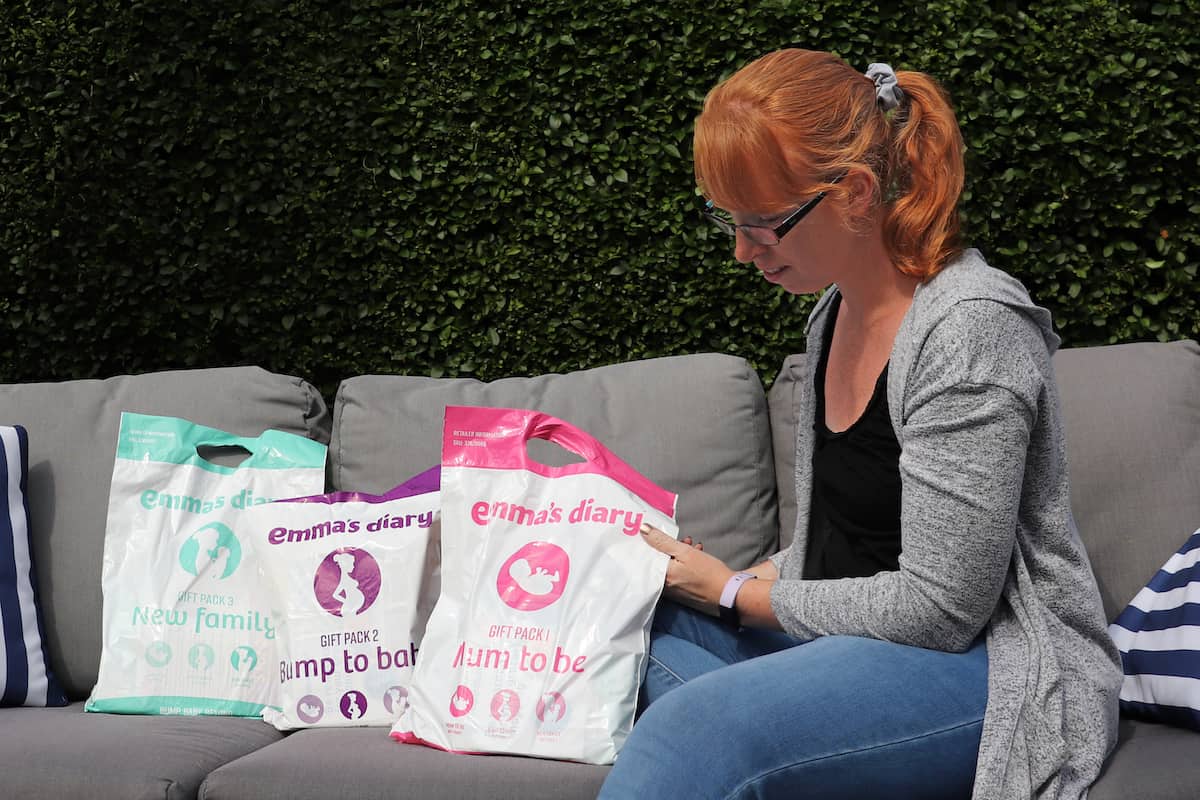 How do you collect the Emma's Diary Gift Packs?
It couldn't be easier to get your hands on your free Emmas Diary packs. You simply need to register to become an Emma's Diary member and then log in to the Emma's Diary website and print the gift pack vouchers from your personalised homepage.
You then take your gift pack vouchers to your nearest Argos or Boots store to collect your free Gift Packs and start enjoying all the freebies within! It's such a treat to get so many baby products completely free.
What's inside the Emma's Diary Gift Packs?
If you can't wait to see what's inside each pack, I have a little run down for you. Inside the Mum-to-Be gift pack you'll find: Stretch Mark Cream, Baby wipes, vitamins, baby cream and useful information leaflets.
The Bump-to-Baby free gift pack includes: Tummy Rub Butter, Nappy cream, Baby wipes and plenty of information and coupons as well as a full size pack of nappies!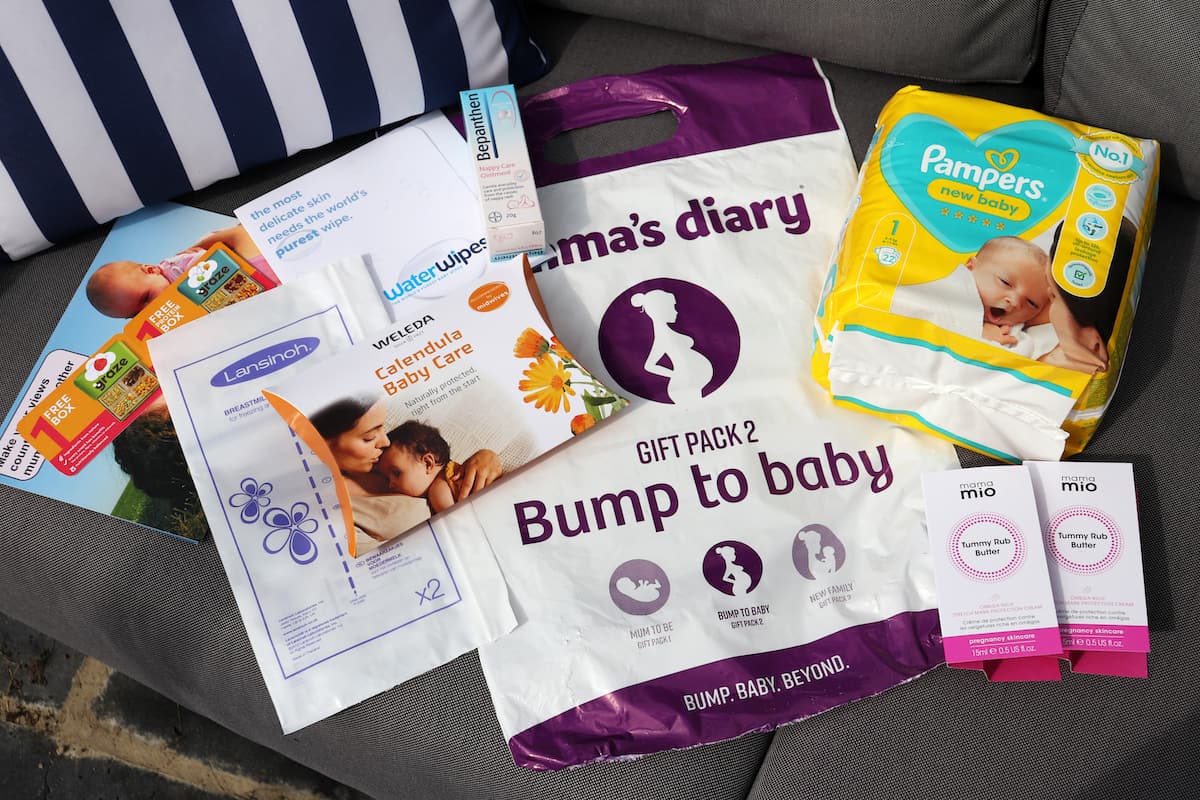 Inside the New Family Gift Pack you'll find Tummy Butter, Baby wipes, Nappy cream, Toothpaste and even more information related to your new family unit.
The Emma's Diary free packs are fantastic. They are full of little treats at such an exciting time in the life of you and your little family. Everything included is really practical and useful, things that any pregnant woman or new parent would appreciate.
Don't miss out – register on the Emma's Diary website here to claim your free gift packs!
Also, make sure you check out the Emma's Diary Pregnancy App. The Emma's Diary app is a fantastic resource for expectant parents. Full of support, medical information and health advice, it follows your pregnancy week by week through to your due date and baby's birth.
Please note, the content of the packs may vary. Check Emma's Diary website for the latest updates on this.