I've written before about my hair colour – My response to Katie Hopkins views on ginger children and a blow by blow account of the bullying I endured because of my hair colour as a child.
Now, at nearly thirty, I love my hair colour. I love being different and I love that LP has inherited that same awesome ginger-ness. I know that LP will be proud of her hair colour and proud to be different – Being redhead is a big part of who we are and I love it – I'm sure LP will love it too but I hope it doesn't take her until adulthood to fall in love with it.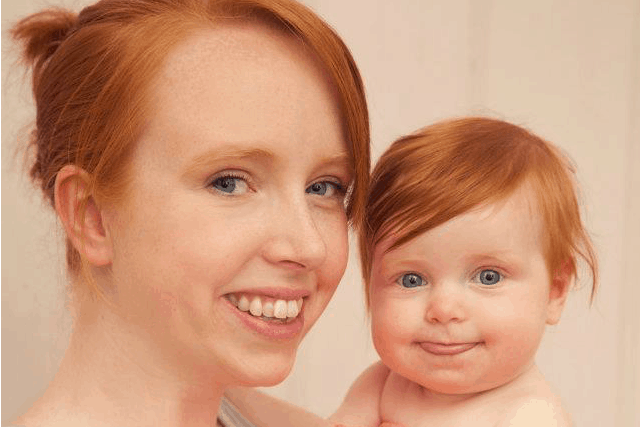 I recently wrote on my Facebook page asking for ideas of what to call this blog when it has a rebrand in the not too distant future. Someone made this comment:
As a fellow redhead, please please nothing with the obnoxious term 'ginger' in it, Highly offensive to redheads (as you must agree) and should be banned completely as a word and only used to describe a spice or a type of beer!!
I replied with the following:
I've been thinking about how to reply all day. Thanks for your comment. I was bullied a lot at school for being ginger – I wrote about it – and it's something that will always affect me. However, I don't see the term 'ginger' as being obnoxious or derogatory necessarily – to me it's the same as blonde or brunette and I only take it as a negative when someone makes it sound negative. I refer to myself as a redhead BUT my hair is ginger – it's not 'red'. My daughter is also ginger and a redhead. I am proud to be ginger and toyed with ginger blog names but none worked. I will never let the people that put me down for being ginger stop me from using the term and being proud of it, it's something we should embrace, it's a hair colour, it's rare, it's beautiful – It's ginger!
This week's A to Z of Family celebrates our beautiful hair colour, something that has taken me on paths that have moulded who I am, that have given me the determination to succeed and something that makes LP and I who we are.
G is for Ginger.