*This is a collaborative post
Recent research from Slumberdown has shown that parents spend a whopping two months a year doing household chores. Apparently, parents spend more time doing housework than they do playing with their children – which isn't really surprising when you think about the amount of time the children are at school, the amount of time parents work and the amount of other stuff that needs to fit in the times in between.
Three quarters of those surveyed said the only way they can really switch off and have guaranteed, quality time with the children was to leave the house completely – get outside and have some fun. But, a huge 83% of people said that household chores and other commitments leave them feeling like they've had no time with the children at all.
This is why Slumberdown are on a mission to help parents make the most of their time with their kids. So parents can be a partner in crime to their children and put the housework to one side every now and again to focus on the children.
Sally from Slumberdown has said:
"We know how much parents, and particularly mums, would love to spend more time having fun with their kids. Which is why we want to empower parents to get that time back with their children, because life's what you make it."
This research really resonated with me. Up until this month I have had a job, this blog, housework and a shift working husband as well as school and preschool runs. With Hubby and I sharing the work load as much as we can it has often felt like neither of us has had much quality time with the children, to just let our hair down and have fun without an endless to-do list in the back of our minds.
So we've been grabbing every opportunity to have as much fun as possible. We love simple things – like playing in the garden, a trip to the park or just sitting and reading books together. I've really noticed that whatever the children are doing or playing with they are always happier when Hubby or I are there with them – helping them to colour in, talking to them or just watching them laugh and smile. Everything is always so much more fun when we're together.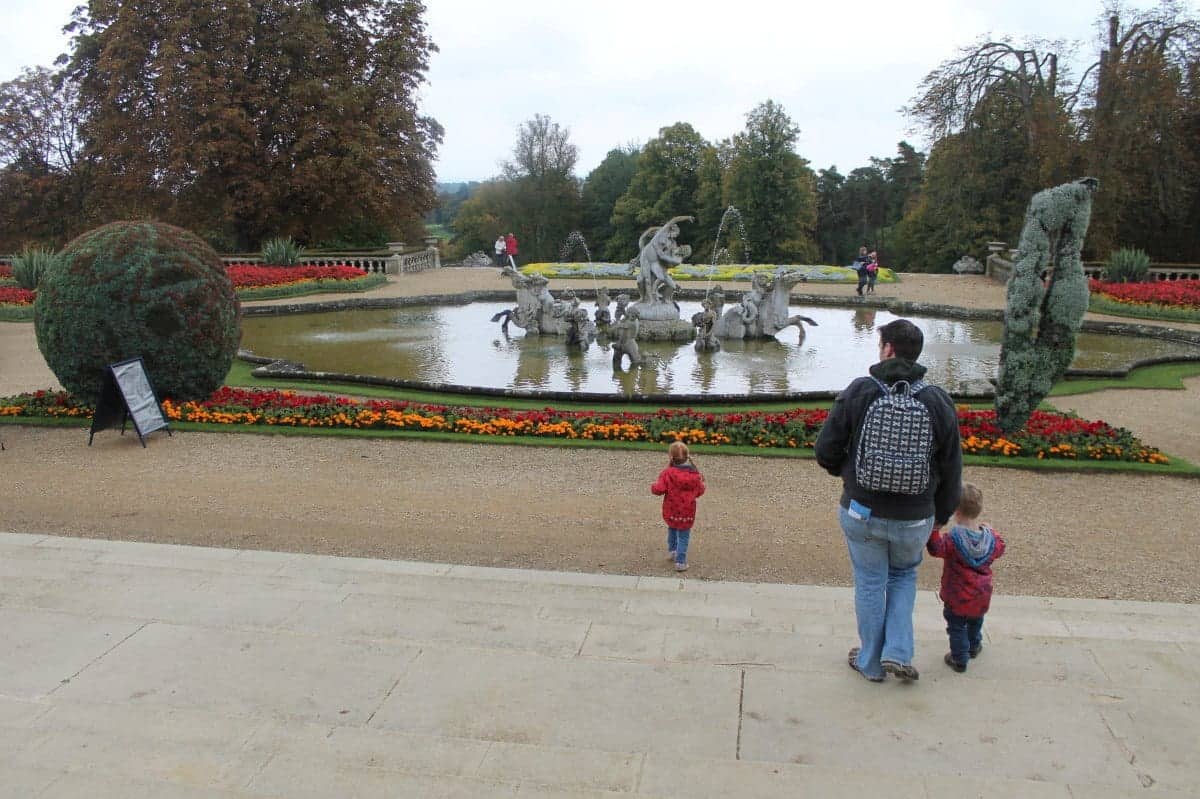 Slumberdown have also put together some great ideas of ways to have fun with nothing more than pillows and duvets! Slumberdown sent us some new bedding to use and we put some of their suggestions to the test – spending a whole afternoon surrounded by comfy duvets and pillows, having more fun than we've had in ages.
One thing the children always love to do is make dens – they often stretch blankets across chairs or over the kitchen table but making a den with a duvet was something completely new. The children loved how big they could make a tent with a duvet and how much room it gave them inside. They would stay in there all day if they could – playing on their tablets, reading books or just relaxing together.
We then spent hours, literally, playing games with pillows on the floor. They were stepping stones that they had to use to get from one side of the lake to the other, without getting into the water and getting eaten by sharks.
The next minute they were surf boards – and they would stand and surf the waves. But, sometimes there wouldn't be any waves and they'd have to lay on the board and paddle – LP loved practicing her swimming moves laying on the pillows!
I love how much imagination the children have and games like this – using pillows as rafts, boats or stepping stones really let them use their imagination and keep them happy for hours. We had such a nice day and it was so good to switch off from housework, have some fun and spend time together doing something a little bit different but so easy too.
Slumberdown have really helped me to think outside the box when it comes to entertaining the children and getting involved in the fun too. They have loads more activities to try online here and they have also launched a national competition to win your house work done for a year. How amazing would that be?! They're giving one lucky winner more time for fun – a complete year housework free!
For more inspiration or to enter the competition visit their competitions page. Slumberdown will also be sharing lots of fun and inexpensive ways for parents to have fun with their children on social media and their website – so keep an eye out for more great, simple ideas!
*This is a collaborative post