Some of the items featured in this post were provided for us to feature. I've added a * next to those items for reference.
This week has been such a busy week! We were at Chessington World of Adventures last weekend and then this week we have been ploughing on with house stuff – getting the last of the kitchen bits out the loft, putting things on the walls, going to the charity shop and dump endless times and everything else that comes with home renovations. But, it feels like we are finally getting somewhere.
Here we are with the things we've been loving this week:
Read
I have mostly been reading flat pack instructions with Dave, building furniture for our extension. I finally have a desk, a proper work space, and I couldn't be happier with it.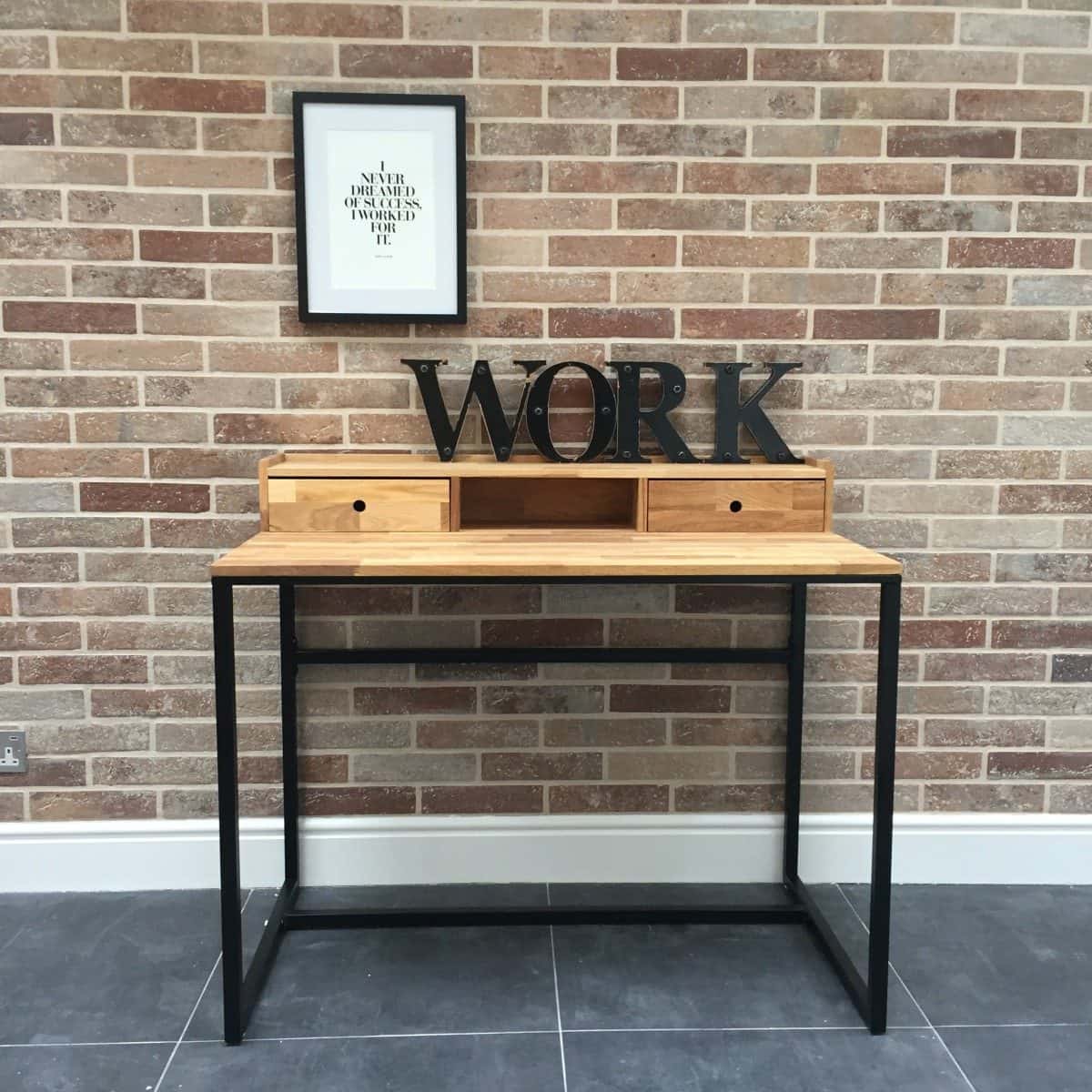 We also have a coat and shoe rack that is now pretty much a focal point of the new space. The children love that their coats and shoes have somewhere to live and I love how much tidier it makes our house.
Watched
On Wednesday night we went to see Beauty and the Beast at the cinema after the children finished school but before that we took them for afternoon tea as we knew the movie would finish too late to then have a meal – and who doesn't like an early dinner of cake?!
Beauty and the Beast was better than I had imagined. I love the original and was worried that I'd just see Belle as Hermione Granger and it would be forever ruined for me. But, by the middle of the movie she was Belle for me and I loved everything about Beauty and the Beast. The songs were great, the dark bits were just dark enough and there were bits I laughed at, bits I cried at and bits I wanted to carry on forever. It was perfect.
Heard
Dave and I went to see Sister Act at the theatre on Monday night and it had so many great songs in it. Alexandra Burke was fantastic as the lead character and we had such a great evening.
Made
We've made great progress with the house this week. The painting – that should have taken three days and ended up taking seven has now been finished and we have been able to really start using the space.
I've given the worktops another coat of oil and it's finally a space we can really use and enjoy – it's now just a case of finishing off all those little jobs – hanging things up, finding homes for things and remembering where everything is!
Wore
Nothing amazing for me this week but LP and Little Man got dressed up for a party last weekend and Little Man wore a shirt for the first time in ages. How grown up does he look? There's something about shirts that just ages a child and he definitely looks like his nearly four year old self in this shirt!
and lastly…
This weekend we have no real plans at all and I cannot wait. Dave's sadly working all weekend and we're going to pop and see his lovely parents on Mothers Day but apart from that we will be pottering, doing odd jobs and not doing much else! Have a lovely weekend everyone!