Disclosure: We were sent the featured products for the purpose of this post however all opinions are my own.
For a year now Dave's had an office job, working nine to five in London, having weekends off and spending his days wearing a suit. It was a massive change for him at first from shift work and uniform but I think we are now at the point where we've all got used to the new routine and everyone loves having Daddy at home for weekends of adventures.
Over the last few months Dave has lost weight and so we needed to get him a new suit – and even new shirts with a smaller collar size. To finish off the suit Jones Bootmaker sent Dave a pair of Deakin Leather Chelsea Boots.
The Deakin Boots are perfect for Dave to wear to work. Smart but comfortable they are great footwear all year round, helping him look the part against the cut of his trousers. Chelsea Boots having been a go-to style for Dave since he started his job and these ones are so well made, with full leather lining as well as the leather upper they really are a timeless, classic design.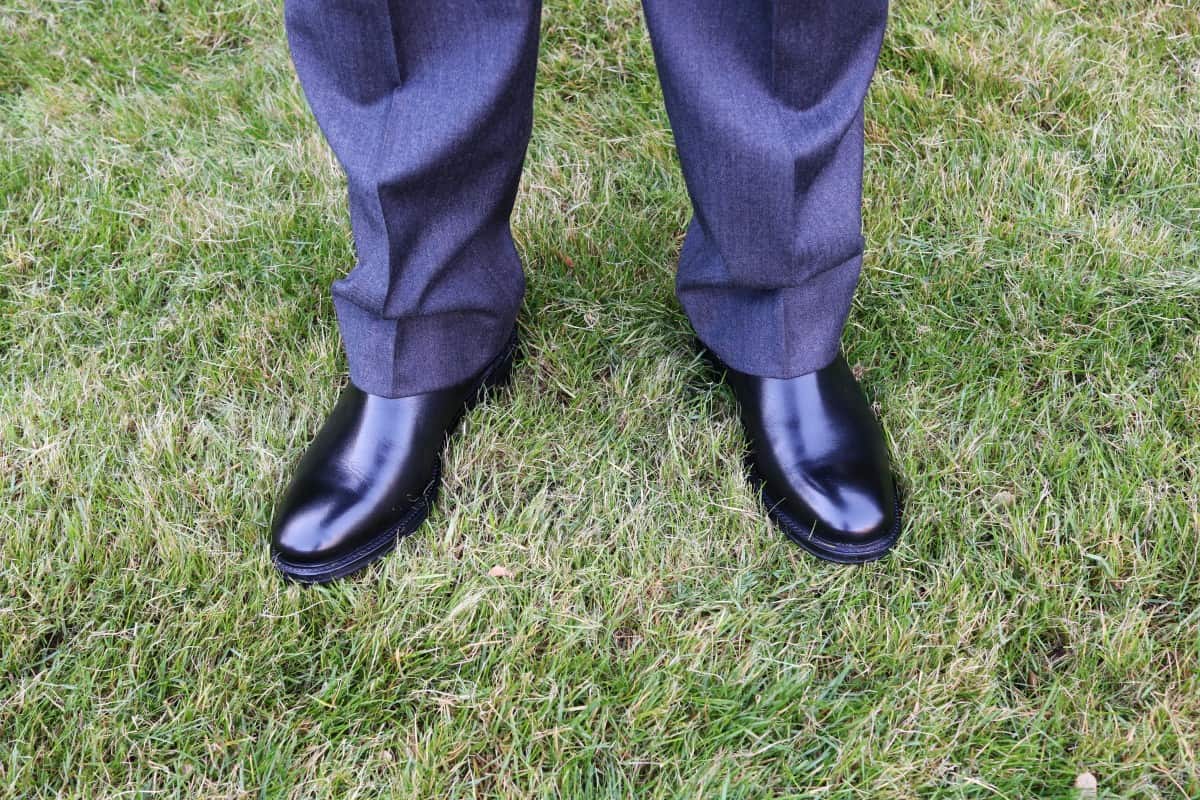 Dave's been wearing the Deakin Boots for a couple of weeks now and they have worn in well, never rubbing or hurting and looking as fresh as the day they arrived. They're easy to polish, grip well in all weathers and keep his feet dry and warm – great for this time of year.
Dave loves his job – more so than he loves the commute each day – and it's so nice for him to wear clothes that make him feel comfortable and confident whilst looking professional and the Deakin Boots really finish off his work look. But, they are great boots to not just wear to work but to wear on any smart or smart casual occasion. They'd be perfect for a wedding, christening or funeral but can also be worn with smart jeans on an evening out. They're a really versatile choice for any man and I'm sure Dave will be wearing them for years.
The Deakin Leather Chelsea Boots have an RRP of £99.00