*This is a paid post
When LP was a baby, back in 2012, we had to start my return to work process – finding out what my options were in my job role as well as looking into suitable childcare options for us as a family. Back then I worked full time as a Bank Manager and Dave worked shifts – on a ten day shift pattern. This meant that every day had different hours each week so we found finding traditional childcare options quite difficult.
But then we came across Childcare.co.uk. It's a website dedicated to helping people find local childcare – from nannies and au pairs to babysitting or childminders. It even lists nurseries, private midwives, private tutors and even schools – taking the stress out of finding the right person or company to suit your family's needs.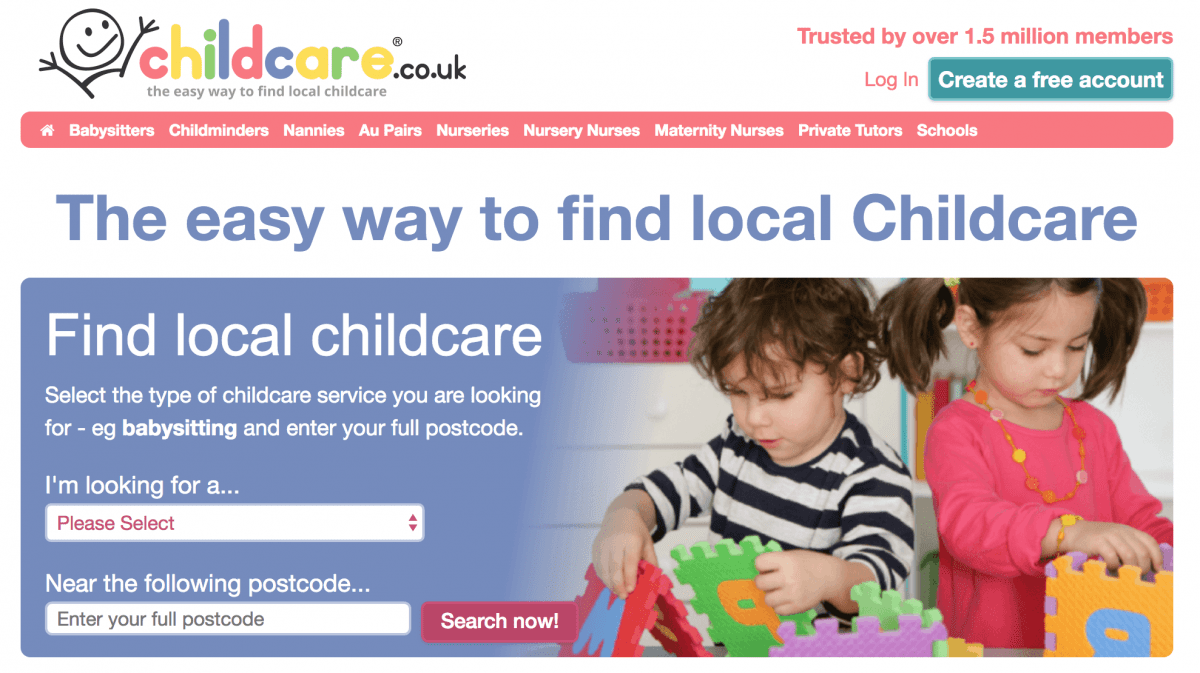 When you register on Childcare.co.uk – for free – you create a profile which includes your childcare requirements. Childcare providers can then message you if they think they would be suitable and you can then discuss your options further with them and arrange to meet them if they seem like a good fit for your family.
The Childcare.co.uk interface is so simple to use – you can search for a specific childcare option or all childcare within however many miles of your chosen location. This could be childcare near your home or work and can be any distance from one to ten miles. You can even search by postcode, town or even county although postcode gives the most defined results.

The results are clearly laid out and each childminder shows more about them – with a summary, their experience and qualifications, their availability and fees. You can even leave reviews for childcare providers you have used and can read reviews from other people too – which is fantastic as everyone loves to hear feedback from other people before employing someone.

When we used Childcare.co.uk we managed to find five different childminders who were happy to work on a flexible basis with us. We would let them know the hours that we needed childcare for a month in advance to accommodate Dave's shifts, my working hours and the times that LP's lovely grandparents could have her. It meant we needed about 40 hours a month of childcare – which is a lot less than most families and we were so pleased to find childminders willing to work on this sort of system through Childcare.co.uk.
We messaged the childminders, found out more about them and then went to meet them – deciding on our favourite to employ when I returned to work. Childcare.co.uk made the whole process so simple and I loved that I could organise childcare and look at all the available options from the comfort of my home. I didn't need to search online for individual childcare providers and instead had so many options in front of me on the one easy to use platform.
But, the best bit is that Childcare.co.uk is free to use and search for childcare options. Since I went on maternity leave with Little Man back in 2013 we haven't needed formal childcare but I know that if we did our first port of call would be Childcare.co.uk. It was a great option for us – especially with an unconventional work/life balance – and it really helped to ease some of that return to work stress that all parents get towards the end of maternity leave. I wouldn't hesitate to use Childcare.co.uk again in the future.