Disclosure: The products featured were sent for inclusion in this gift guide however all opinions are my own.
This post contains affiliate links and I may receive commission if you visit a link and buy something. Purchasing via an affiliate link doesn't cost you any extra, and I only recommend products and services I trust.
It's that time of year where I start thinking about what to buy the dads in my life for Fathers Day. I have quite a few men to buy for and this is actually one of my favourite annual occasions to shop for too.
This year is a bit different though with the coronavirus pandemic so I've put together a few Fathers day gift ideas that you can buy online and send directly to the Dad in your life.
Something to eat or drink
Gifts that you can eat or drink and share with your family are always top of my list when it comes to Fathers Day gifts and this year the Coffee & Cake Hamper from Meg Rivers is high on my list to gift.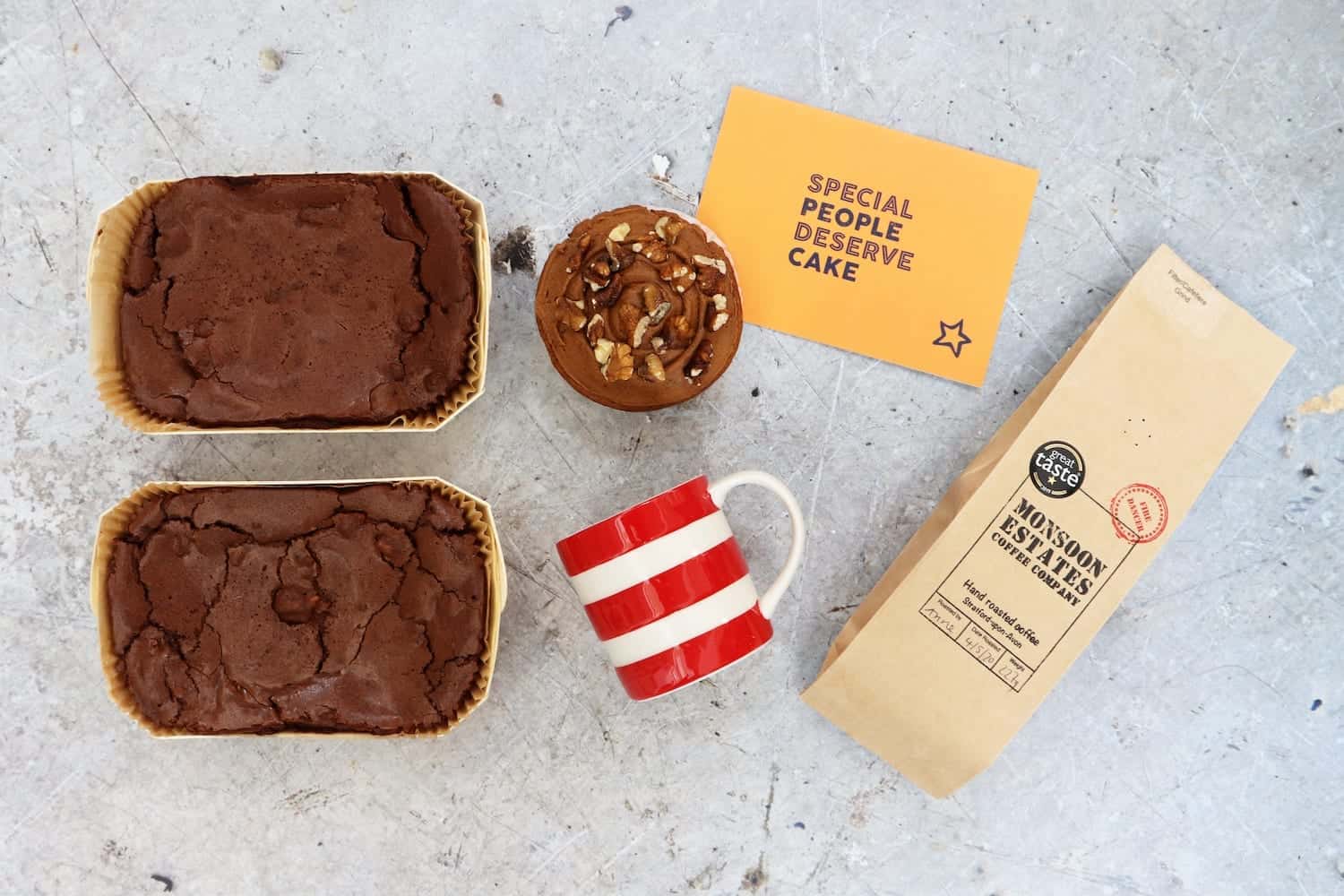 The hamper includes a Coffee and Walnut Cake, two Brownie Traybakes, a pack of Monsoon Estates coffee, a Cornishware Mug and a Greetings Card all in a beautiful gift box and well packaged so it arrives in perfect condition.
Part of the Meg Rivers' Hope & Joy range, it includes a £5 donation to Teenage Cancer Trust. it's always nice to give a gift that you know gives something back too and this is a wonderful gesture.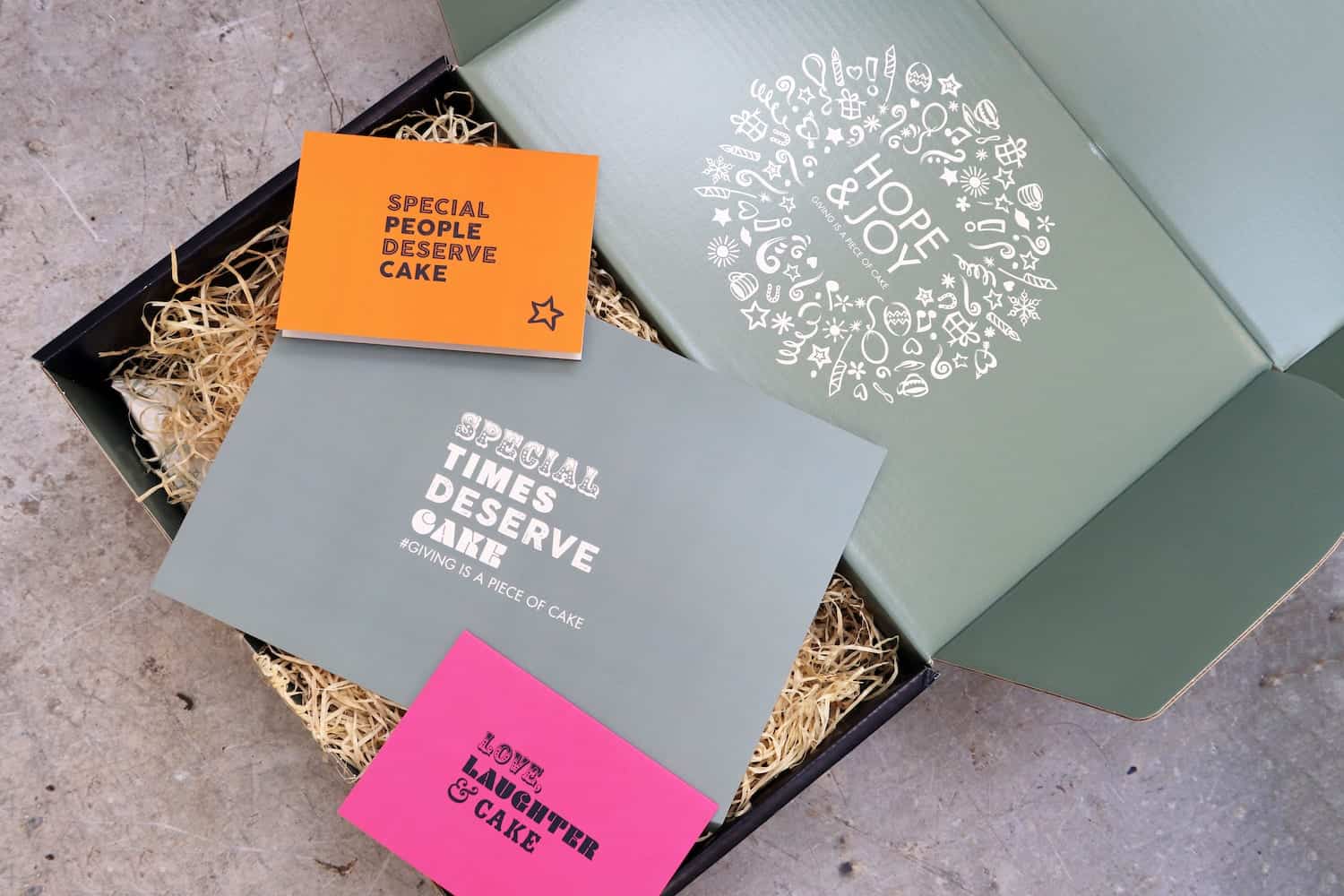 Spicers of Hythe is one of my absolute favourite places to get gift hampers from and this Fathers Day they have a fantastic range of hampers perfect for every Dad.
The Spicers of Hythe Wine and Cheese Crate is a great choice for anyone who loves an evening indulging in good wine accompanied with cheese and biscuits. The gift crate includes a bottle of Deliziosa Montepulciano d'Abruzzo, two different cheeses, two chutneys, crackers, nuts and olives. It really would make a fantastic gift.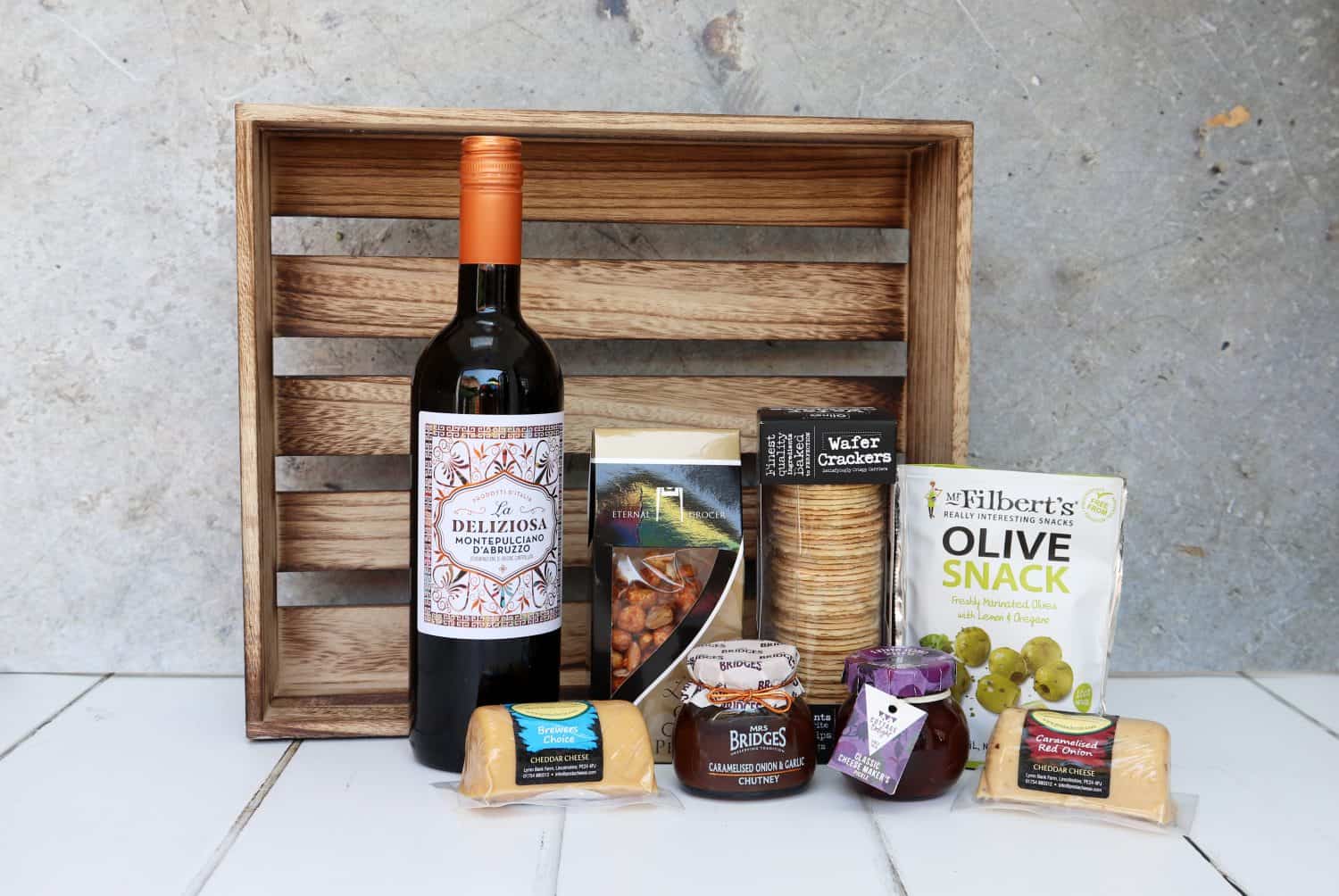 If you Dad is a big fan of wine then this beautiful gift set from Laithwaite's could be the perfect gift for him. It includes Tony Laithwaite's fascinating book all about his life from washing wine bottles in Bordeaux to where he is today accompanied by a bottle of his most loved claret, Chateau La Clariere all presented in a really beautiful gift box.
If coffee is more your Dad's drink then a Whittard hamper may be more the gift for them. Arriving beautifully packaged, this coffee gift set includes two beautiful packs of ground coffee – San Agustin Colombia, a citrusy coffee with real smoothness, and Monsoon Malabar, a rich, smoky coffee from the Indian coast.
The pack also includes an AeroPress. It's one of the quickest and simplest ways to brew a great cup of coffee, with the coffee pressed through a compostable paper filter. It creates a smooth but complex cup of coffee in as little as thirty seconds! Can you think of a better gift for someone who really loves coffee?
If your Dad loves coffee that's not so mainstream, Produced in Kent is promoting some fantastic Kentish artisan gift ideas which include Lost Sheep Coffee. All Lost Sheep Coffee is made using the world's top speciality grade 100% Arabica coffee beans which are single origin and direct trade from countries such as Brazil & Colombia, hand roasted in-house in Whitstable, for a superior freshness and flavour. Our pack was roasted literally days before it arrived at our door! Their range includes whole bean and custom ground coffee as well as their famous compostable, plastic-free capsules. They even have a subscription service now too which would make a wonderful gift.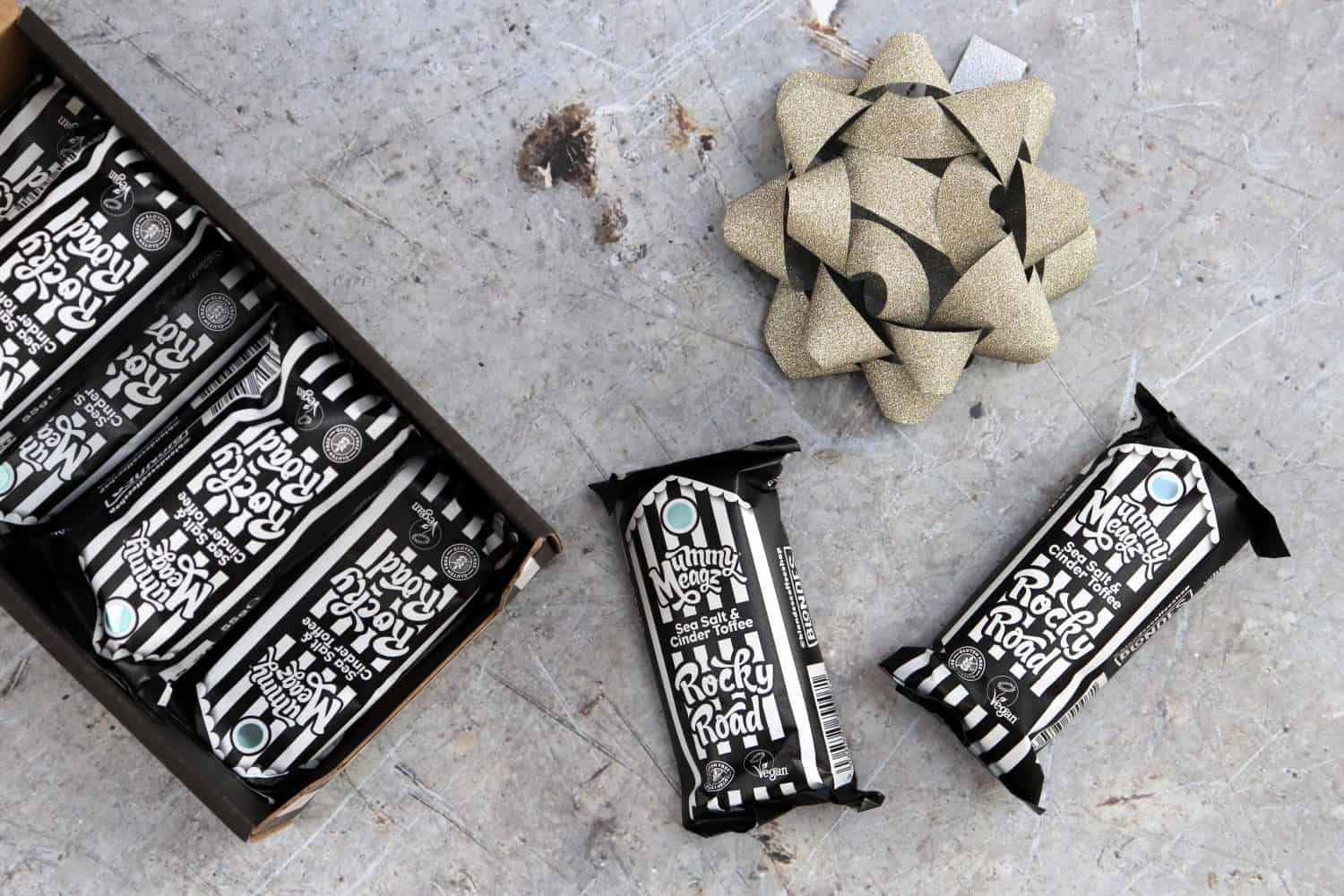 If the Dad in your life loves a sweet treat then he'll really appreciate Mummy Meagz' Sea Salt and Honeycomb Rocky Road bars. They are full of crunchy honeycomb chunks, smothered in Belgian chocolate and topped with fluffy marshmallows. Suitable for vegans and anyone with a gluten-free diet it means that most fathers could enjoy them as a gift this year. They are just one of a vast range of treats that Mummy Meagz offers.
Another lovely sweet treat would be a box of Guylian Seashells. They're something everyone always enjoys and appreciates, whatever the occasion. Plus, they have box sizes to suit every budget too.
Something that we always get, whatever the occasion, is Haribo. You can't beat a box of Starmix for a birthday, stocking filler or Fathers Day. This is the sort of gift children love to give their Daddy, knowing that he'll share with them too!
For a more grown up edible gift, a box of Smith & Sinclair Eat Your Drink Gummies could be just the thing. They're available in a range of flavours. The Whiskey Club selection box contains ten vegan-friendly edible alcoholic cocktail gummies in some of the most famous and refined whiskey-based cocktail flavours. Bourbon Old Fashioned, Whiskey & Ginger, Manhattan and Whiskey Sour. The gummies each hold around half a shot of alcohol and are something a little bit different for any Whiskey fan.
On the theme of alcohol, at this time of year you just can't beat a nice cold cider in the garden – especially as we can't get to a beer garden at the moment! A Cranes Cider gift set would be a great choice for any cider fan. The set includes the full range of fruit ciders from Cranes Cider with Blueberries & Apples, Cranberries & Limes and Raspberries & Pomegranates as well as a branded glass. It really would be a lovely gift.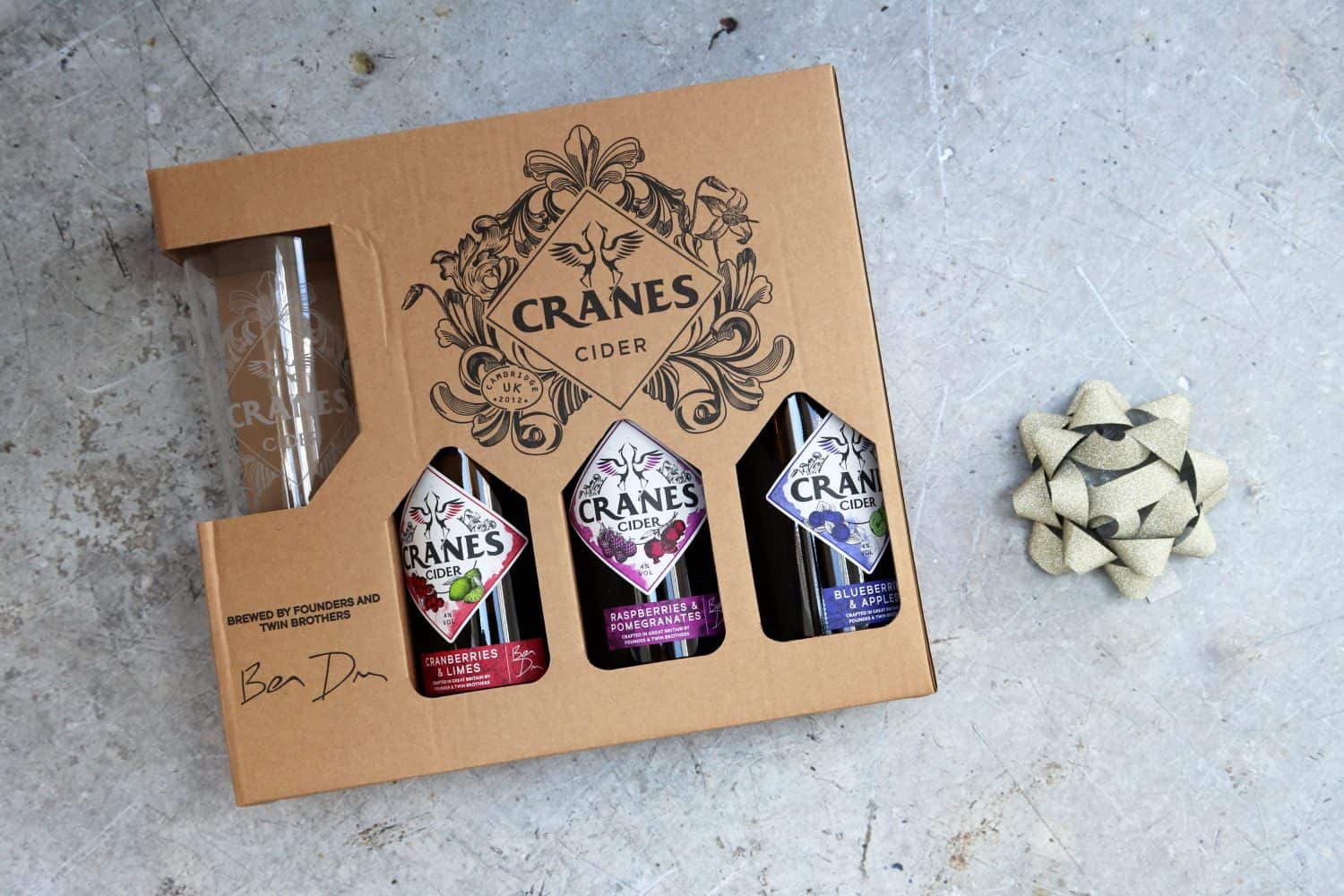 If you Dad prefers beer then Salcombe Brewery have a fantastic gift set too. The presentation pack includes four varieties from their celebrated range of beers – Devon Amber, Seahorse, Shingle Bay and Lifesaver. There's a beer for every occasion, all great to enjoy in the garden, next to the barbecue or on a lovely warm evening.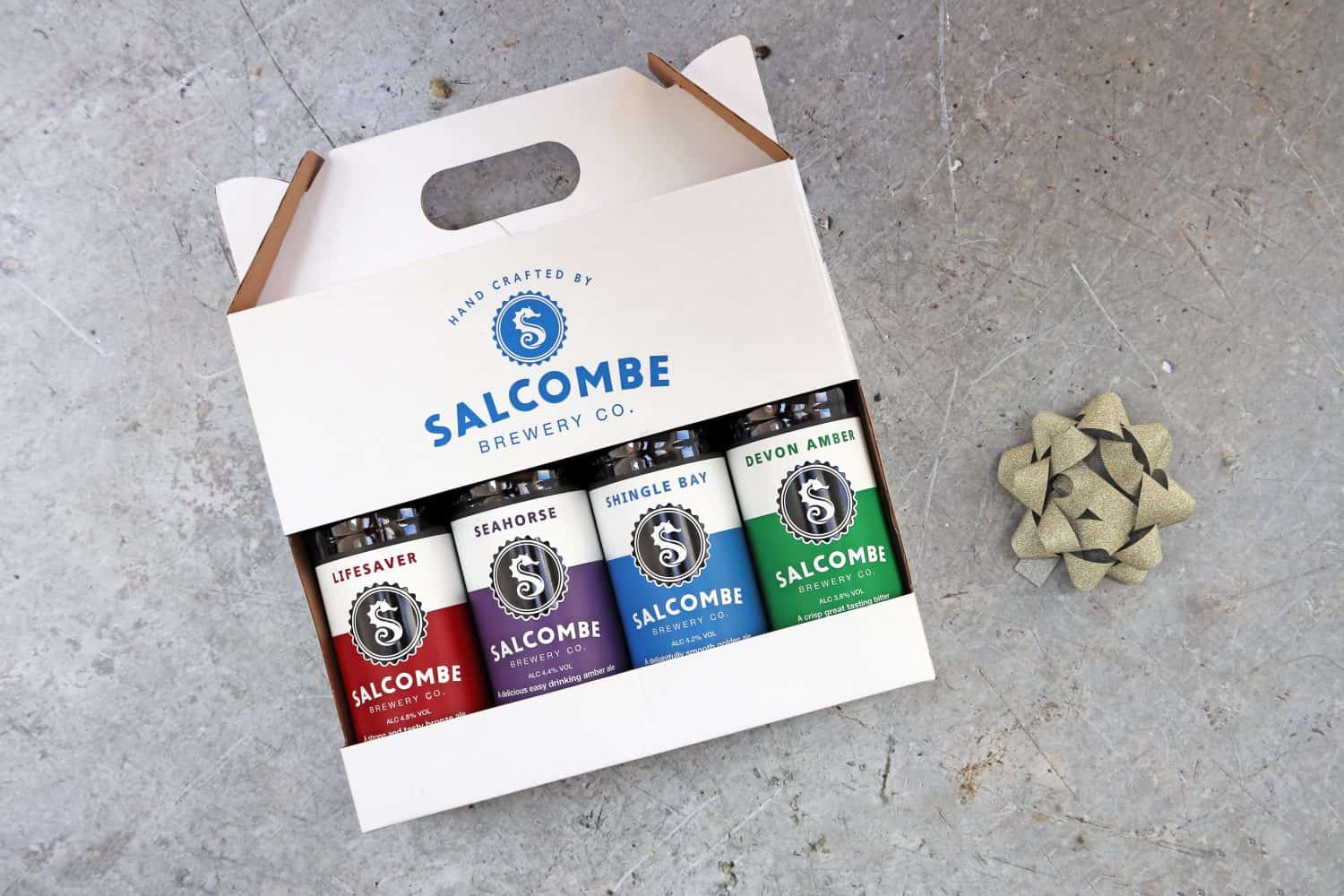 Firebox is our go-to when buying bottles of spirits or fun alcohol as gifts. The Phoenix Tears Spiced Rum is perfect for Fathers Day, with an opalescent lustre when you give it a shake. The premium Caribbean Rum smells amazing, full of brown sugar and dried fruit blended with natural cinnamon and ginger to give it a sweet and spicy flavour. It would make a great addition to any drinks cabinet.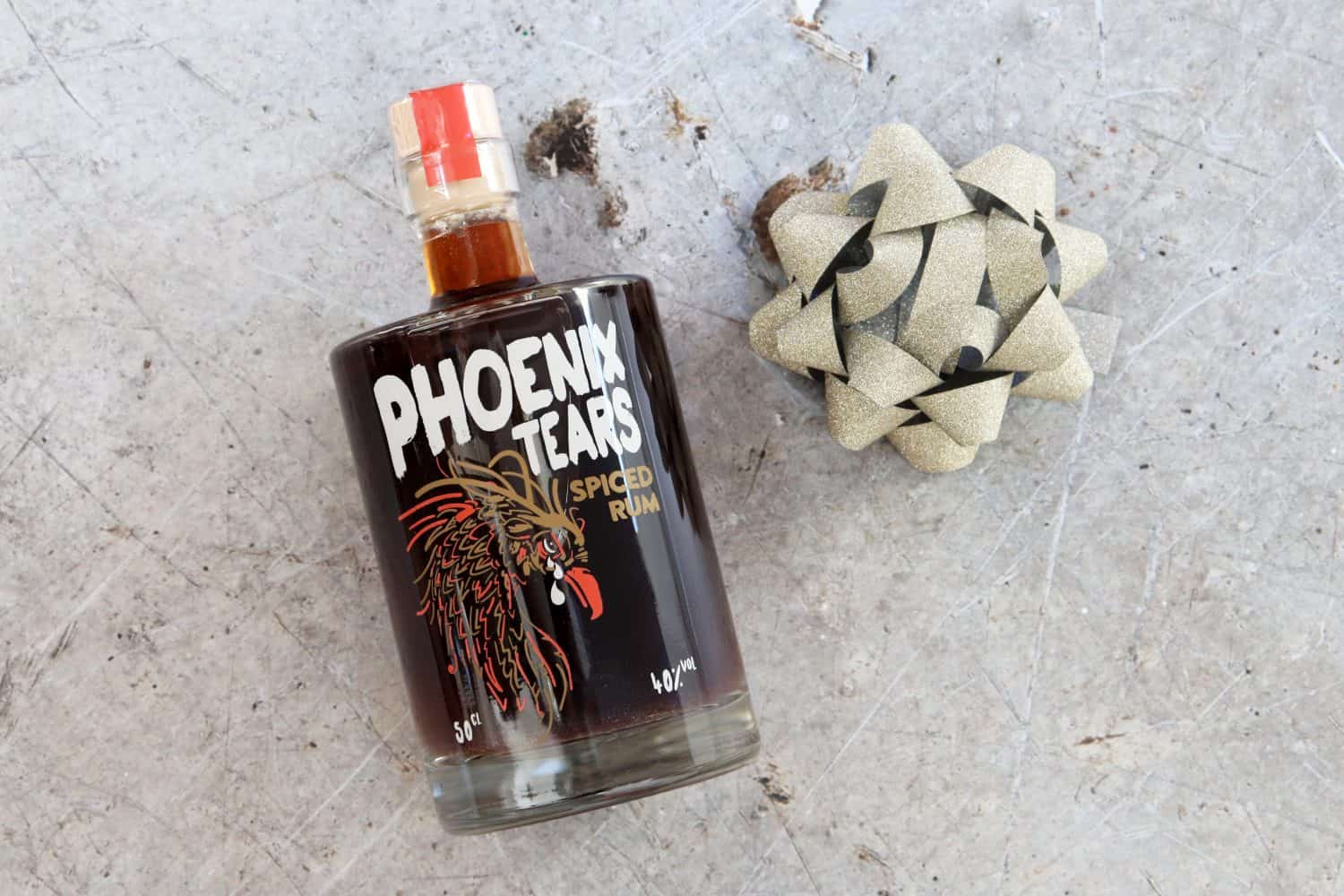 For something slightly different, Lyre's range of non-alcoholic spirits would make a great gift for anyone looking to have the great flavours of their favourite drinks without the alcohol. Their Dry London Spirit is a fantastic alternative to a typical gin – enabling you to create mock G&Ts so easily! They have non-alcoholic alternatives to most spirits – you can find the full range here.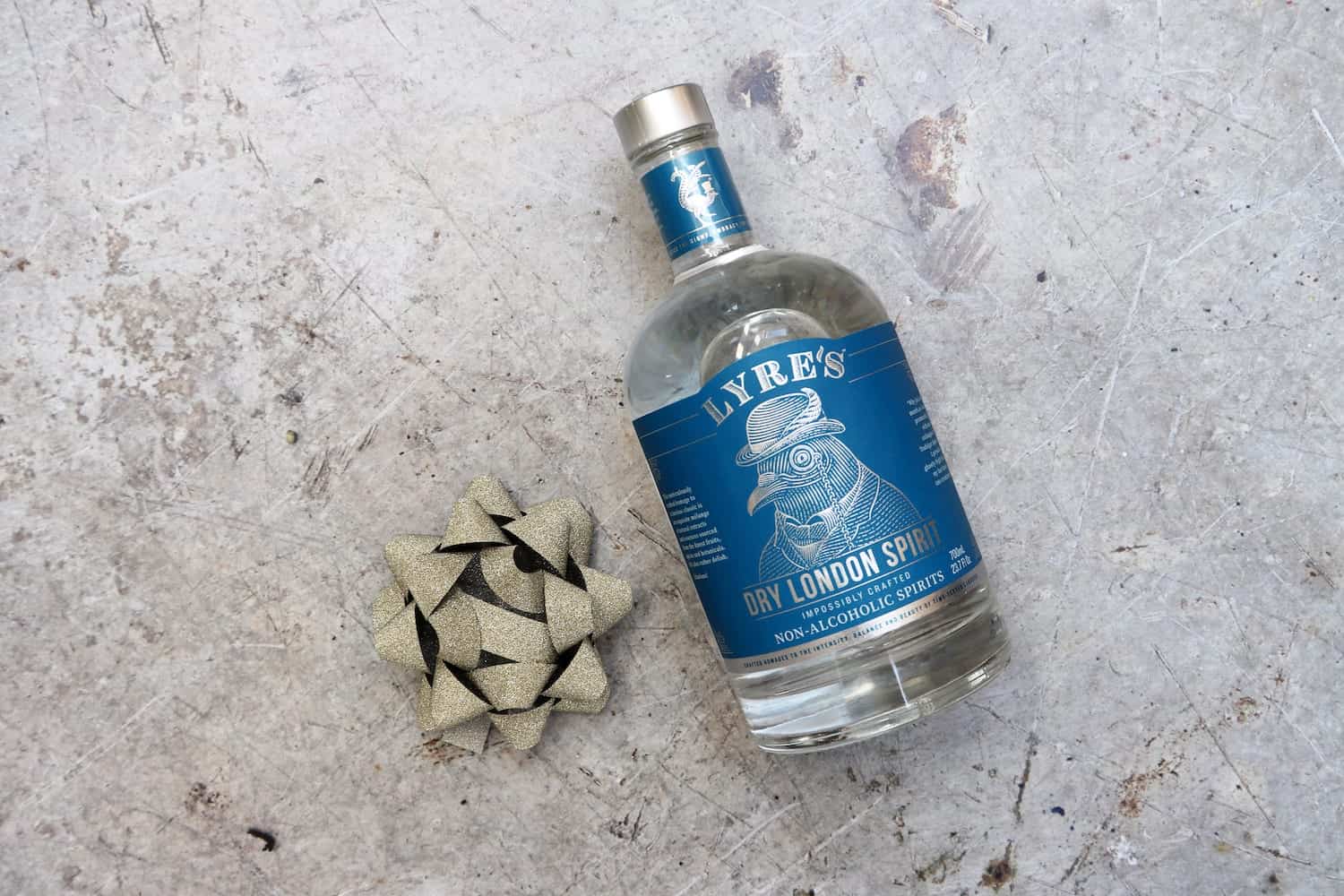 If your Dad is more of a chef than a drinker then something to enjoy on the barbecue might be a great option for him. The Holy Lama Spice Drops Barbecue Collection contains all you need to marinade and spice up a burger, a steak or anything else you throw on the barbecue!
Something to enjoy food and drink with
If your Dad loves to cook and enjoy good food surrounded by friends and family then something to help cook or serve dishes could be just the thing. This Stellar Kitchen Pizza Serving Board and Pizza Cutter from Horwood could be just the thing.
Made from quality beech from sustainable sources, the board has both a handle and hanging loop making it a great addition to any kitchen. The Pizza Cutter has a really sleek, stylish finish making the pair a beautiful gift.
Another great gift for anyone who loves to spend time in the kitchen is a set of bakeware. This Mermaid Companion Trio from Samuel Groves is beautifully made and comprises a baking sheet, baking dish and baking pan. They're the sort of products that would be used daily in the kitchen, versatile products that will stand the test of time. Such a practical gift for anyone who enjoys cooking.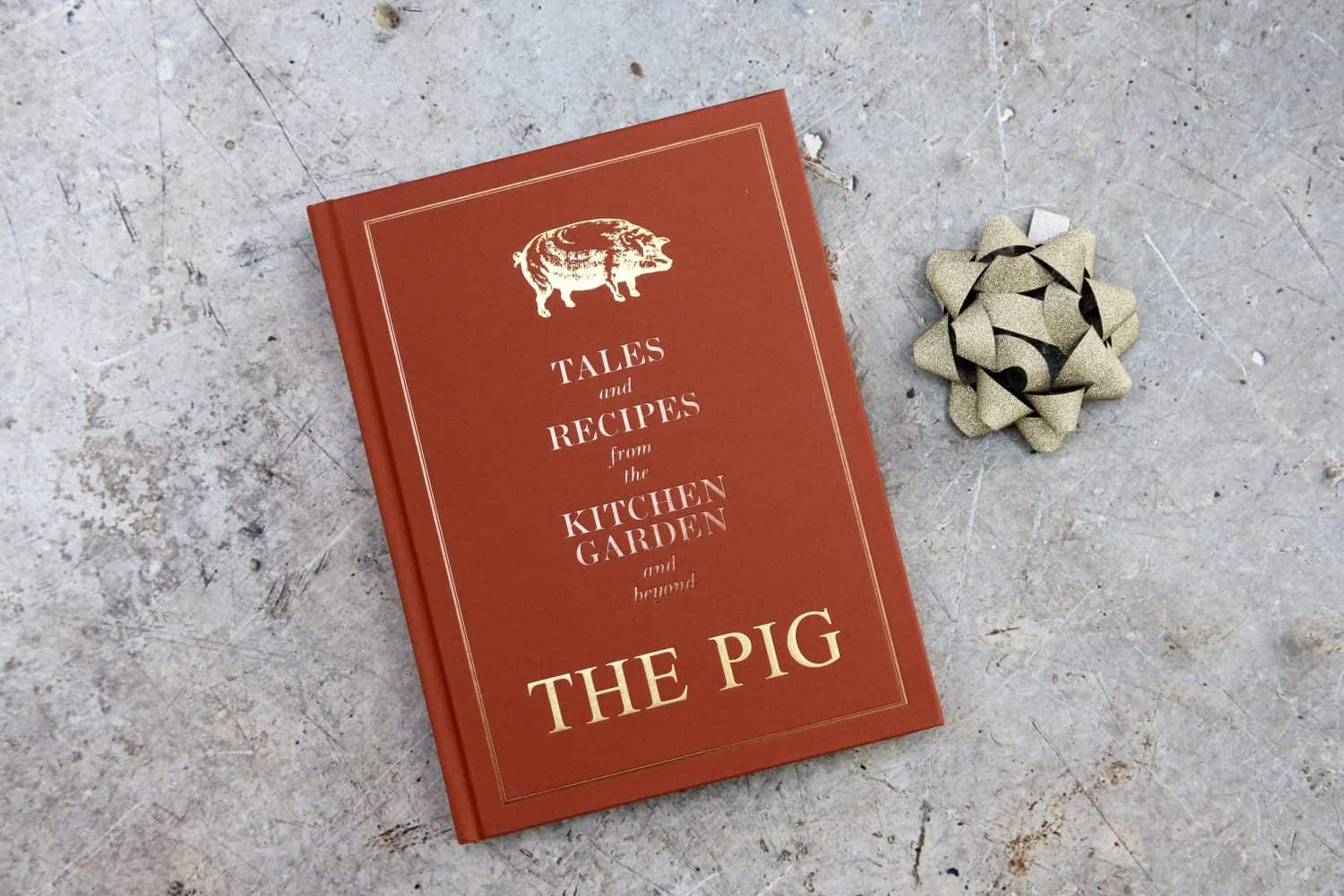 Another recommendation from Produced in Kent and a great gift for any foodie, would be the fantastic book, The Pig: Tales and Recipes from the Kitchen Garden and Beyond. It's packed full of simple recipes, kitchen garden tips and tricks, interior inspirations and how tos. The book is focused on growing and eating good food, spending time with loved ones and drinking great wine – it's a lovely bit of positivity, painting the bigger picture around the food we love.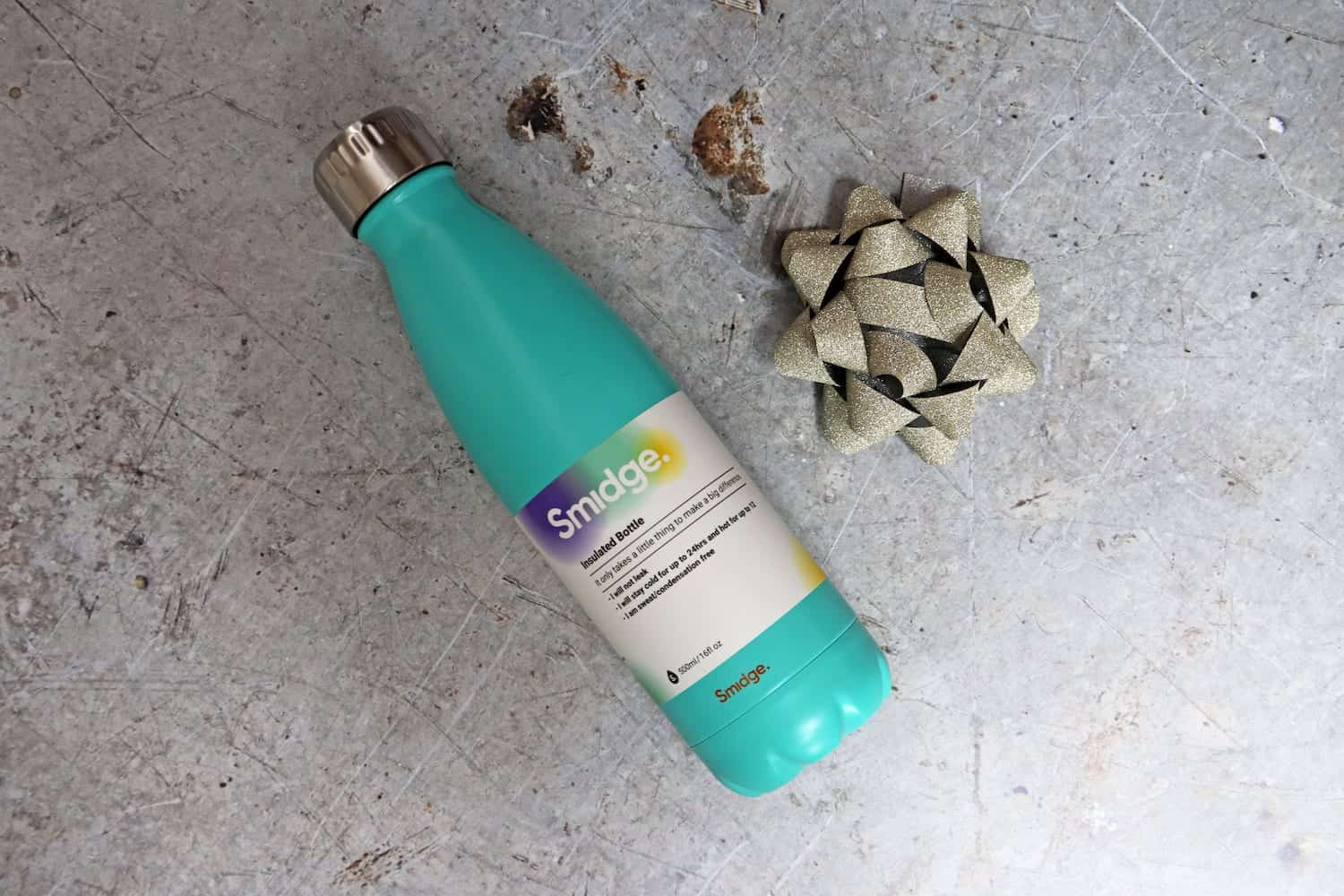 Everyone needs a good quality drinks bottle in their life and Smidge have a fantastic variety. Their Stainless Steel Insulated Bottles would make a really lovely gift, available in a range of sizes and keeping drinks hot or cold for up to 12 hours.
Something techy
I love getting new tech to play with and I know most Dads are the same. As we're all spending more time in the garden at the moment the House of Marley Get Together Mini rechargeable portable bluetooth speaker would be a great gift.
With a 20m range, 10 hour play time and wireless pairing it's a fantastic addition to any home and fantastic for taking on days out and trips away – when we're allowed to venture further afield. The bamboo faceplate looks fantastic – a stylish but useful gift for any father.
Another cool piece of tech is a Tile bluetooth tracker. Tile Slim is in the shape of a credit card, allowing it to be popped in anything from a wallet to a laptop case. It's really discreet but has a three year battery life and a 200ft range. If you ever misplace your possessions simply ring Tile and you'll find it easily. Never lose anything again!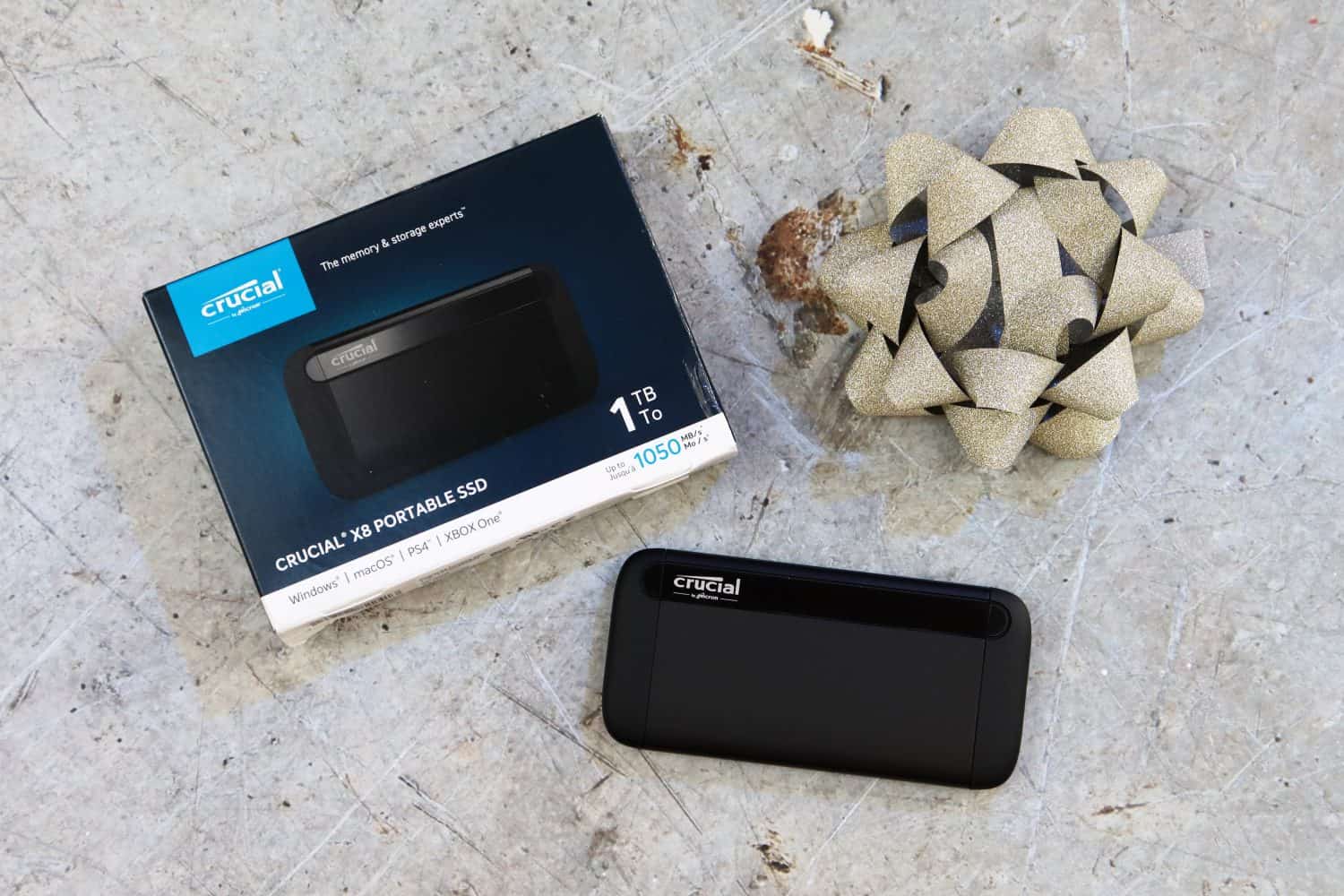 One thing that everyone could do with but I hardly ever think to gift is more storage space. And no, I'm not talking about cupboards and wardrobes. I'm talking about data storage, space to store more photos and videos, documents or important downloads. Whether it's a new SSD for a PC or a portable SSD to take data anywhere I know the Dads in my life would really appreciate it. The Crucial X8 1TB Portable SSD is tiny but super fast making it a great choice for anyone who needs to take a lot of data with them for work or leisure.
Something to wear
A really lovely gift that gives back is a pair of socks from Critically Endangered Socks. With every pair of socks bought they help protect some of the world's most critically endangered animals. The socks are made from an incredibly soft and sustainable blend of bamboo and cotton and come in five designs. Socks are often a staple choice where Dads are concerned so you can buy these knowing they're much more special than your typical sock choice.
Toiletries and aftershaves are another staple when it comes to the men in our life and this year Scentsational have some fantastic gift set choices like this Joop! For Men Gift Set. There are so many fragrances for men from Scentsational to suit every personality and price point. Choosing aftershave is often such a personal thing so you can be sure they'll have your Dad's favourite.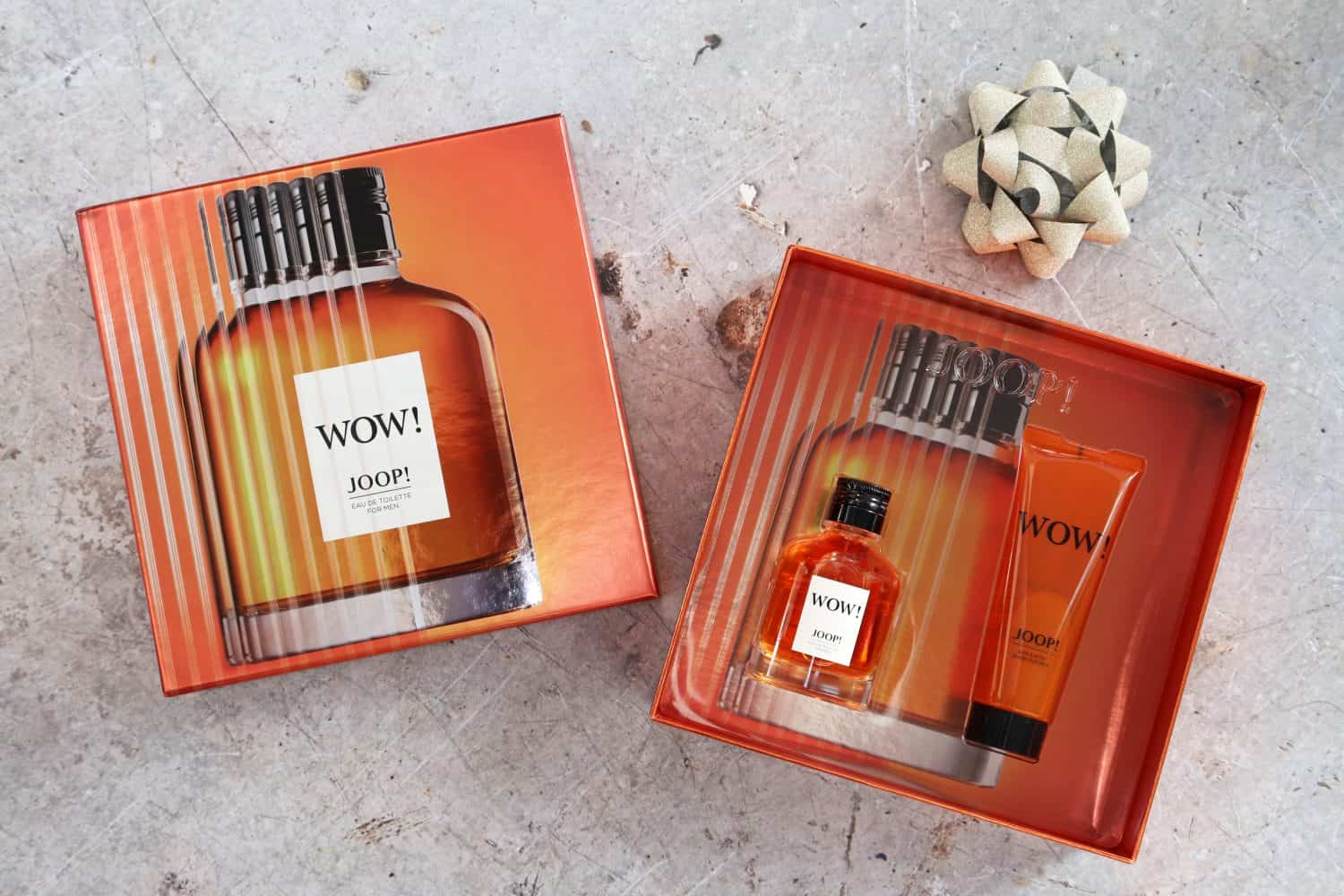 Something to feel good
It's always nice to get a gift you can use to pamper yourself and feel good. One of our favourite brands for men's hair and skincare products is The Bluebeards Revenge. They have so many quality products for hair care, shaving, beards and skincare so there is something for every dad. Our favourite product of the moment is the Tame and Texture Hair Kit which includes Matt Paste and Matt Clay for the men in your life to sculpt all kinds of styles in their hair.
Another fantastic brand is The Gruff Stuff who create premium vegan, cruelty-free skincare products made in the UK. Their Face Set is a great introduction to the Gruff Stuff range as well as a fantastic gift. It includes two great products – Spray on Moisturiser which gives a quick and powerful boost of soothing hydration, helping to restore the natural moisture barrier and balance oil production levels as well as reducing redness, stress and irritation. The Eye Balm is a gentle but powerful hydrating eye balm which helps fade dark circles, reduce puffiness and firm the eye area. This is a great gift for any Dad who really likes to take care of themselves.
Something fun
Every Dad loves to get something fun on Fathers Day and at the moment it feels like the whole world is making jigsaws. With that in mind a NASA Moon Puzzle could be just the gift for Fathers Day this year. 100 pieces that create a beautiful round moon, it will give your Dad something to do for hours. There's a Mars version too!
A great gift for a bit of retro fun is a Retro Pocket Games Console. I remember having one of these when I was a child and I loved it so much. With 150 classic 8-Bit games it's a handy gadget that your Dad can enjoy playing at home or away, whenever he gets five minutes to himself.
If you Dad is into more traditional style games then Ideal have just the thing. Every family home needs a Classic Games Compendium. With over 100 classic family games to play it's the sort of thing that will bring generations together – just as soon as we're allowed to visit!
The Great Game of Britain is a fantastic game that anyone who appreciates trains will love to play. Race along Britain's historic railway network, watching out for hazards as you make your way from your mainline station to six destinations and back again. If your Dad is more of a football fan then Flip Facts Shoot could be a great choice for them. Using the simple higher or lower format is easy for everyone to play – and learn more about football in the process!
Something practical
When it comes to Dads, buying something practical as a gift is often a first thought. From tools and gardening equipment to anything else they could use around the house. Sugru have fantastic kits that make a great gift. Their Hacks For Your Home kit includes everything you need to make life easier around the house using Sugru Mouldable Glue.
Another great gift for the Dad in your life would be a decent pen that he can use for work, business meetings or even just doing the crossword at home! Pen Heaven have a fantastic selection and I love this Kaweco Brass Fountain Pen. Complete with matching case it would make a wonderful gift. It has a really nice retro, vintage feel to it and has a good weight to the pen, making it comfortable to write with whilst being small and light enough to take anywhere with you.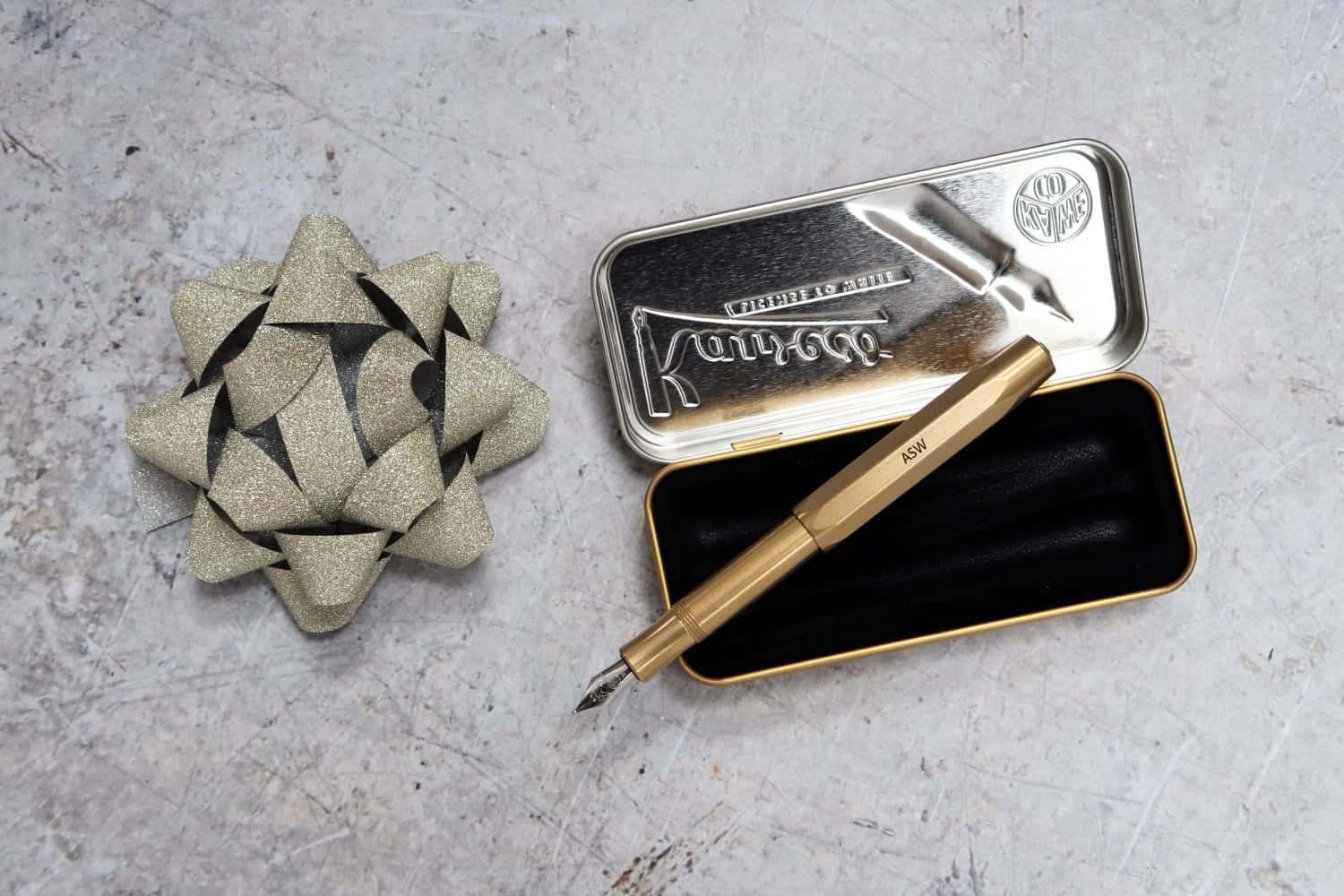 Something a little bit different to enjoy around the house is a Moon Light. Everyone loves space and this lamp looks fantastic. It's charged by USB, comes with a lovely wooden stand and glows in a range of light tones and colours. The best bit? It's operated by remote control so your Dad can change the brightness and colour of the light at the touch of a button without even moving from his seat!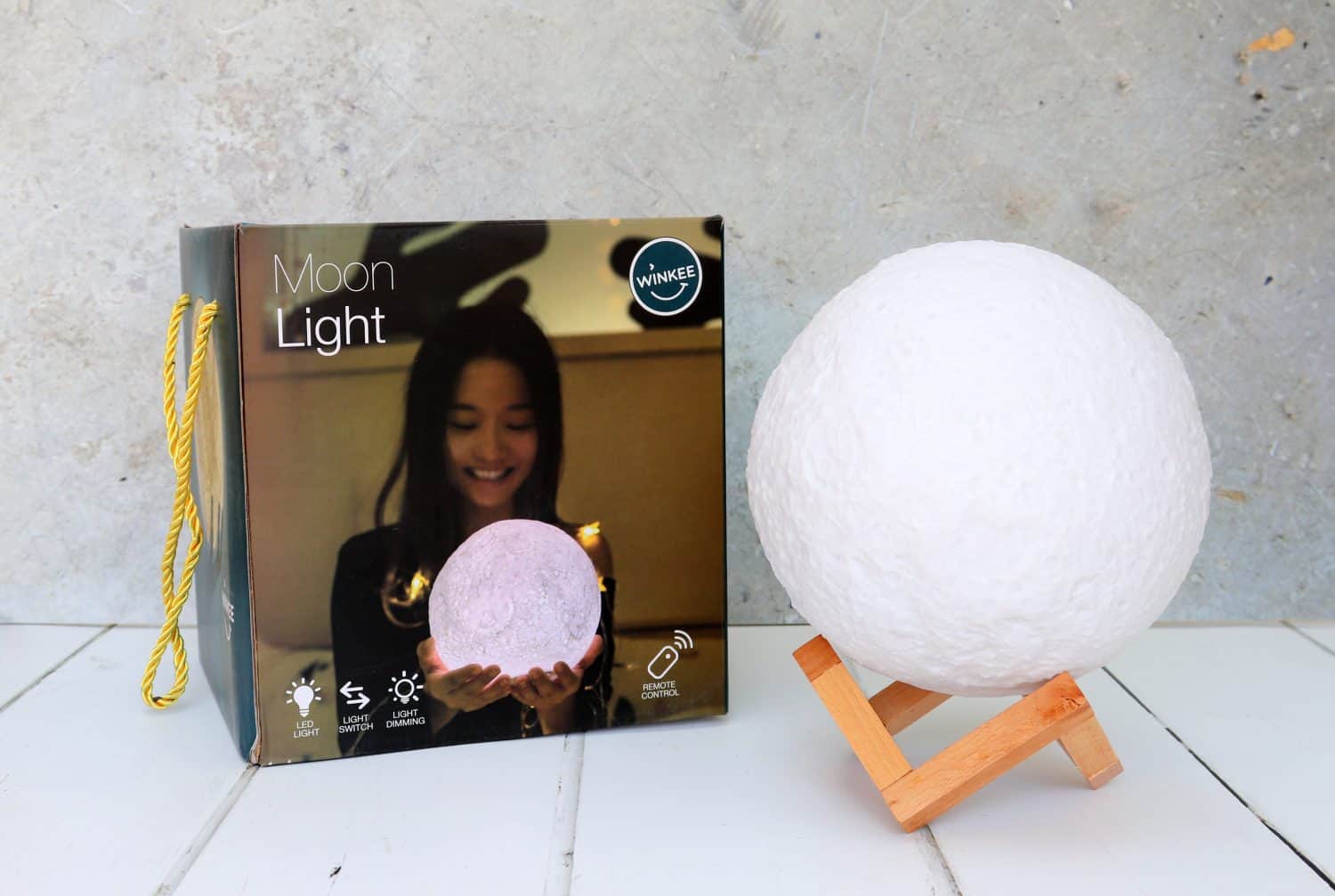 If your Dad wears ties then a Personalised Tie Holder from Personalised Gifts Market would be a great present. With space to hang 20 ties, it's well made and sturdy. The sleek design would not just be practical but would be a fantastic addition to any wardrobe.
And last but not least, every Dad deserves a beautiful card on Fathers Day. Another great suggestion from Produced in Kent is this card from Sea Glass by Archie which is just beautiful. They create seaside themed handmade designs using tumbled sea glass foraged on the stony beach in Folkestone.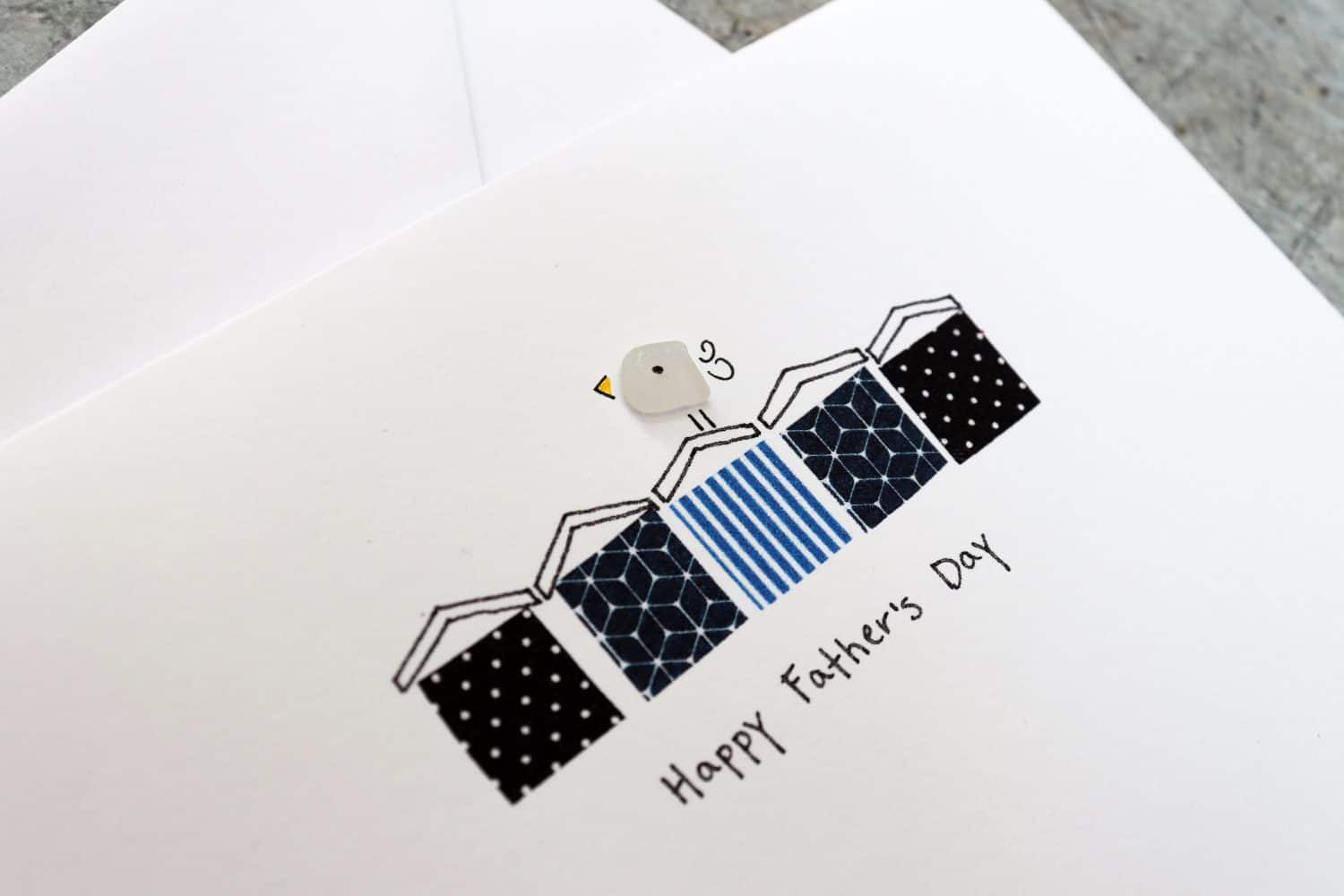 Their Father's Day cards are just £4, including postage, and available to order online here. Plus, they have cards for every other occasion you can think of too – and ones for no reason at all. Just because, our favourite kind of cards.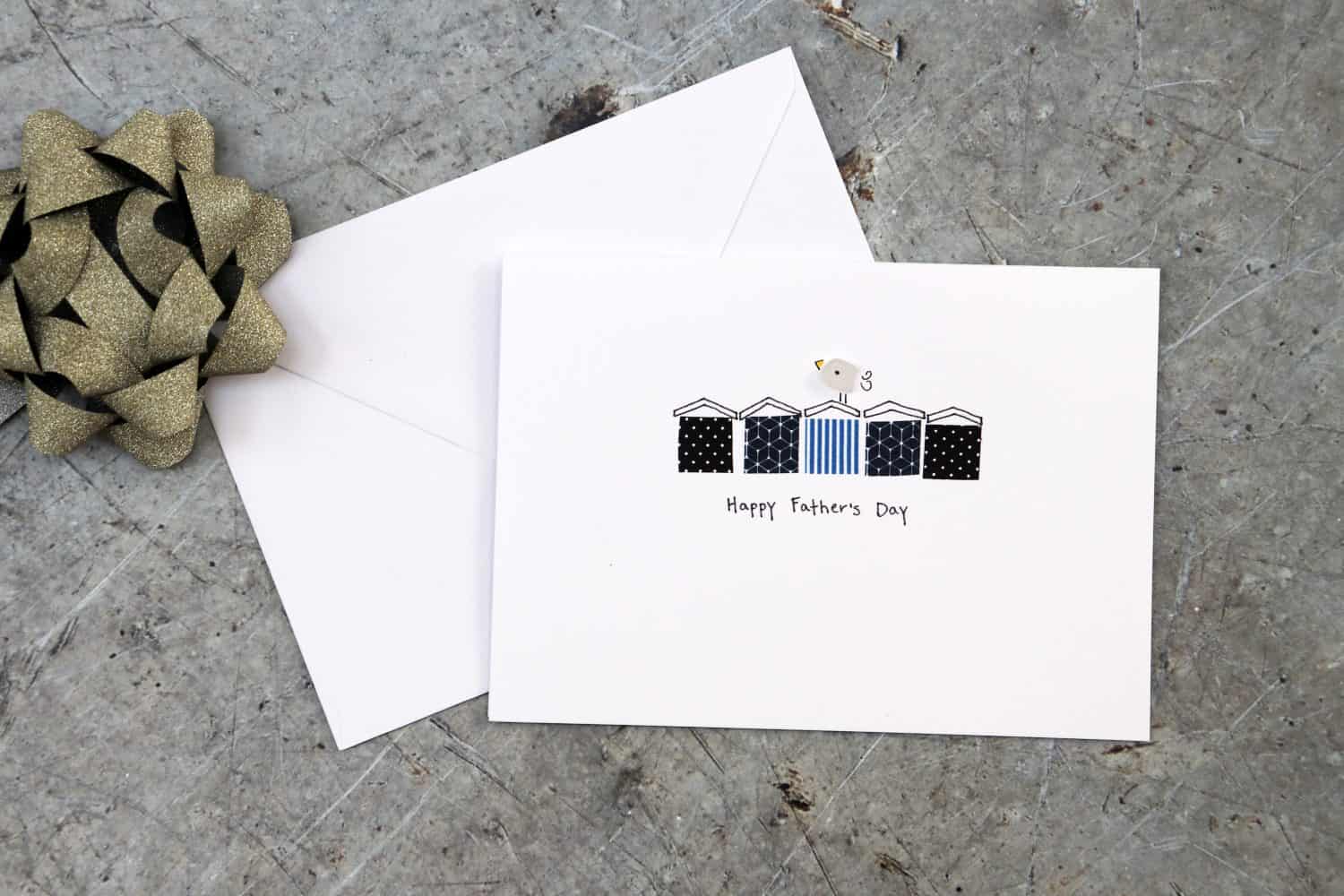 I hope this has helped you with inspiration when looking at Fathers Day gifts this year. If you have any other great gift ideas I'd love to hear them.