*This is a paid post
I can't be the only one that makes most effort to see family at Christmas. It seems to be the time that we contact relatives and more distant friends, see how they are, send them a card and make arrangements to meet up over the festive season.
But, it shocked me to find out that 1.5 million adults across the country only see their immediate family once a year – on Christmas Day – and a third only see their parents once a year.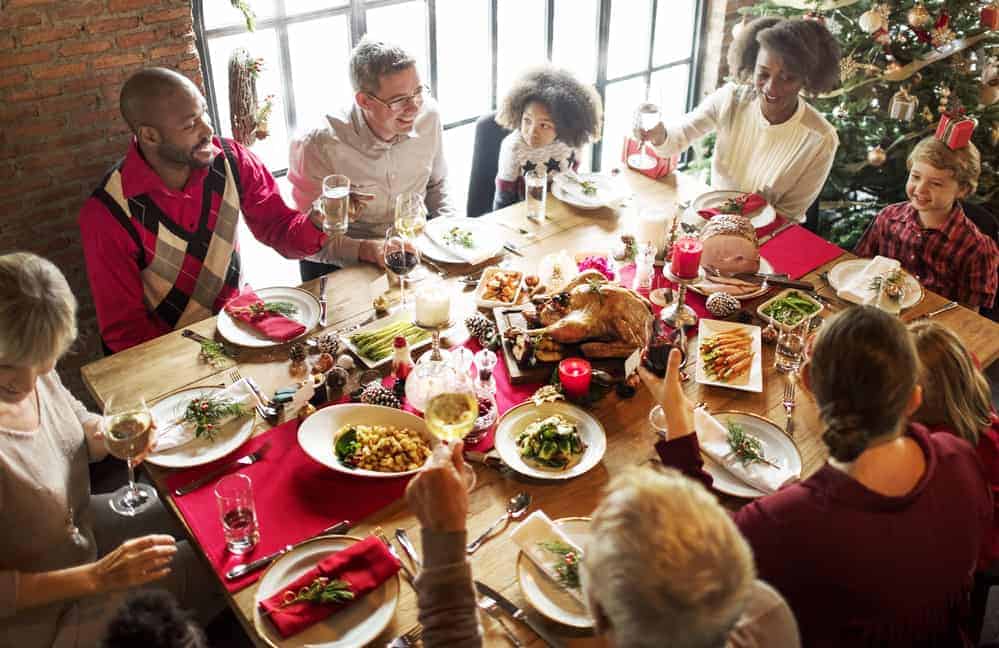 Psychologist Emma Kenny recommends having at least nine family meet-ups a year to make gatherings more fun and less stressful and I know from experience that seeing family is always so much easier if you don't leave it too long in between.
But research by Center Parcs has revealed that more than a quarter of people only make effort to see their immediate families at special occasions like birthdays, Christmas and weddings and although the majority of people like spending time with their families, 38 per cent find it too difficult to meet up regularly due to the distance from each other, juggling busy diaries and lack of space.
Christmas is the time of year when people will make the extra effort to arrange logistics. The average person, like us, starts discussing plans for Christmas over the summer and they are usually locked into place by October.
But, quality time together as a family throughout the year – and not just at Christmas – is essential to mental wellbeing and happiness. Every time I'm with family I feel so much more relaxed and happier but if we didn't see each other all year I could imagine Christmas being stressful and something to worry about rather than just enjoy.
This year we have a house full of people over the festive season with people travelling from far to stay for a few nights, others coming just for the day and us going to see other family members too.
But, to make every family gathering stress-free and more enjoyable, not just at Christmas Psychologist Kenny has put together her top tips which I know I will be using over the coming year with the aim of seeing family more often than we have done in the past.
1. Meet semi-regularly – not too often that little things become annoying, but regularly enough that you don't put too much pressure on the occasion
2. Delegate – If you are getting together make sure everyone chips in by bringing food and drink along. This way no one needs to stress and everyone gets involved
3. Have fun – Make meeting up fun by planning activities that you can all enjoy together. Whether it involves going to the park, or taking part in a new activity. Trying something a little different means everyone will take something positive from the experience
4. Get organised – If you want your get together to work out well, then make sure that everyone knows exactly what they are doing, where they are meant to be and what time they need to arrive. This means that no one becomes stressed or anxious and helps to create a harmonious event
5. Take turns hosting – Make sure that your meet ups are shared and don't end up becoming one person's responsibility. The whole aim of connecting regularly with your family is to increase bonding and make you all feel connected, and that can't happen if one person has to be the host on each occasion. At the end of each meet agree who will go next so that everyone is treated equally
Having family time is just so important and if I make one resolution next year it will be to meet up with family more regularly. For me, it's most important to reach out, to contact family and keep the discussion about meeting up a regular one. Don't make meeting up into a big event, make it into something normal and before long it will be part of your normal routine.
If you'd like more inspiration, and if this sounds familiar to you too, you can find out more about the gift of family time over on the Center Parcs blog.