*This is a paid post
Earlier this week we were invited to Crealy Adventure Park in Devon to try out the new Pip Ahoy Trail. It's a mixed-reality treasure hunt that you can take part in across the Cornish coast and at Crealy this summer with the use of just a mobile phone and location services.
As soon as the children and I arrived at Crealy Adventure Park we opened up the Pip Ahoy Trail on my mobile phone and it showed us hotspots around the park that we could go and find. This gave a great foundation to our day out with a ready made route through the park and added a whole new level of entertainment to a day out that the children already know and love.
The trail took us through the park, past all the great rides and play parks. We stopped each time we reached a hotspot and my phone flashed up that we could take a selfie to mark that spot – which the children loved doing in each new location. The selfies were framed beautifully with Pip Ahoy images and the children loved how fun they looked – a great memento of a really lovely day out.
As well as letting us take personalised Pip Ahoy selfies the hotspots also unlocked vouchers to use around the park. These were things like buy some donuts and get more for free or discounted ice cream and slushies. This gives extra inspiration to the whole family to set off on a Pip Ahoy adventure – knowing that not only are they getting a an exciting day out but it might make that day out a bit cheaper too. The Cornwall treasure hunts give similar discounts and offers in shops and at local attractions too.
We had such a great day at Crealy – we went on all the children's favourite rides from the Driving School to the Flying Machine and even though it was the start of the summer holidays it wasn't that busy with really short queue times. The children loved hopping from ride to ride and managed to go on everything they wanted to – and even multiple times on some rides!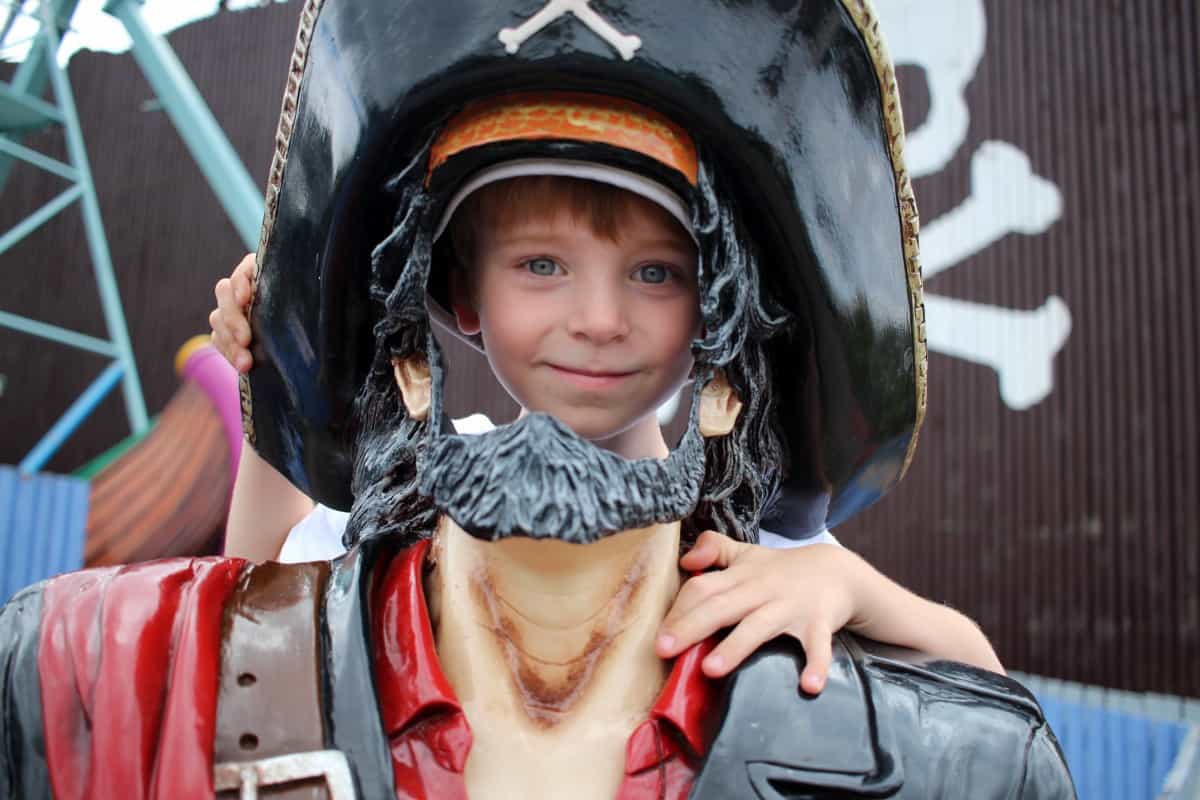 The children spent time in the many play parks, the trail through the forest and going down the giant slides before heading to the final hotspot – at the Soak Zone splash park! We hadn't been to the Crealy Splash Park before so this was a great addition to our day and the perfect place to find our last hotspot.
Crealy Adventure Park is a fantastic day out with so much for the whole family to enjoy – with shows, animals, arcades, soft play and plenty of rides. Plus, at the end of the day the children got to meet Pip Ahoy himself too – a real highlight after completing the Pip Ahoy Trail.
Pip Ahoy is at Crealy for the whole summer and the digital treasure hunt will be accesible throughout the summer too across Cornwall and at Crealy Adventure Park. To take part you just need to visit the Pip Ahoy Trail website on your mobile device and see where the treasure hunts are taking place. I really wish we were venturing to Cornwall this summer as some of our favourite places have their own Pip Ahoy Trail treasure hunts – Newquay, Padstow, Penzance, St Ives and Falmouth.
The Pip Ahoy Trail is completely free to take part in, it gives you a completely new day out and it's something children will love. Plus, you can unlock discounts on your day out too.