Disclosure: We were sent the featured products for the purpose of this post however all opinions are my own.
Over the last few months we've been working with Yazoo, showing how their No Added Sugar shakes can be enjoyed as part of day to day family life and taking them with us on adventures and weekends away. But, one side of things I haven't shown yet is how they fit so well into our life at home too.
In the run up to half term, Yazoo challenged us to spend rainy days at home, entertaining the children with simple craft activities and enjoying Yazoo at the same time. The children absolutely love crafting but it's not something we do very often, preferring to draw or colour. But, every so often we lay a big roll of paper out to protect the table and let the children craft as much as they like.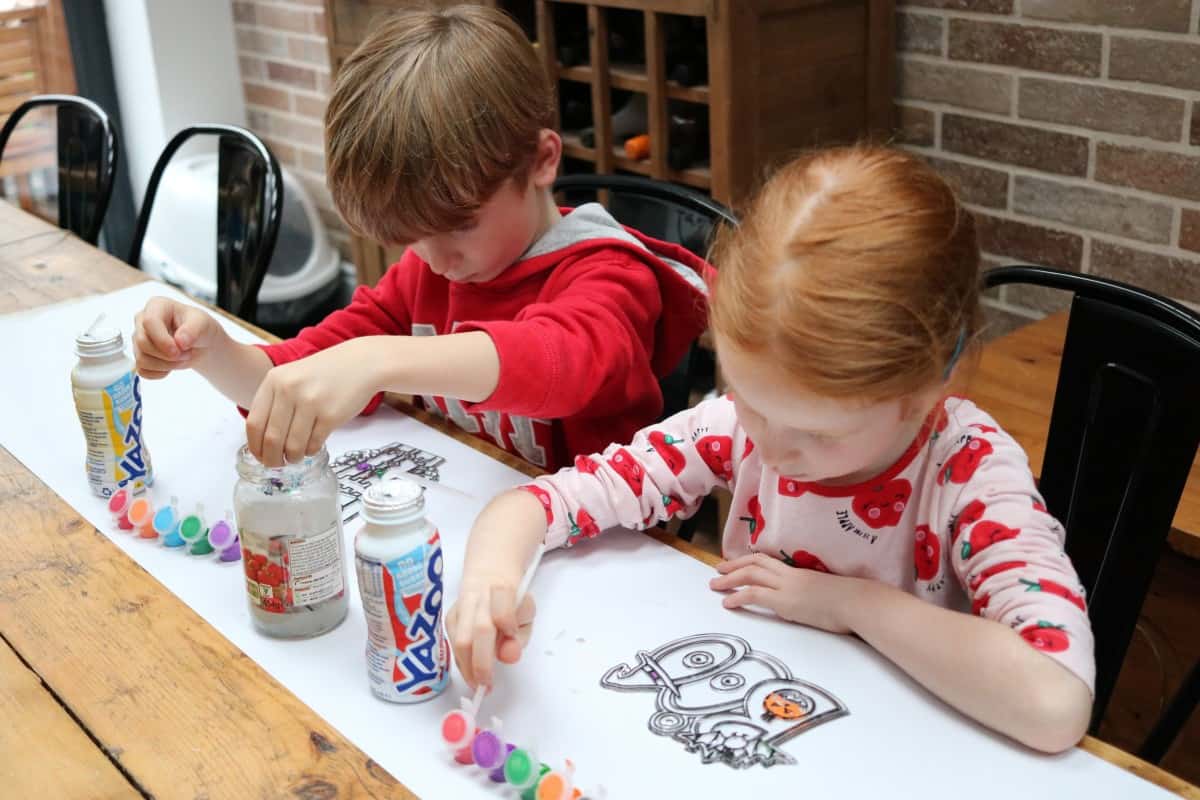 As it's Halloween very soon I went shopping with the children and bought some Halloween craft kits, giving them a ready made craft activity to do that kept them entertained for an afternoon and needed no creative skill on my part – something that I often find lacking!
The children love seasonal crafts like this, especially ones with a goal at the end – to create or finish something. This time they both made Halloween stained glass window ornaments and they were so proud of their finished creations.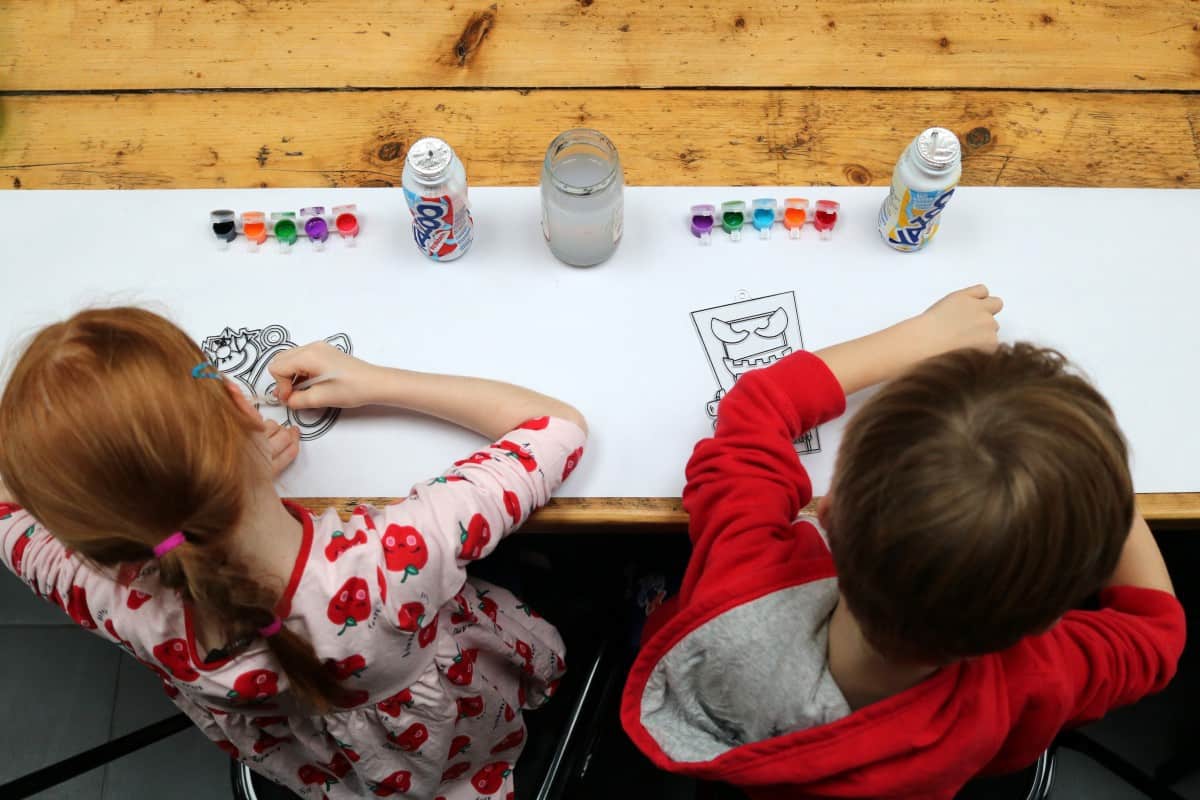 Yazoo No Added Sugar is always a great accompaniment to activities at home and they really enjoyed them during their painting session. The shakes are filling as well as refreshing and it's always a great snack as well as a drink. Plus, Yazoo doesn't need to be refrigerated and comes with a straw making it so easy for LP and Little Man to enjoy. Yazoo No Added Sugar comes in Strawberry, Banana and Chocolate flavours – and is sweetened naturally, with no added sweeteners making it full of flavour and a great, healthier alternative to traditional milkshakes.
I know that this half term we'll be crafting lots more – as well as going out on autumnal adventures and you can guarantee that wherever we are, at home or out and about, Yazoo will be right there with us.