Disclosure: We were sent the featured products for the purpose of this post however all opinions are my own.
LP couldn't have been more excited last weekend when an amazing delivery from Jakks Pacific arrived. We are very much in the Beauty and the Beast spirit at the moment, just so excited by the release of the new movie, that LP just couldn't contain herself when she opened the parcel to find a beautiful Ballroom Belle doll, an Enchanted Rose Jewellery Box, a Enchanted Objects Tea Set and a Disney Princess Magazine.
LP couldn't wait to unpack Belle. She loved her dress, her shoes and her beautiful hairstyle. She could pose her arms and legs, make her stand or sit and the fact that she looked just like Belle from the movie made her even more special. LP loved having her very own little Belle to play with, dance with, have tea parties with and even have sleepovers with.
The Enchanted Rose Jewellery Box was probably LP's favourite part of the delivery. It had a little drawer to keep jewellery in and even came with a feather ring for LP to wear. When you open the drawer the rose opens, lights up a tune from the movie plays. There's also a button on the front to play the music without opening the drawer.
This would be a beautiful accessory to have in any child's bedroom. It looks lovely on the side and LP loves to play with it, look at it and dance along to it's music. It would be nice if it had a couple of tunes to play rather than just one but LP doesn't seem to mind.
LP loved the Enchanted Objects Tea Set and I really liked that it was a toy that LP and Little Man could easily play with together. The set contained the teapot and Chip cup from the movie as well as another cup and saucer, a sugar pot and two spoons.
As you pour the tea from the tea pot the eyes on it close and Chip's saucer wobbles, making the set so true to the movie. LP and Little Man both really loved this set, pouring and drinking tea easily and the whole set was just so lovely and hard wearing.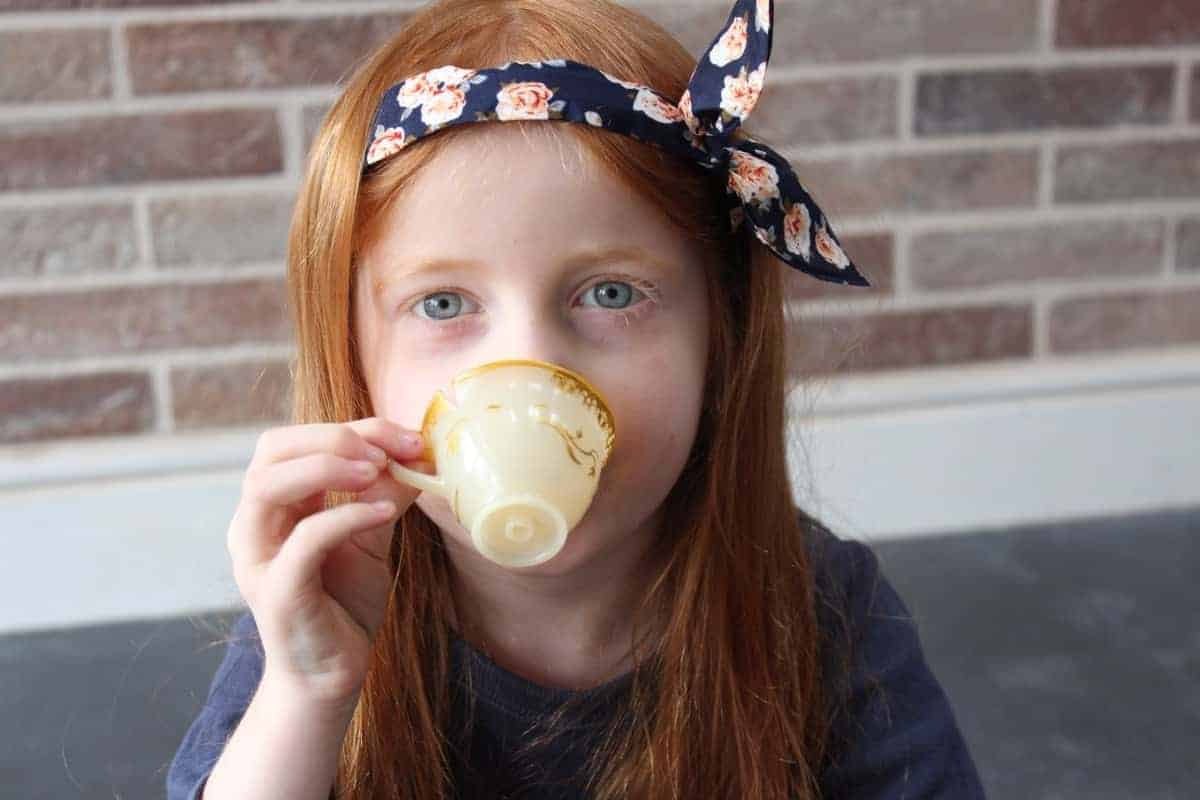 LP saved the Disney Princess magazine to start reading whilst we cooked dinner. It came with a set of jewellery that she put on straight away – a princess necklace and bracelet. She loves any kind of jewellery and so this was the perfect gift.
The magazine was full of stories, activities and things to keep LP busy. She coloured in, did word and number games and read stories to us. It kept her occupied for ages – and she picked it up the following morning to carry on reading. LP hasn't read Disney Princess Magazine in the past but I'm sure it'll be her first choice in future.
LP is now so excited to see Beauty and the Beast. She loves the original animation and I know we'll all love going to see the live action version together. These great toys from Jakks Pacific are things that LP will love for years – they've broadened her existing Disney Princess toy collection and given her a renewed love of Belle too. They would make perfect gifts for any child.