Disclosure: We were sent the featured products for the purpose of this post however all opinions are my own.
I'm always on the look out for snacks and even meals that are quick, healthy and taste good too – it's not worth having something healthy and quick to prepare if it doesn't taste great at the end of it. Marks and Spencer recently gave us the opportunity to review some of their new healthy eating ranges. We were given the King Prawn Linguine and Superfood Pulled Chicken Breast with Kale, Orzo Pasta & Basil Pesto to try and as we don't have prawns often as Dave doesn't like them I couldn't wait to get stuck in to the linguine!
The King Prawn Linguine takes just three minutes to cook in the microwave which I was super impressed with – you can oven cook but if you really are looking for a quick and convenient option there isn't much better than a hot meal after just a three minute wait! There was a good amount of prawns and the whole dish was creamy and full of flavour – it definitely tasted more than the 400 calories it contained! The King Prawn Linguine is part of the Marks and Spencer Count On Us range of products which are all under 400 calories and low in fat.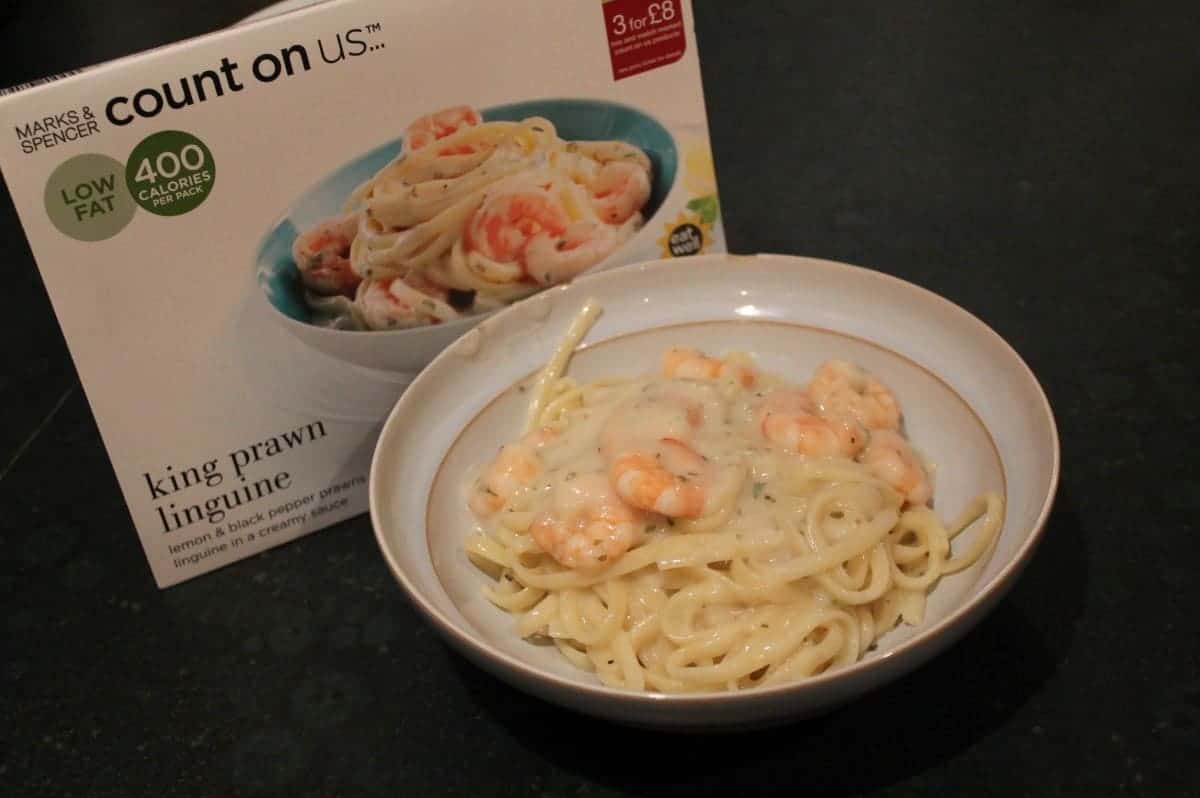 Superfood Pulled Chicken Breast with Kale, Orzo Pasta & Basil Pesto had flavours in that I'd never thought to put together and they all worked really well. The meal was filling and moreish, something that I'd definitely eat again.
We were also given some of the Guilt Free Snacking range to try. The Moroccan Spiced Chickpea Shells aren't something I would usually pick up but they had great flavours and a good crunch, definitely something I would try again. They are well worth the 77 calories per bag!
We also tried the Apricot Marzipan bars which are perfect if you want something sweet whilst watching TV or with a cup of tea. They're 120 calories per bar and taste lovely – the apricot flavour takes away some of the marzipan almond taste so even if you're not a marzipan fan you'll probably love these.
Any food review wouldn't be the same without a pudding and Marks and Spencer gave us their Creme Brulee to try. Nothing healthy in this one but packed full of flavour, wonderfully creamy and it takes just a couple of minutes to prepare – giving a sugar top that cracks beautifully when you dig into it with a spoon. It also comes in a gorgeous terracotta pot which we'll be using again!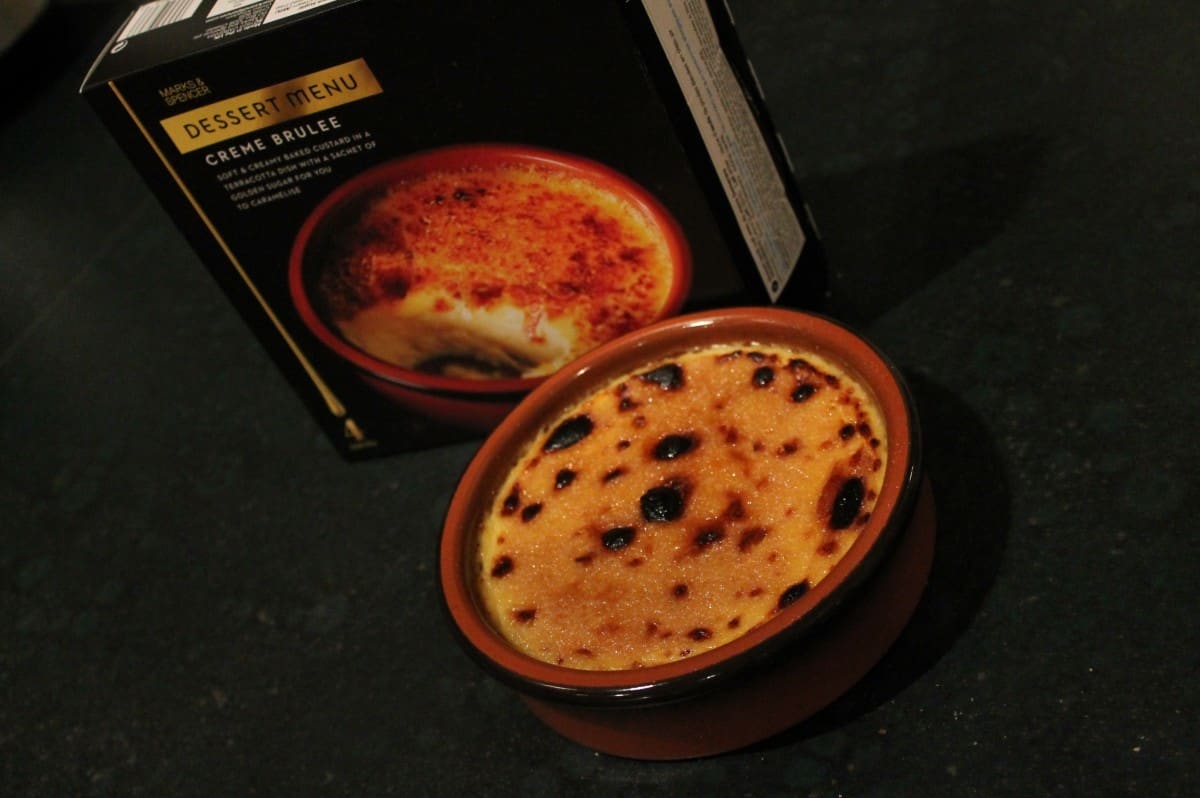 Overall we really enjoyed the products from Marks and Spencer and will be buying more of their healthy eating ranges in the future. If you're looking for something quick and healthy definitely take a look at your local M&S!